READ IN: Español
Few things charge the batteries of energy in Concept Hotel Group more than being able to announce the start, one more year, of the concert series Dorado Live Shows. After months of effort and a lot of uncertainty, everything has been worth it; because bringing the best of the Spanish music scene is one of its main missives.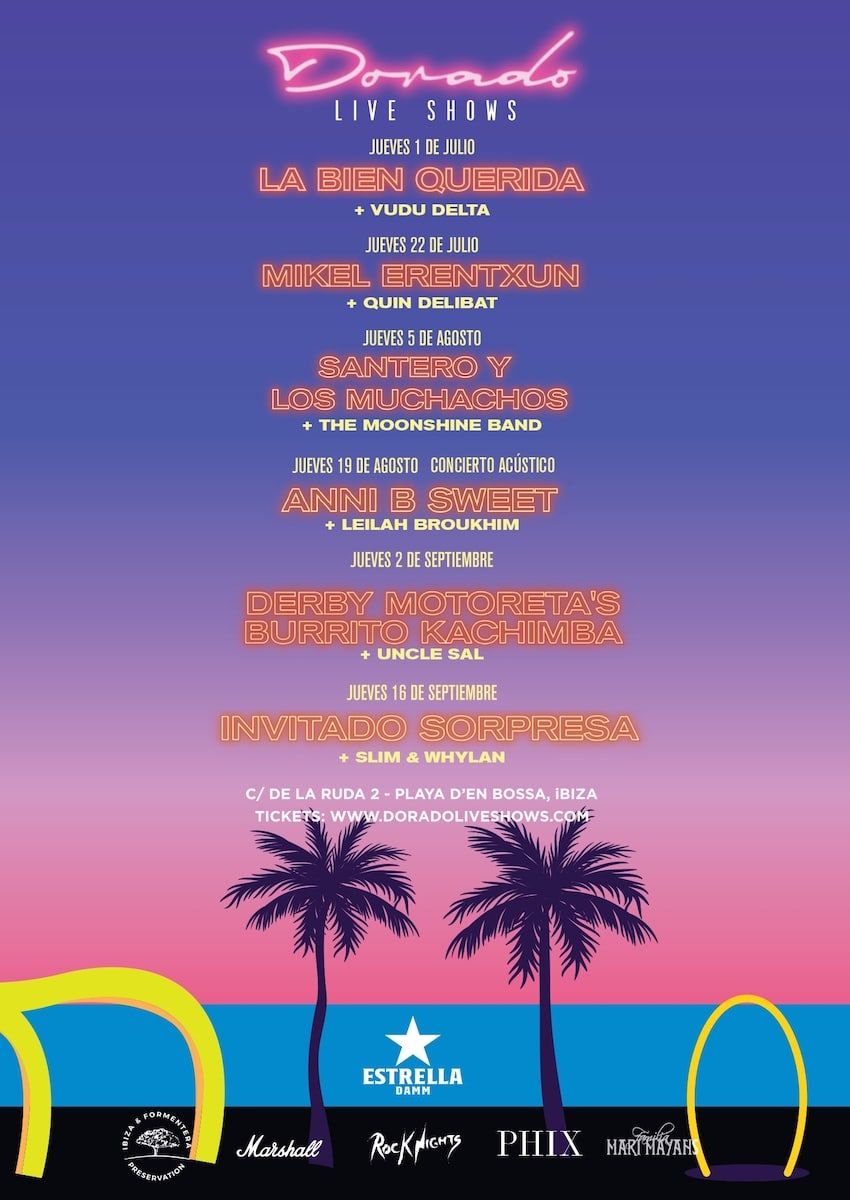 On 1/07 they start with La Bien Querida + Vudu Delta, always supporting the national indie rock without forgetting the local one. We continue to bingo with a legend: Mikel Erentxun + Quin Delibat, Ibizan band captained by Jordi Cardona. On 5/08 the Valencian friends Santero y Los Muchachos + The Moonshine band will make their visit. On 19/08 will arrive Anni B Sweet + Lelilah. To top it off, on 29/08 will arrive the Andalusian psychedelia of Derbi Motoreta Burrito Kachimba + Uncle Sal; one of the favorite bands of La Isla. In addition, as Concept Hotel Group likes to keep an ace up their sleeve, they will bring us a surprise artist or band on 19/09 + Cachorros; a duo formed by Alex Slim and Genis Whylan, who comes from rock and guitars.
And since a good concert deserves a good after party, the Rock Nights party is scheduled the day after the concerts, at Romeo's Motel & Diner.
This year, from Concept Hotel Group, they will collaborate by giving 10% of each ticket to @ibizapreservation, to promote the conservation of the value and beauty of the nature of these islands, as well as their sustainability.
Thanks to Estrella Damn, Marshall, Hierbas Ibicencas, Phix Clothing and Rock Nights for their support. Together they make Dorado Live Shows possible.