READ IN: Español
The iconic brand Dr. Martens arrives in Spain for the first time. With the opening of its official shop in Barcelona, the brand aims to bring the brand's characteristic British style even closer to the new generations. Among those attending the opening were influencers such as Alba Miró and Alex Boisset.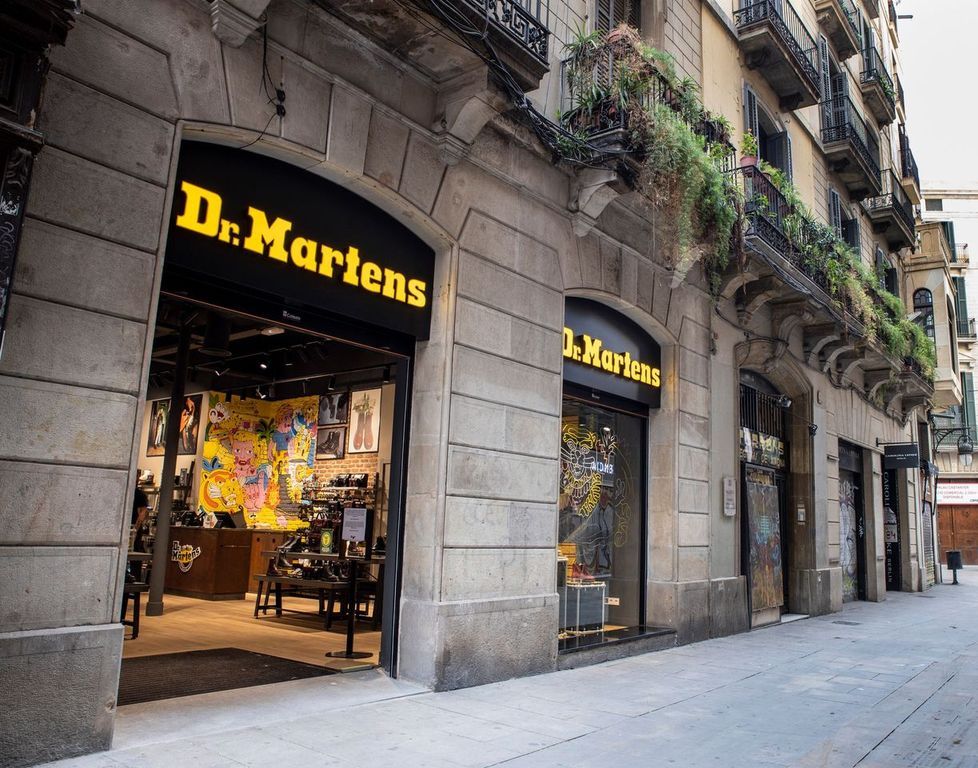 The new physical shop, located at Carrer Cucurulla nº2, opened its doors to the public yesterday. A space of 140m2 with 68m2 of sales area in the centre of Barcelona that brings together the brand's new launches and timeless classics that are synonymous with style, rebellion and authenticity.
The shop has a wide range of its iconic Made in England products such as the Icon-Boot 1460, the 3-eye 1461 and the classic Chelsea boot. The Fusion line, which elevates the classics with a modern, fashionable twist, features the Jadon and Sinclair platform boots and the Bex platform oxford shoe. In the shop you can also find the Mini-me collection, designed for the little ones, and the line of accessories and shoe care are also available in the store.
The British brand has chosen the architecture studio Studio OL3 to design what is now its first shop in Spain. The conceptualisation of the flagship store was inspired by the heritage of the iconic brand and its rebellious style with industrial aesthetics. For more than six decades, Dr. Martens has been synonymous with rebellion, empowerment and self-expression. A brand that has accompanied along the way generations of creatives who have wanted and want to set their own rules and break away from the pre-established canons.
For the decoration of the shop, Dr. Martens, being faithful to its DNA always linked to urban movements, is committed to culture and art with a mural by Asis Percales inspired by the essence of the brand. Asis Percales is an artist and illustrator who mixes different iconographies, animals and objects to create a world of abstract colour with circus aesthetics typical of the world of traditional tattooing. On the occasion of the opening, the artist also created a live mural in the shop window, and during the day several influencers and celebrities from Barcelona visited the shop.