READ IN: Español
María Escarmiento presents "Borracha", the first preview of her latest EP entitled "Diplomática". The long awaited release includes four hits that will place the singer from Madrid in the place she always aimed for: an artist with mainstream vocation and underground heart.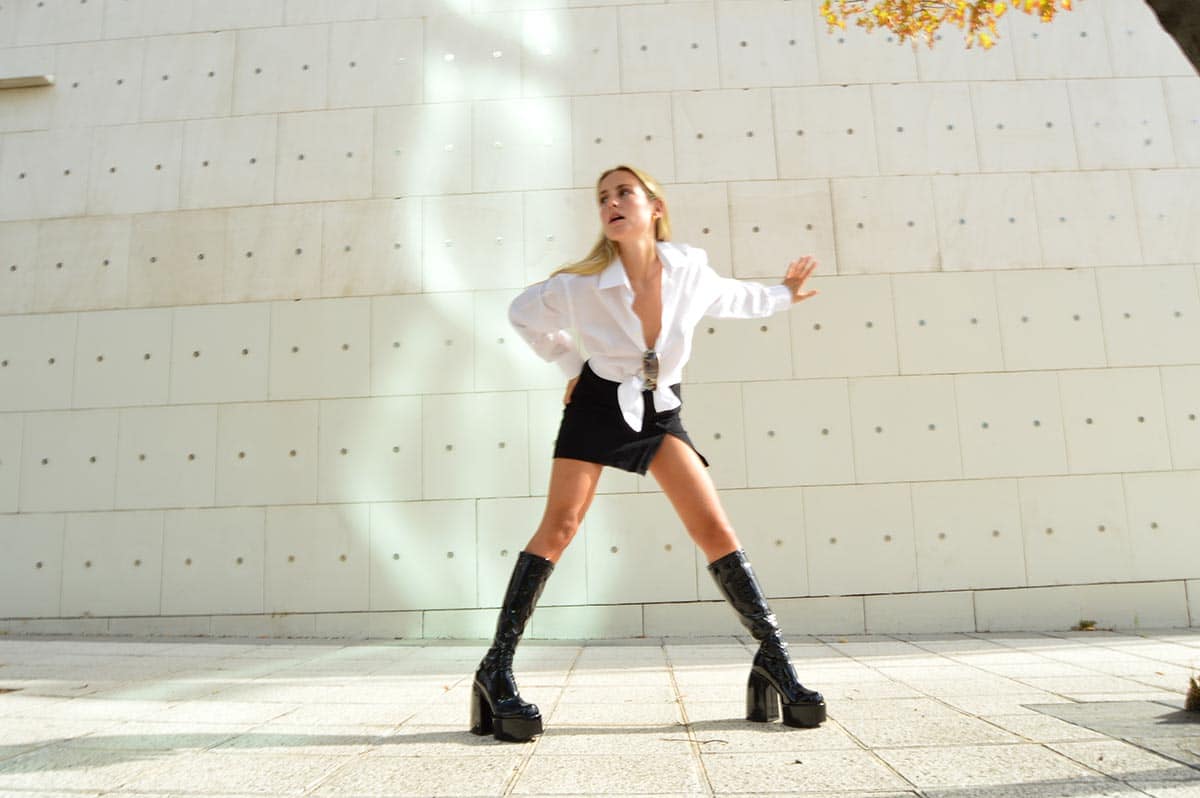 María Villar, known as María Escarmiento, has managed to carve a niche for herself in the national urban scene after her time on the most followed talent show, Operación Triunfo. The Madrilenian has been evolving for a few years with her musical project towards a darker and more personal sound, but with reggae tones that invite people to disconnect and enjoy the moment.
From collaborations with the popes of the genre Ms Nina and Pedro Ladroga, to new talents like Fran Laoren, Maria knows very well how to find her battle allies and they, at her side, shine at their best to make each song stay in the collective subconscious. Now, after the track "Singstar", she returns with "Borracha", the first preview of her upcoming EP "Diplomática".
"Borracha" is the lead single from this four-song EP with a very clear intention: to dance really hard. The new song also contains her best chorus and her most infectious video: at karaoke with her friends, partying in a party where everyone fits. In all the karaokes of the future, at house parties and inclusive perreo clubs, the high point will be drunken singing. We know that.
Highxtar (H) – The song "Borracha" shows a clear evolution of your sound. Are we in front of a new María Escarmiento?
María Escarmiento (M) – I don't know if it's new, I try to make each song better than the previous one and it's true that "Borracha" came very naturally to me because I wanted to make a fun song, to dance without pretensions or worries. That's what I focused on in the studio and of course I'm very happy with the result. I'm really looking forward to people listening to it. 
(H) – What's different about "Borracha" for you?
(M) – I think it's different because it's not so heavy instrumentally, it's much lighter than the previous ones and I wanted to have a song like that. Besides, it's a song that I showed to my friends and they danced to it immediately the day of the videoclip. Everyone can relate to it and that's what I really like. 
(H) – The videoclip has a clear cowboy aesthetic, what was your inspiration?
(M) – We got our inspiration from different music videos. One in particular could be the one of Amaia Montero and El Canto del Loco. Pablo Amores, my partner and director of my videoclips, is fascinated by westerns and I like the Jessica Simpson style from the 2000's when she was a sexy cowboy. It's something we've always loved and it's the first time we've done it, but it certainly won't be the last. We were both very happy with the final result. 
(H) – How is Maria Escarmiento when she is "Borracha"?
(M) – I think that all Madrid already knows it, especially the followers of HIGHCAST hahaha. No jokes, it's not that I get drunk when I go out, what I like is to drink my beers, chat with people, have a good time…. It's fun to go out. 
(H) – What are your plans for the next months, any project you can tell us about?
(M) – The EP "Diplomática" has just been released and I'm very happy because I think people are going to like it a lot and the result has been good. Besides, right now I'm recording an album, so I'm quite immersed in the creation process right now, which excites me a lot because until now I haven't been presenting a project and then preparing another one. I don't feel like stopping. 
Listen to new Maria's Escarmiento EP "Diplomática" on all platforms here.
Now… Did you know that Kanye West and Drake have finally put an end to their beef?