READ IN: Español
A few days ago the international artist Dua Lipa uploaded a publication in instagram which she defended her Albanian roots by referring to the adjective native. Many of her fans branded her as ultra-right-wing and even "Nazi". On Tuesday, Dua Lipa defended herself against these accusations.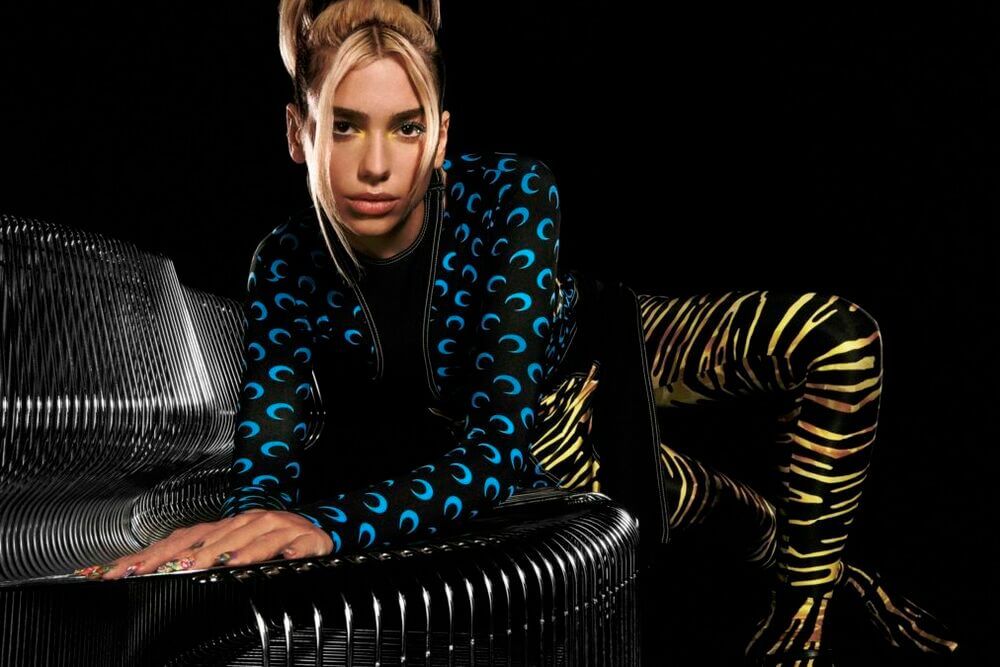 Dua Lipa has set social networks on fire this week by referring to her Albanian roots. This is the first time the artist has spoken out about the difficult geopolitical situation in her country.  This has brought with it harsh criticism of the artist, who has been accused of being ultra-right-wing and a "Nazi" through twitter.
On the one hand, there are those who think that the artist promotes the integration of all Albanians who are in border areas of the country. On the other hand, those who have strongly criticised her believe that the message is more of an extreme right-wing call encouraging Albanians to annex territories that no longer belong to the country.
I encourage everyone to embrace their heritage and to listen and learn from others. Peace, love and respect for all – Dua Lipa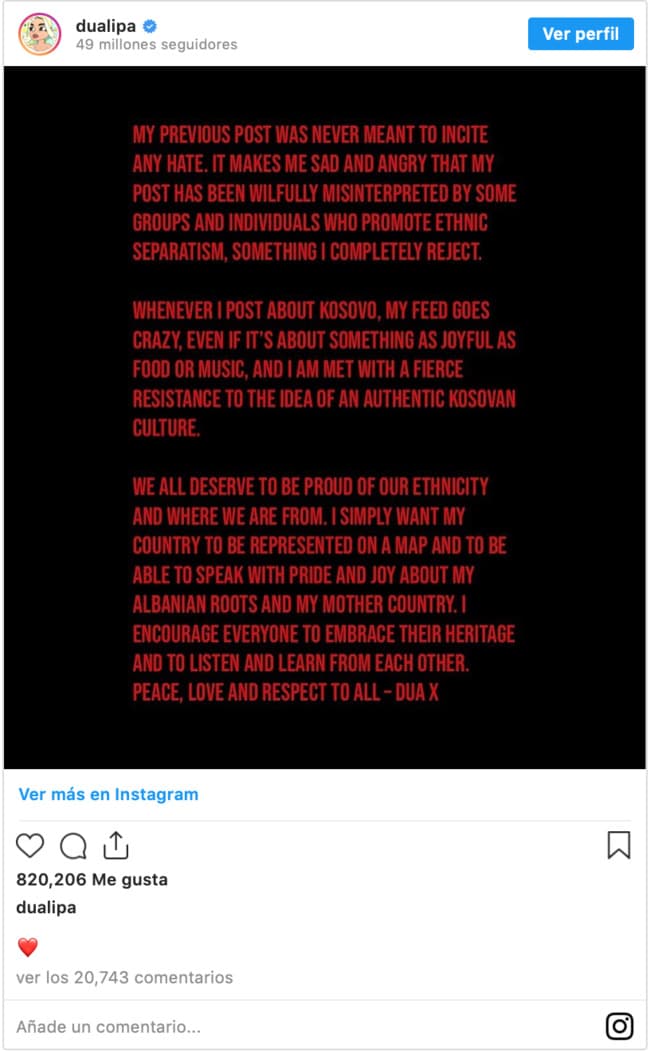 The international artist has commented that she is saddened and angry that her post has been misinterpreted by groups and individuals who promote ethnic separatism. "We all deserve to be proud of our ethnicity and where we come from. The artist explains what she wants her country to be represented on a map and to be able to speak with pride and joy of her roots.