READ IN: Español
Dua Lipa and Puma take us back to the nineties and two thousand years through the aesthetics and one of the most reviled motifs of the Y2K era. Also one of the most beloved of the current renaissance of the naive and superfluous: the butterfly.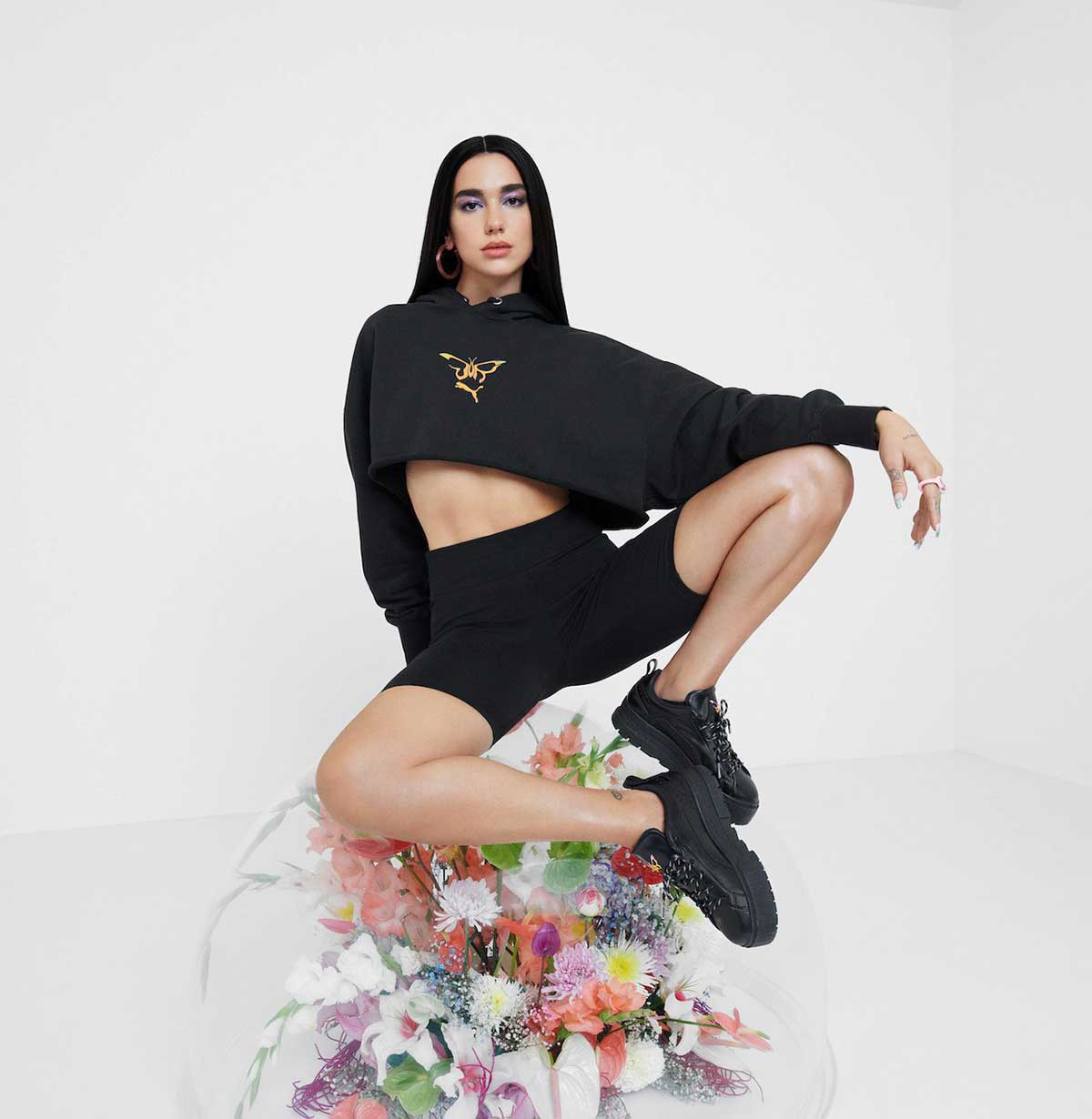 The capsule titled "Flutur" becomes a nostalgic statement of intent that focuses on the first name of the pop icon (and brand ambassador), as well as the PUMA logo, now transformed into an iridescent butterfly.
The motif runs through the entire collection, symbolizing metamorphosis, change, and rebirth after turbulent periods. "For me, butterflies are more than just beautiful creatures, they represent many things, such as transformation, hope, and metamorphosis. Over the past year, the butterfly has become especially symbolic and meaningful to me," Lipa says in a press release.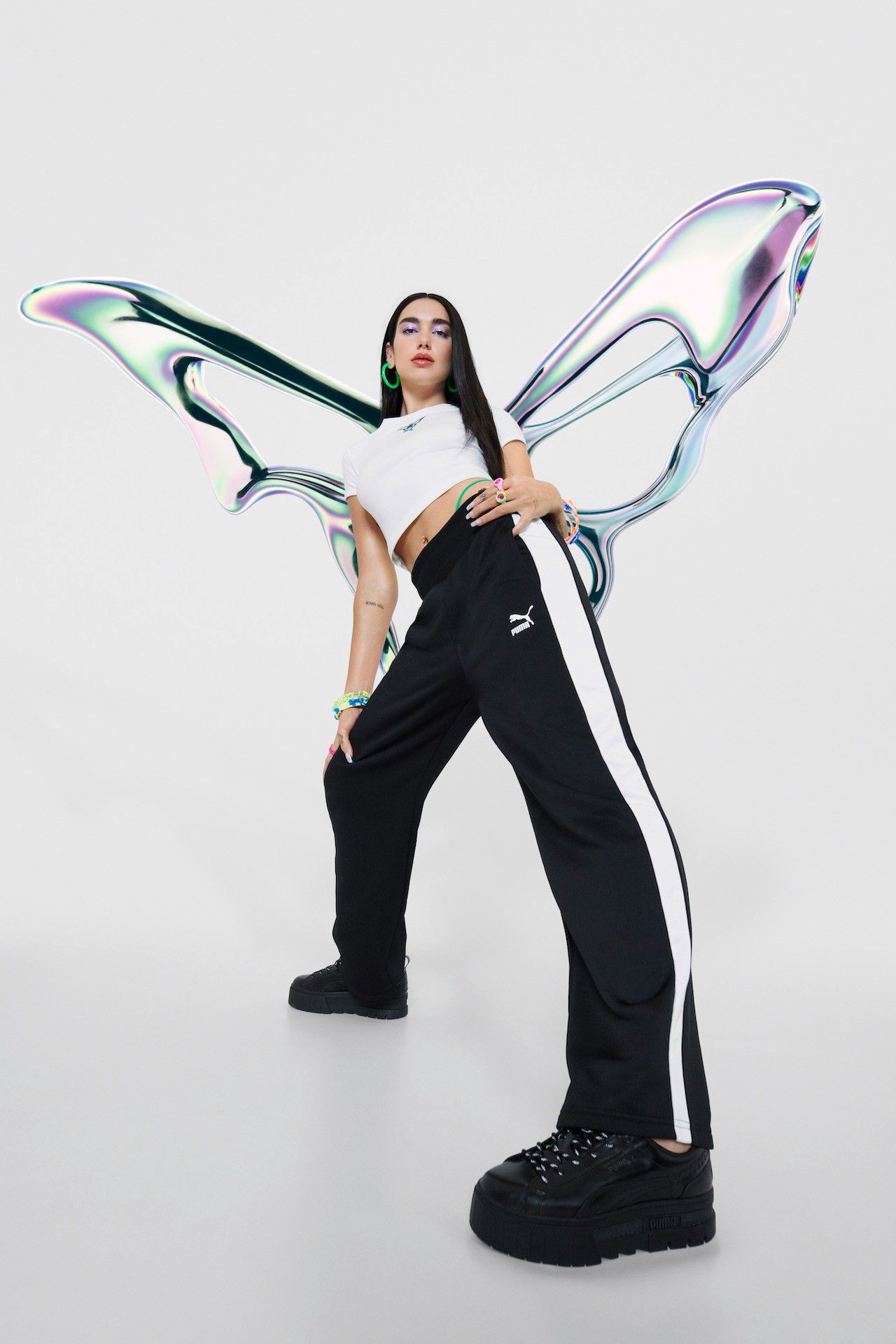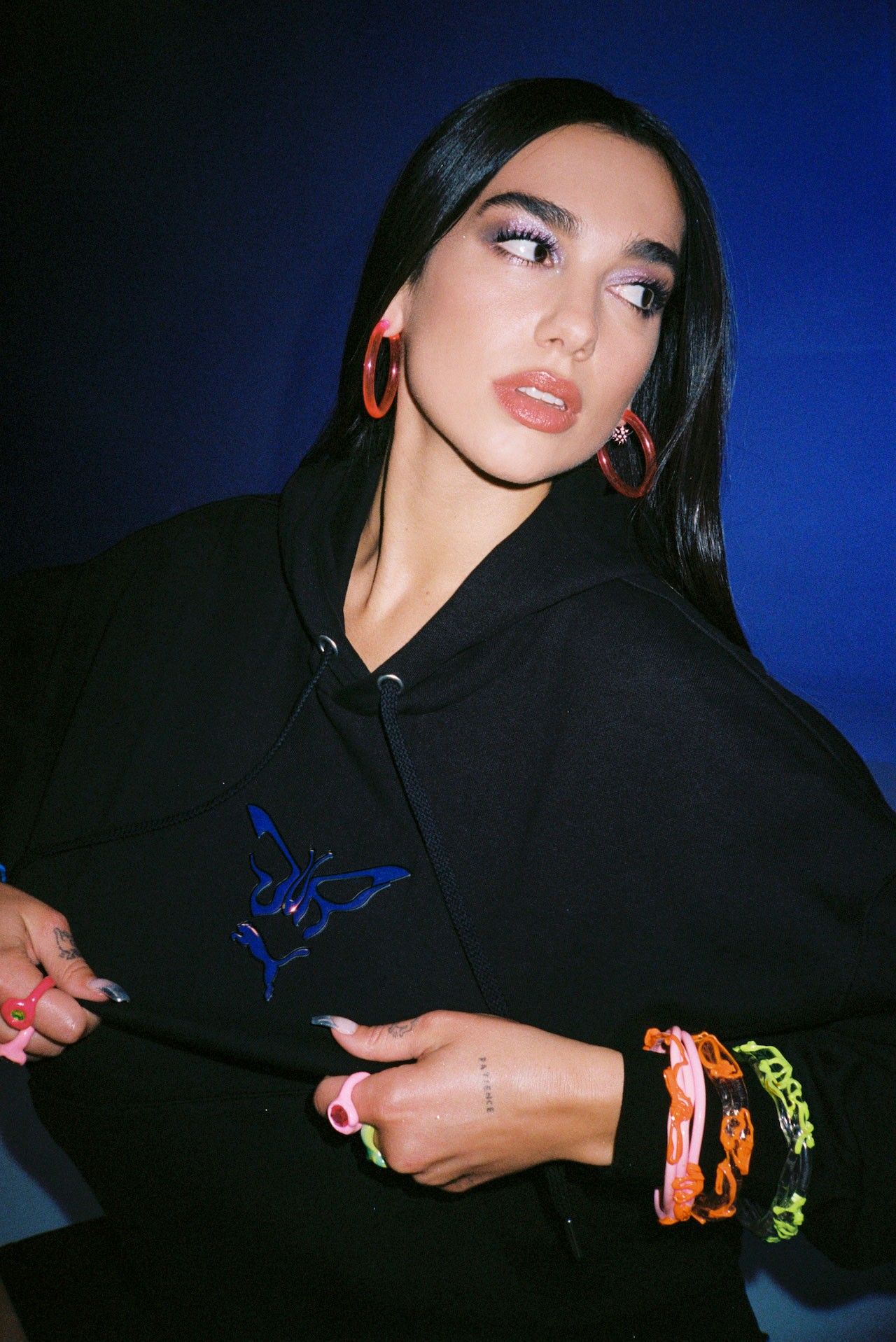 "The name of the capsule, 'Flutur', is the Albanian word for butterfly. I chose it to pay homage to my heritage and at the same time celebrate this new beginning with PUMA."
Within this new collaborative series we find four pieces of clothing and footwear, including tops, crop cut sweatshirts and a new version of the "Puma Mayze" sneakers in total black.
Although this first batch of items will be launched on 18 December in physical shops and on the Puma website, the full collection will not be released until 2022.