During Biden's inauguration, an army of internet creatives turned the photo of Senator Bernie Sanders into hundreds of memes. With the arrival of October, his outfit becomes a perfect Halloween costume.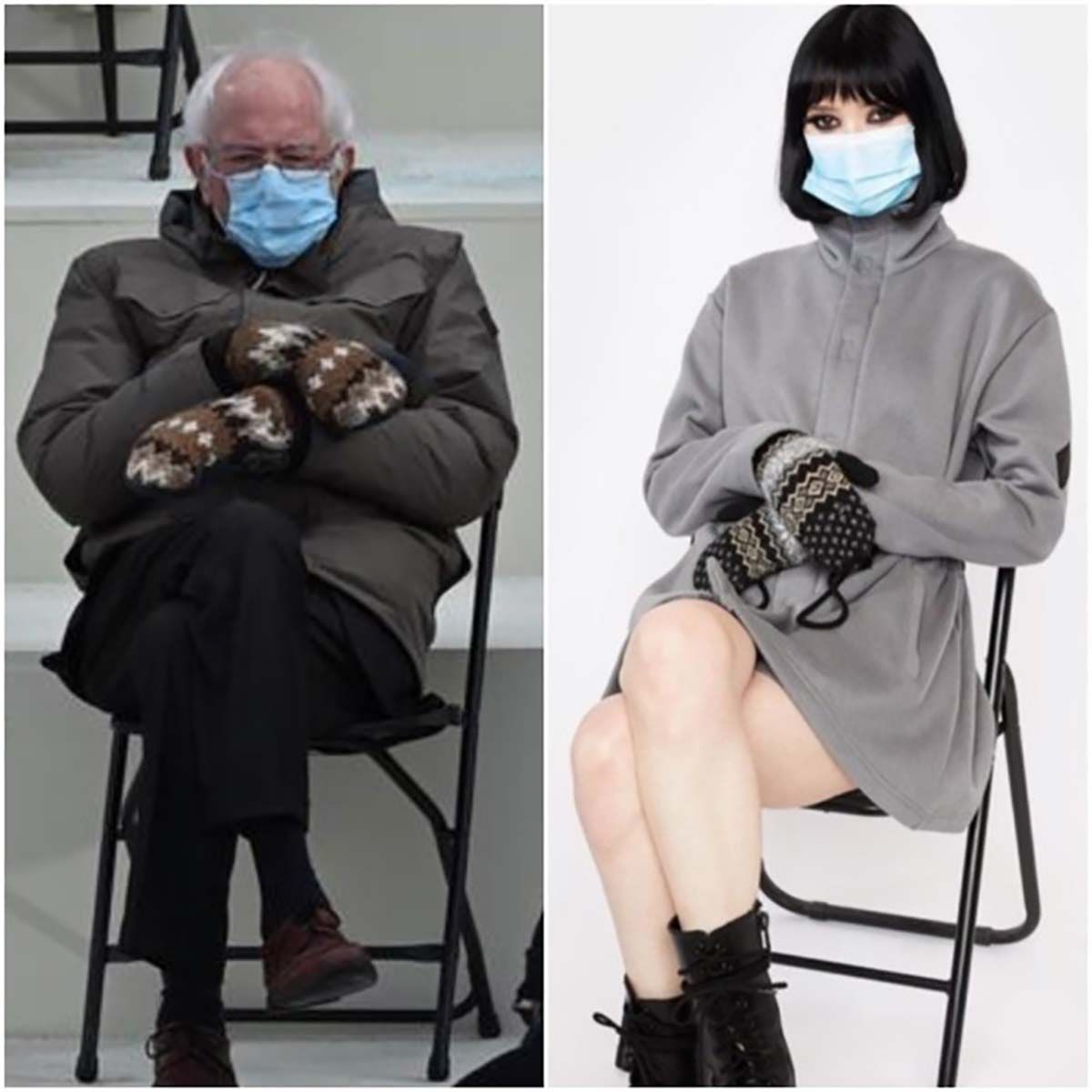 Thanks to Dolls Kill, a favourite of e-girls and nu-Tumblr kids, we can now wear Senator Bernie Sanders' outfit for the season of the dead. The label is selling a sexy costume of the politician because, frankly, sexy costumes are passé.
Inspired by the senator's viral inauguration day outfit, the costume designed by Dolls Kill consists of an XXL grey coat, knitted gloves and a blue facemask. In addition, the folding chair also worn by the politician is offered with an option.
Sigue toda la información de HIGHXTAR desde Facebook, Twitter o Instagram