Errolson Hugh (@erlsn.acr) began his collaboration with the Nike sub-line, ACG, four years ago, to give this range a new look. After 25 years of existence, this variant of the sports brand launched as an option dedicated to mountain sports, had not enjoyed great creative effort.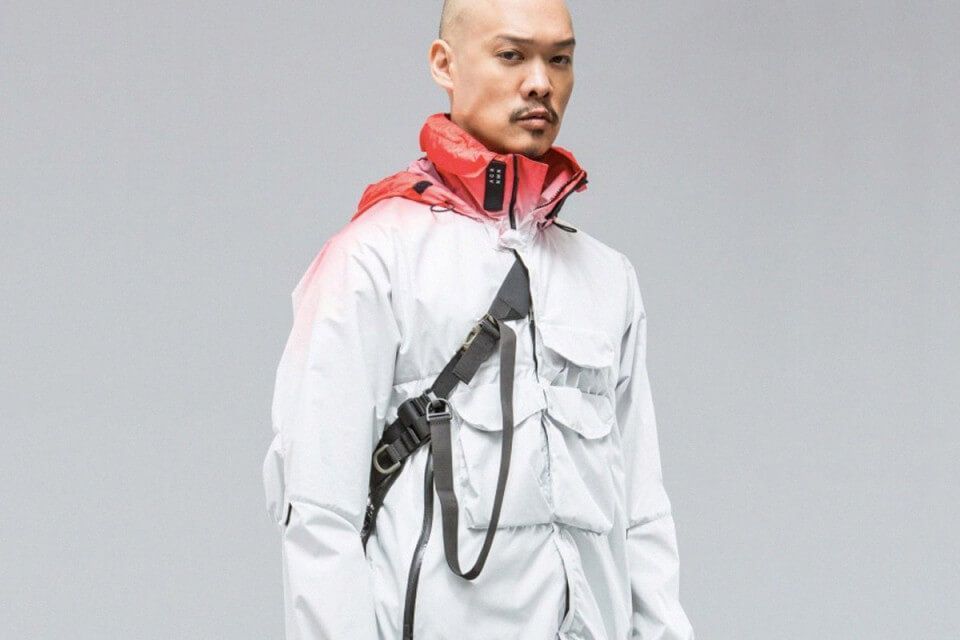 With the arrival of the Canadian designer based in Berlin, the line was renamed Nikelab ACG, and it was a blow of positive effect due to the inclusion of techwear in the garments.
Through a tweet exchange between Hugh and rapper Teki Latex (@tekilatex), the designer confirmed that he was ending his collaboration with Nike, as the brand has decided to give ACG a more "retro sporty" touch. No doubt this image redirection left all the followers of the line bewildered due to the success it had had.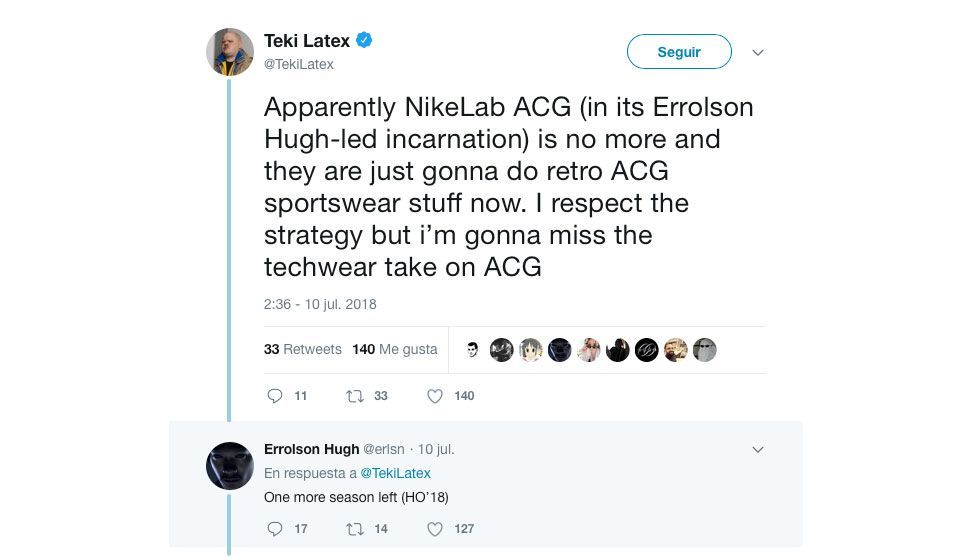 Although the answer from Errolson Hugh (better known as the CEO of the Acronym project) did not allow us to decipher much, he did specify that the last collaboration would be launched this fall. This change in project management will be supported by the release notified by ACG of COMME des GARÇONS x Nike ACG Mowabb. A new trend in which All Conditions Gear -ACG-, from our point of view, will never achieve the success and avant-garde vision that Hugh impregnated in the project.
A sacrifice that endangers the concept and respect that the line has earned over the past 4 years, positioning itself as the most attractive thing about NikeLab (@nikelab).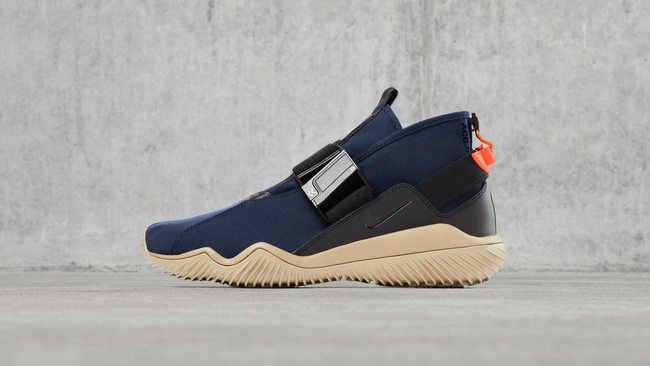 Is this transformation a good strategy for Nike? Has the influence of Errolson Hugh been key to the success of Nike ACG? Let us know in the comments section.
Sigue toda la información de HIGHXTAR desde Facebook, Twitter o Instagram