If you also fell in love with Rosalía's look in La Fama ft.The Weekend, stay and meet the designer behind the wonderful dress worn by the singer. Her name is Natalia Fedner, and she came from Ukraine to the United States to revolutionize the world of textile craftsmanship.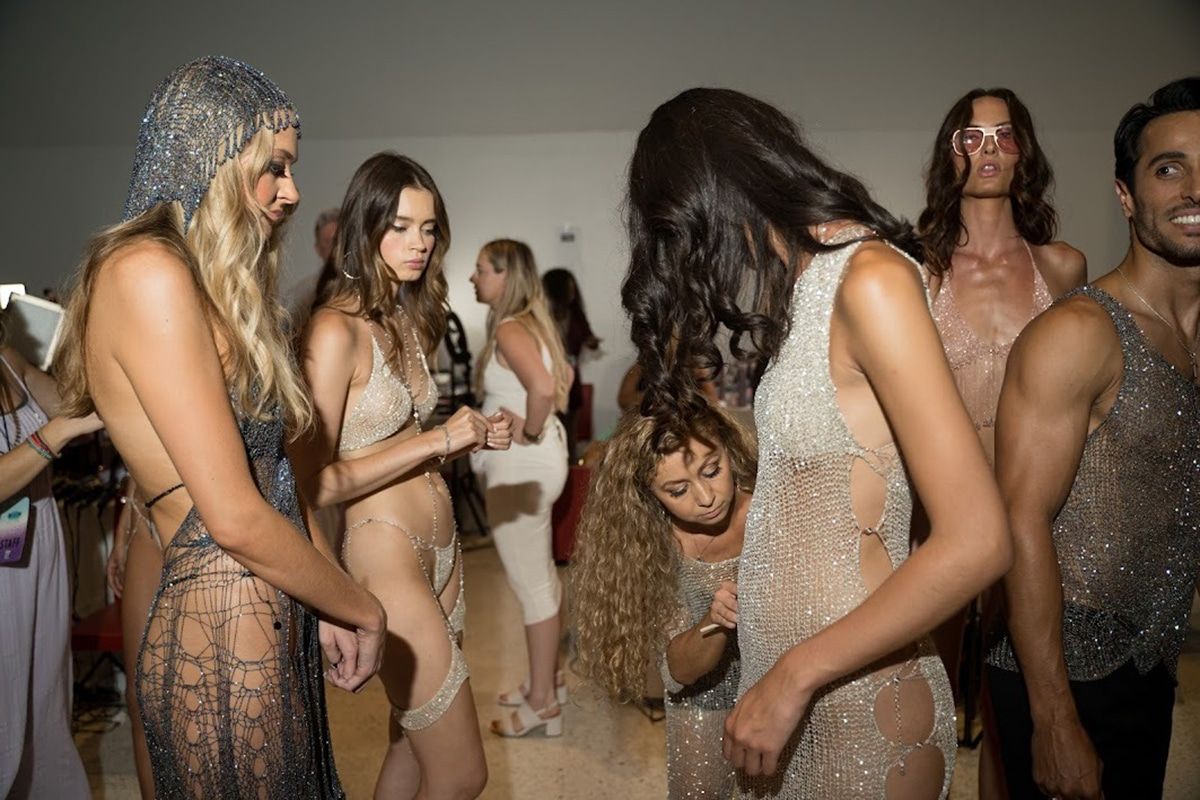 Natalia Fedner began her career working for designers such as Donna Karan and Marc Jacobs. She really began to make a name for herself in the industry when she participated in the first season of Project Runway, where she stood out for her great craftsmanship. After her time on the show, she won over music divas with her jewel-like metallic fabrics and daring transparencies. The first to wear one of her designs was Jennifer Lopez, during the video First Love in 2014.
Her love for the design appeared at a very early age. She would pick up "pretty colorful wires" that were left as trash outside a local phone company in her native Chernovtsy, Ukraine and began making dresses. She attributes her love of experimenting with metal to her parents, engineers in Soviet-era Ukraine.
Thus, metal has been a constant throughout her career. She creates his distinctive pieces from her own patented fabric, a kind of elastic metal. The material stretches not only from right to left and up and down, but also from the front and back. This front-to-back elasticity allows Fedner's pieces to mold to the body. The same piece can fit someone from a petite to a plus size. Another interesting component of his designs is that she uses copper, a metal that absorbs heat from the wearer in about 10 to 15 seconds and therefore conforms even more to the body.
Today, Fedner's designs are the object of desire of many celebrities around the globe. Beyoncé has worn several of his creations and, to date, the list of celebrities who have opted for his recognizable designs is extensive. To take a look at all his work, click a below.
Sigue toda la información de HIGHXTAR desde Facebook, Twitter o Instagram