The Prime Minister of Barbados, Mia Mottley, has named Rihanna as a National Hero during her presidential inauguration. It is a celebration of the artist's exceptional legacy.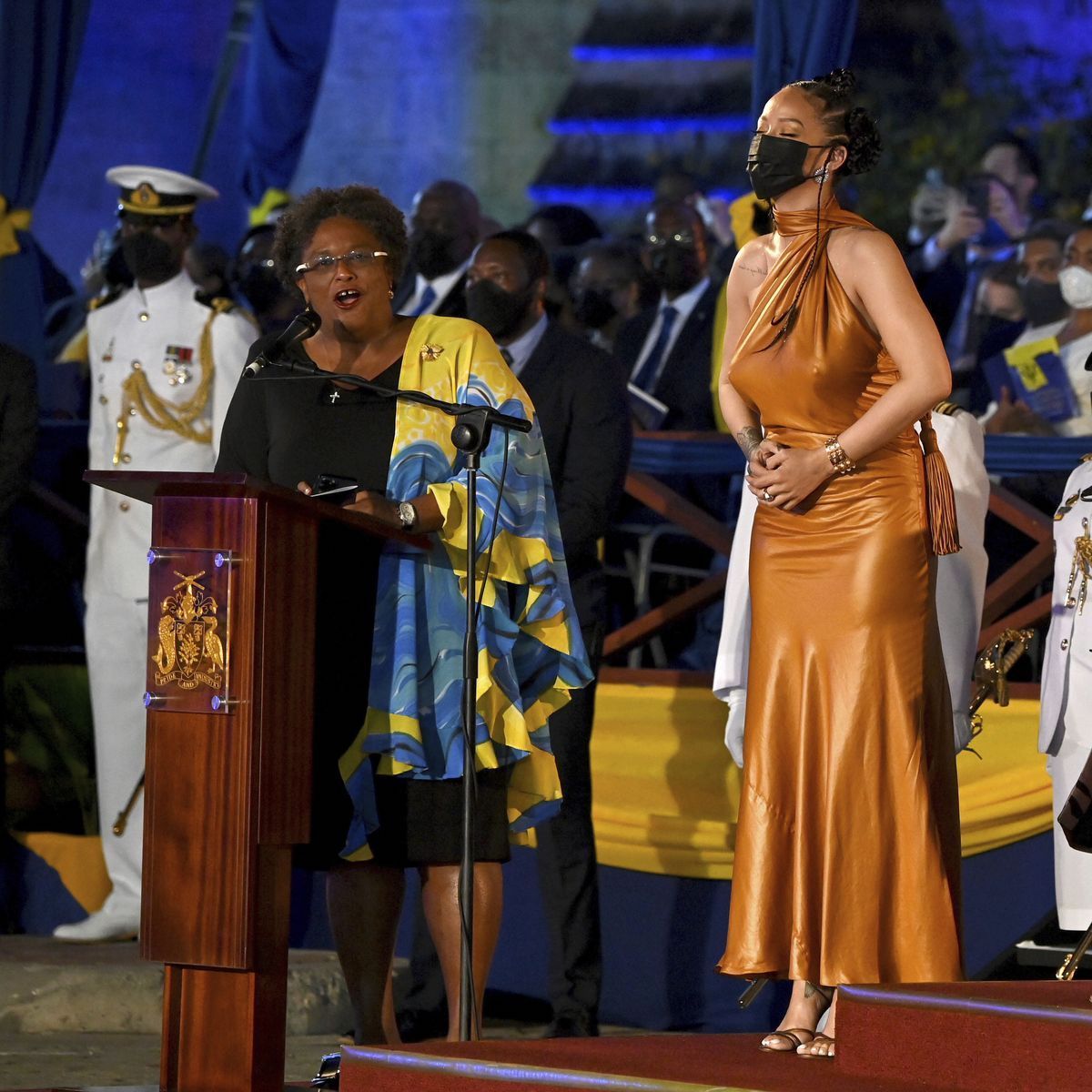 Bridgetown, the capital of Barbados, witnessed a historic moment for the nation: the naming of Rihanna as a National Hero of Barbados. The recognition was pronounced by Mia Mottley, Prime Minister, in an emotional message:
"Ambassador Robyn Rihanna Fenty has rendered a service to Barbados that has been exemplified by visionary and pioneering leadership; extraordinary achievements and the attainment of the highest excellence that redounds to the honour of Barbados. On behalf of a grateful nation, but an even prouder people, we therefore present to you Barbados' national heroine designate; Ambassador Robyn Rihanna Fenty. May you continue to shine like a diamond and bring honour to your nation by your deeds, your actions and merit wherever you go."
In this way they wanted to celebrate the artist's legacy in all the fields in which she works or has worked. From her musical achievements (Grammy winner) to her business in the cosmetics and fashion industry. Since 2018 RiRi has been an ambassador of culture and youth in Barbados, and the island celebrates 'Rihanna Day' on 22 February.
For the occasion, the artist wore a look from Bottega Veneta's Salon 02 collection.
Sigue toda la información de HIGHXTAR desde Facebook, Twitter o Instagram