It seems that Selena Gomez fans still believe that she is Justin Bieber's great love. It doesn't matter that the singer in January of this year confessed that she suffered emocional abuse from the artist. They insist on believing that what lies between the two is true love and that Hailey Bieber is only a hindrance to their love story. Deluded.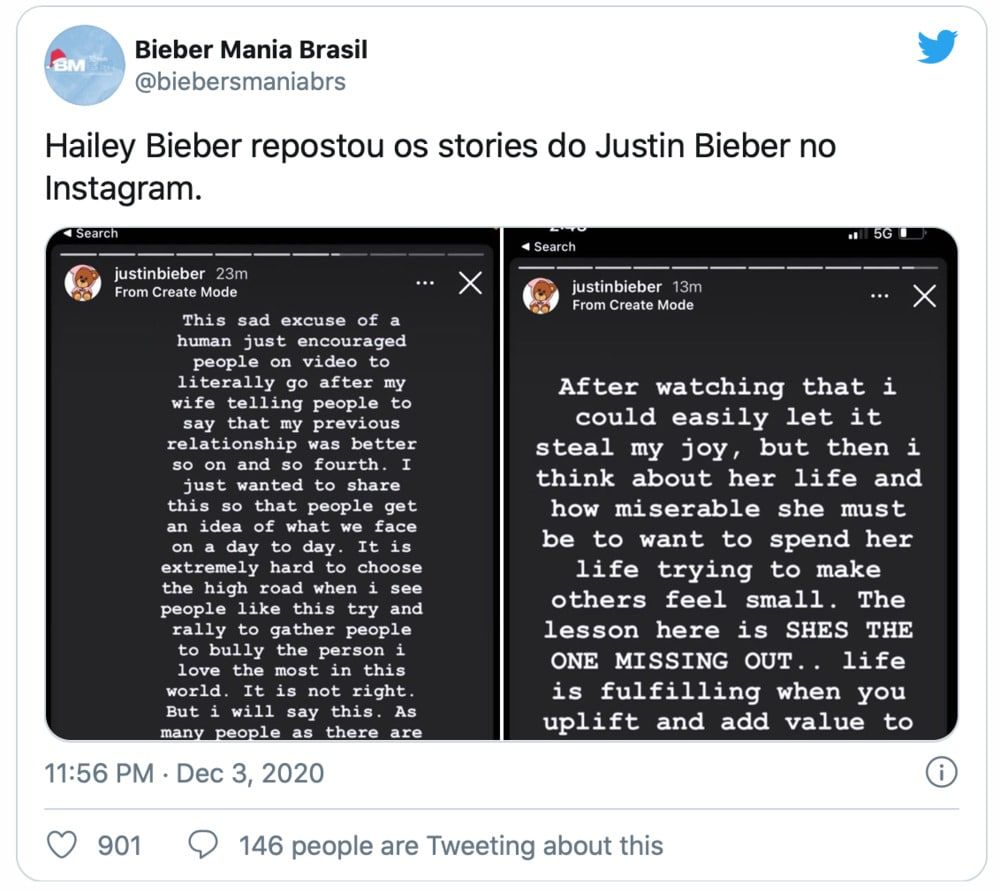 Such is the blind love that Selena's fans feel for her relationship with Justin, that they are capable of harassing Hailey and making her life impossible through social networks. The latest attack on the model has been through comments on her Instagram account. In it, fans tell her "Selena is better".
This time Justin has decided to speak out and shut up these poisonous mouths that hurt his wife and his marriage so much. The artist has reacted by harshly criticizing the anonymous fan that started this whole movement and has defined it as "a poor excuse for a human being" LOL.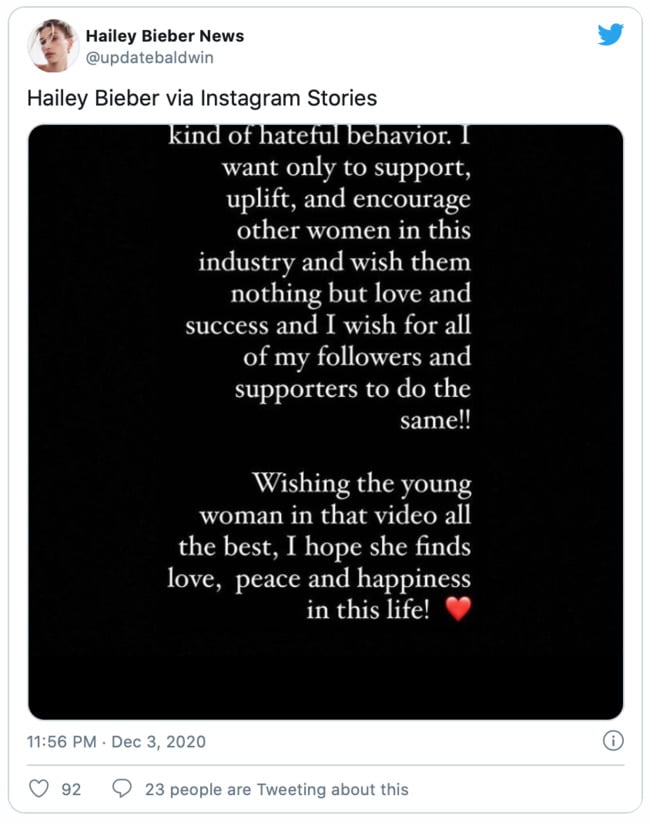 Hailey's husband has also published the video in which the young woman appears encouraging all the fans of his relationship with Selena Gomez, so that she would no longer be anonymous and expose her face.
"It's very hard to try to keep my composure when I see people like that, who are moving to hurt what I love most in this world.", commented Justin Bieber, to make it clear to all his followers that this girl suffers from some kind of emotional deficiency."The lesson here is that it's her loss. Life is much better when you dedicate yourself to helping others and making them feel valuable."
Sigue toda la información de HIGHXTAR desde Facebook, Twitter o Instagram