For the first time, the Korean brand Sundae School presents on the catwalk a haute couture collection wrapped in its "smokewear" identity and in all its alternative, green and vaporous universe.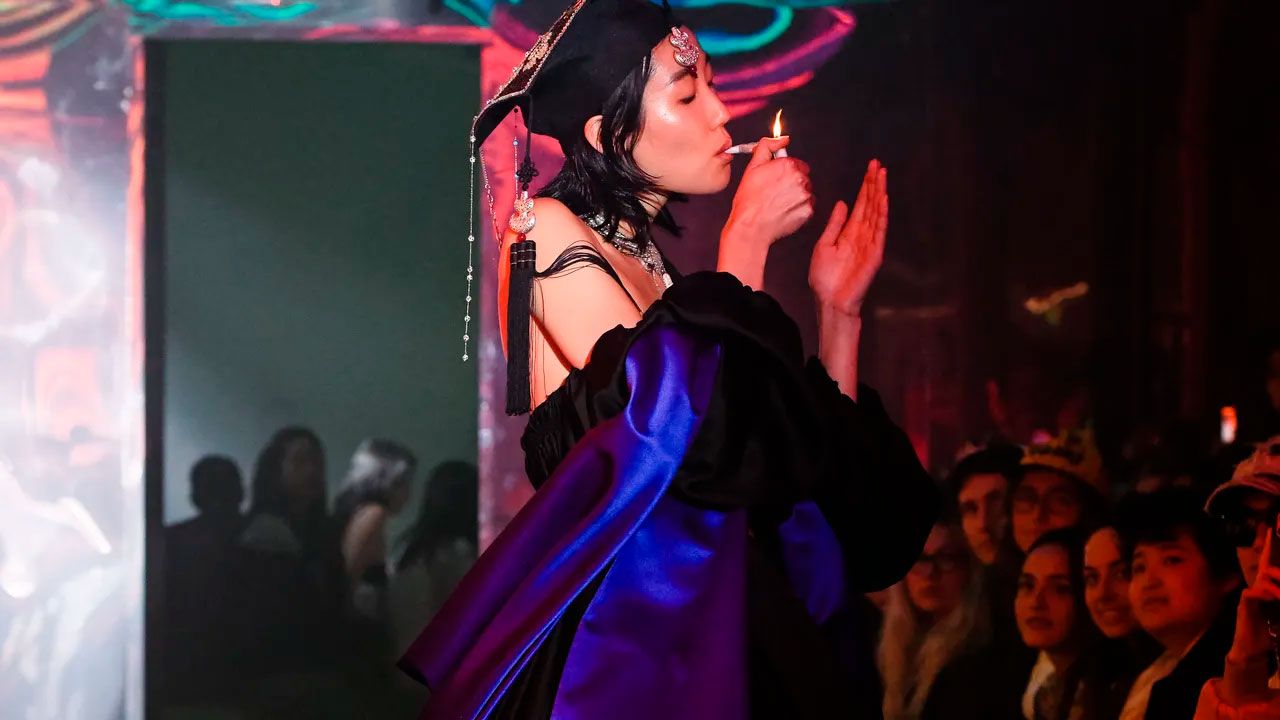 Dae Lim, the creative director of the artisanal cannabis firm, unveiled the series titled "Let There Be Light" during the first-ever legal marijuana celebration on 4/20 (April 20) in New York, under an omnipresent cloud of fog over which the couture smoking pieces were being unveiled.
On the evening of April 20, the smokewear brand brought its imaginary to The House of Cannabis to showcase this collection that represents a kind of ode to New York, as the first city that "gave birth" to Sundae School: an eclectic and free scenario in which they premiered the brand.
"We started working on the brand in January 2017 in Seoul and launched our first line on 4/20 in Soho. It was a no-brainer to celebrate our sixth birthday and first legal 420 in the city that raised us with the community that first welcomed us. Personally, New York was the first city I migrated to from Seoul. It helped me shape my views and truly understand what diversity means, not only defined by race, ethnicity, gender or preferences, but also by perspective, ideas and identities," expresses the creative director about this textile tribute to the Big Apple.
"Let There Be Light" became an entire multi-sensory experience with psychedelic light projections, featuring cannabis couture looks created to represent special ways in which New Yorkers "find their light." 20 different looks that represented and embodied key structures or personalities of New Yorkers: from passersby "high" to the Statue of Liberty dressed in a crown of Pax vaporizers, a Depop micro-influencer, to a Wall Street trash bag.
Sundae School thus represented an ironic enclave in which all these types of New York characters influenced by Korean culture and clothing influenced by camp and kitsch aesthetics intersected.
Sigue toda la información de HIGHXTAR desde Facebook, Twitter o Instagram