Okuda has been the protagonist, on this occasion, of creating the new Porsche art car. The Cantabrian artist has applied his language of multicoloured structures and geometric patterns to a Porsche 928.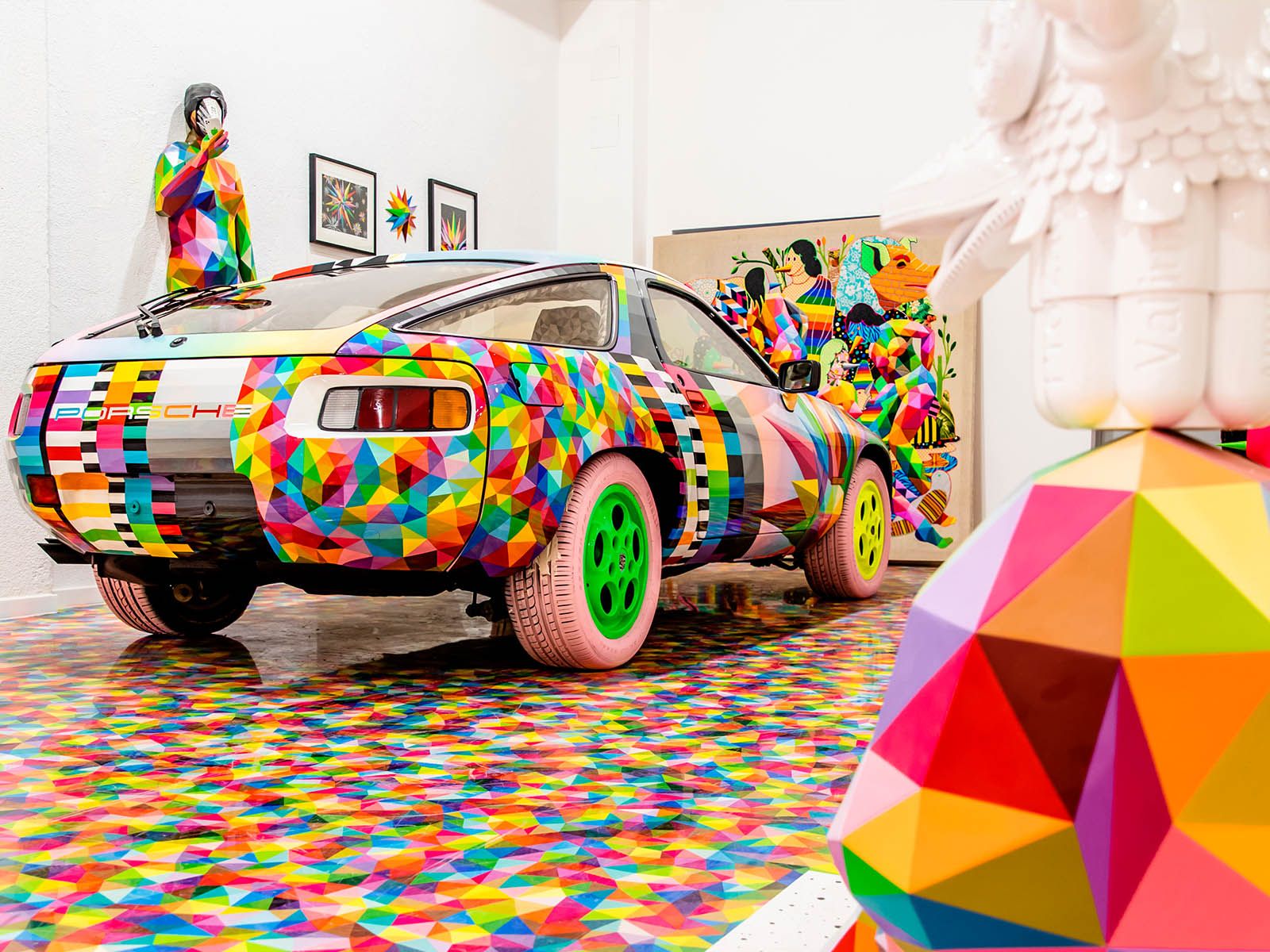 Cars elevated to the status of works of art are commonplace in the history of Porsche. Artists from different eras and schools of thought have used the Stuttgart sports cars as the basis for their own visions. In some cases, they reinterpret the colour and even the shape of the vehicles; in others, they use them as inspiration for different ways of expressing their ideas: from the digital realm of non-fungible tokens to grandiose installations.
International artists such as Daniel Arsham, Hanna, Biggibilla, Erwin Wurm and Vexx have already worked on art cars for Porsche. And Spain is no stranger to this art form either, with painters and illustrators of the calibre of José María de Huarte and Manu Campa. Okuda San Miguel has now joined this select group and has just created his personal and unmistakable aesthetics on a Porsche 928. The starting point is undoubtedly the right one, as the groundbreaking and avant-garde line of the 928 was an event at the time and seems insensitive to the passage of time.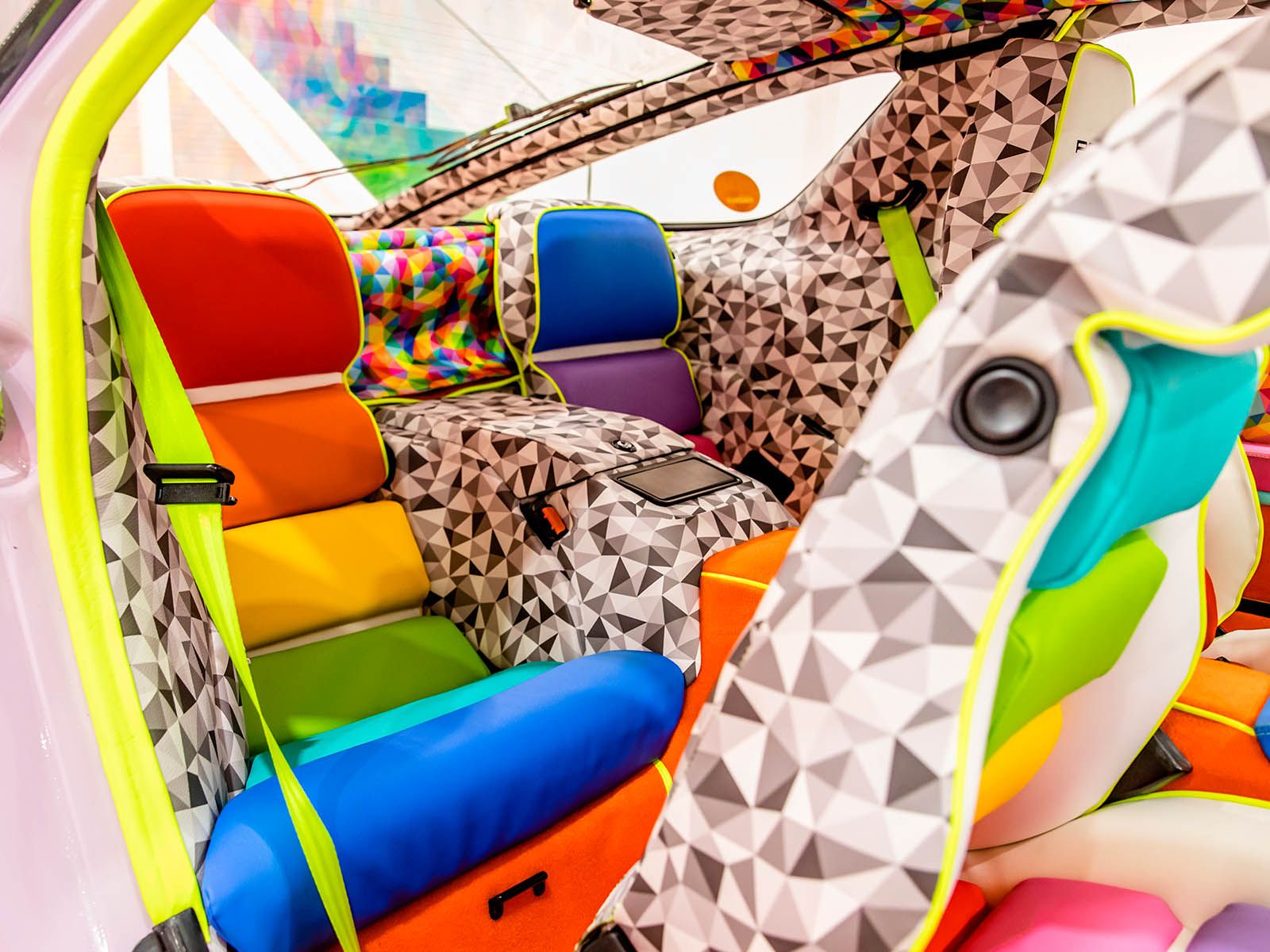 Óscar San Miguel Erice, known as Okuda, has created a very personal iconographic language, which originated in urban art and is nowadays classified as pop surrealism. The use of geometric shapes and multicoloured patterns create a sense of depth by composing organic structures from straight lines. In a way, his construction of three-dimensional realities out of flat triangles is reminiscent of the digital processing of shapes characteristic of computer calculation.
His work on the 928 has been meticulous and detailed. As well as capturing his ideas on the exterior of the bodywork, he and his team dismantled the interior to give each surface the treatment he was looking for and make you feel part of a work of art when you enter the car. If on the outside it is impressive and strangely captivating, on the inside he has created a singular atmosphere of shapes and colours that is unique in art car territory.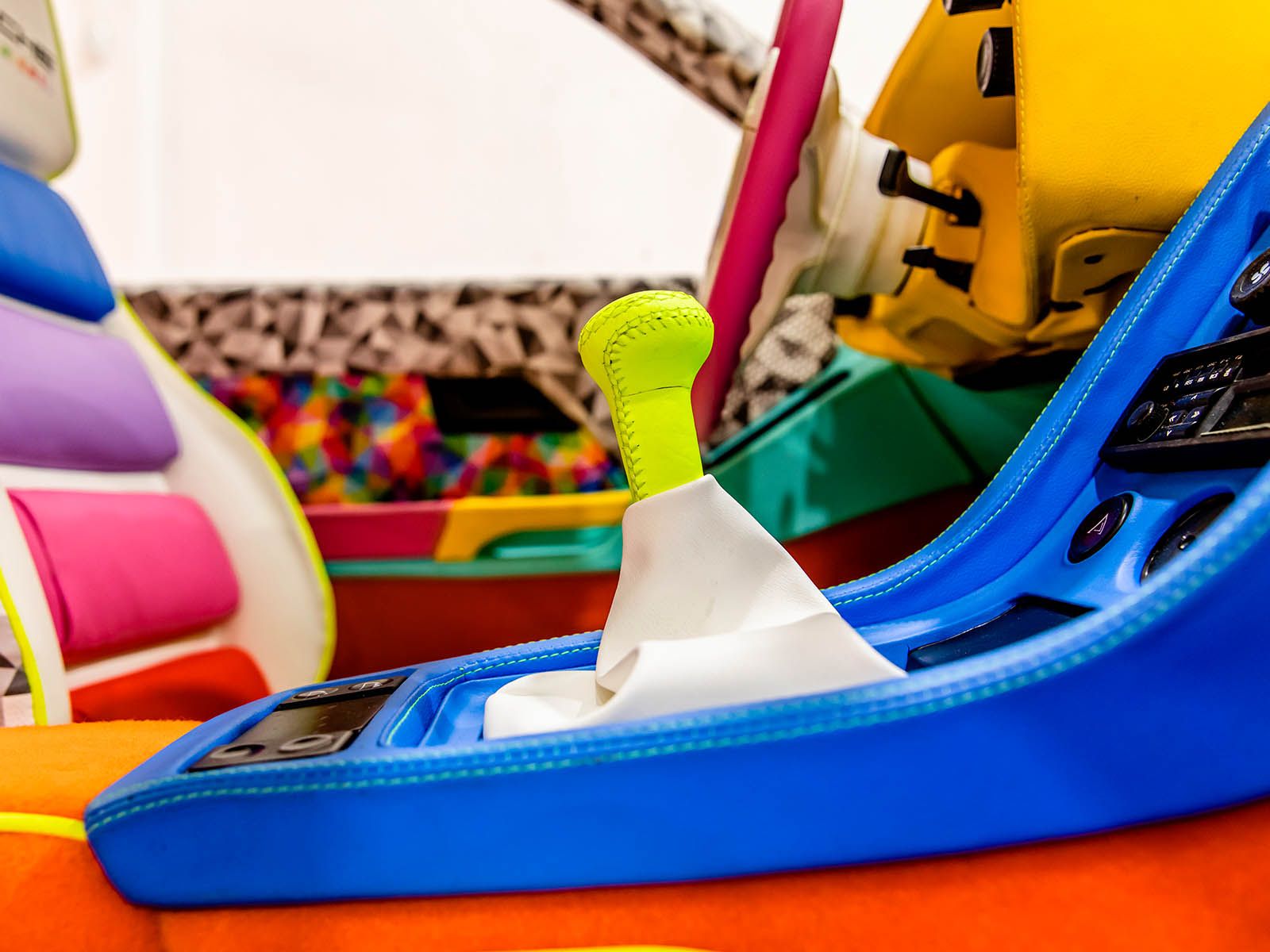 This artistic sensibility for colour mirrors that which characterises Porsche in the industrial sector. Throughout its history, Porsche has created shades and hues that have become as closely associated with the brand as the flyline silhouette or the sound of the boxer engine. Reflecting this emphasis on colour, Porsche has developed the Paint to Sample and Paint to Sample Plus programmes. These programmes can also be used to restore discontinued classic paintwork from the 1970s.
The Porsche 928 has been exhibited during the art week at Factory of Dreams, the artist's studio and space for the creation, management and dissemination of contemporary art located in Madrid, and from now on it will travel to be shown in different places around the world. A very special gift for Porsche's 75th birthday.
Ver esta publicación en Instagram
Sigue toda la información de HIGHXTAR desde Facebook, Twitter o Instagram