Salomon and One Block Down have teamed up with four of Europe's content creators to present the latest colour combinations of the sports brand's XT-4 and XT-6 shoes in different atmospheres.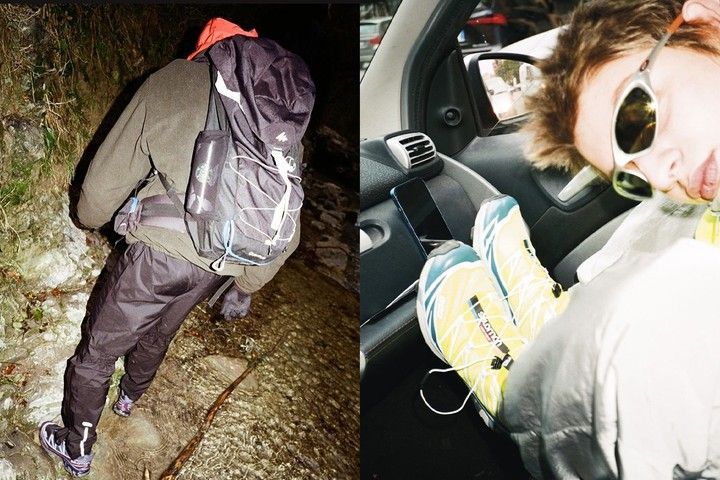 Rome was the first stop where Salomon and One Block Down decided to meet with @street_epicentro to create content with their flagship sneakers XT-4 and XT-6. Through a journey through the city centre and along the seashore, the brand show us the adaptability of this shoe.
The next stop was the city of Valence with @escalopeviandehach. The French photographer and video maker took One Block Down to the surrounding snow-filled mountains, the perfect setting to put Salomon's all-weather XT-6 model to the test.
Munich was the third stop. Together with @thv4gsb, One Block Down took the latest XT-4 colour scheme for a spin in the woods just outside the city, venturing through different environments that perfectly embodied the spirit and DNA of the Salomon brand.
The latest stop was some 600km north, in the German capital Berlin. Partnering with @artsyblumkohl, the pair explored the city and witnessed how the urban environment is becoming a new terrain for the sports brand that is increasingly venturing into the streetwear universe.
he latest Salomon Advanced XT-4 and XT-6 are available through the One Block Down webshop.
Now… Why not take a look at the new collaboration between CDG and Salomon?
Sigue toda la información de HIGHXTAR desde Facebook, Twitter o Instagram