Virgen María is pure aesthetic difference. The multidisciplinary artist has managed to make her mark on the international avant-garde scene. Now she comes with her new single Blexatin, the new drug you won't be able to stop listening to.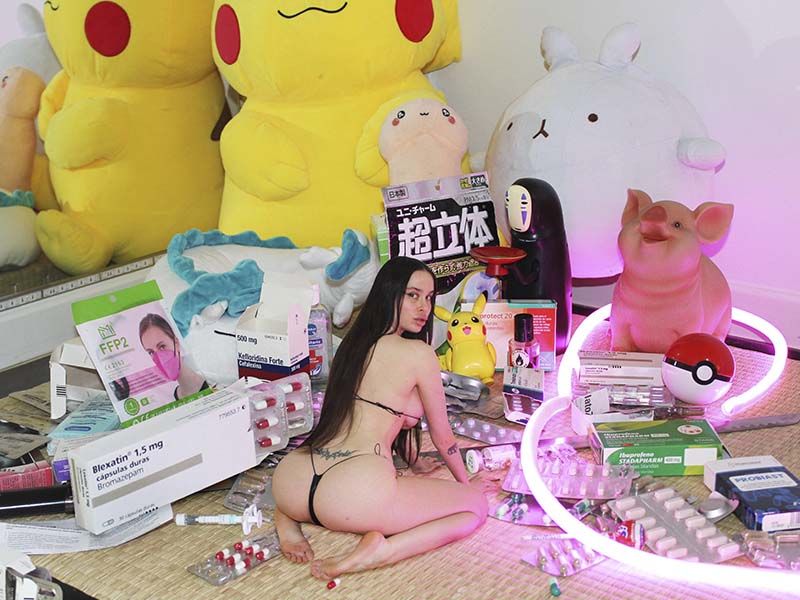 Blexatin is the new single by DJ and performer Virgen Maria. Based on her three identifying pillars: music, art and transgression, this track comes with a purpose: "To celebrate the international day of drugs, because the problem is people and not drugs", says the multidisciplinary artist.
It is a track created for the return of the clubs and the afters. The essence of this song is everything that has disappeared. "Take Blexatin in the rave, the sauna, the orgy and the after. A tribute to Judy Garland and what she was wearing while filming the Wizard of Oz and where the sample from Somewhere Over The Rainbow comes from". 
Meditation, sex, music, connection and God are the words that could define Virgin Mary, yet we can't pigeonhole her because her art invades several disciplines. After listening to Blexatin, there is no doubt that she is the queer anthem of havoc 2020-2021.
Sigue toda la información de HIGHXTAR desde Facebook, Twitter o Instagram