While adidas will continue to use Yeezy designs without the branding after the split from Ye, it remains to be seen what will happen to the footwear already produced.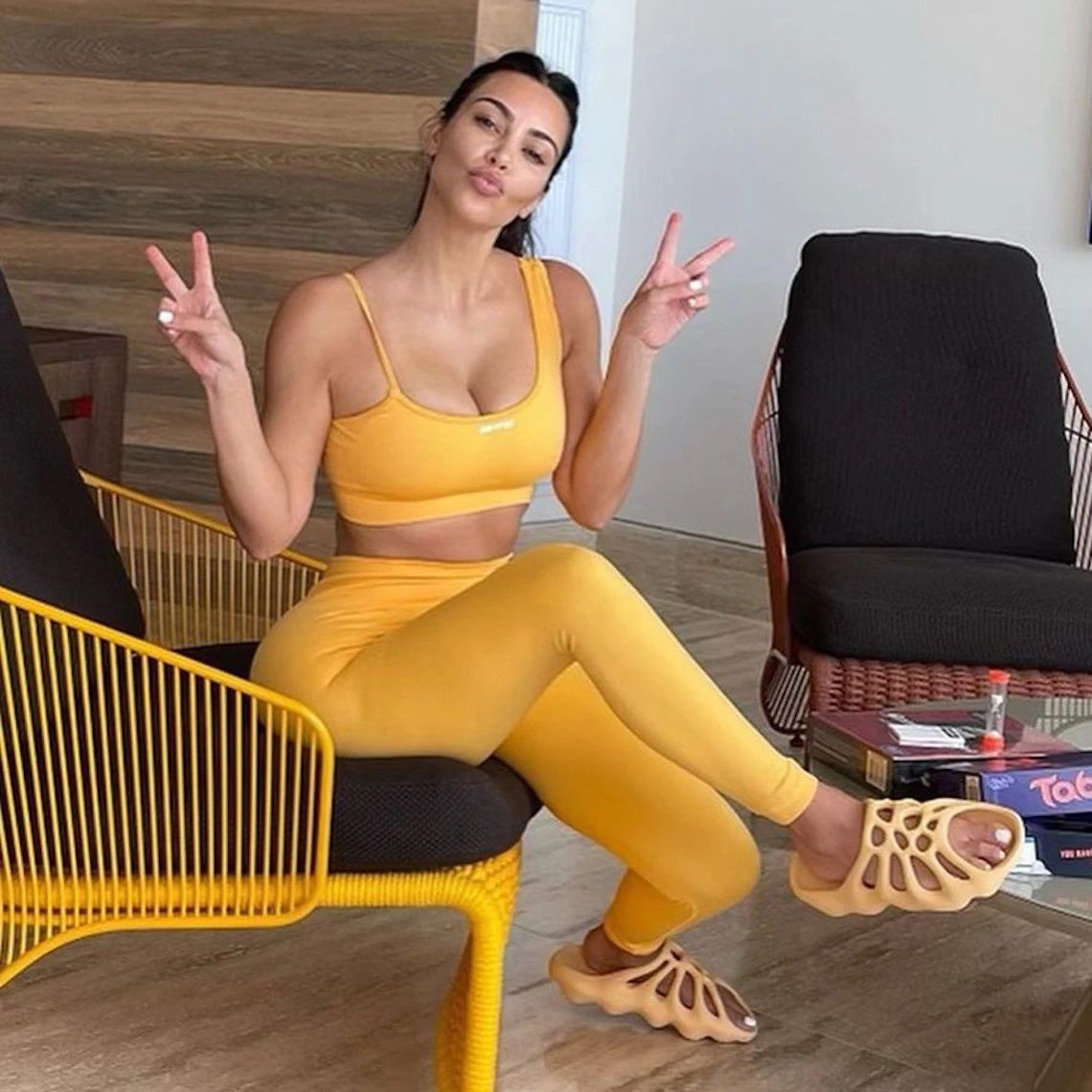 A month ago adidas put an end to its partnership with Kanye West and confirmed that it would continue to market the products designed by Yeezy (but without the brand name). The three stripes label owns the intellectual property, the colours and designs of the products in the line (as well as the name of the sub-brand itself).
Now, one of the most mediatic models in 2020, the Yeezy 450 Slide in yellow, is back in the spotlight. Although we only saw them on a handful of people like ex-wife Kim Kardashian, the Instagram account @solesbyzay_backup has released new images of this silhouette. However, they have assured their followers that they are "99% sure they will never come out".
Do you think adidas will re-release the silhouettes unbranded or sell the batch they have already produced? Like the "Ophani" colourway, these flip-flops for example sold for $65 at the time, but we'll probably never see them in shops. Only a select few have managed to get their hands on the latest Yeezy x Ye.
Ver esta publicación en Instagram
adidas could release the first Yeezy 350 V2 without Ye in January.
Sigue toda la información de HIGHXTAR desde Facebook, Twitter o Instagram