READ IN: Español
Simon Porte Jacquemus has decided that he does not want to be part of any official calendar and that his times are controlled by him, no one else. Well said and well done. That's why, after the collections of all the designers in the world have been unveiled, the time has come to discover his spring/summer 22 collection.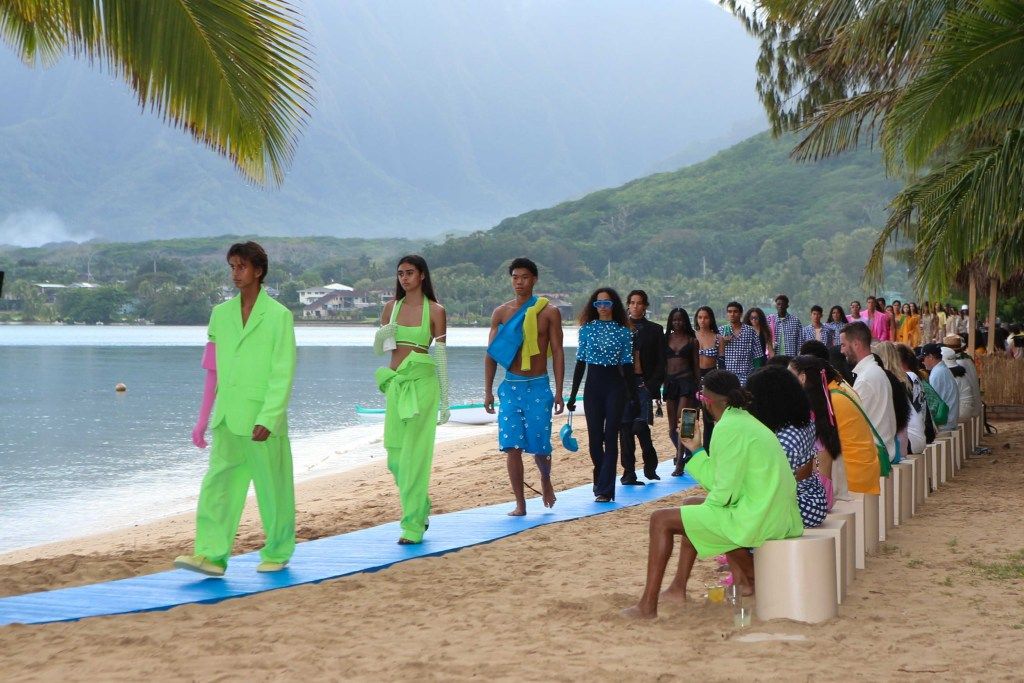 This time, Simon wanted to open new horizons and move from his headquarters in Paris (France) to the beach of Moli'i Gardens, located in the north of Oahu (Hawaii) and present from there his new proposal in a paradisiacal atmosphere, in the middle of the beach and by the sea, and replacing his pink runway with a cobalt blue one, which subtly announced that it would be one of the main colours of the SS22 collection.
The weather didn't play a good trick on him, as due to the rain he had to postpone his fashion show and hold it an hour and a half later, but seeing it from another perspective as he himself commented on his instagram profile and as a guest said, when this kind of thing happens on the island there it's seen as a blessing. And so it was, a blessing, because as we all expected Porte once again met the expectations of all those present and the critics from around the world and did not disappoint anyone, on the contrary, everyone was again dazzled by him, partly because of the details he had, such as forming his entire production team and casting of models with people from the area.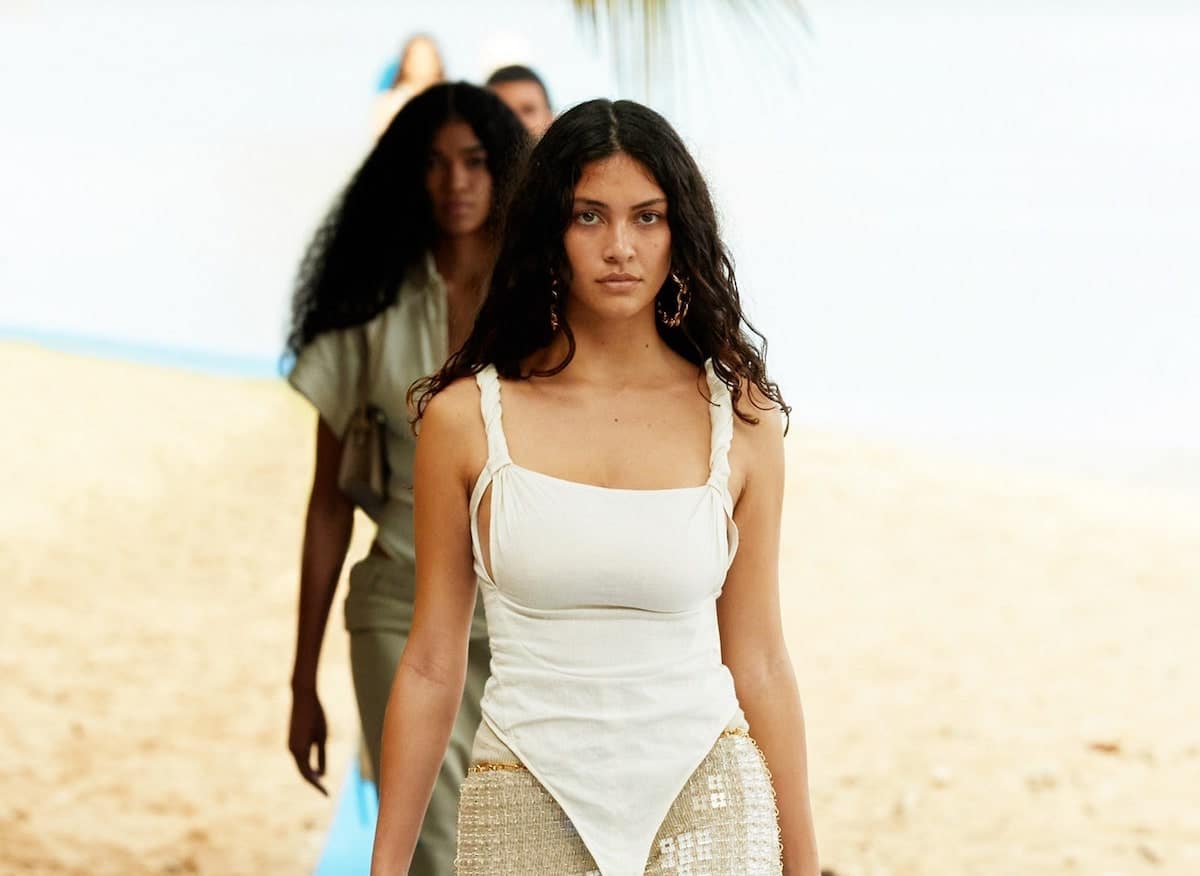 All of them wore in an exemplary way, as if they had been doing it all their lives, the pieces of the next collection of the man from Marseille, which were mainly characterized by being divided into two parts: the first one made in neutral tones and the second one in the bright colours that Jacquemus likes us to wear in these seasons. One of the designer's star and fetish fabrics was more than present. Which one? Linen, as we were able to appreciate several outfits in this material, one of which was the one in charge of opening the fashion show.
From linen and neutral tones, as we said before, we moved on to explosions of colour, such as Hockney blue, hot pink, pistachio or mint green, orange and ending in black with a selection of the most elegant garments designed to be worn during the endless summer nights. On the other hand, one of the features that most caught our attention were the intentionally abnormal proportions, in which we could see a gathered part and a cropped part. In addition, Jacquemus showed his characteristic sense of humour and ironic touch and decided to play with the shapes of diving equipment and turn them into made-to-measure swimming costumes. And while we're on the subject of tailored garments, which have a lot to do with the world of tailoring, Simon has been another of the many designers who have joined this trend, but he has gone further and reimagined the blazer to the point of eliminating the back and combining it with cargo trousers.
Finally, it's well known that Porte understands and manages social media like no one else, so taking advantage of his knowledge in the field, he also decided to join the exciting world of collabs, so loved by Generation Z, presenting his alliance with artist Tanya Lyons.
Oh, and before we forget, we'll let you in on a secret we've been able to uncover. If you like Jacquemus's pop style, it's time to get your hands on some of his pieces or accessories, because you should know that this will be his last collection in this style, and that after this one he will return to a new part of his identity, femininity.
What will we see next? We'll have to wait and see.