READ IN: Español
This Monday "El Conejo Malo" announced the name of his new album that will be released this week, the news was revealed through a video on Instagram. We tell you all the details of 'Un Verano sin Ti'.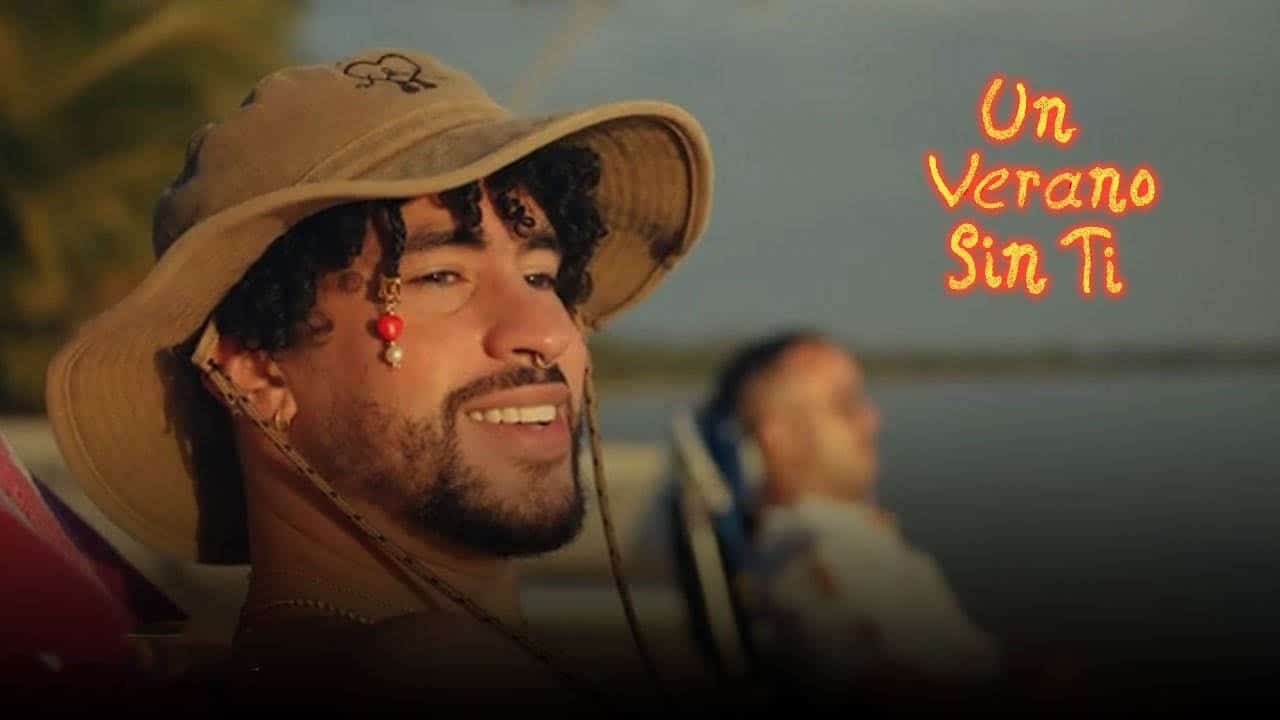 Through Instagram, the Puerto Rican urban singer has been announcing for the past few months that his fifth album was on the way. Bad Bunny has been posting teasers featuring Spanish actor Mario Casas with his girlfriend Gabriela Berlingeri on a beach in Puerto Rico and other musicians.
This Monday he officially announced the release date of his new album. In the latest clip Casas kisses Gabriela and says: "I love you". The singer then asks if the album is "already out", to which he replies: "what album?" and ends by saying that it will be released on Friday 6 May.
Ver esta publicación en Instagram
The Puerto Rican has revealed very little of his new album. Through Tiktok he posted a short clip of a song that could become one of his hits. The video features several shots of him enjoying a holiday and the background music is reggae and Bad Bunny singing.
A week later, the artist used a very particular way to reveal the name of his fifth album. On a Puerto Rican platform he posted the sale of a 2019 Bugatti Chiron and in the description of the vehicle appears the contact number and details of the owner Benito A. Martínez Ocasio.
When fans started calling the phone number in the ad, they could hear a new song and a pre-recorded audio with the singer's voice saying: "Hello! Thank you for calling. There's not much time left before the album comes out. I can't tell you the date yet, but I can tell you the name: Un Verano Sin Ti".
1. PALO

2. PALO

3. PALO

4. PALO

5. PALO

6. PALO

7. PALO

8. PALO

9. PALO

10. PALO

11. PALO

12. PALO

13. PALO

14. PALO

15. PALO

16. PALO

17. PALO

18. PALO

19. PALO

20. PALO

21. PALO

22. PALO

23. PALO

— ☀️🌊❤️ (@sanbenito) May 1, 2022
Este domingo primero de mayo Bad Bunny anunció en Twitter que el álbum tendrá 23 canciones y las definió a todas como un "palo" (término usado en Latinoamérica para referirse al éxito de un producto). Además en SoundCloud también se filtraron algunos temas del nuevo disco Un Verano Sin Ti. 
Ahora… ¿Por qué no le echas un vistazo a las canciones que debes añadir en tu playlist sexual?