READ IN: Español
Through a limited apparel collection, EVISU and Monopoly are reinventing the classic game of our childhood. To do so, they have included new logos to mix with updated merchandise.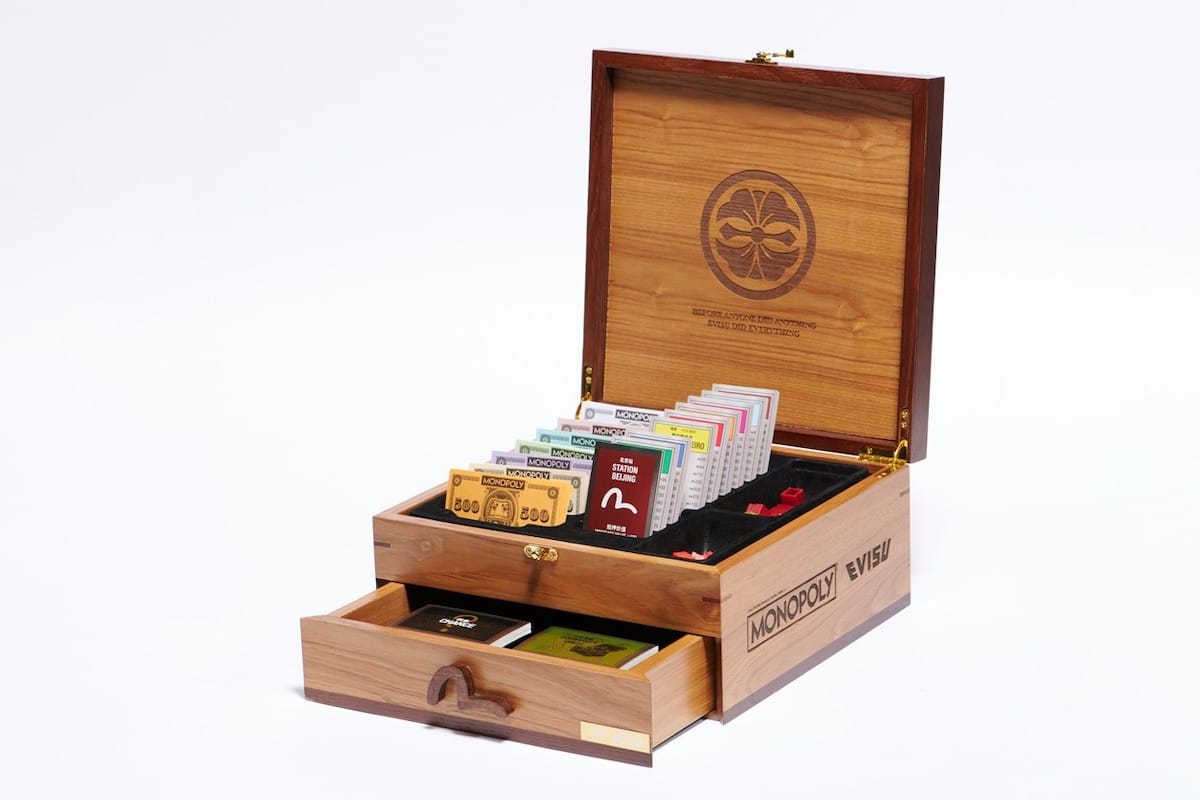 Mr. Monopoly and his real estate pastime burst into our homes back in 1935. It soon became one of the favourite games of different generations. And that is perhaps what makes it unique and special: its timelessness. Now, almost 87 years later, it joins the EVISU team to update its logos, iconography and slogans.
In this way, the bank notes, the pack of cards and the Monopoly cartoon character reach a new level by merging with the Daicock, Dharma, Seagull and Jiahua symbols of the Japanese brand. The EVISU S takes the shape of the US dollar.
As for the limited collection of garments, we find a tracksuit jacket with black details and board game artwork; a hooded sweatshirt in taupe; a hoodless sweatshirt in white with red graphics and another in black with the same gold details; and the iconic EVISU denim set consisting of a jacket and jeans with patches.
Finally, as expected, the board game has been re-edited and adapted to modern times. It will go on sale on 8 January and will cost $388 (approximately €345).