READ IN: Español
The fact of reinventing fashion through new digital formats has been the vanishing point of these times in which the traditional catwalk has remained on a hidden plane. Animal Crossing has gone one step further by showing its first fashion show on the catwalk, which connects an imaginary of garments inspired by brands like Loewe, Prada and GmbH. The show was created by photographer Kara Chung, from the @animalcrossingfashionarchive account, and stylist Marc Goehring from 032C.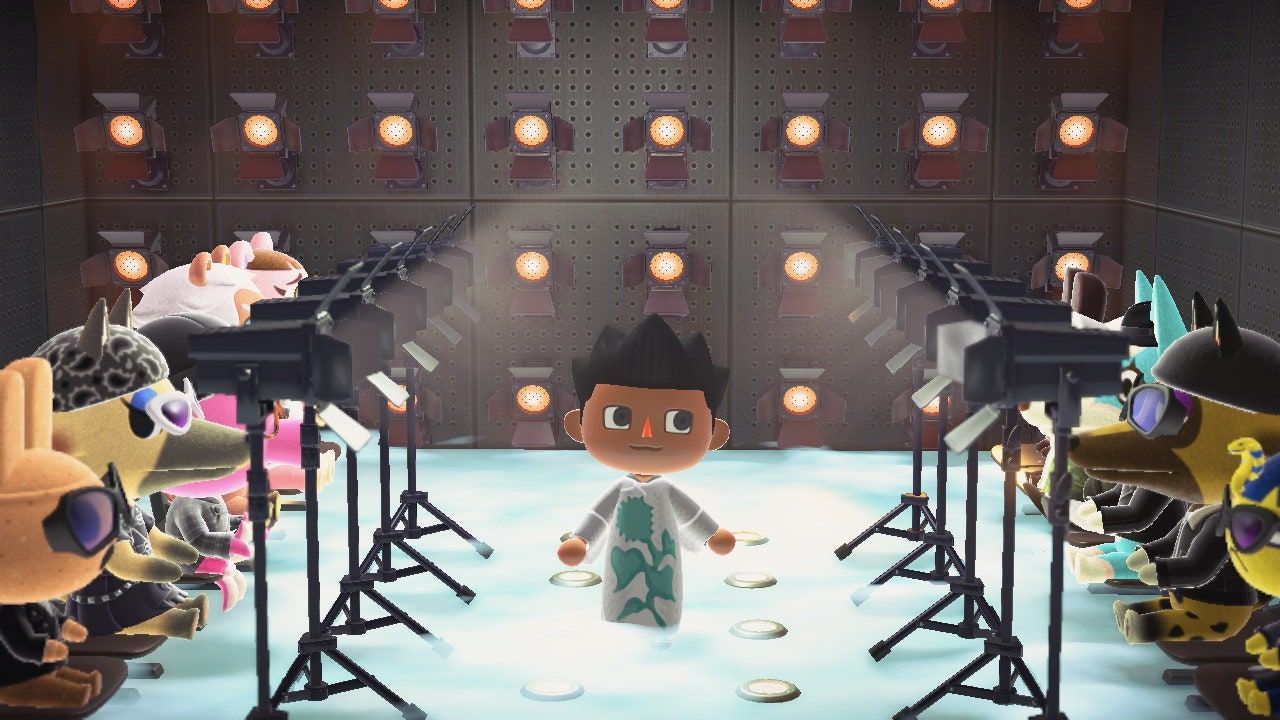 This virtual show has reached its maximum expression in Animal Crossing fashion, thanks to a bubble that has been inflated through designs inspired by the catwalks of Dior, Sports Banger or Louis Vuitton, and the personalized garments of Valentino, Anna Sui and Sandy Liang designed exclusively for the game.
Now, Reference Festival, a fashion organization based in Berlin, is taking Animal Crossing's fashion potential one step further with a virtual fashion show of in-game avatars wearing looks by Craig Green, Paco Rabanne or Chanel.
We met through a mutual friend, curator Evan Garza, who contacted us both for an Animal Crossing piece at Art Forum. We connected on a call right after, and thought it would be a fun way to collaborate', the creators of the fashion show stated in an interview with Vogue.
KILLING THE FASHION GAME
The show has a 3-minute timing, and is set to Michel Gaubert's soundtrack. In the front row we find an audience of fashionable foxes, cats and forest creatures that enthusiastically applaud the outfits signed by Kara Chung x Marc Goehring.
Goehring worked with Chung to select the looks that fit the aesthetics of the video game. 'You really have to think about what details you can remove from a look and what pixelation, so that in the end there's that specific outfit that everybody knows about and that's recognizable'.
This *escape from reality* into the virtual world allows you to wear Undercover or Raf Simons looks while playing in a paradise full of nature. Innovation at the core and digital fashion elevate this new concept that has made us fall in love at first sight.