READ IN: Español
The exploration of the link between fashion and cinema is already representative in Luca Guadagnino's work. Something that the Italian director has just corroborated with the following news: Jonathan Anderson will sign the costumes for his new film "Challengers". From this destination, we embark on a nostalgic journey through a film career marked by a powerful aestheticization linked to the world of fashion and art.
The collaboration between the director and the designer opens a new episode in the film history of Guadagnino and fashion. One that had its genesis in 2005 with his union with Silvia Fenturini for the short film "The Fist Sun" SS06 for Fendi; a creative link that materialized again in a short film directed by Guadagnino for Fendi SS20.
Guadagnino also plunged into the depths of fashion through a series of fashion films for Armani, Cartier and Ferragamo. But it was probably his collaboration with Valentino for the film "The Staggering Girl" that really made the difference.
DRESSING ITALIAN ARISTOCRACY
If we review his filmography, we can appreciate the filmmaker's experimentation with the sartorial aesthetics of Italian upper-middle class circles. See in some of his cult films such as "Call Me By Your Name", in which he teams up with costume director Piersanti to reimagine 80's clothing in Italy.
That vision pulsates again in the elegant and aristocratic stylings of the characters in "I Am Love" (2006). The director's leading lady and muse, Tilda Swinton, wears in it a sequence of reissues from Jil Sander's SS08 collection designed by its then creative director Raf Simons.
The Belgian member of the renegades of fashion club returned to work with Guadagnino for "A Bigger Splash" in 2015. Simons, who was in charge of creative direction at Dior, signed the film's wardrobe, connecting his imaginary with that of Giulia Piersanti to dress a rock star on vacation in Pantelleria. All that joint sensibility declined in a series of looks configured by futuristic glasses, draped cotton dresses or kaftans in an infinite number of prints.
If Guadagnino drinks from fashion to weave his sequences, in "Suspiria" the inspiration is reversed, and it is Jun Takahashi who transfers to Undercover FW19 some of the images of the film.
That oratory and/or devotion to the fashion universe probably ended uprising in "We Are Who We Are". In the series, the creative projected the closet of the z generation, among fluid and high-end codes with which he explores contemporary youth culture. Piersanti once again counted on Raf Simons for the wardrobe, who lent some iconic pieces from the archive, which coexisted alongside others from Comme des Garçons, Yohji Yamamoto, Celine, Rick Owens, Vetements, Aries, Stüssy or Saint Laurent.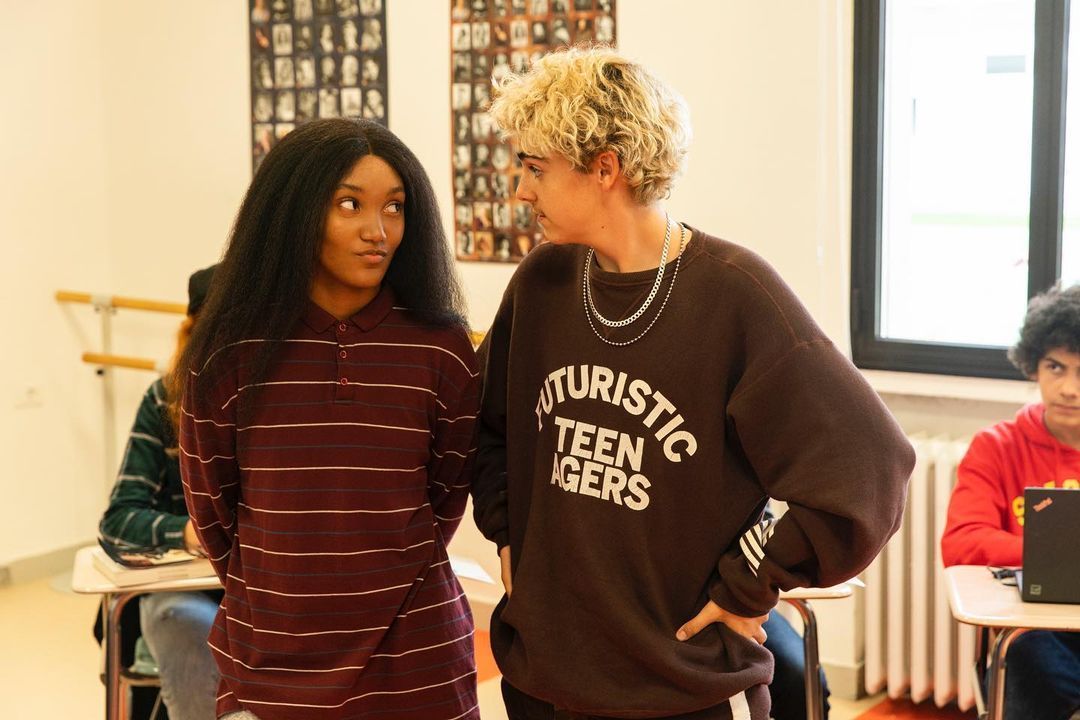 Although if fashion was already in the foreground throughout this cinematic journey, in Guadagnino's next film starring Zendaya, "Challengers", it will represent one of its major visual axes with JW Anderson's surrealist costumes that are already arousing excitement.