READ IN: Español
One year after the loss of Lagerfeld, Silvia Venturini has taken up the baton of a demanding legacy, while introducing a new way of doing things, her own. Fresh air that perhaps did not have the windows open with the Kaiser in charge.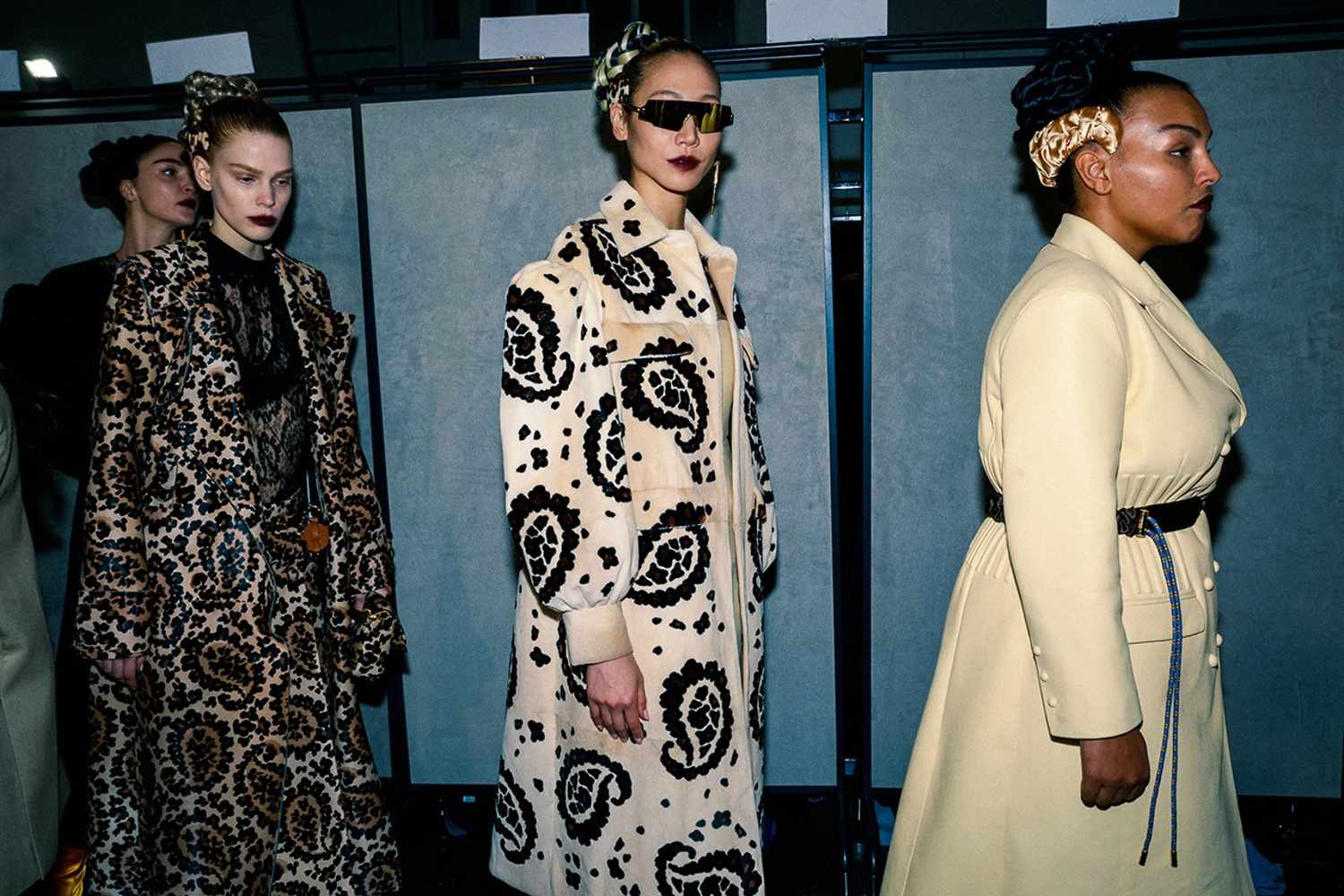 This season's cast includes women who are not of the "usual" age or silhouette in these sets. Jill Kortleve and Paloma Elsesser are only two names among fifty, but it is not by chance that Venturini -one of the only two women in charge of Milanese fashion- has brought it about. In her own words: "I am not really a prototype of that shape. So it's liberating for me to portray these clothes in a different way, on different sizes."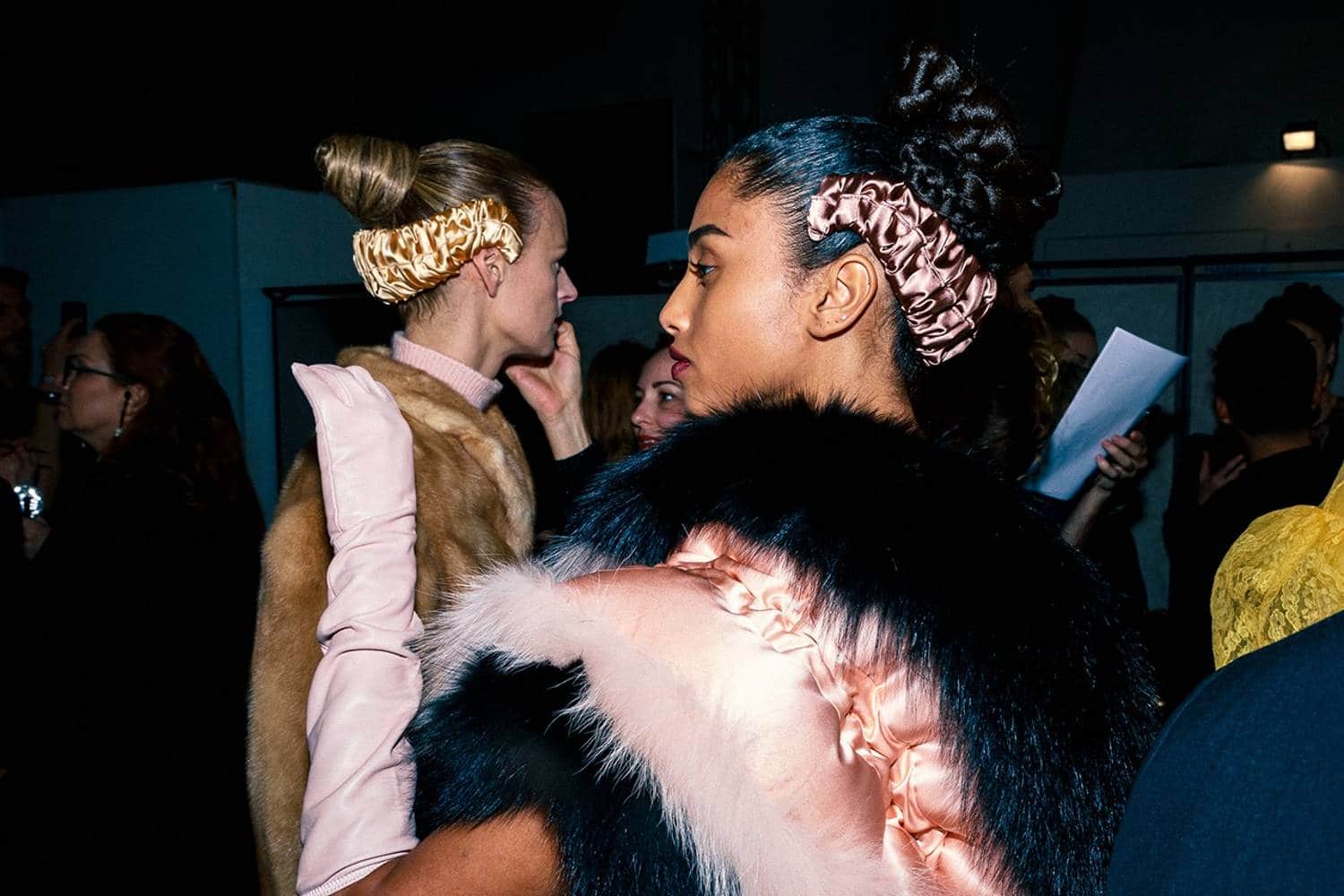 This liberation slips down the catwalk through a hybrid that works as a satire on the double standard that always passes through the same filter to women. A coat – exterior – that integrates the structure of a corset – interior – is a good example.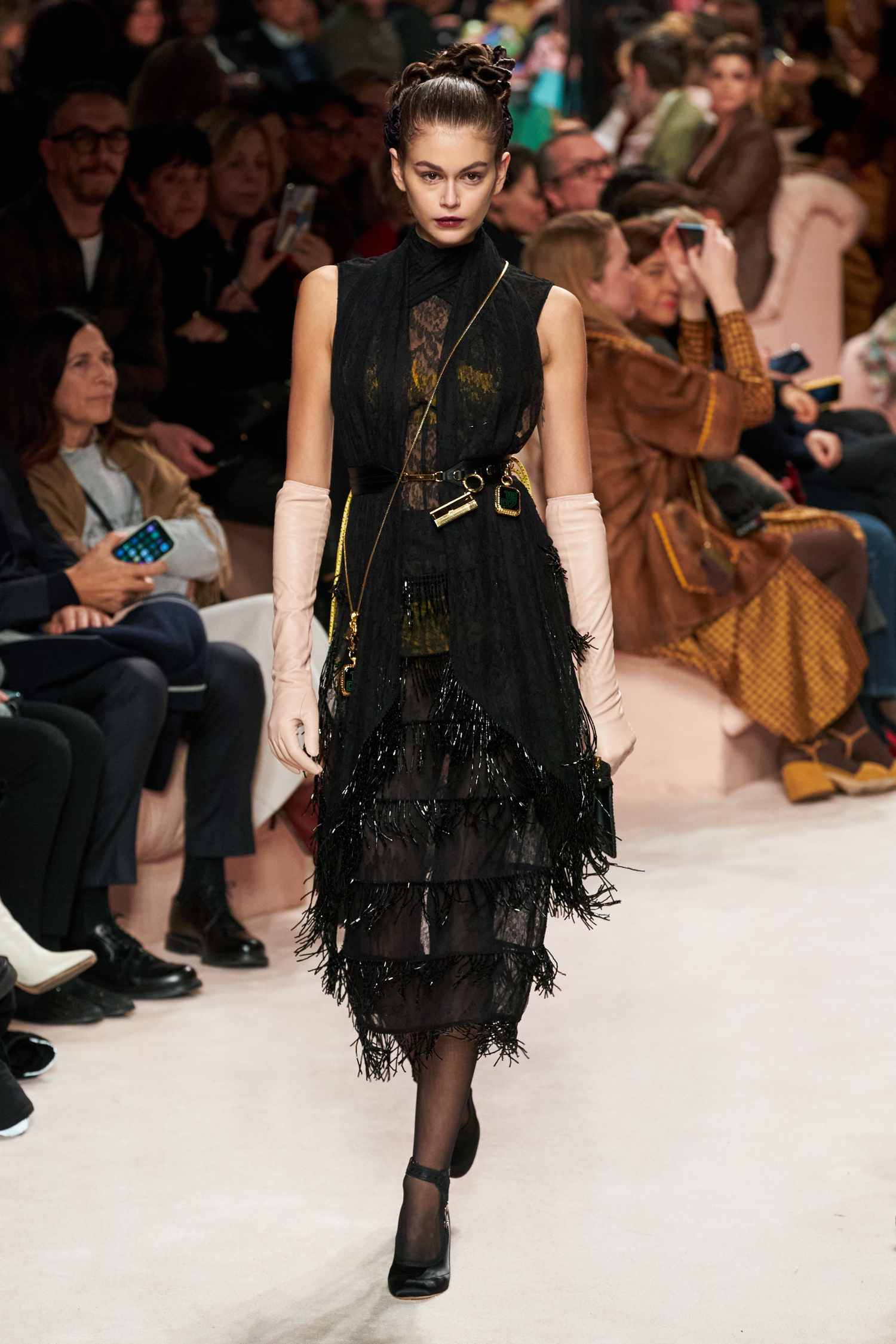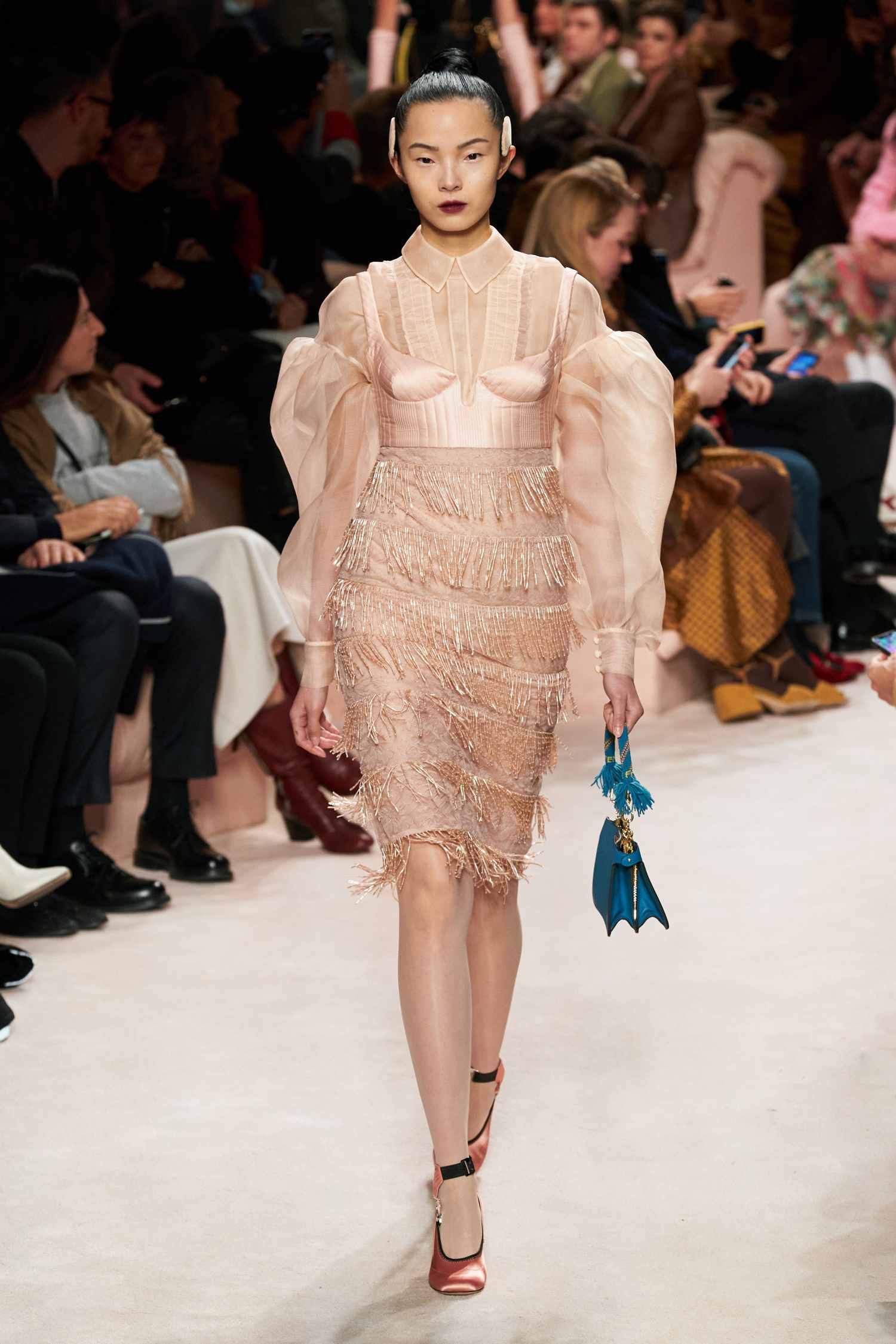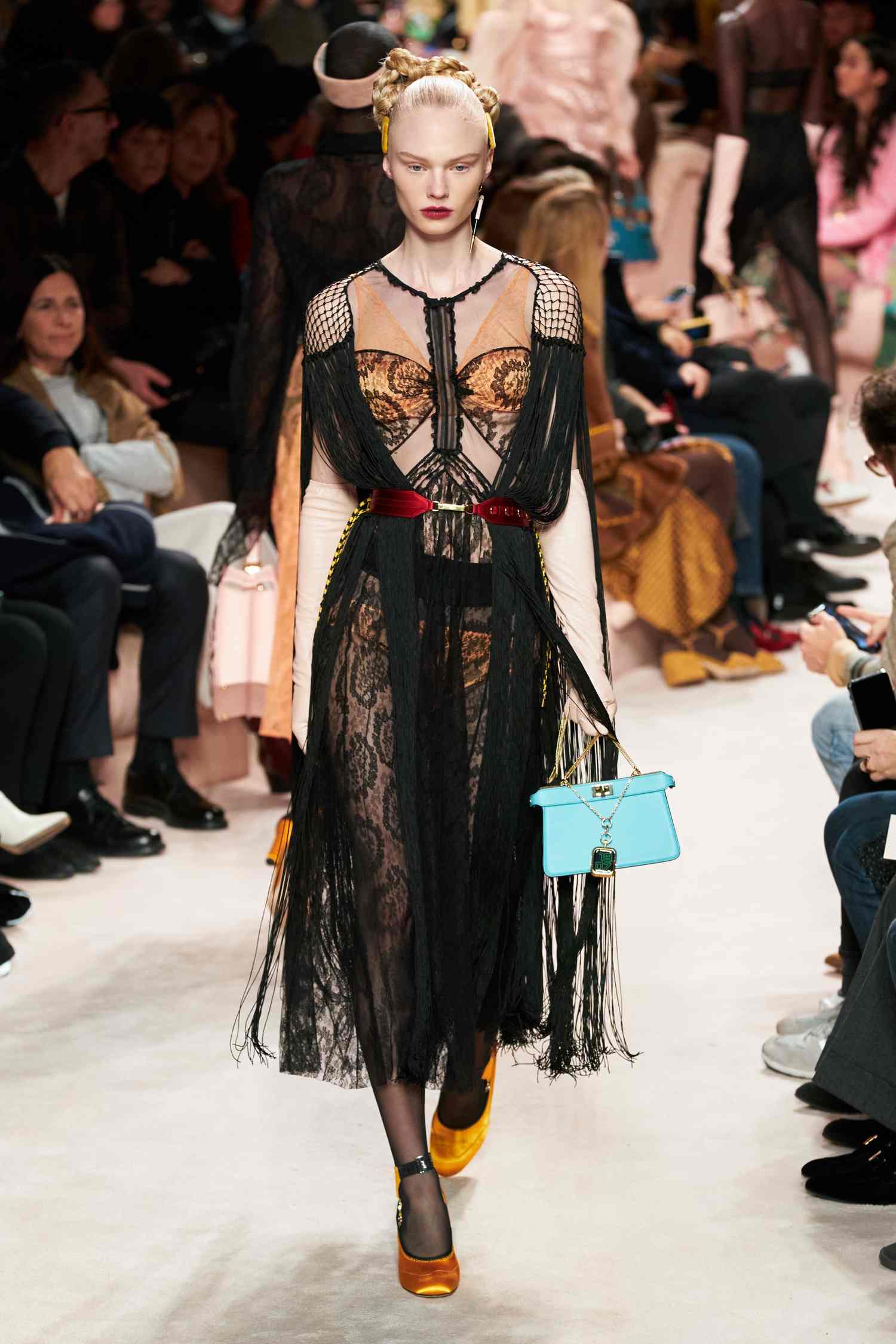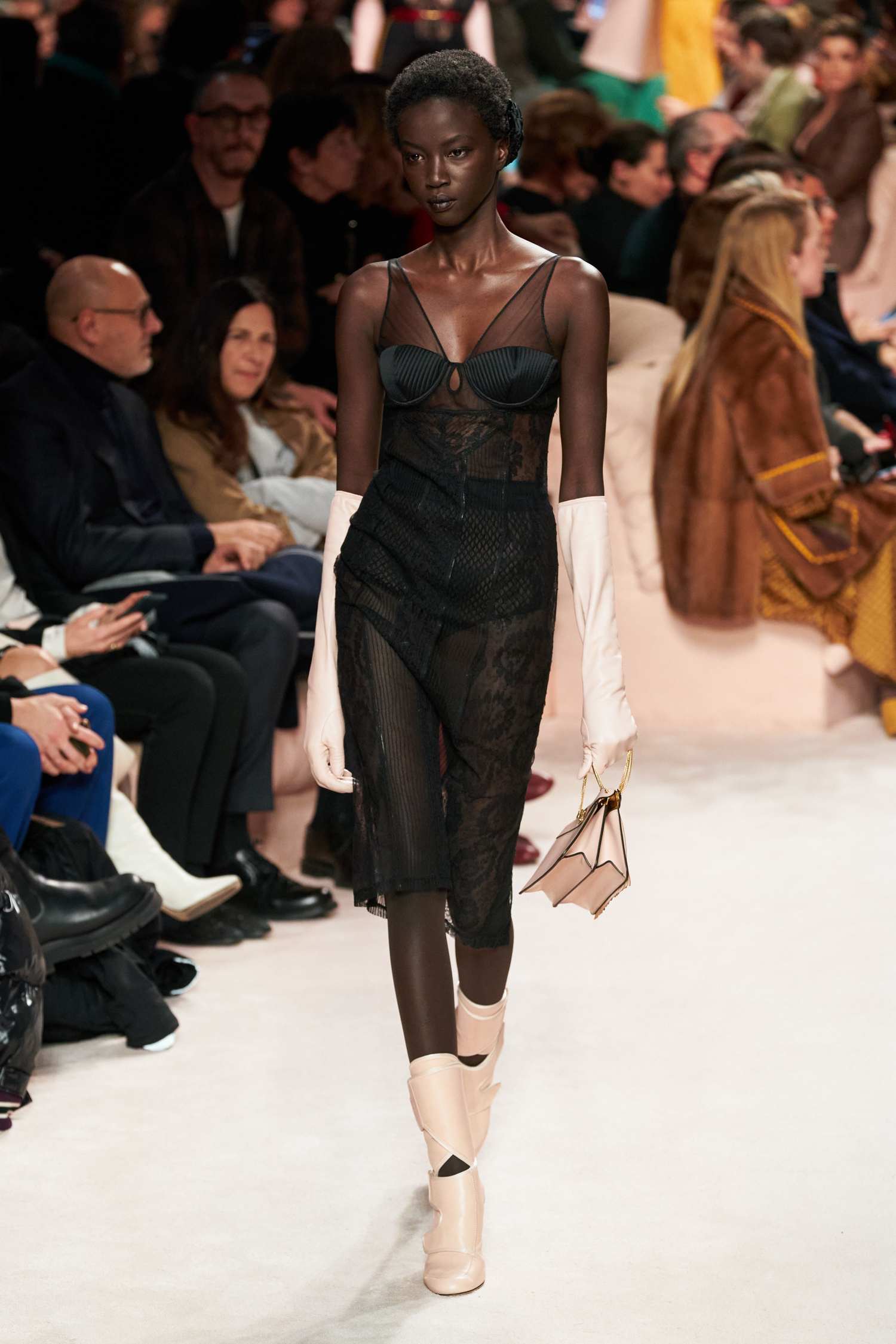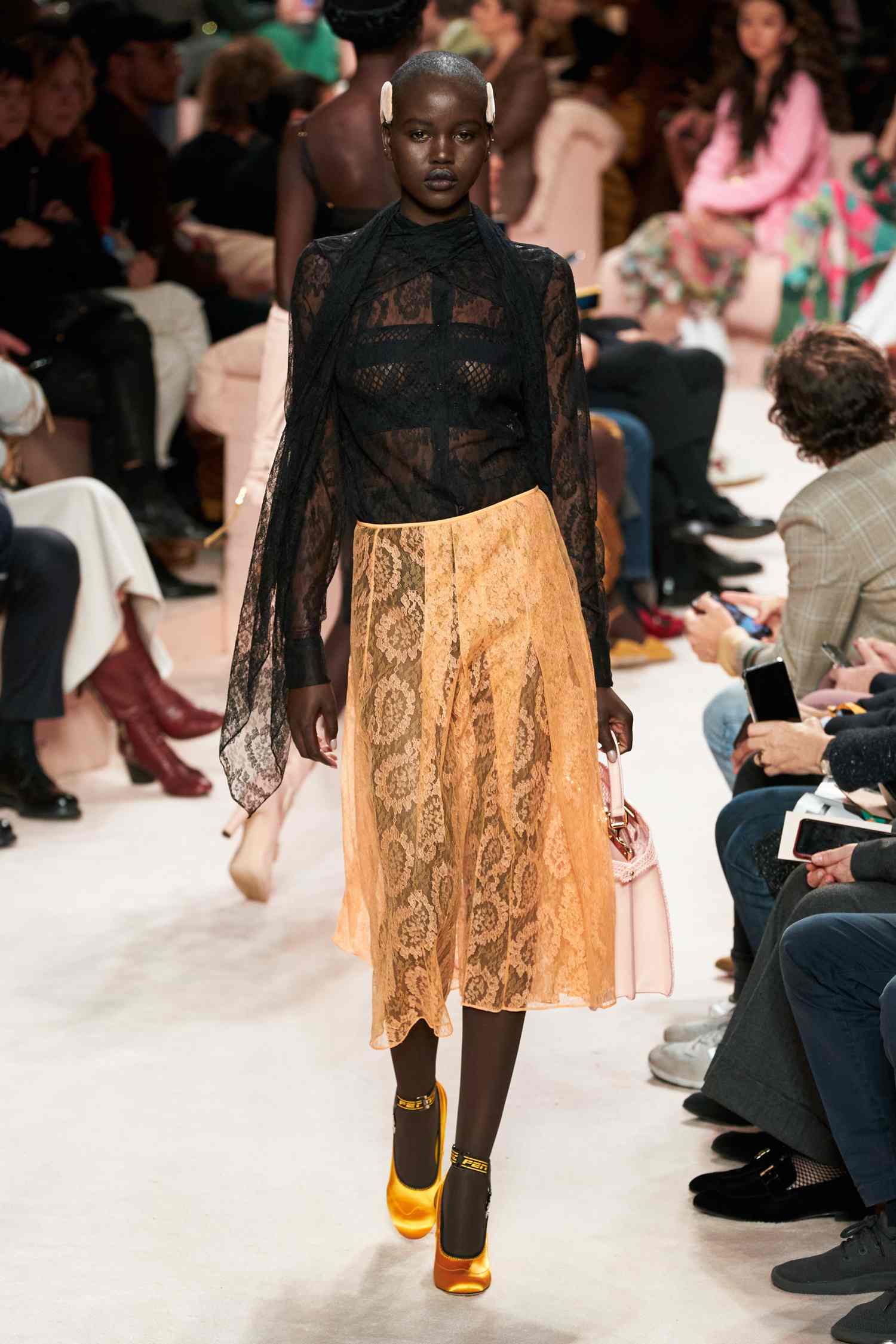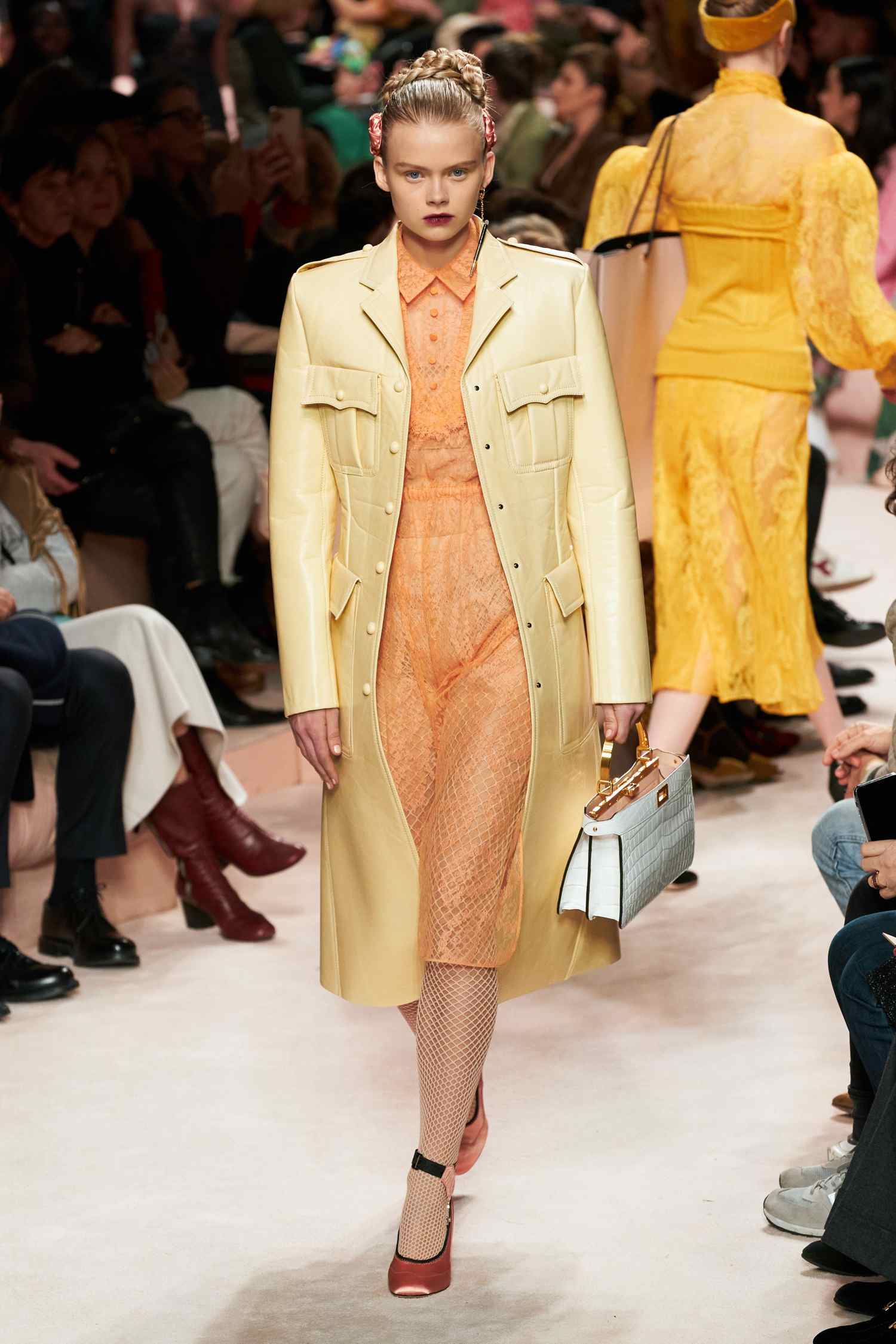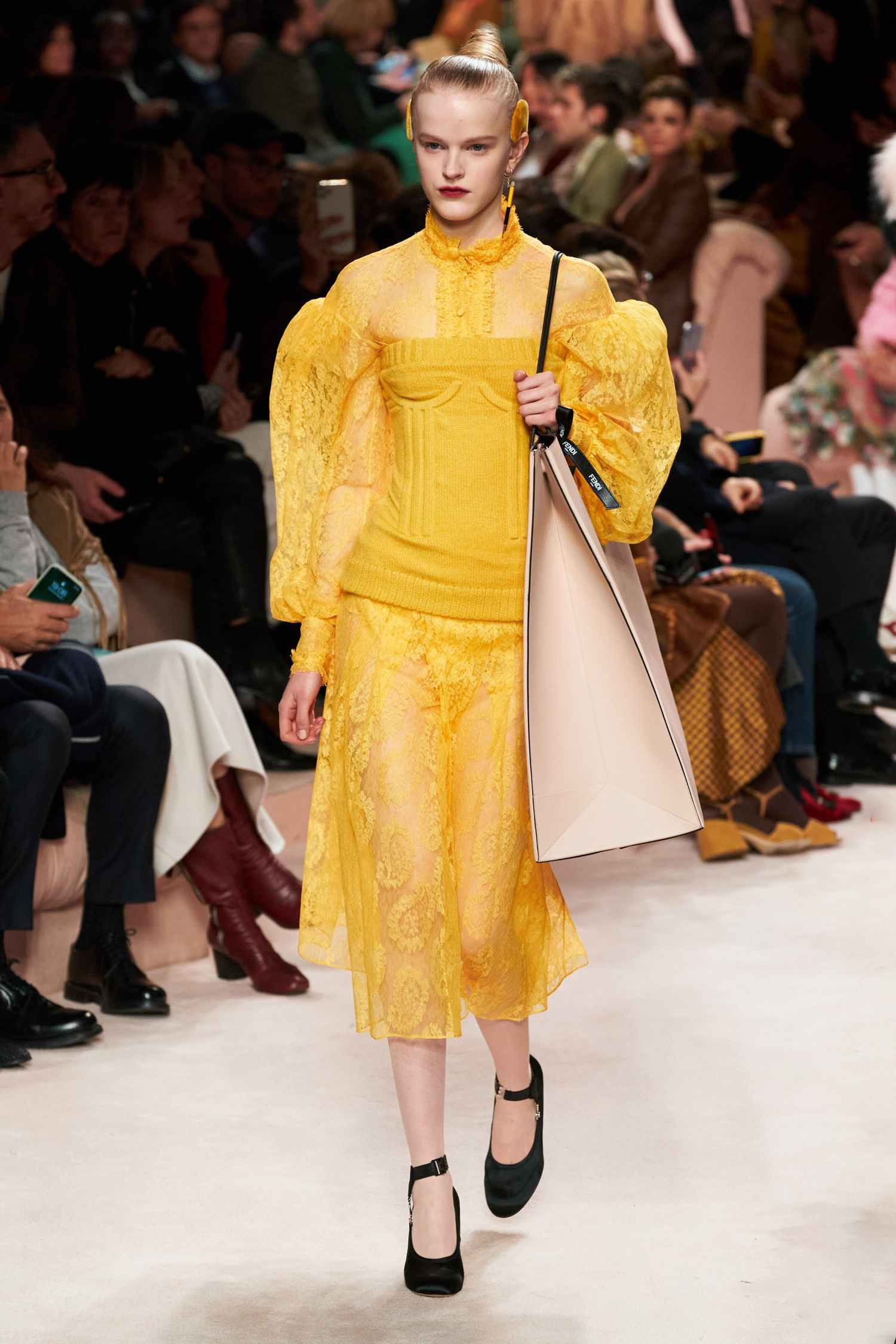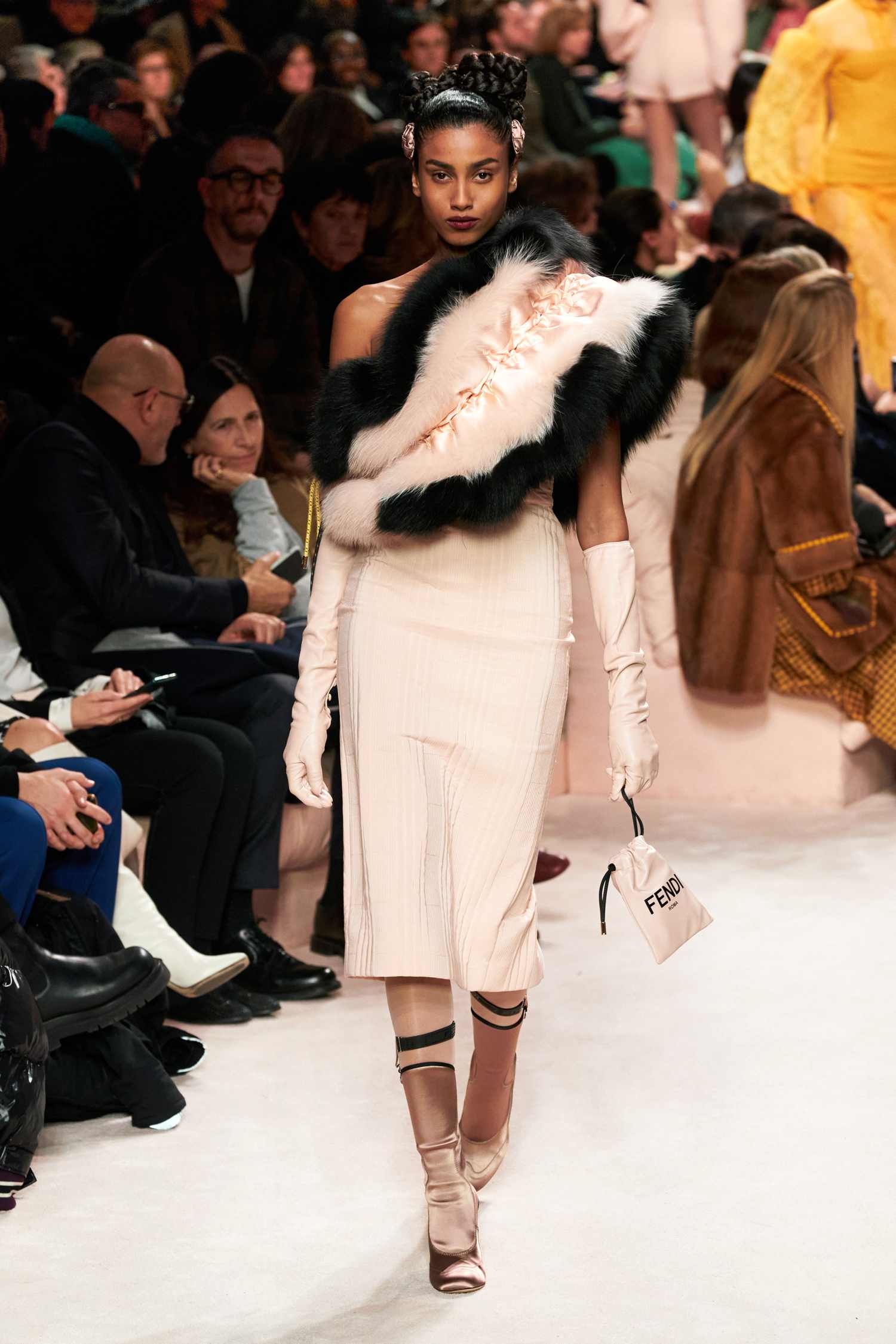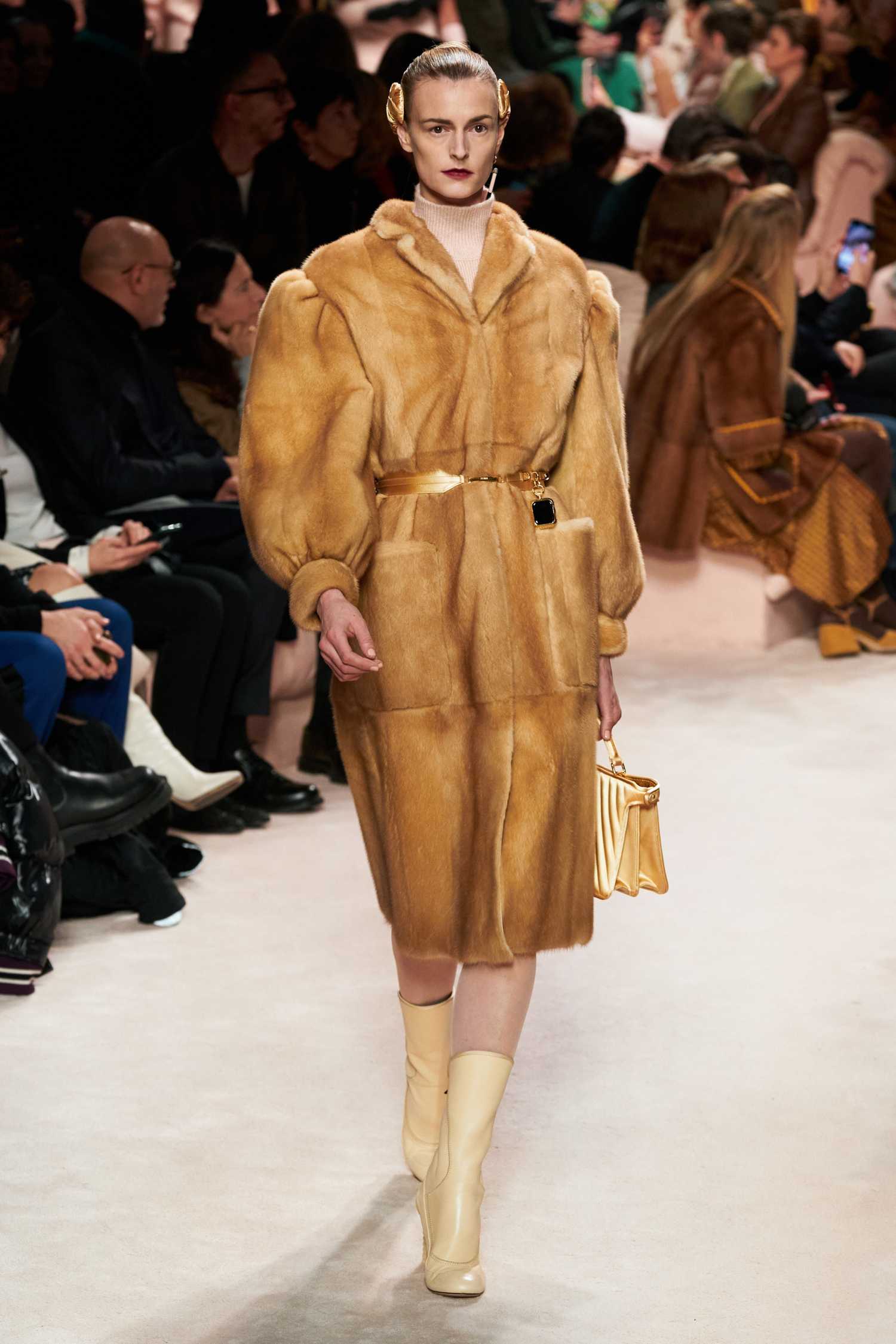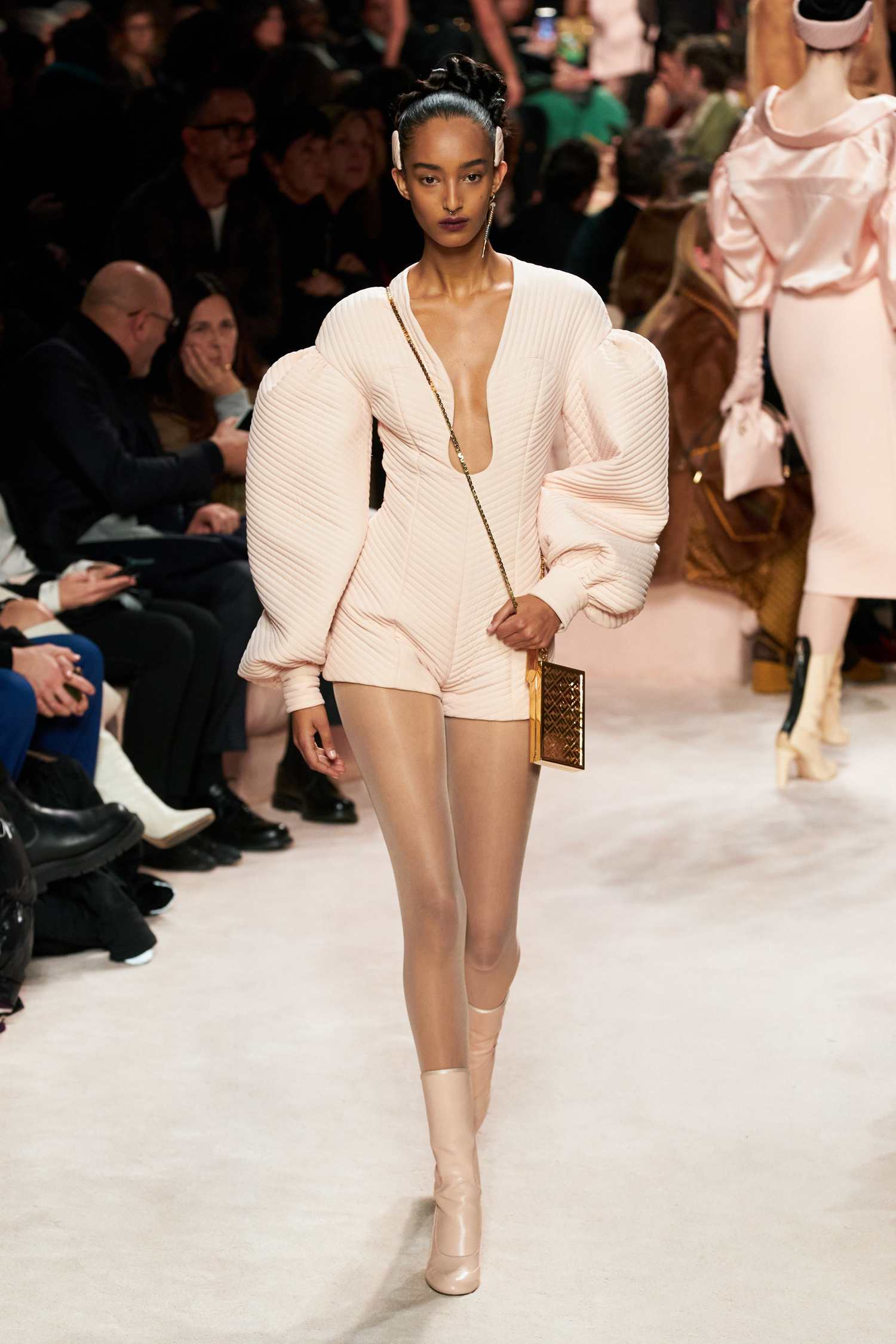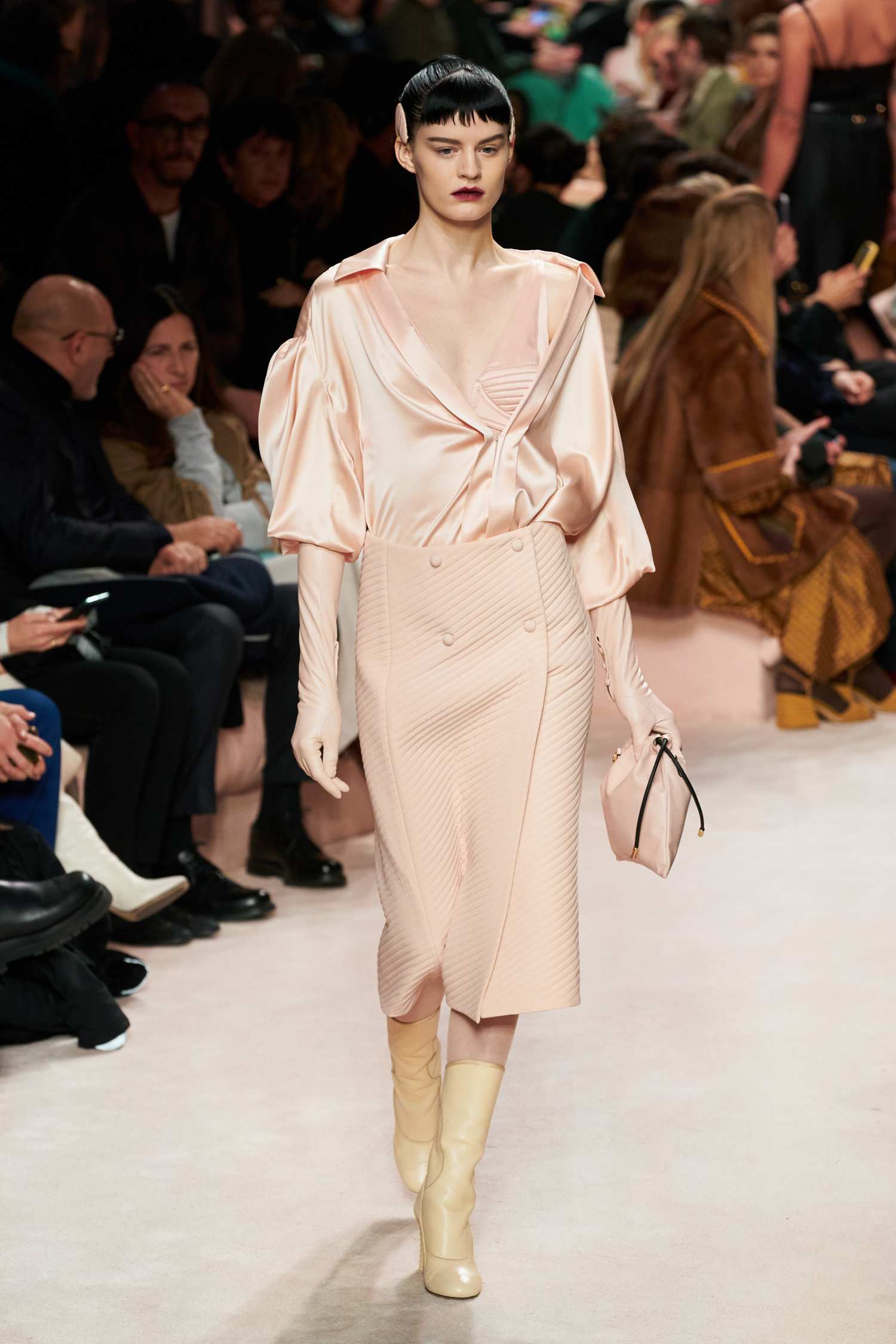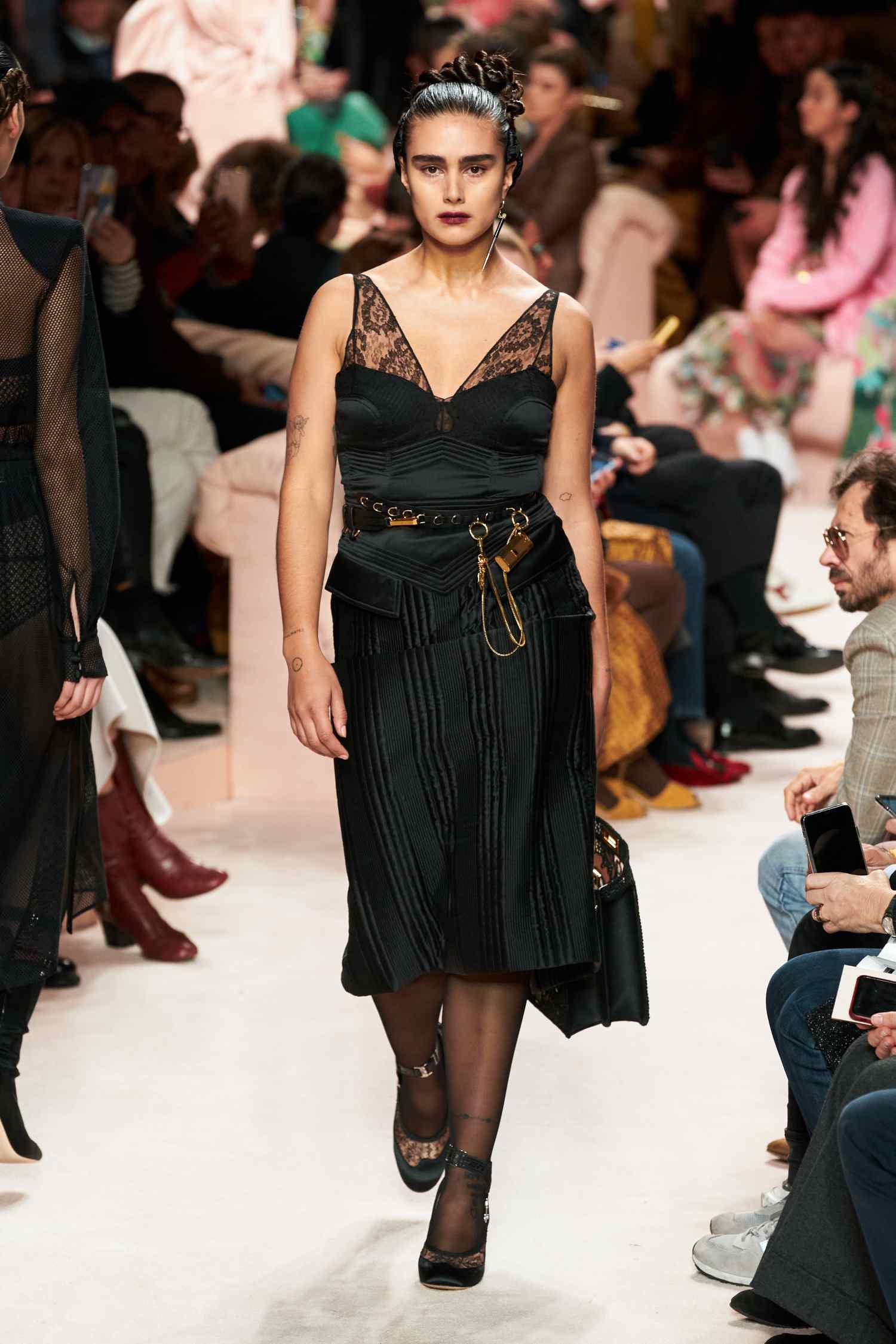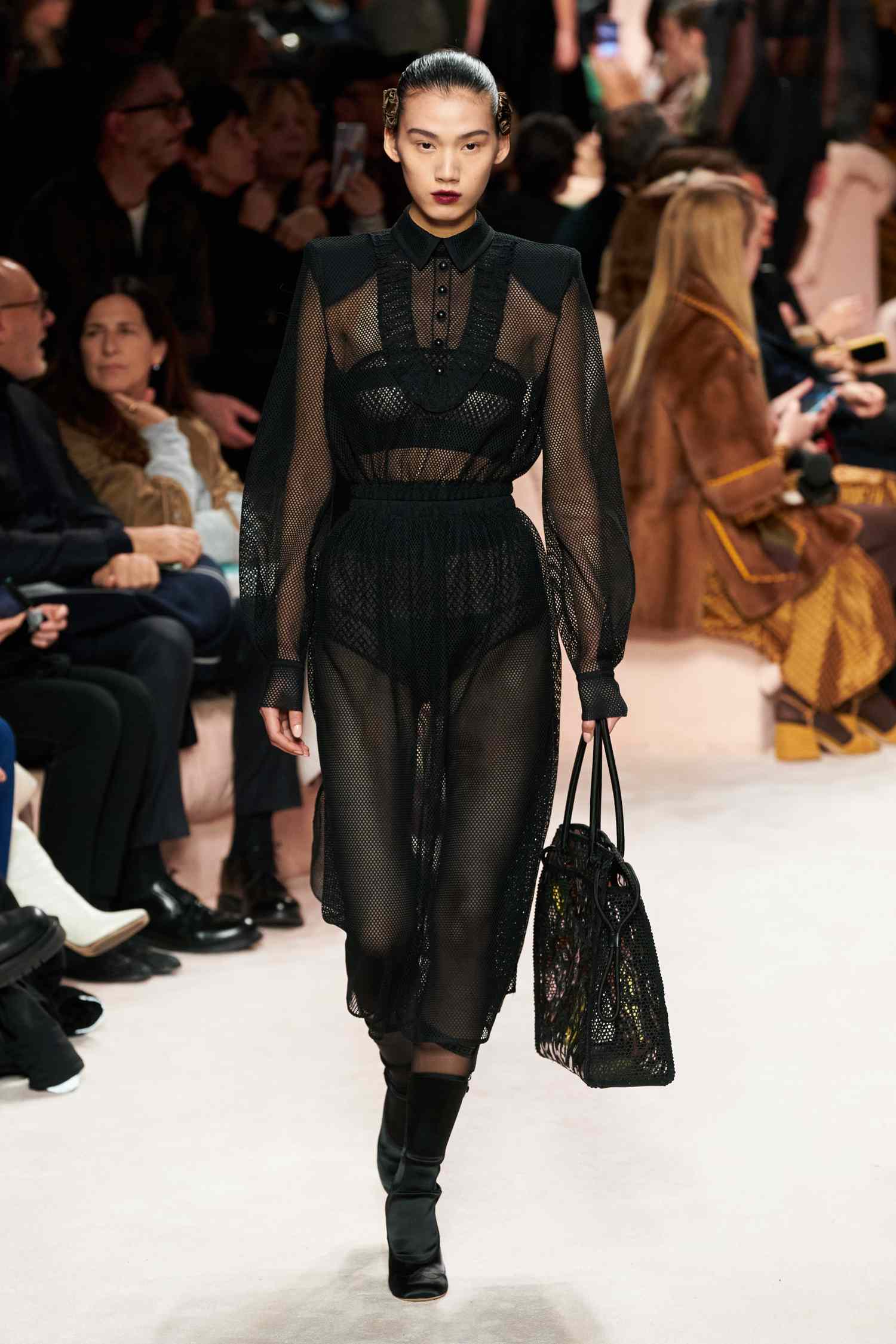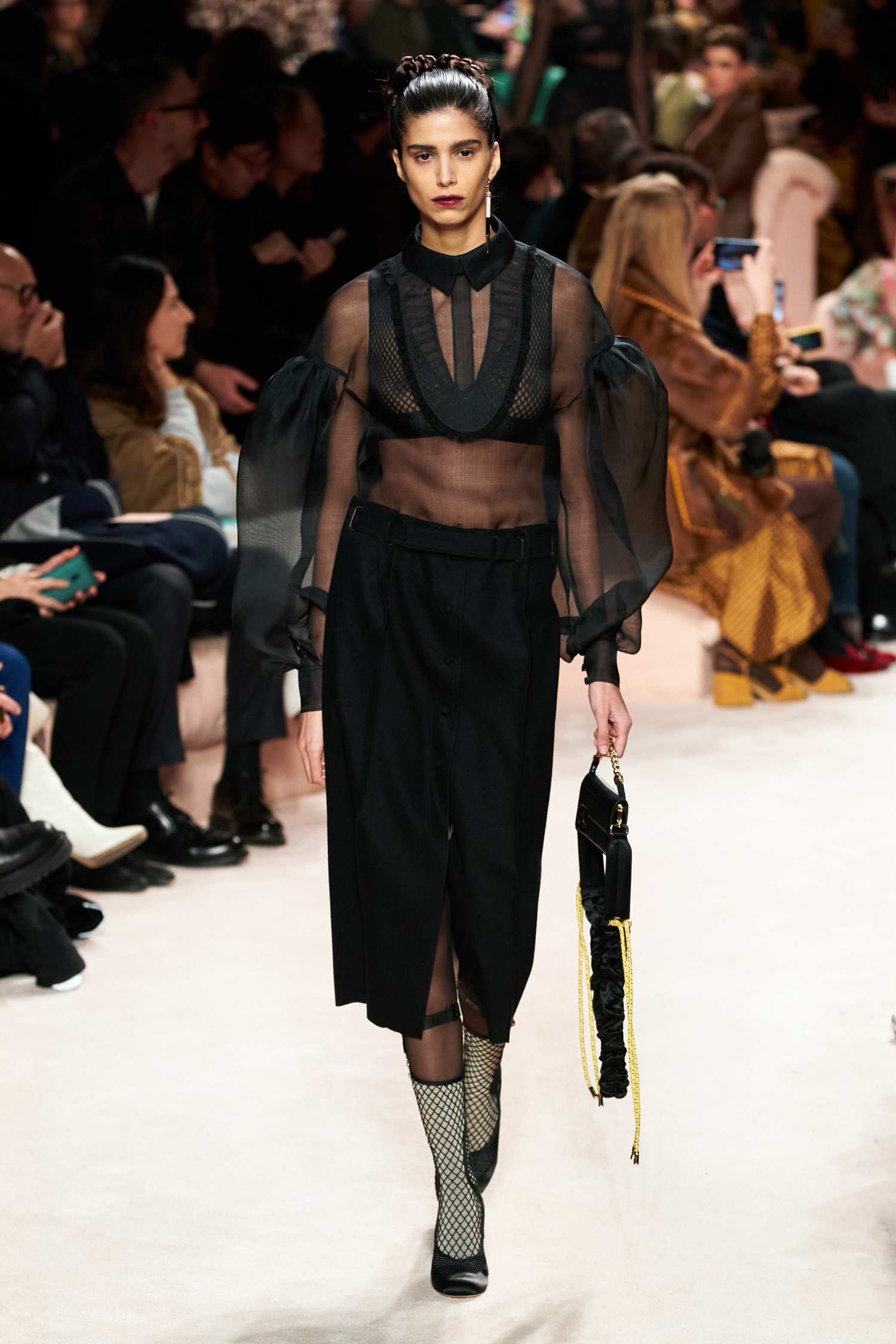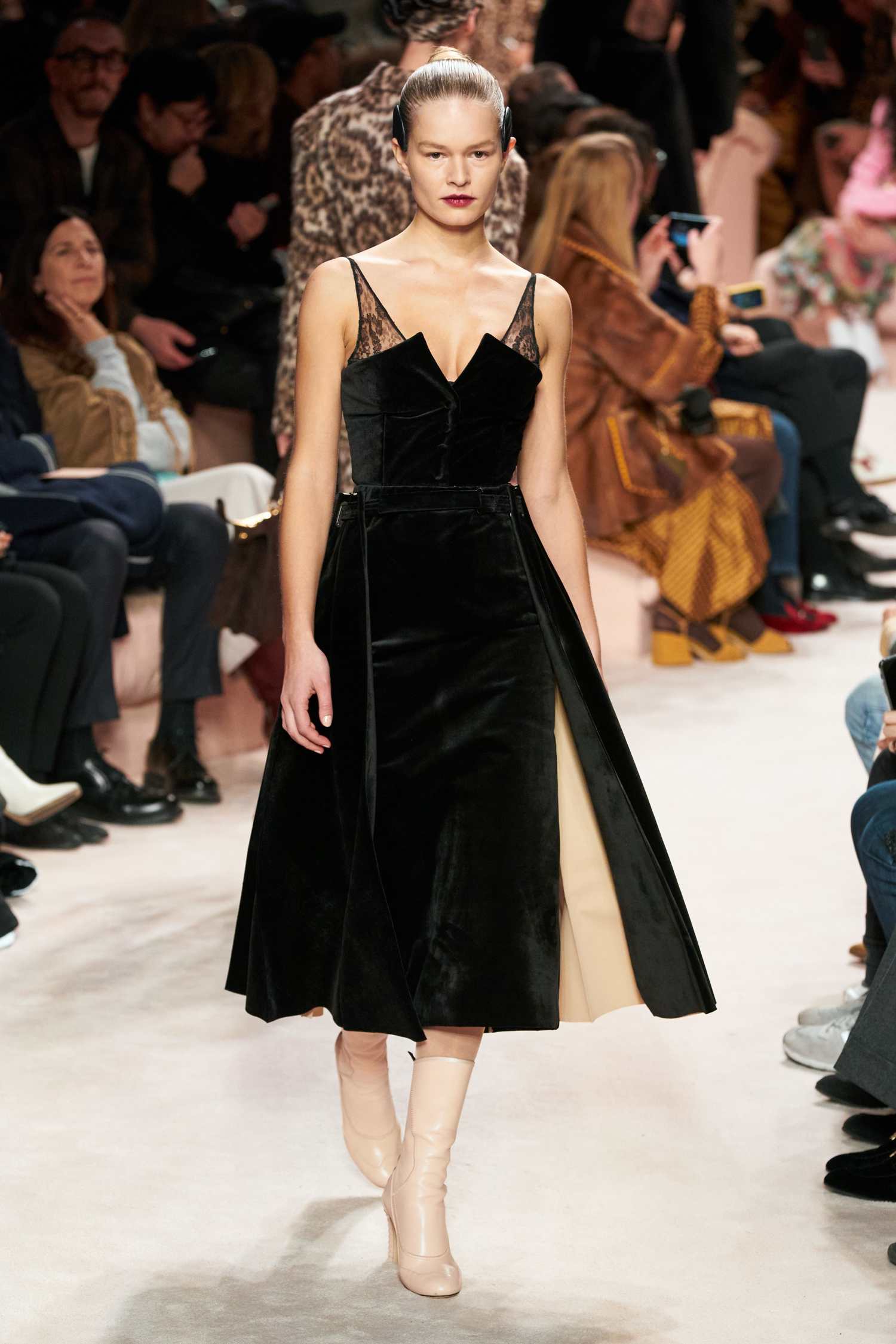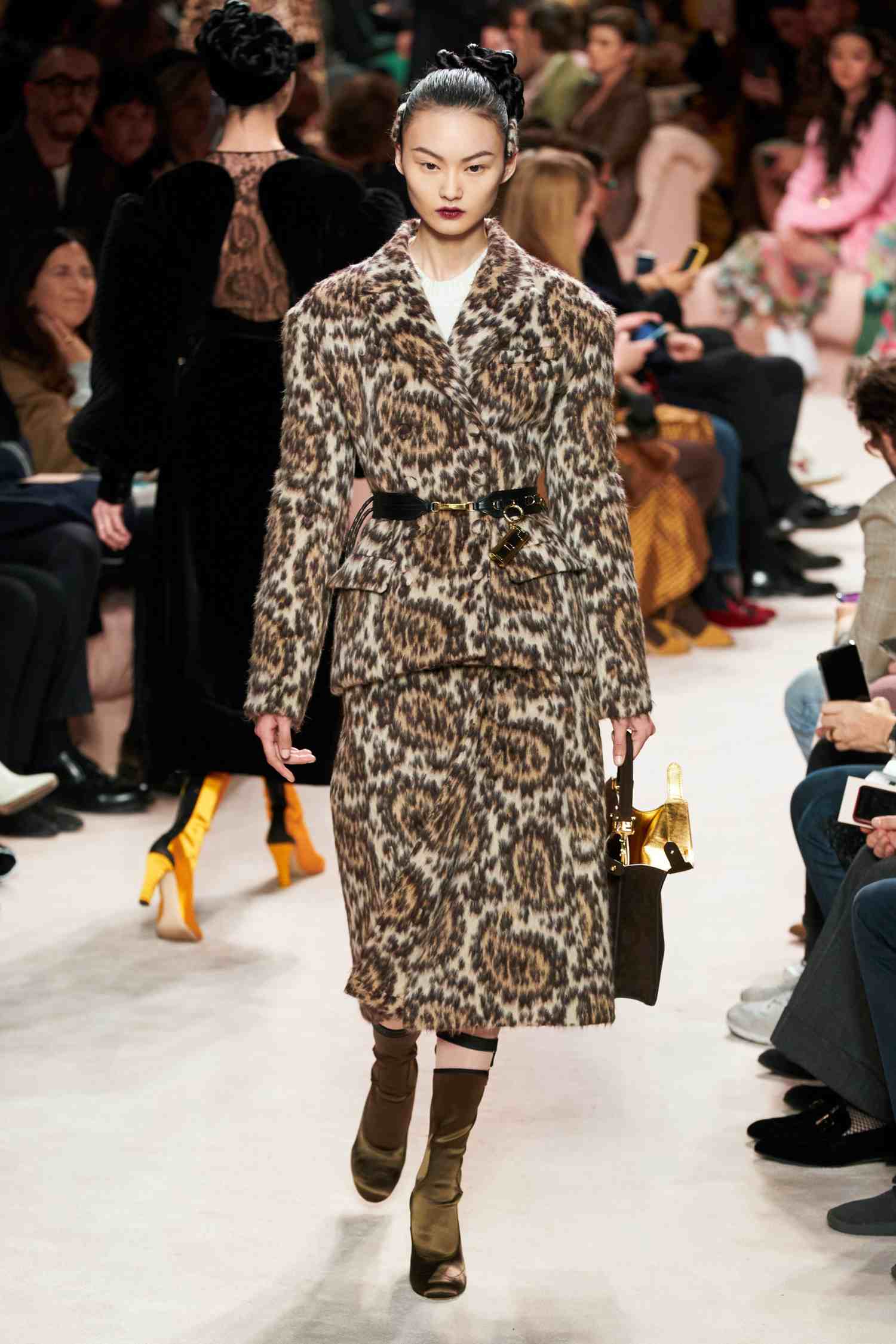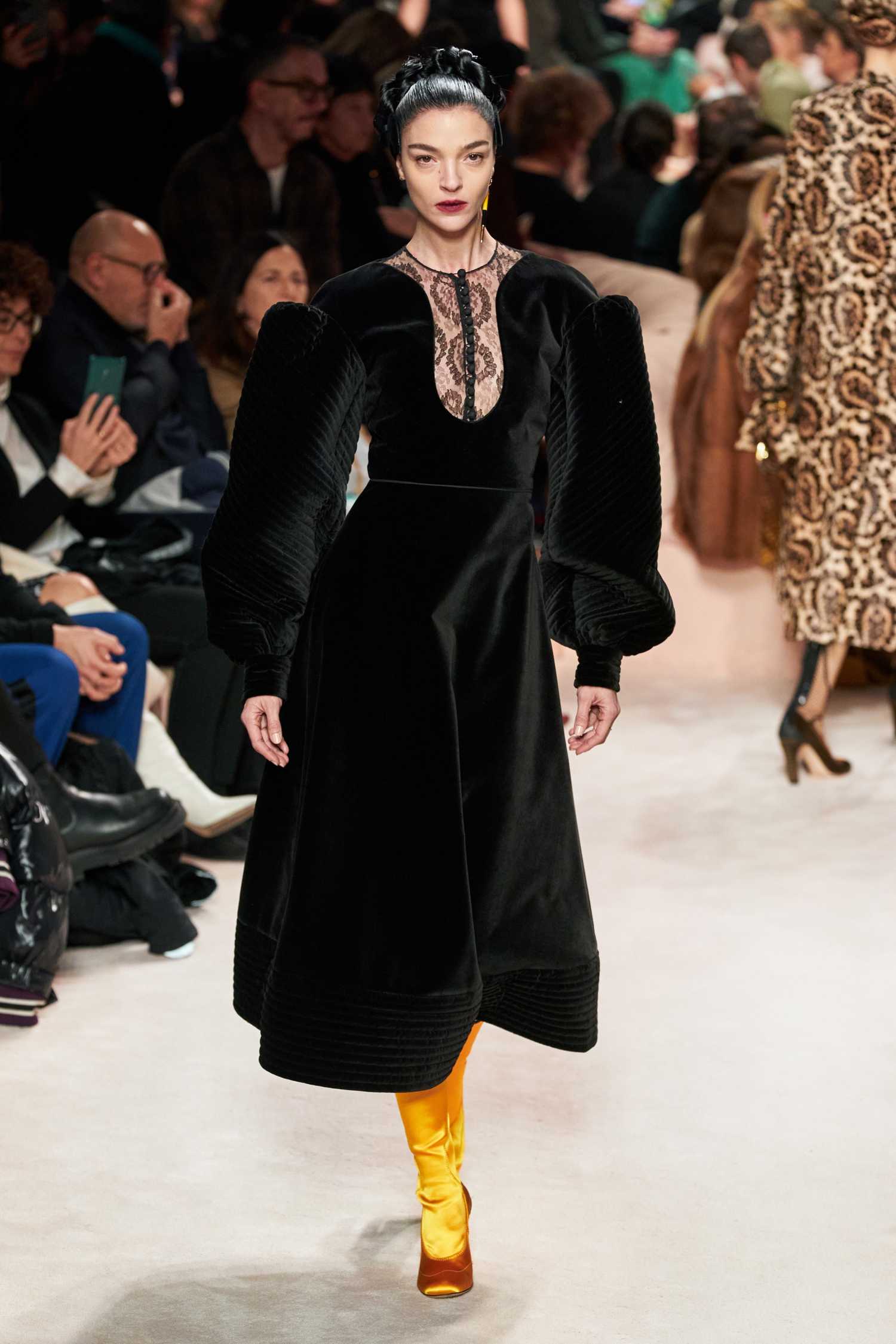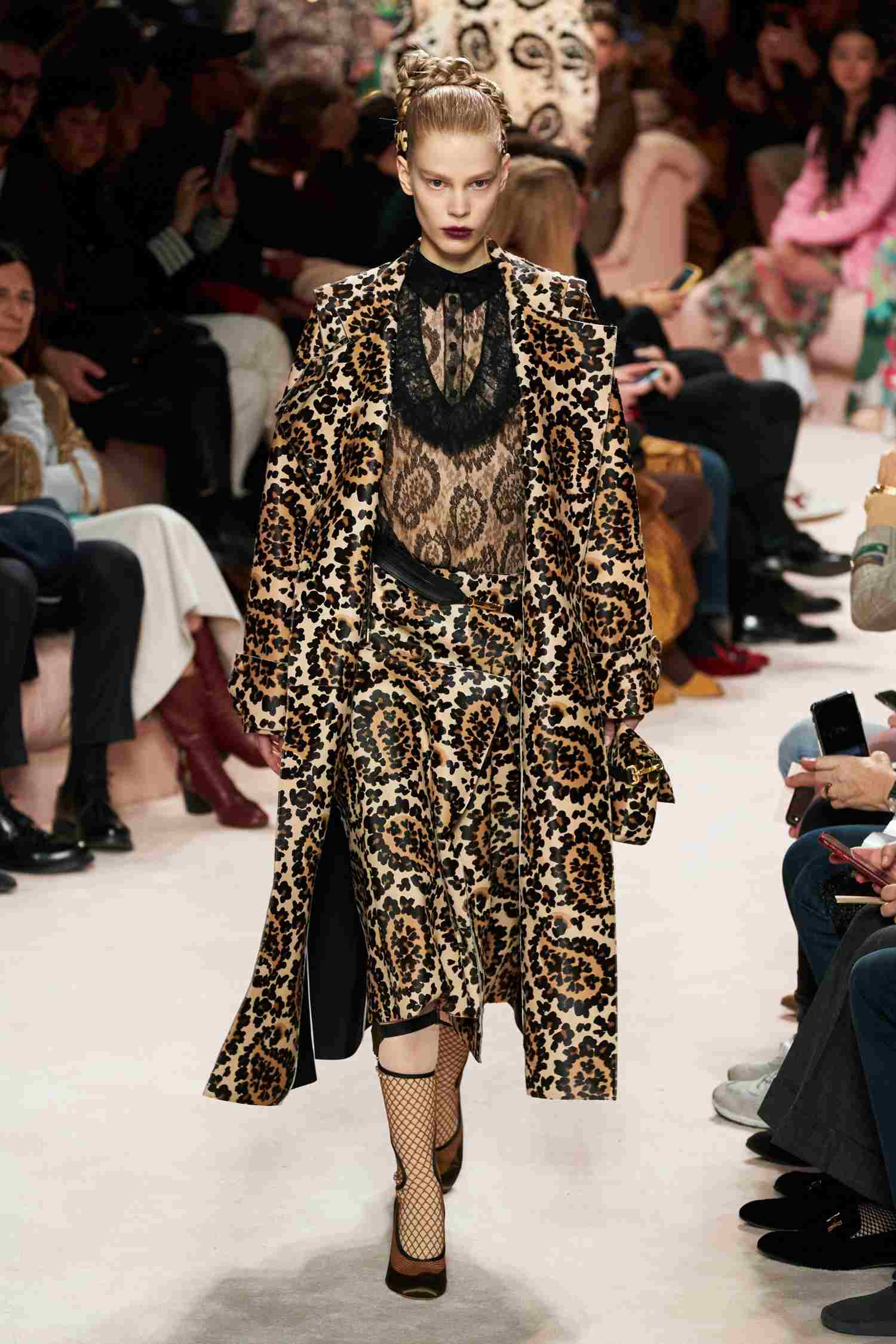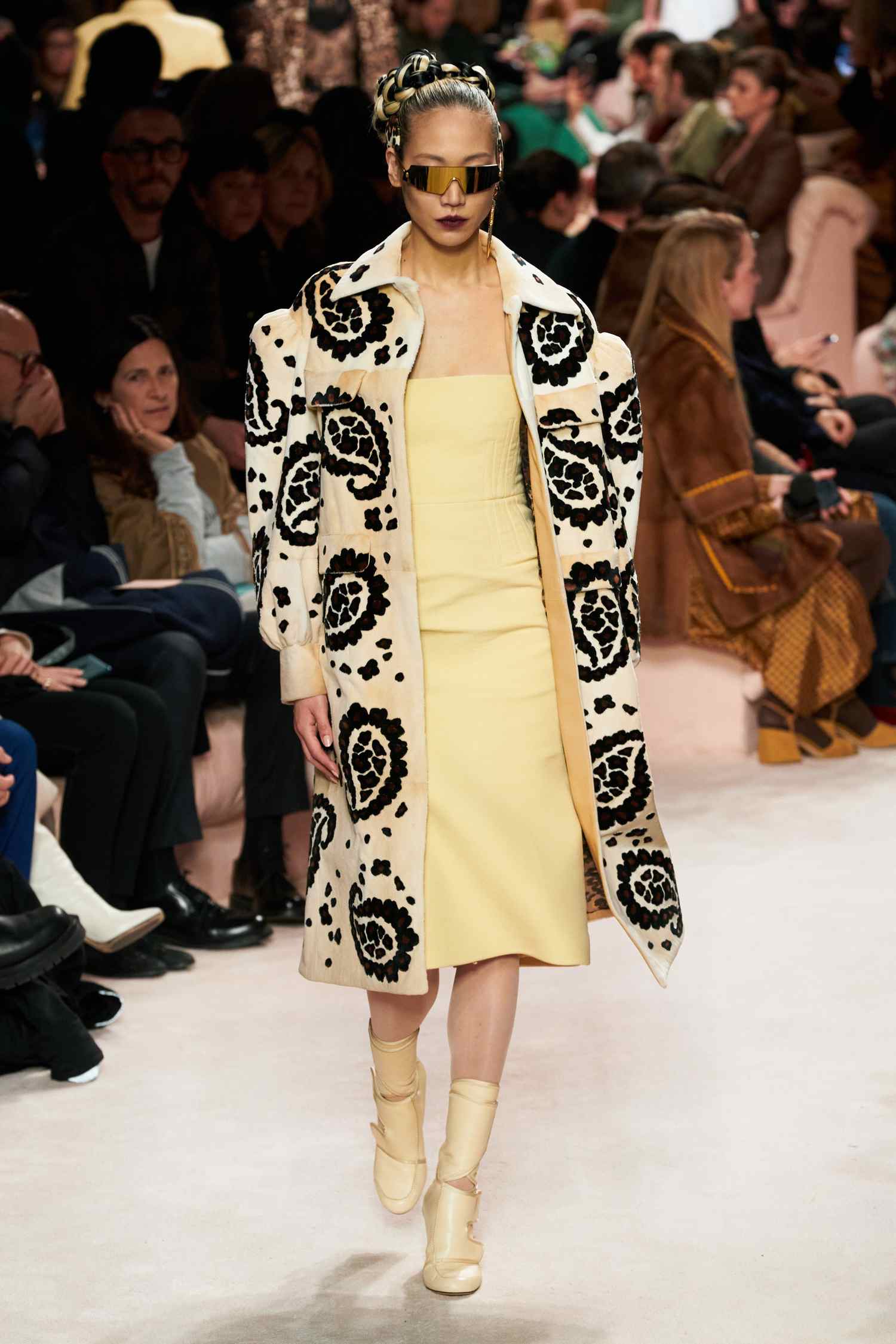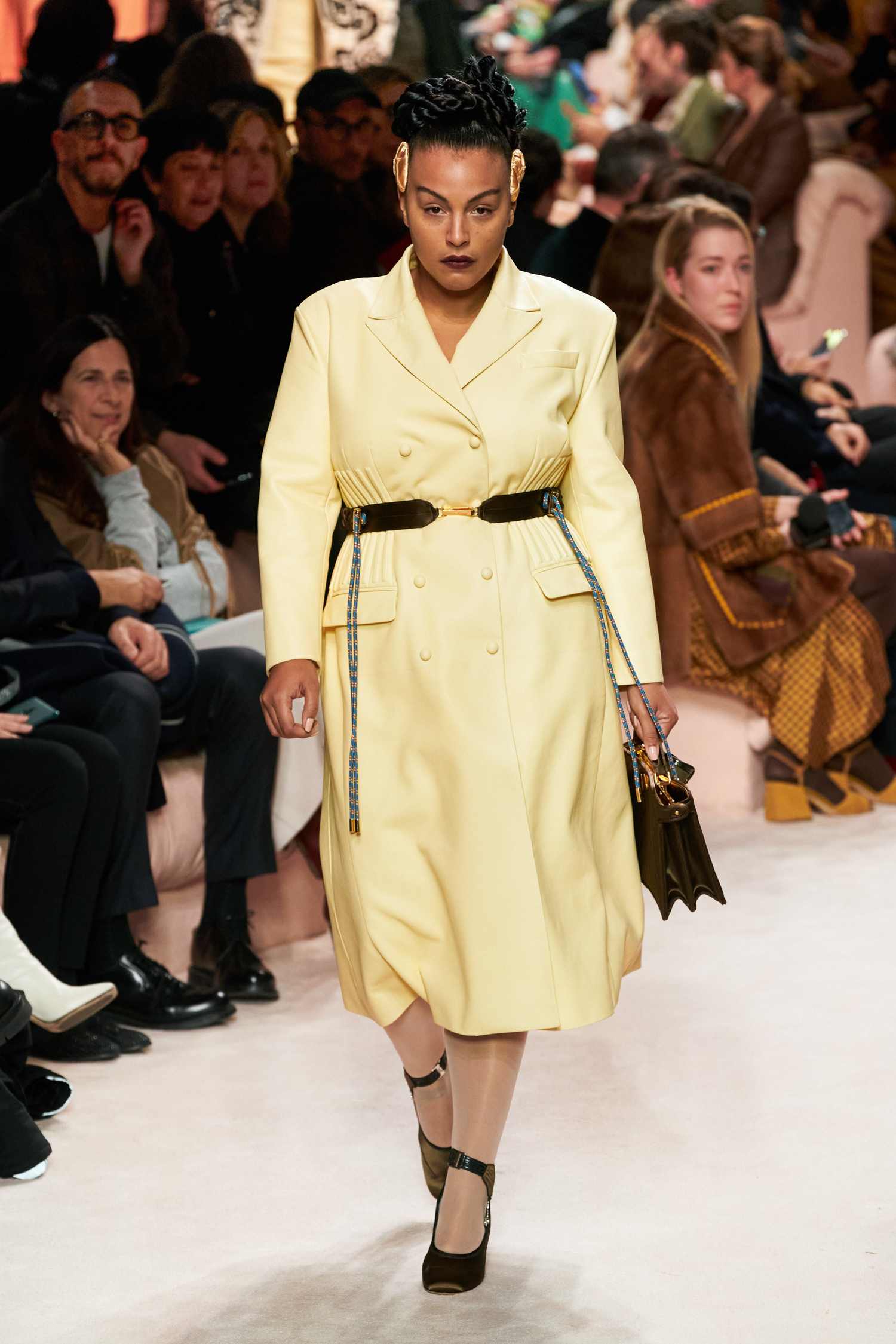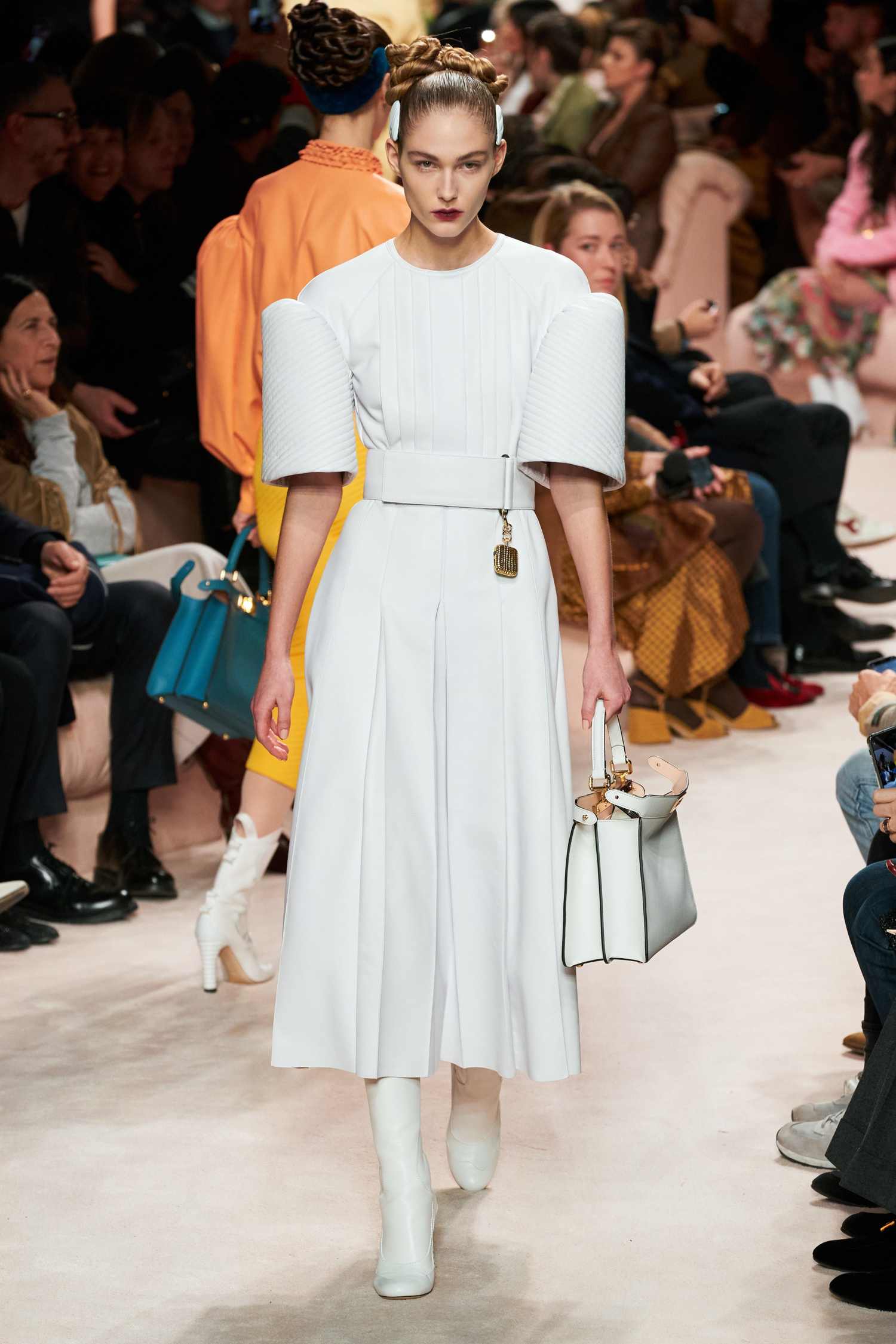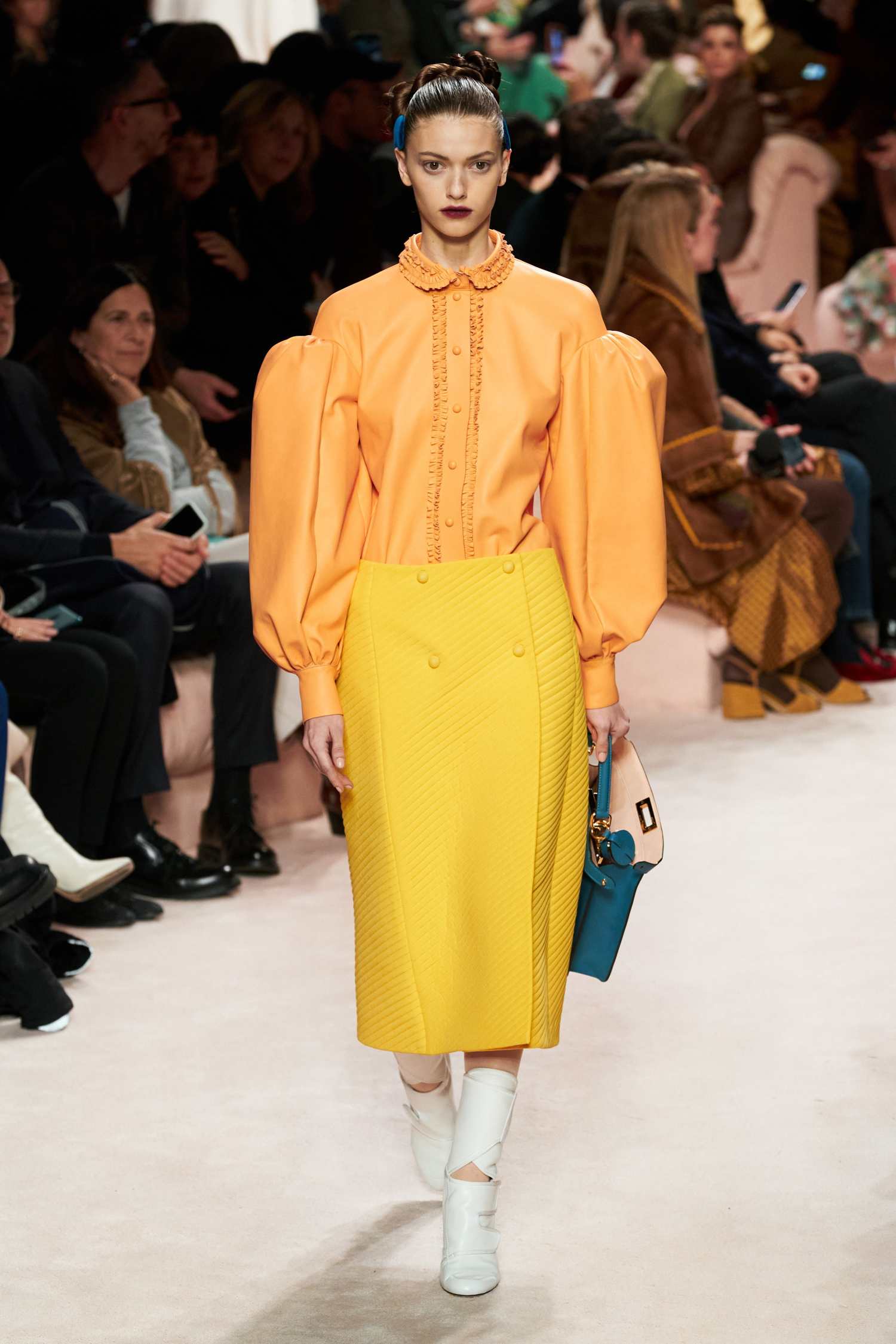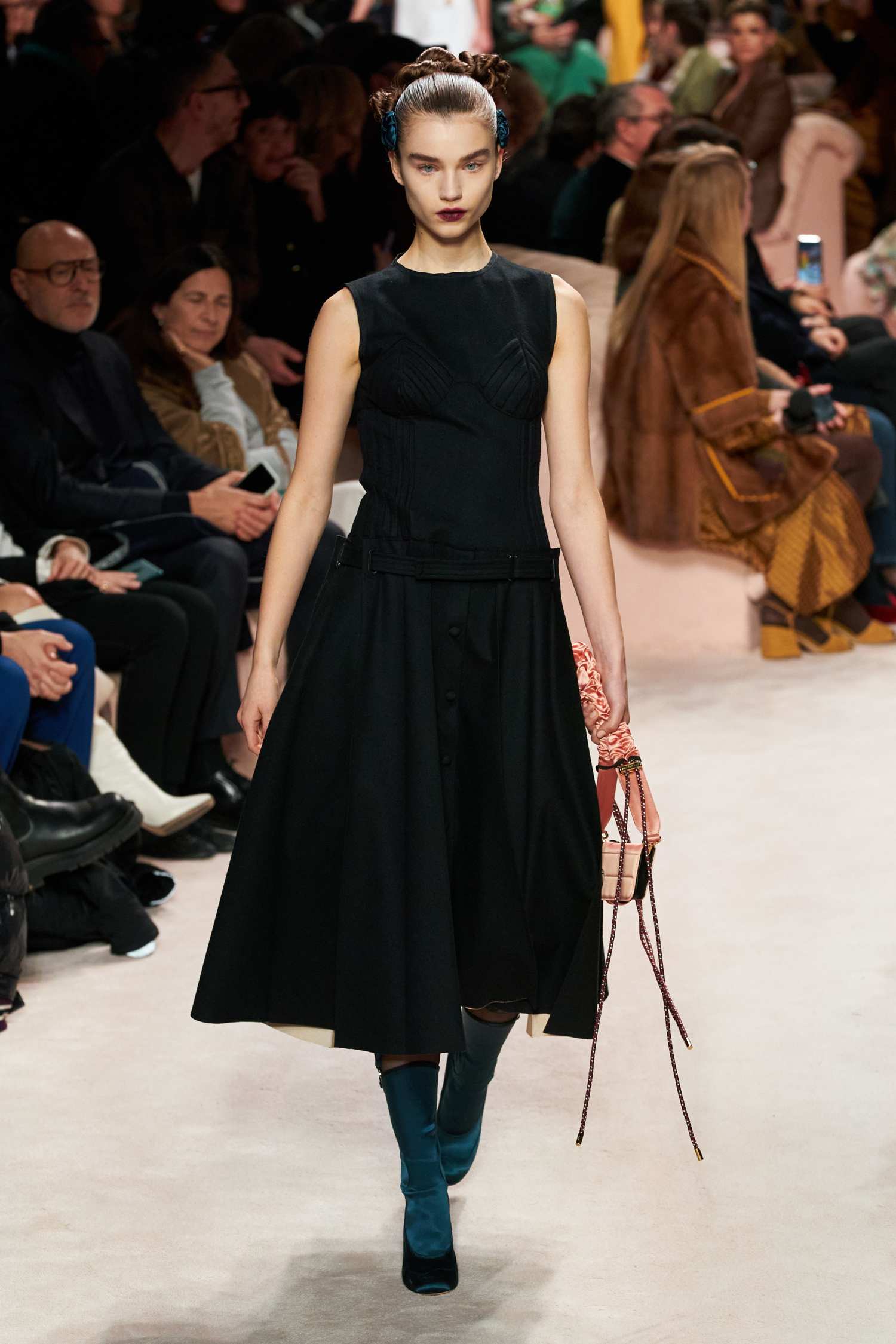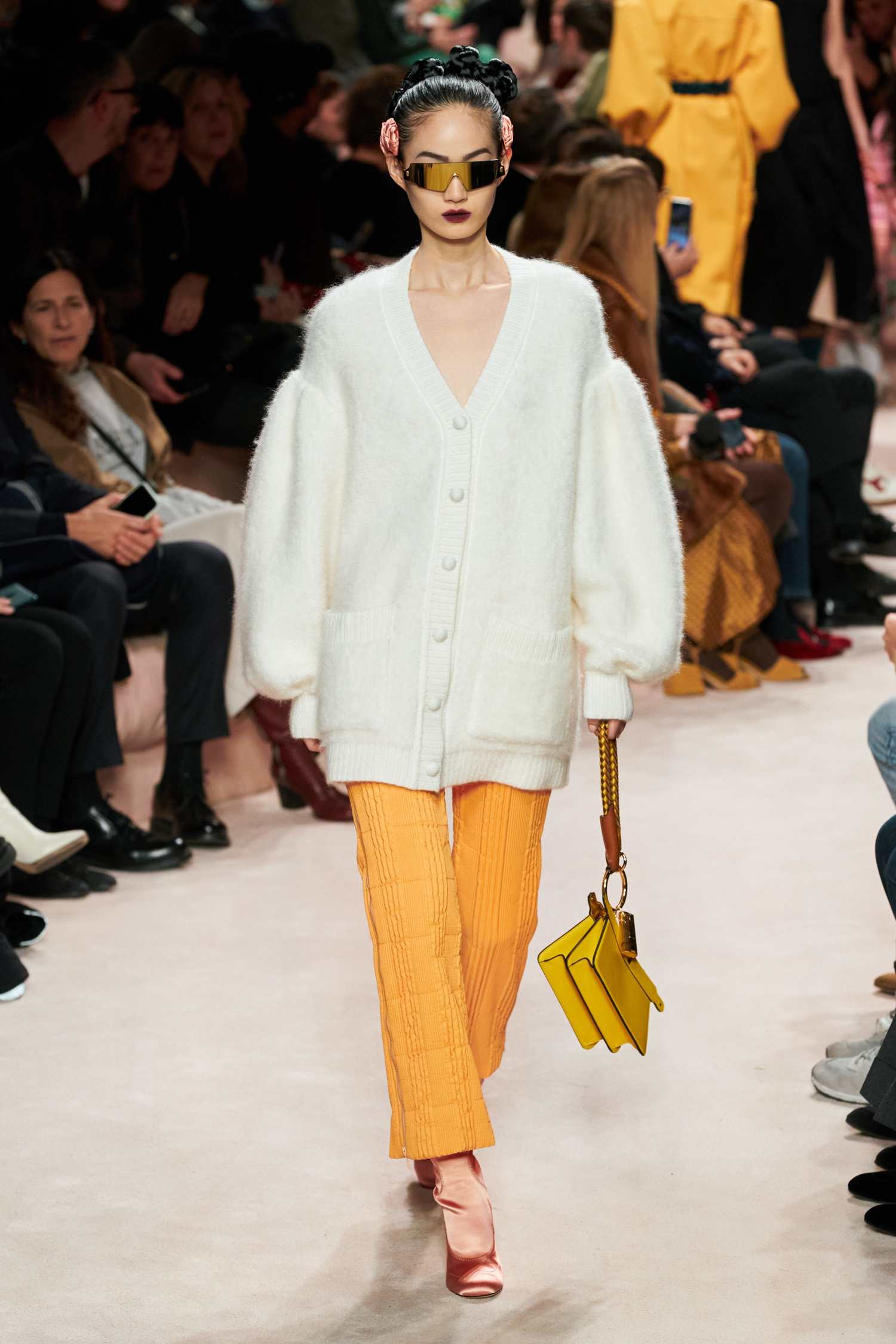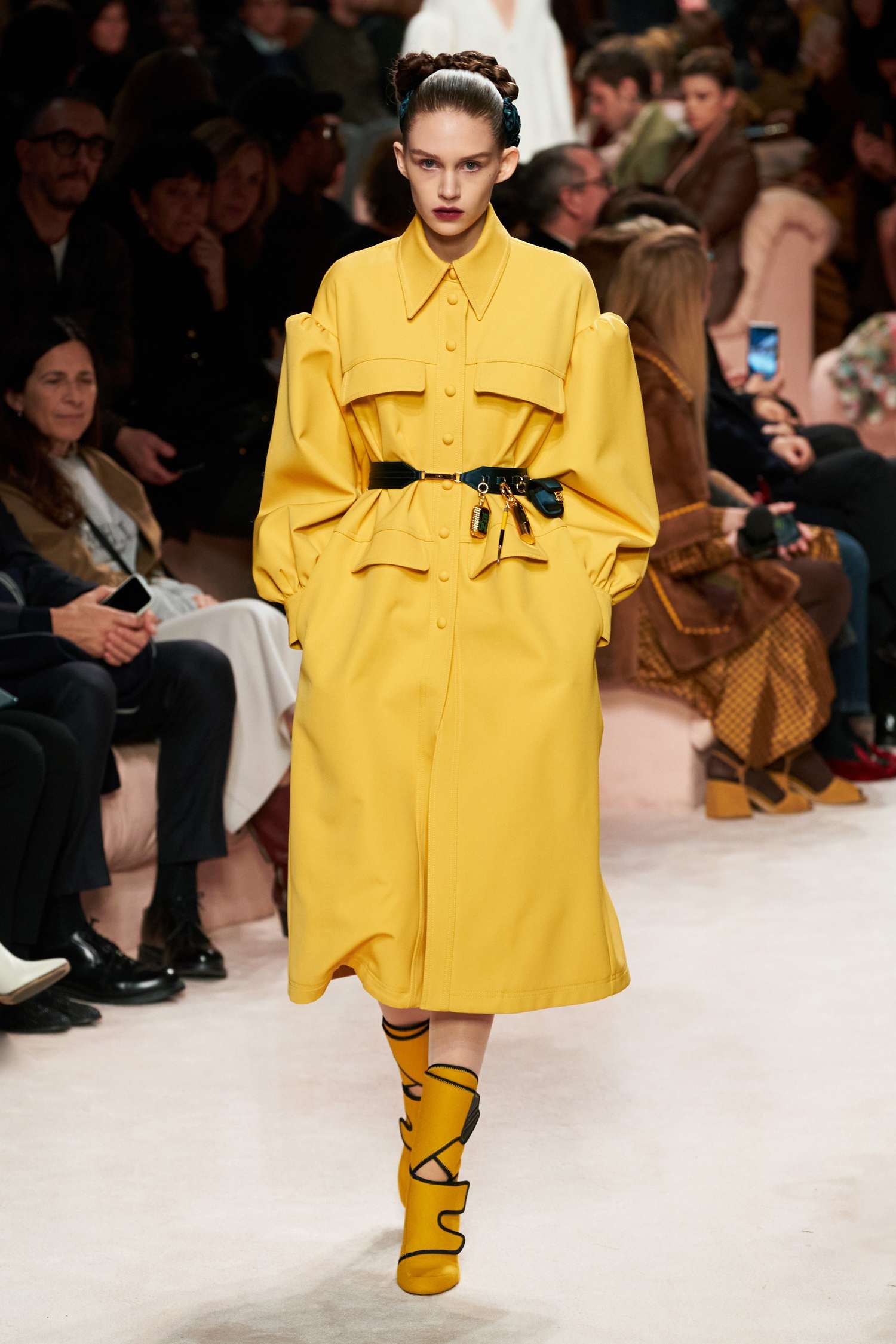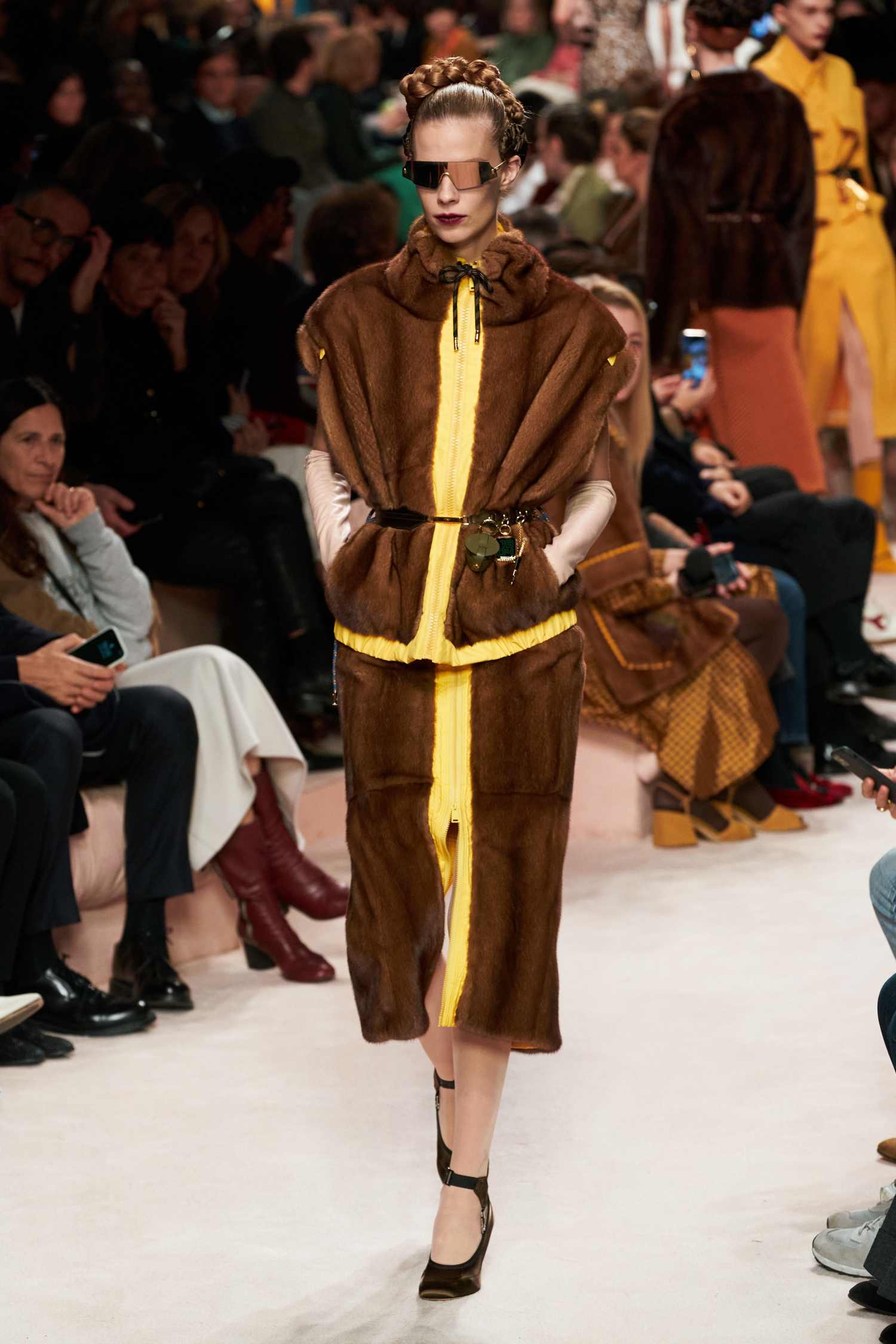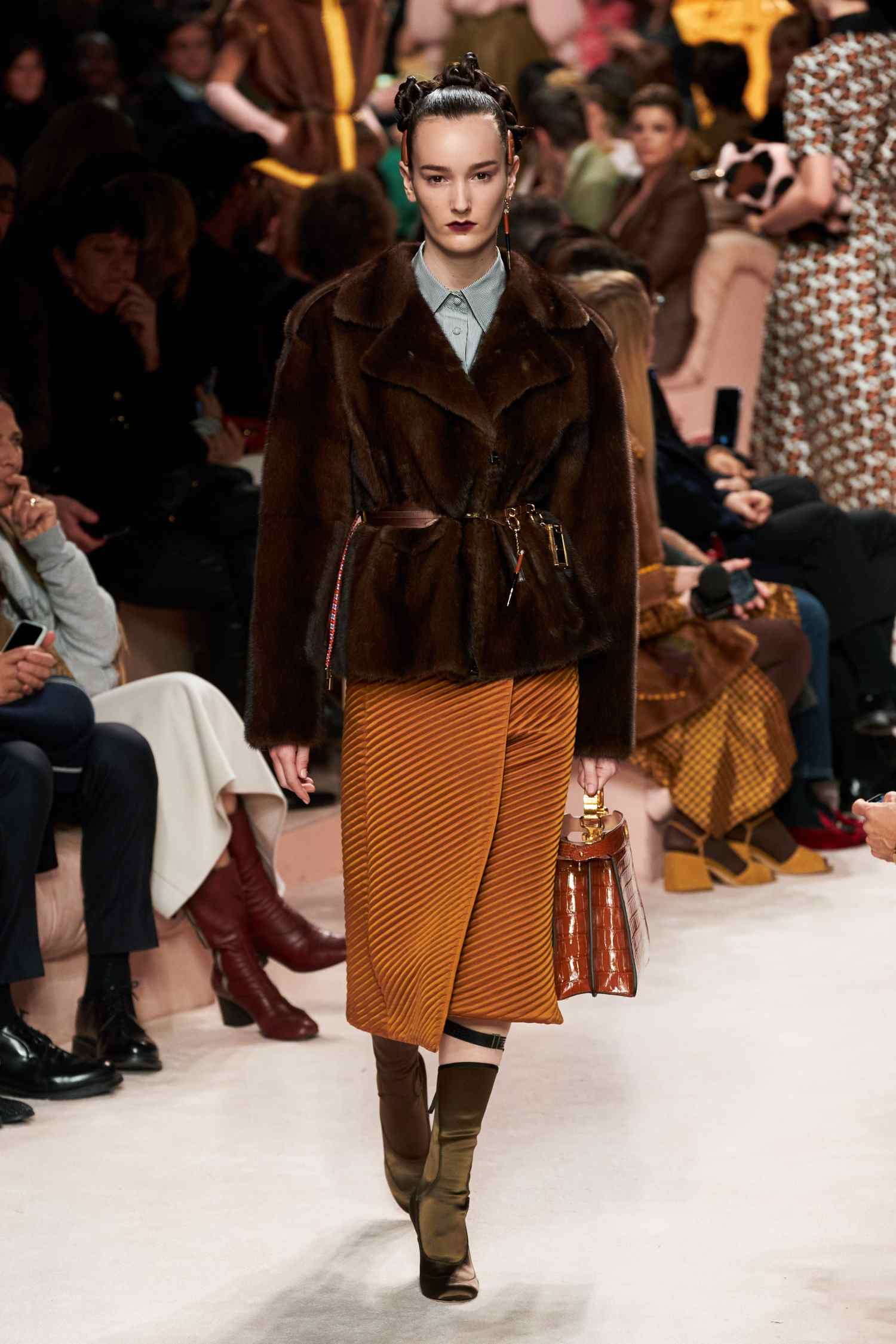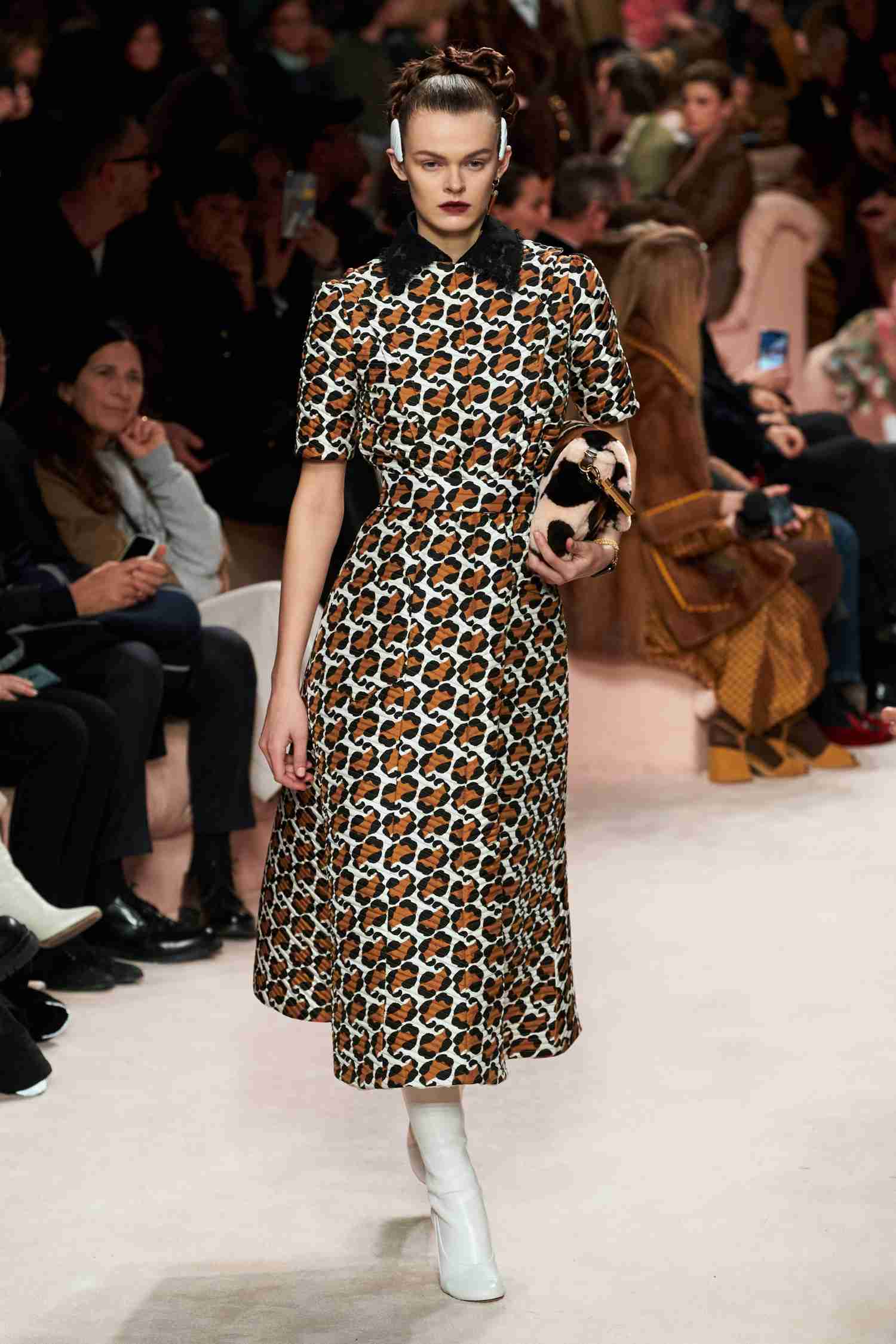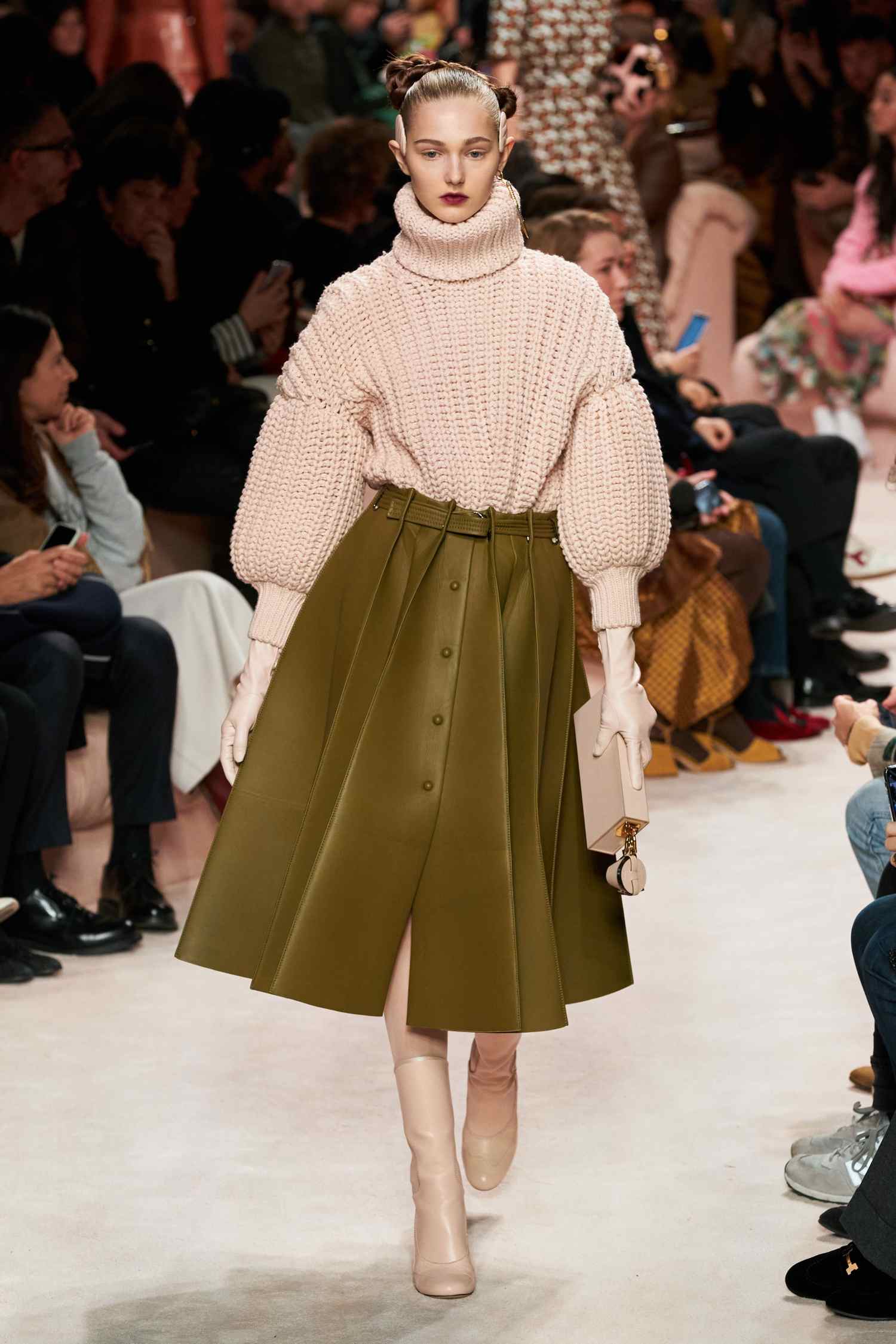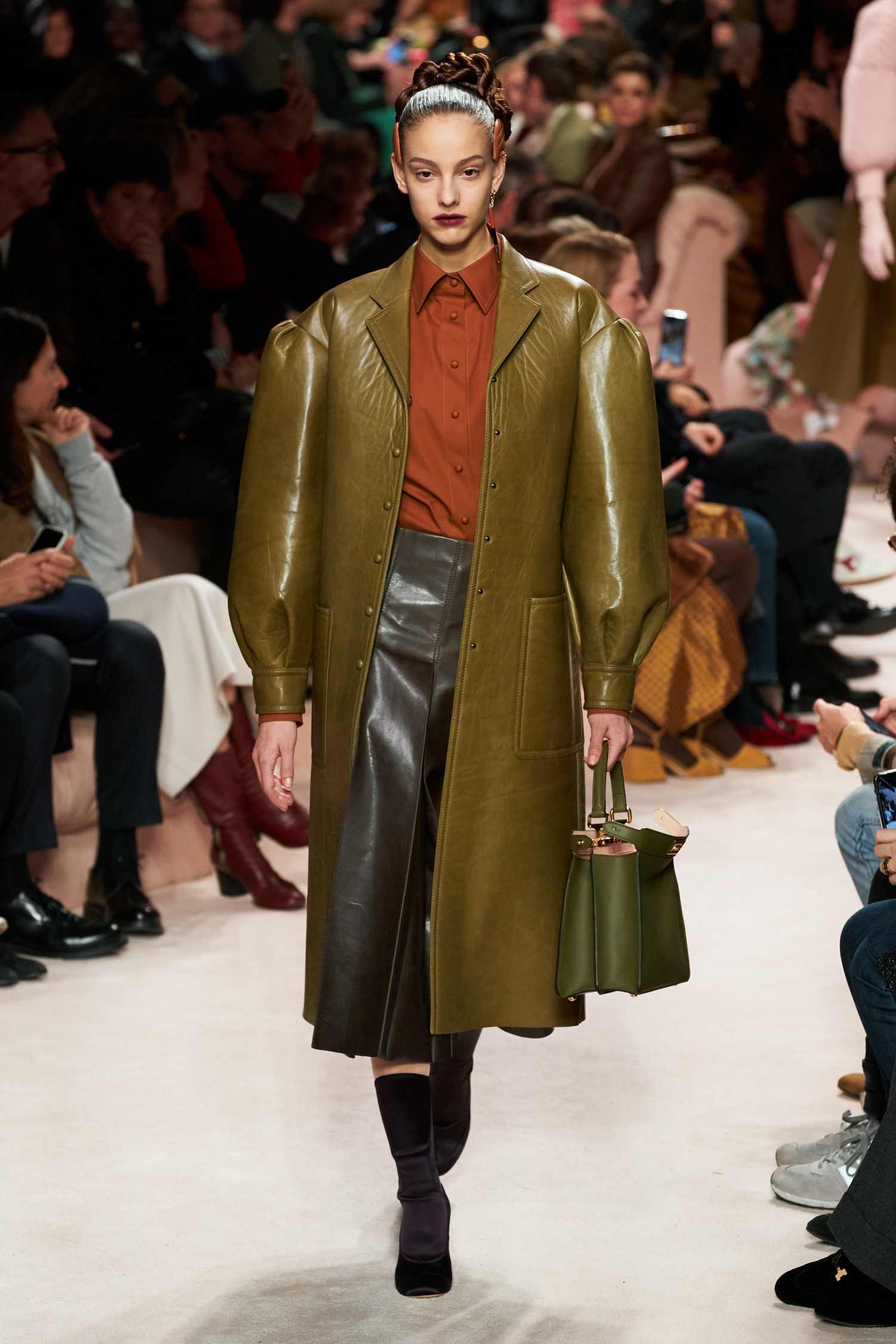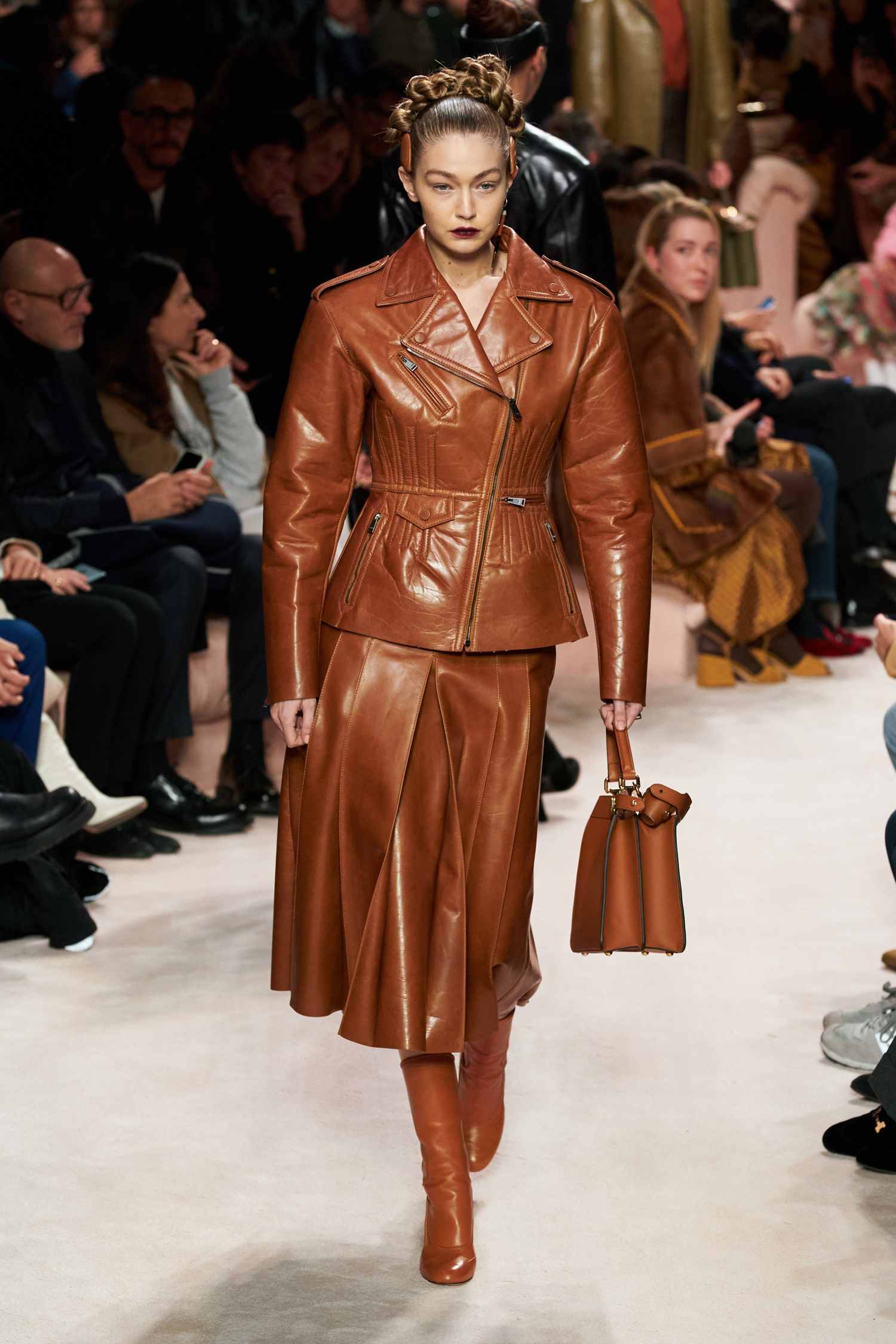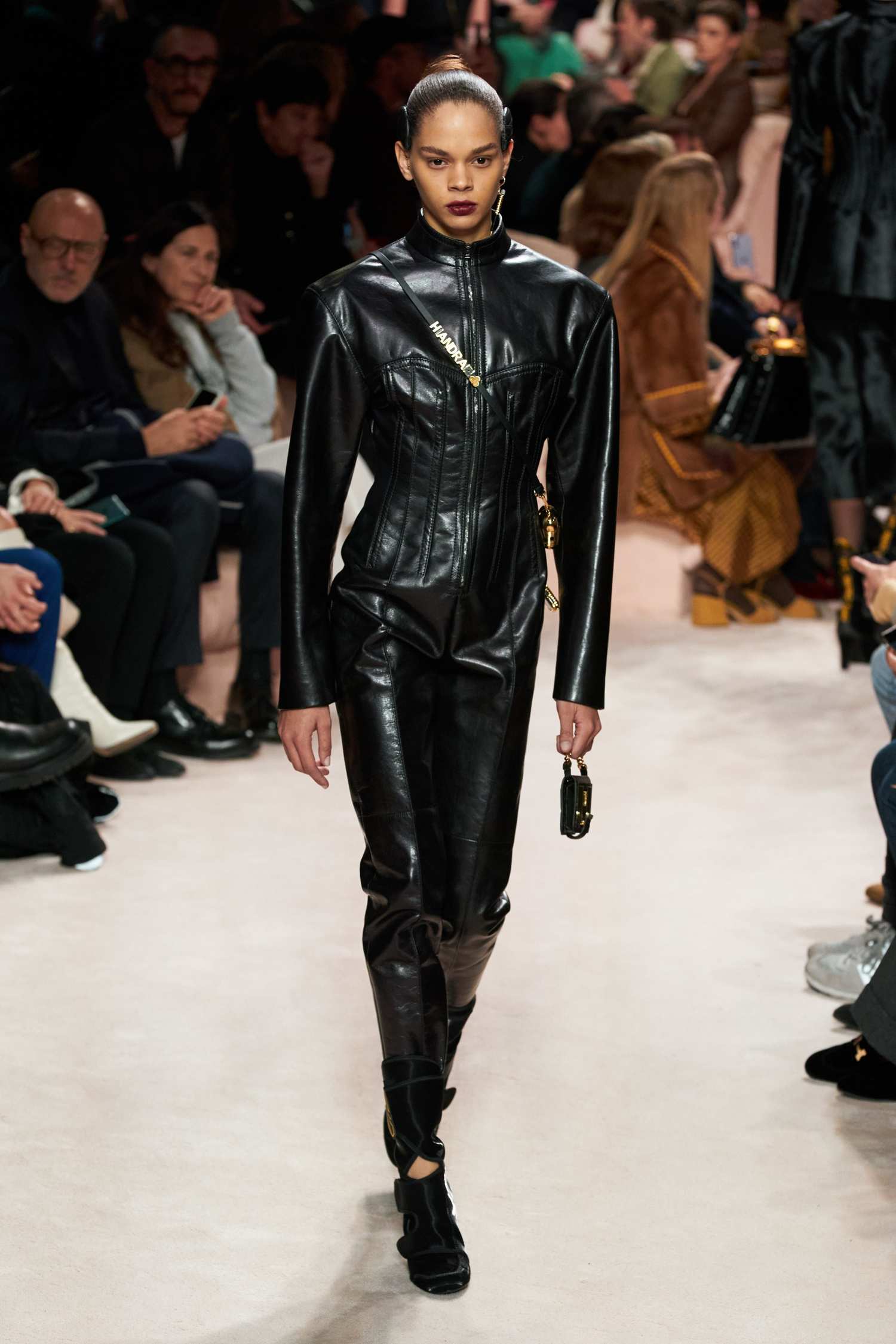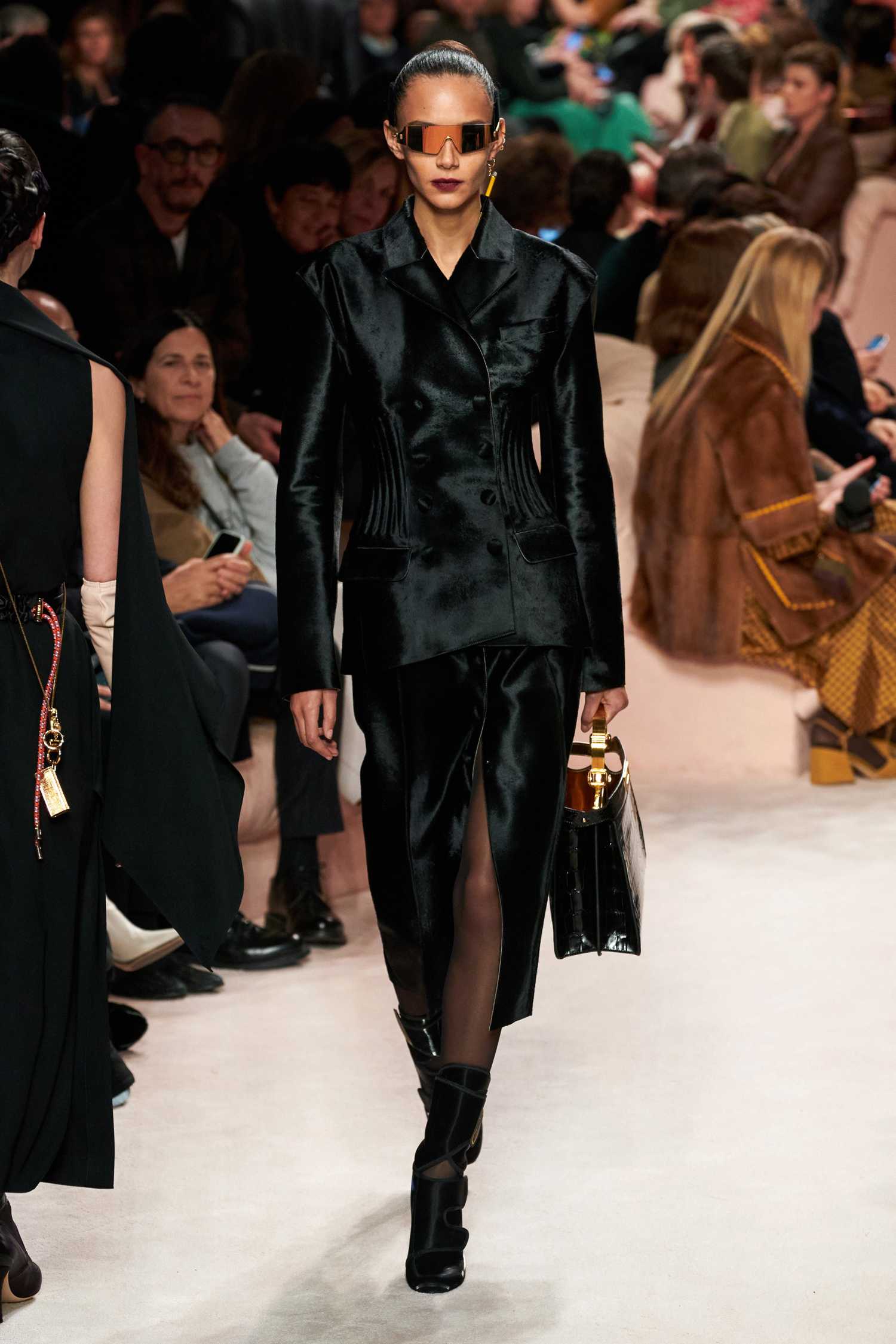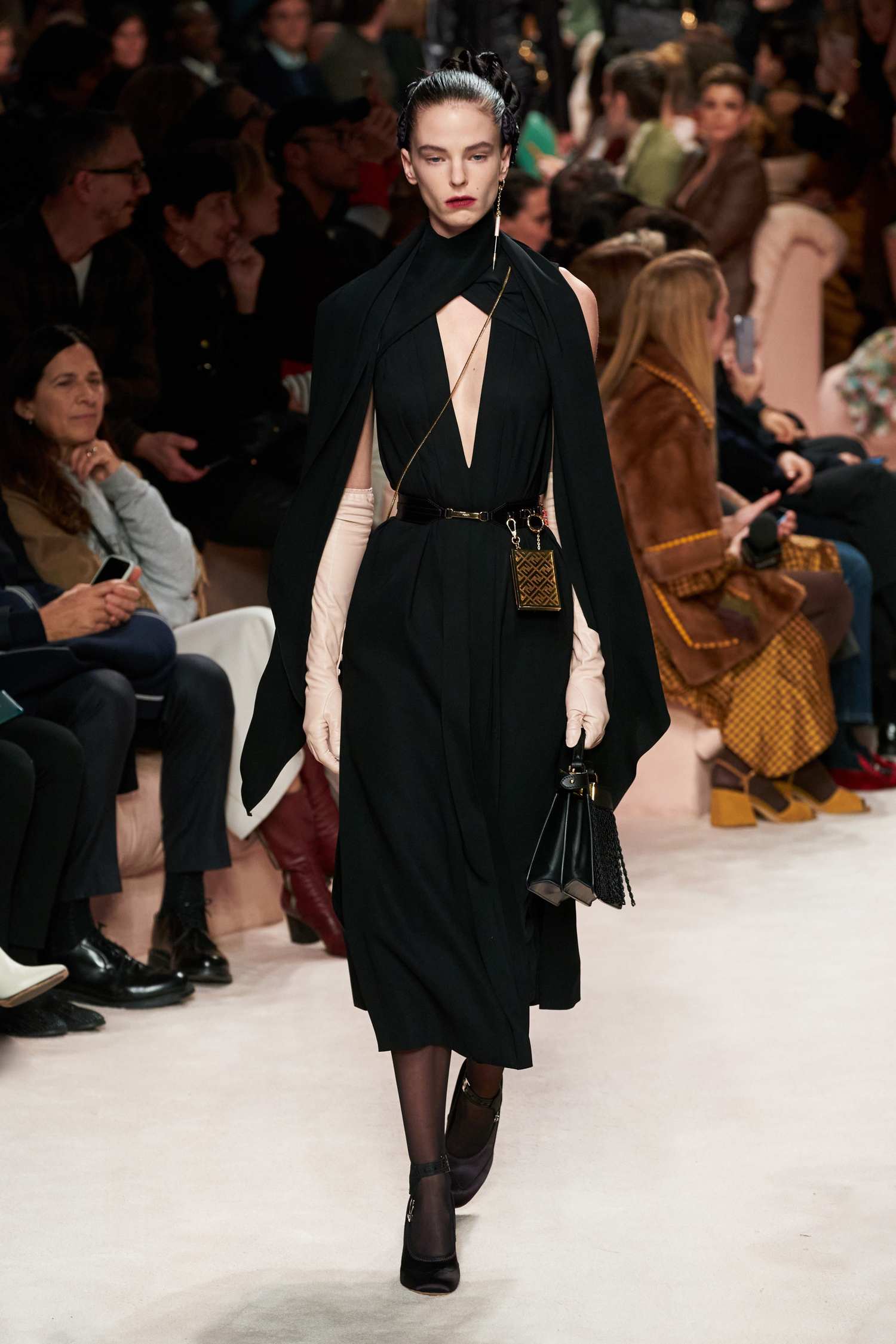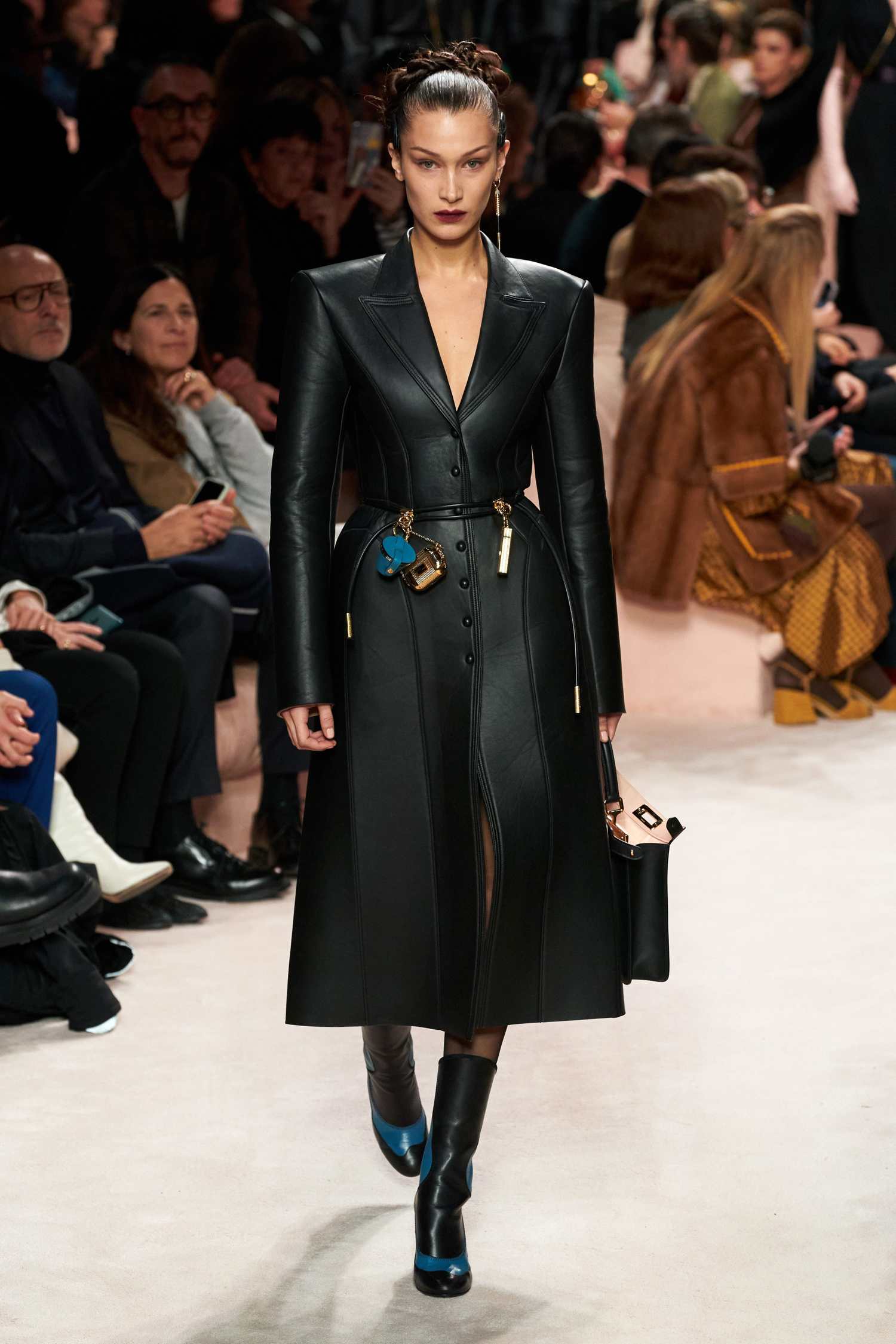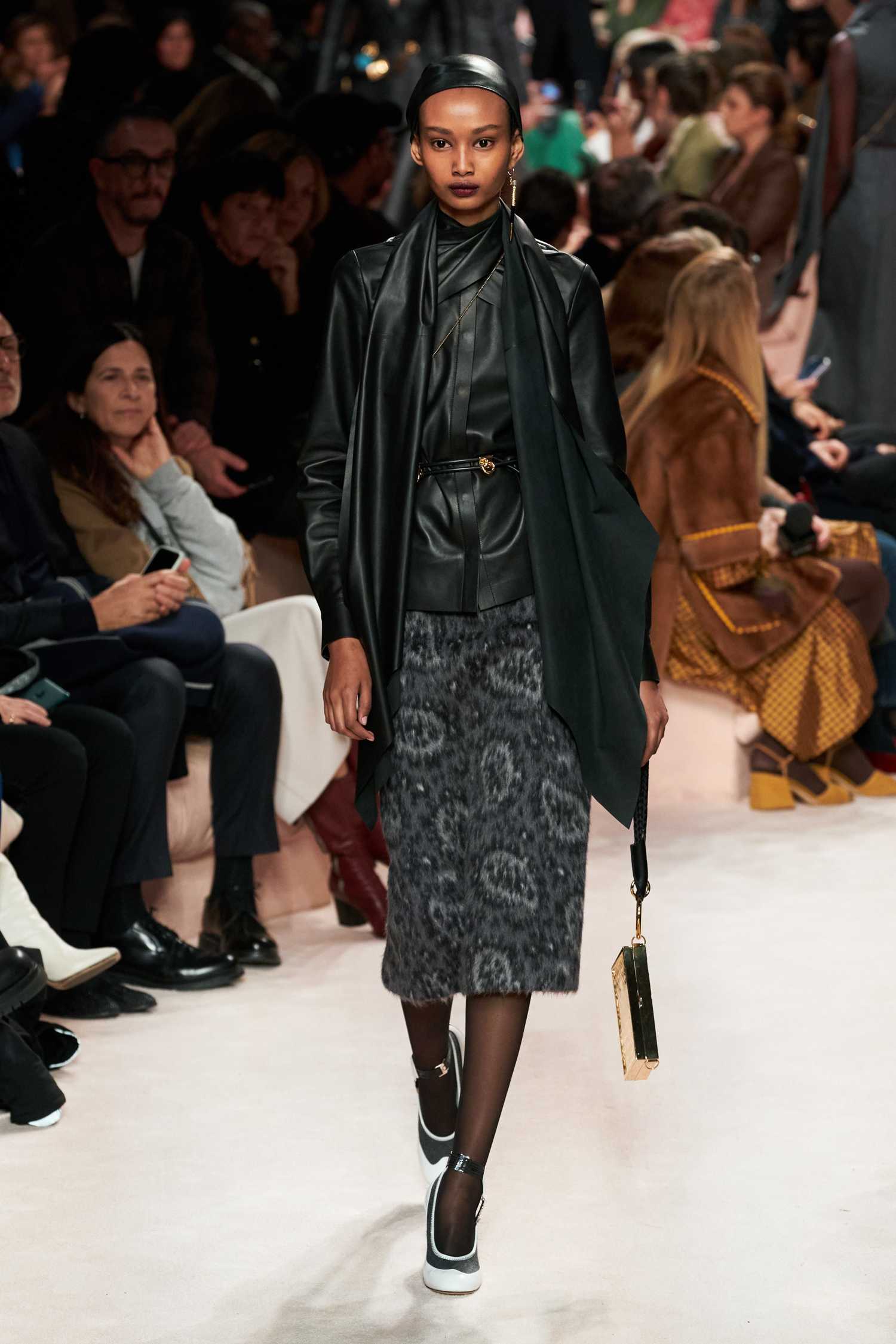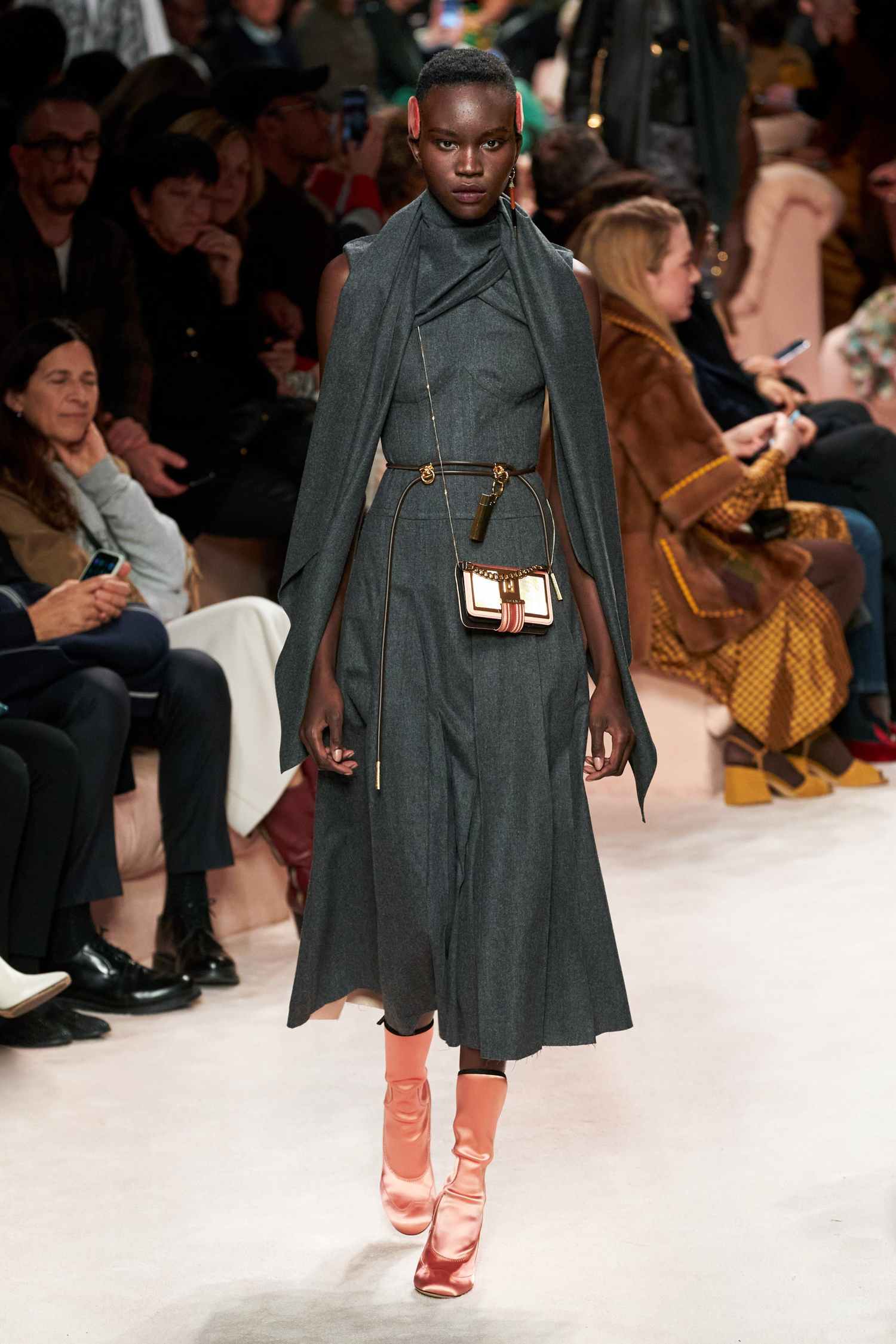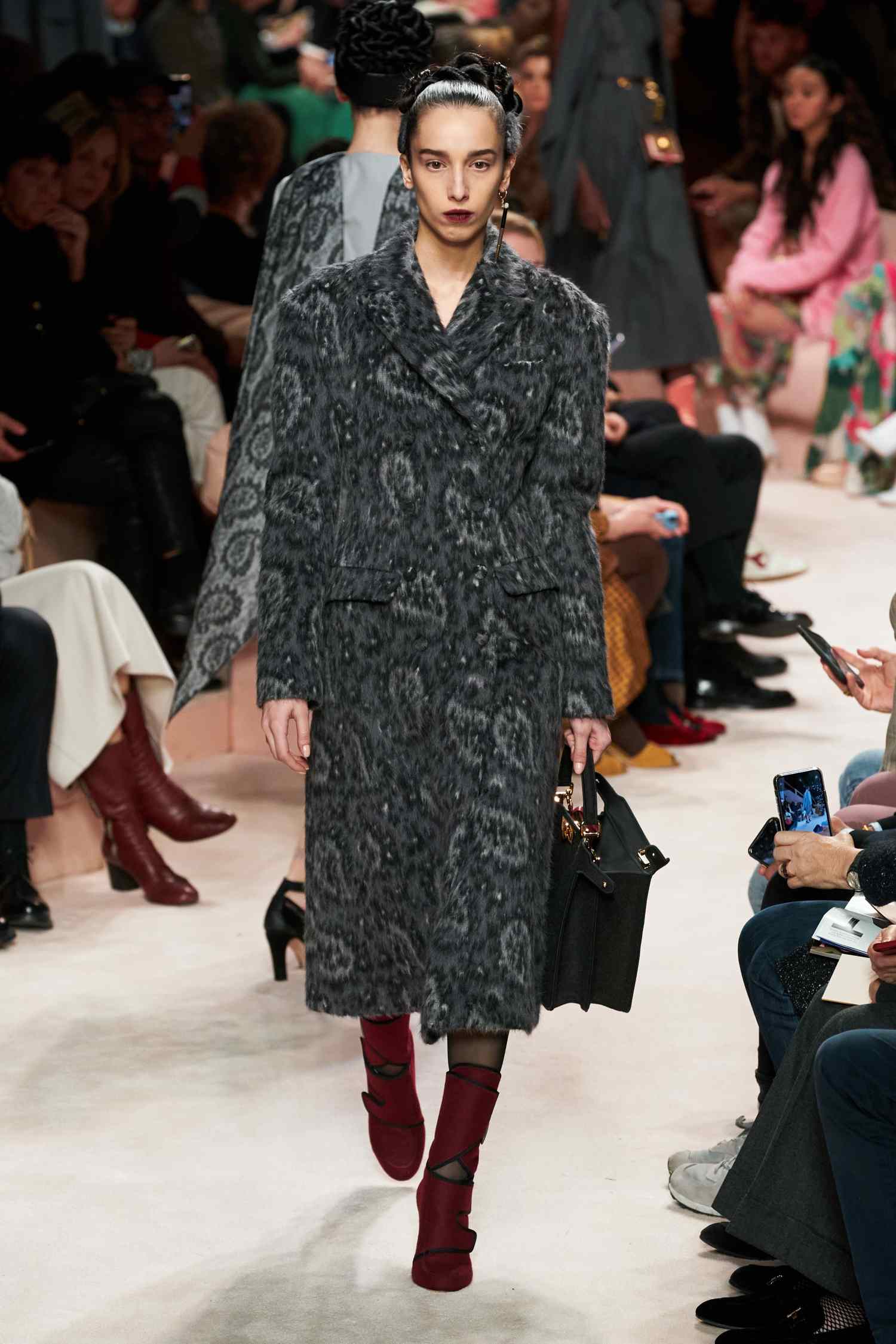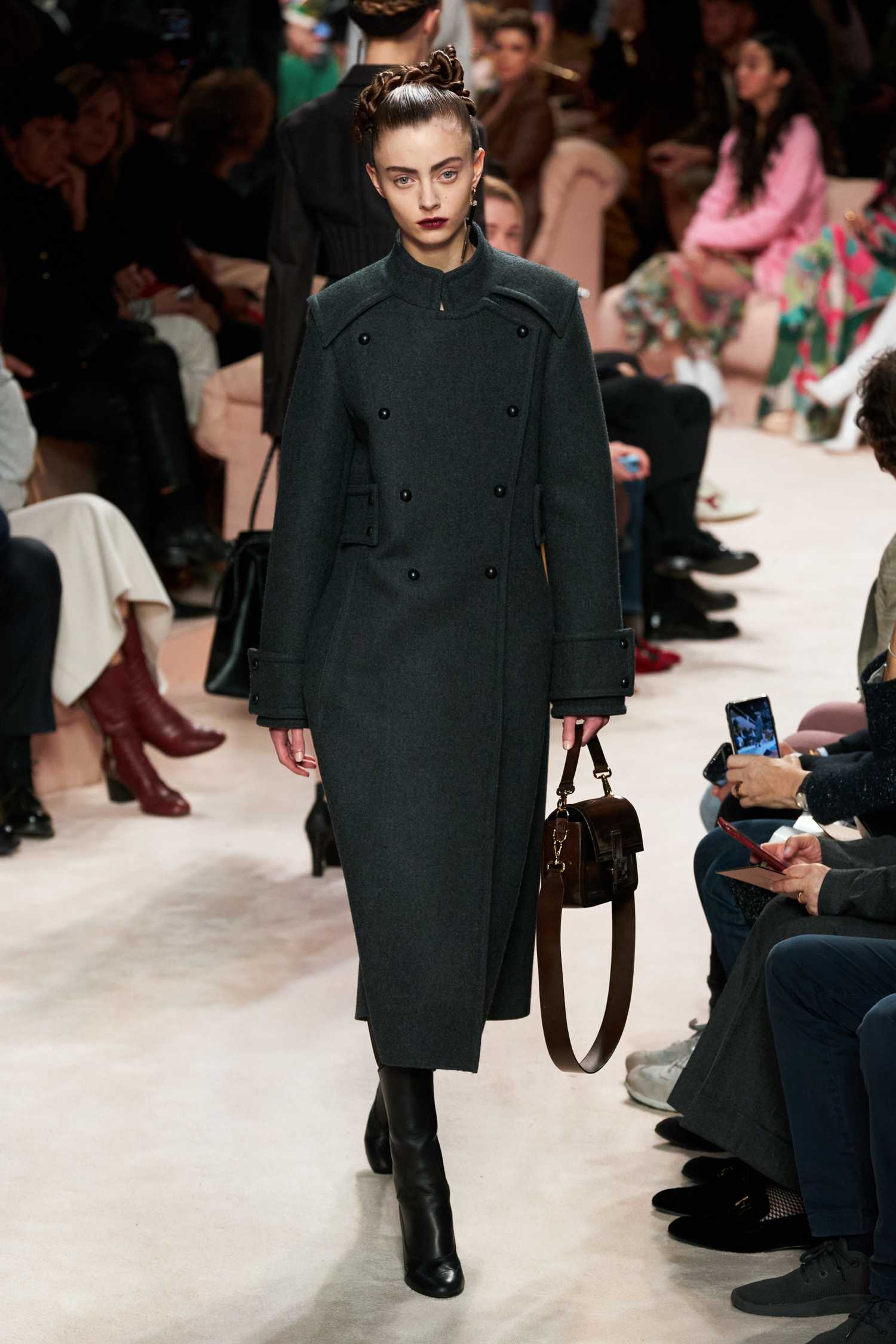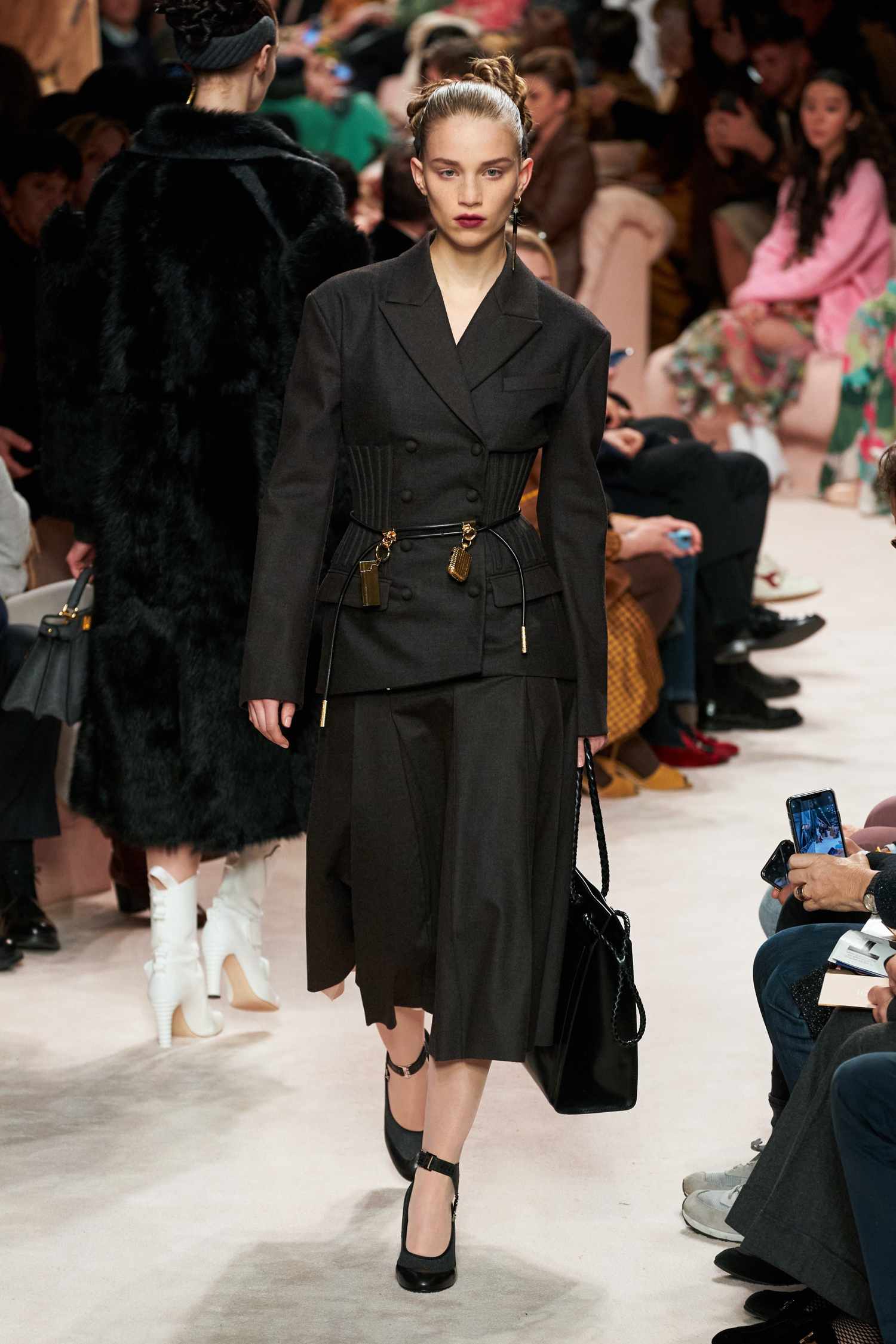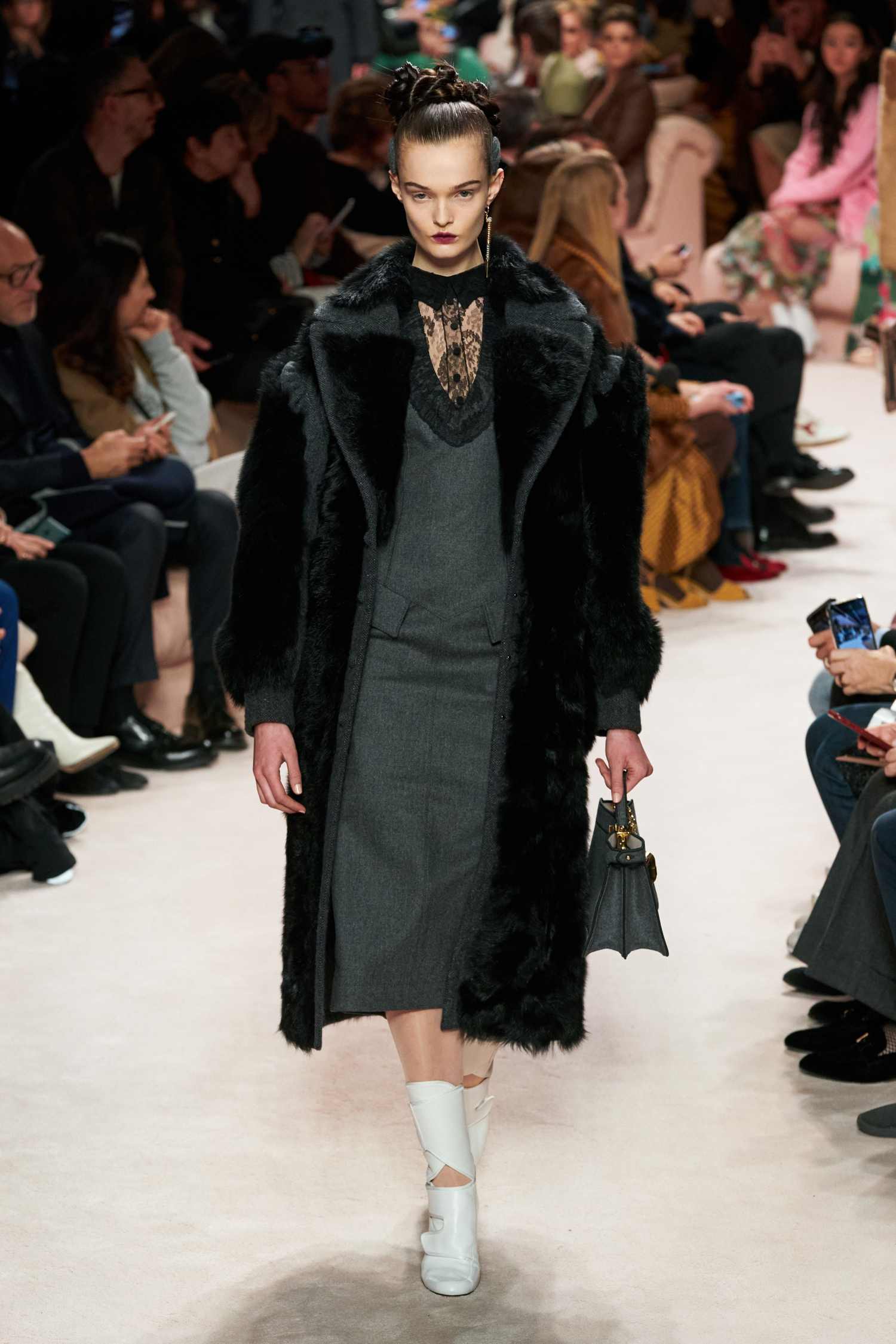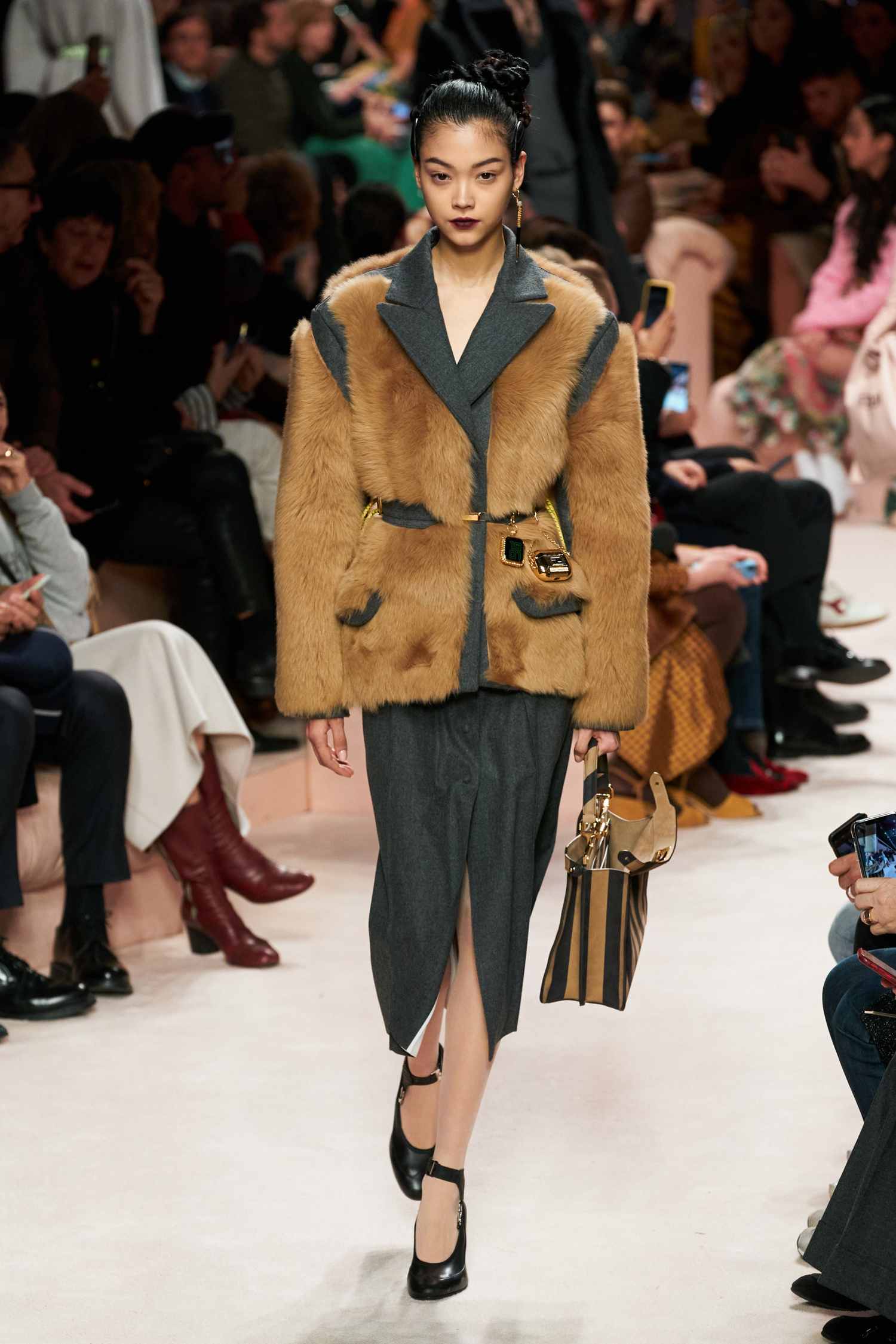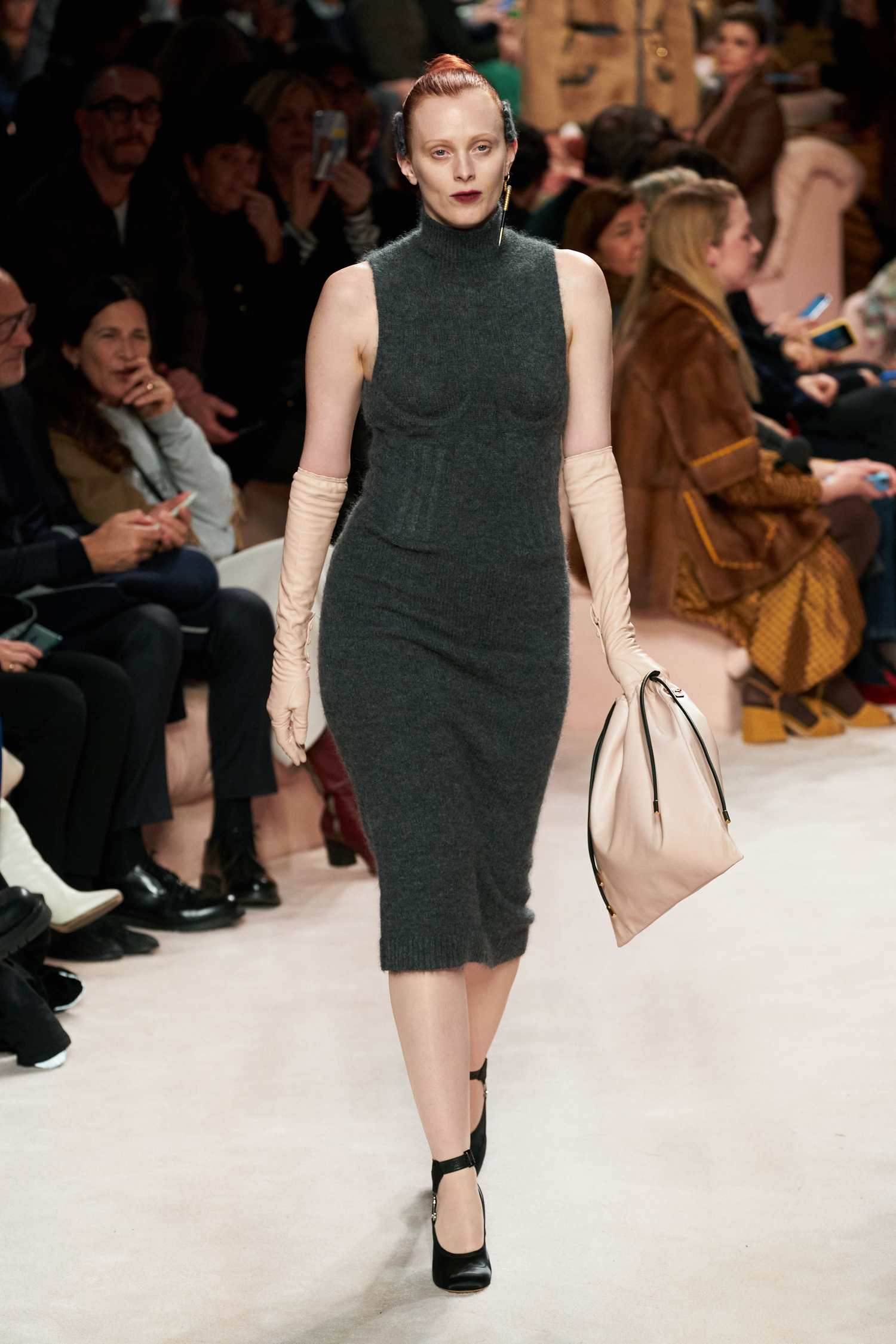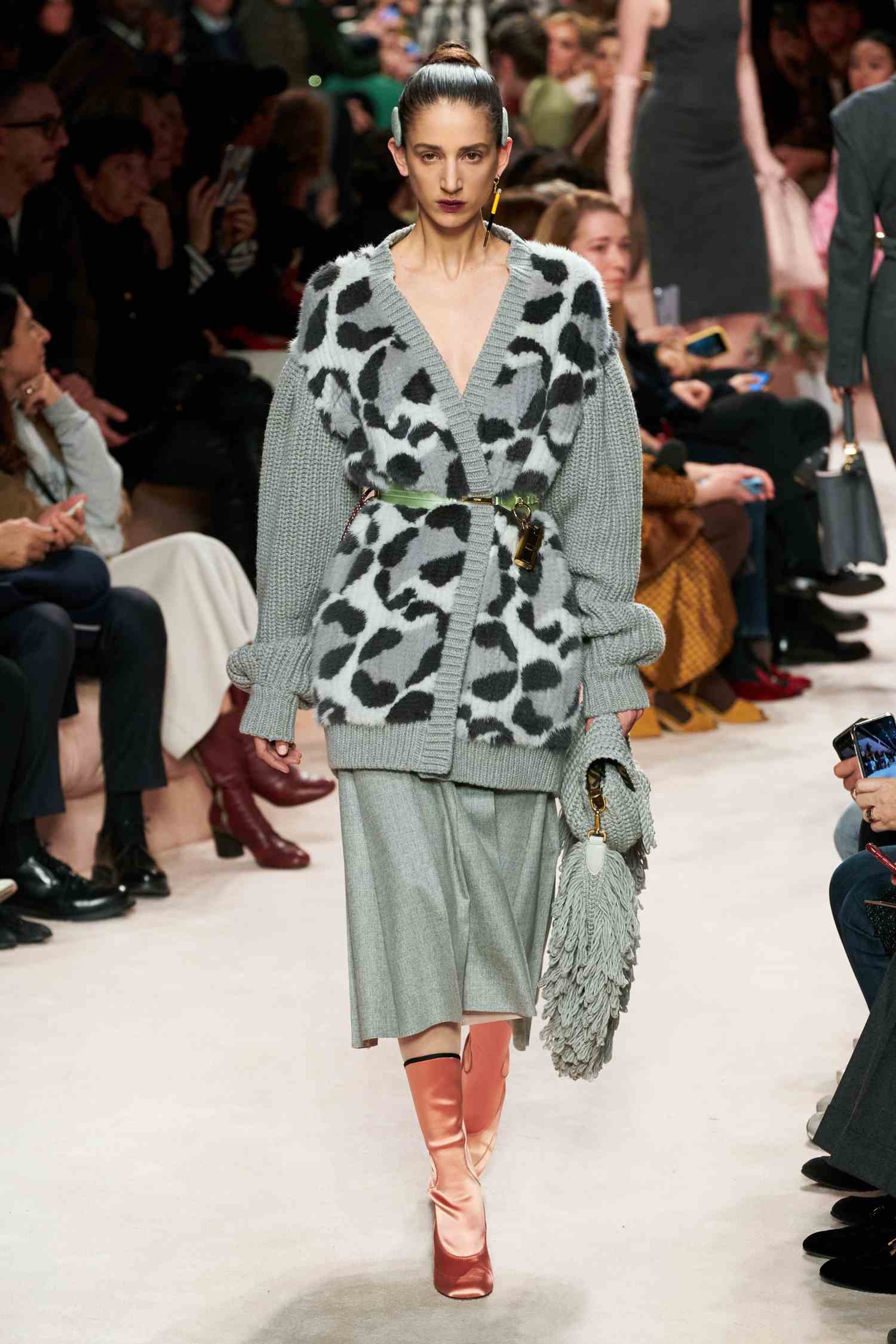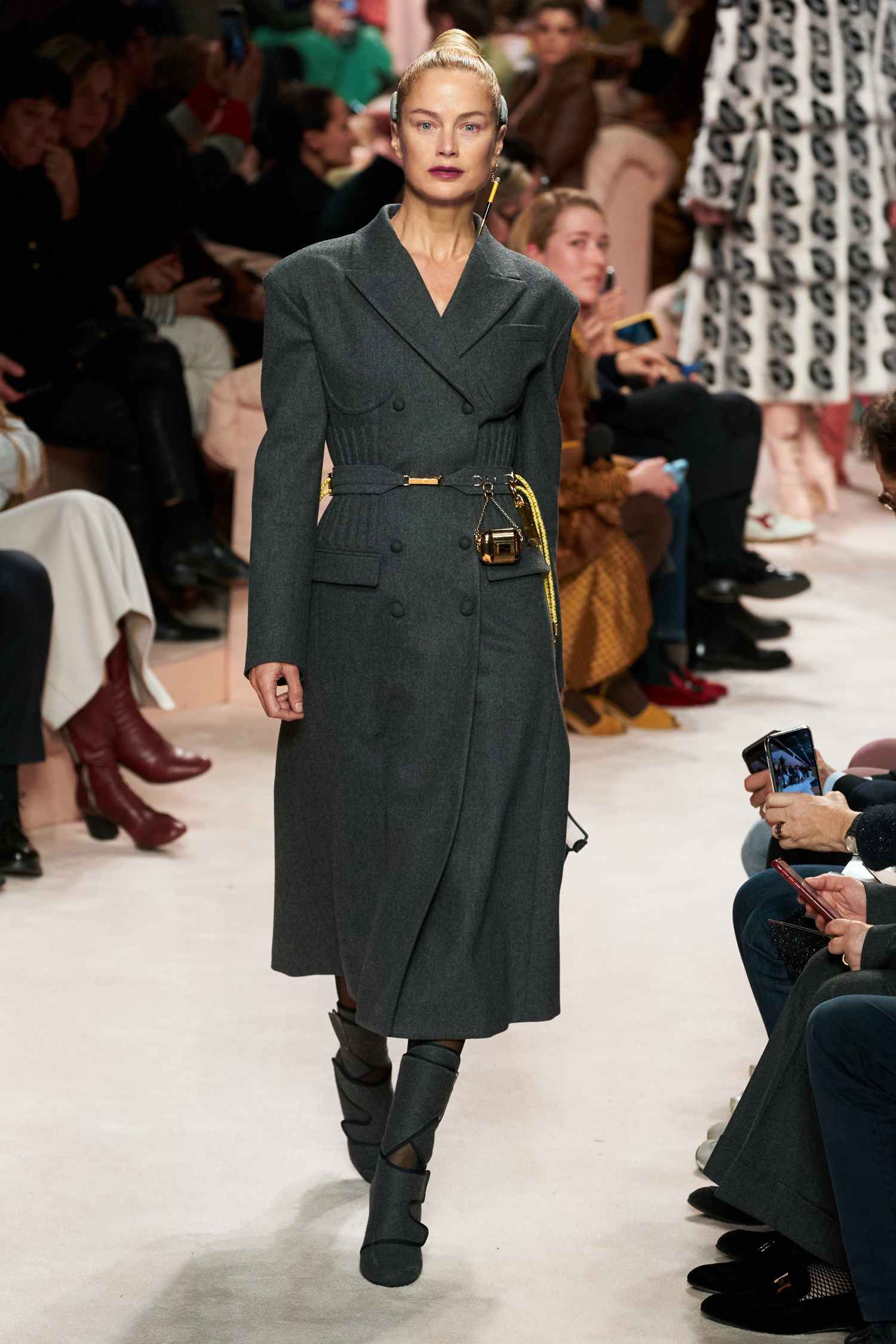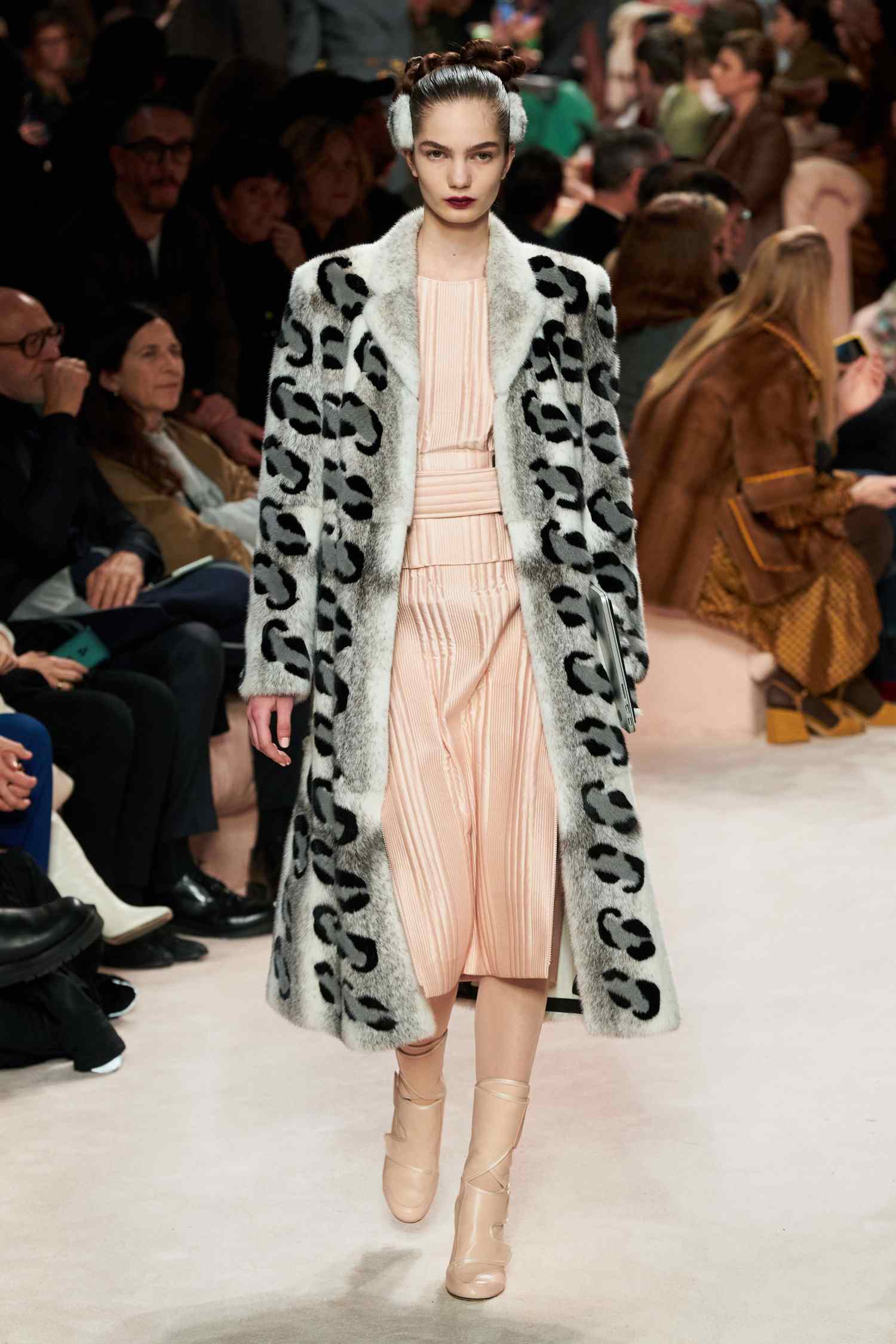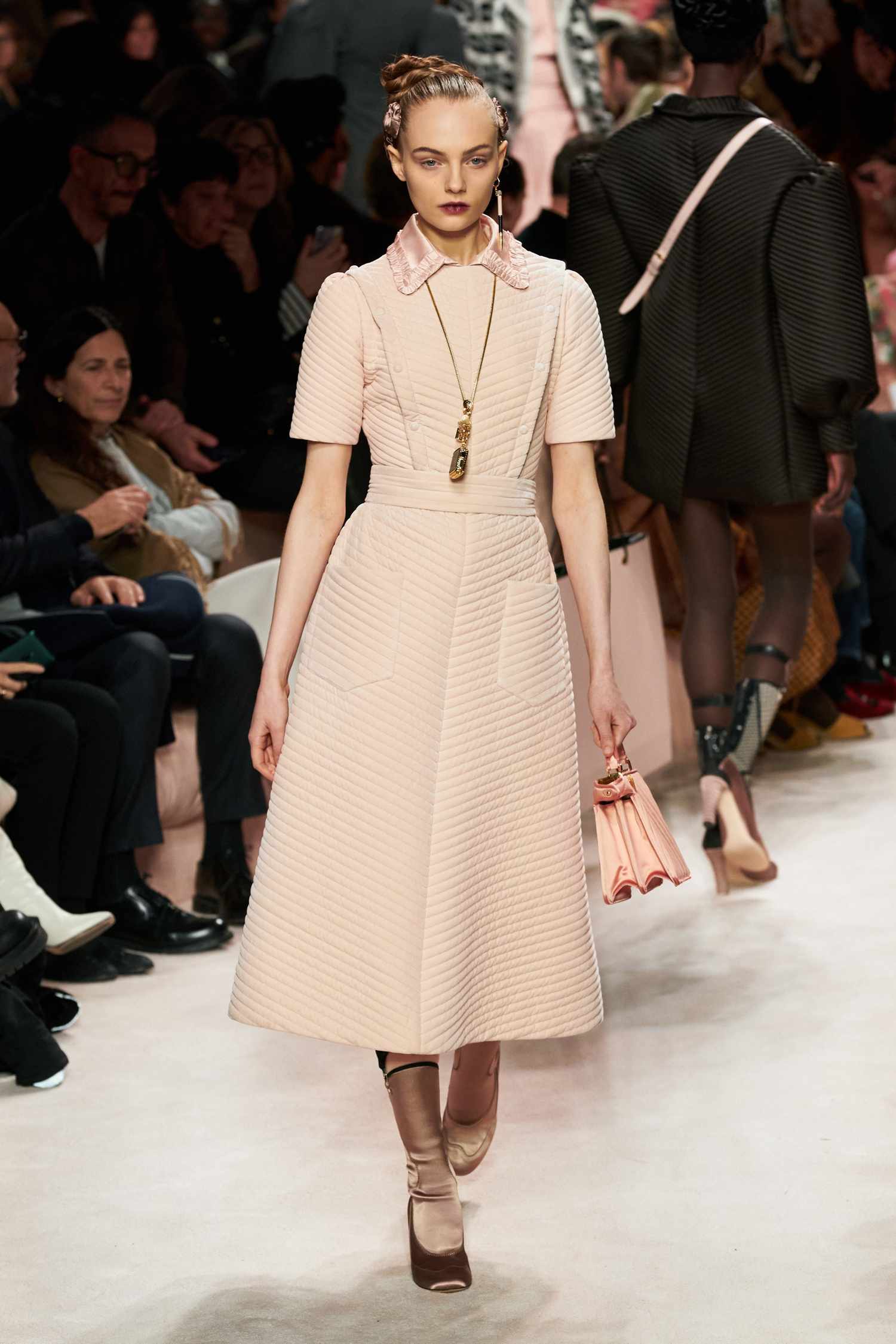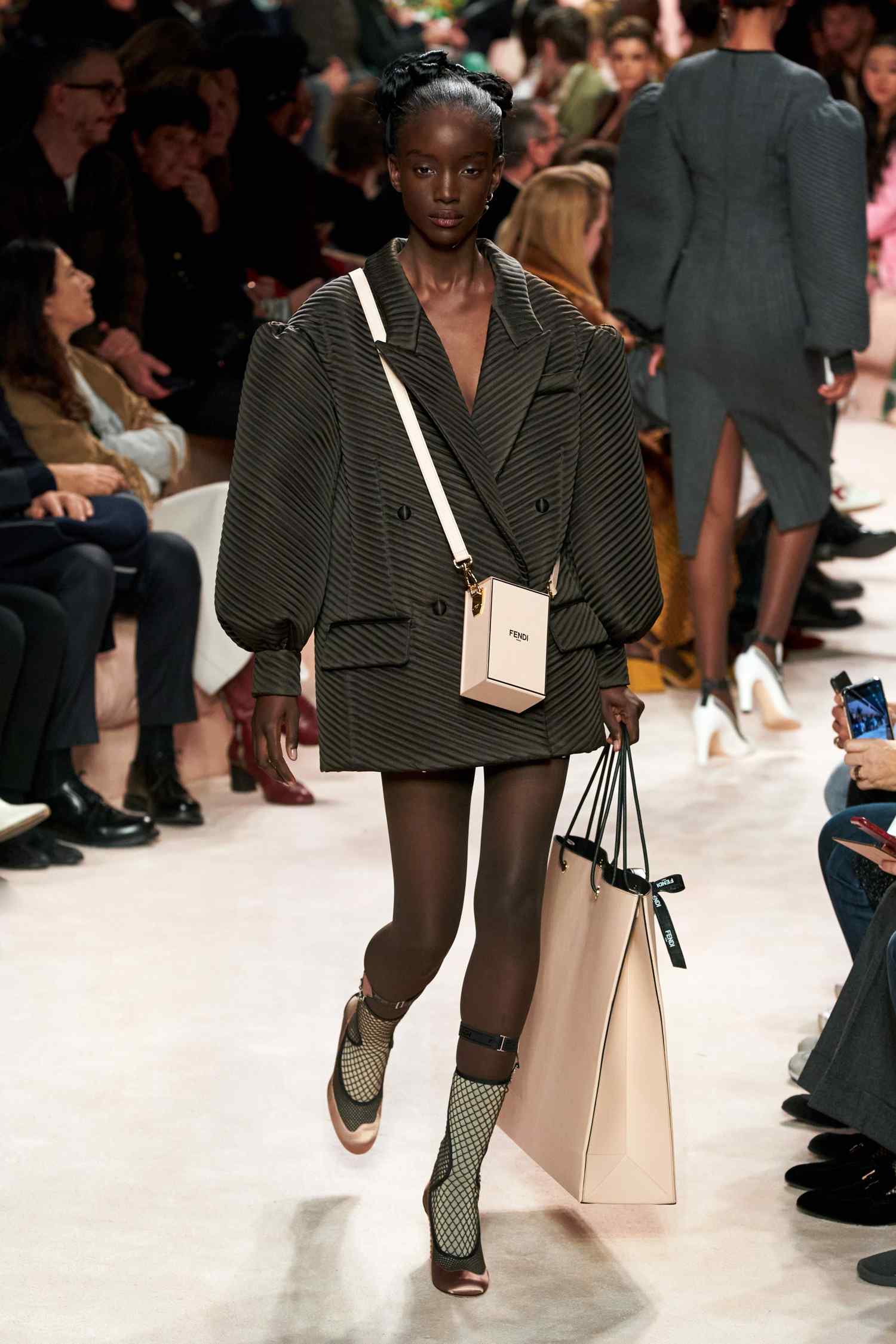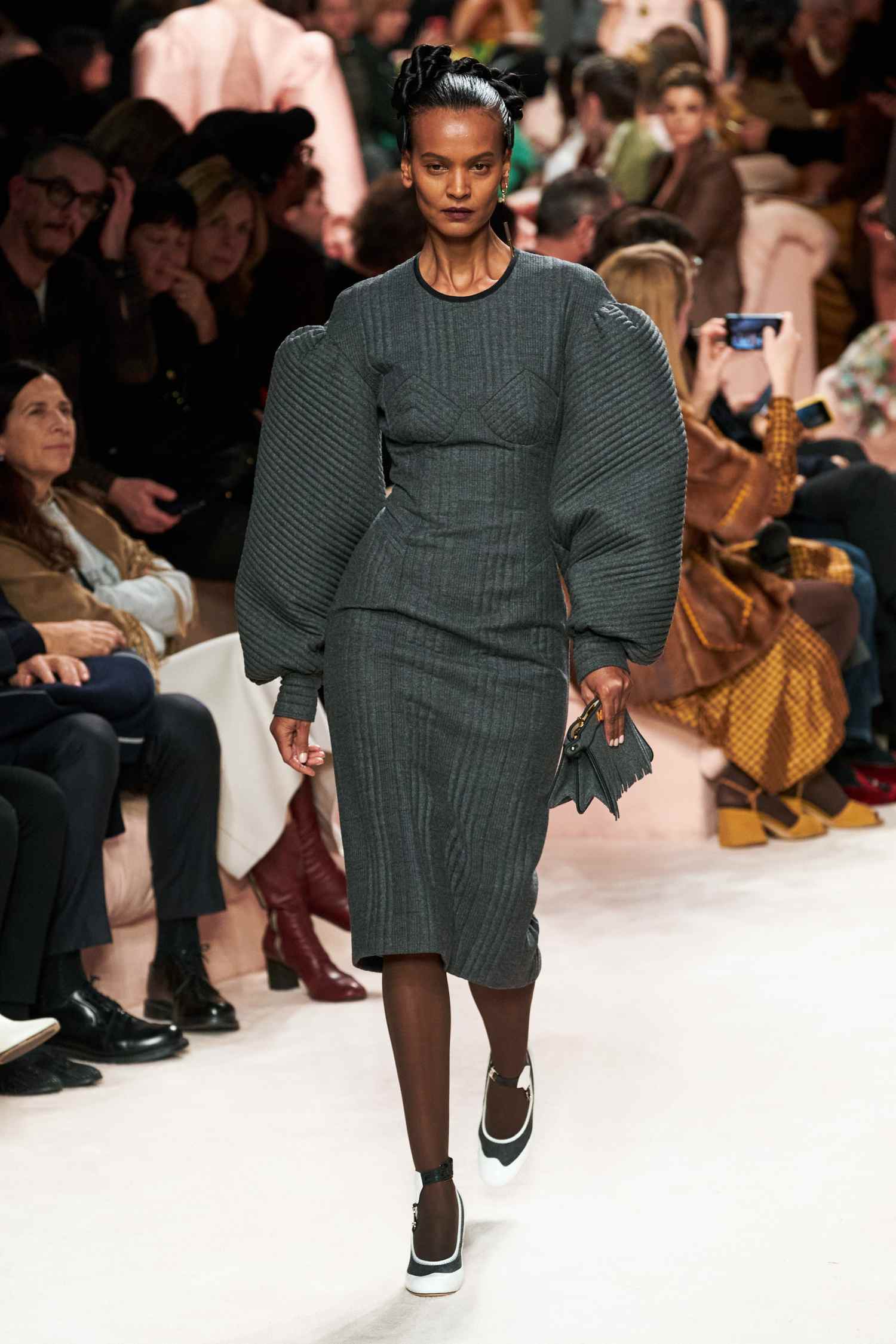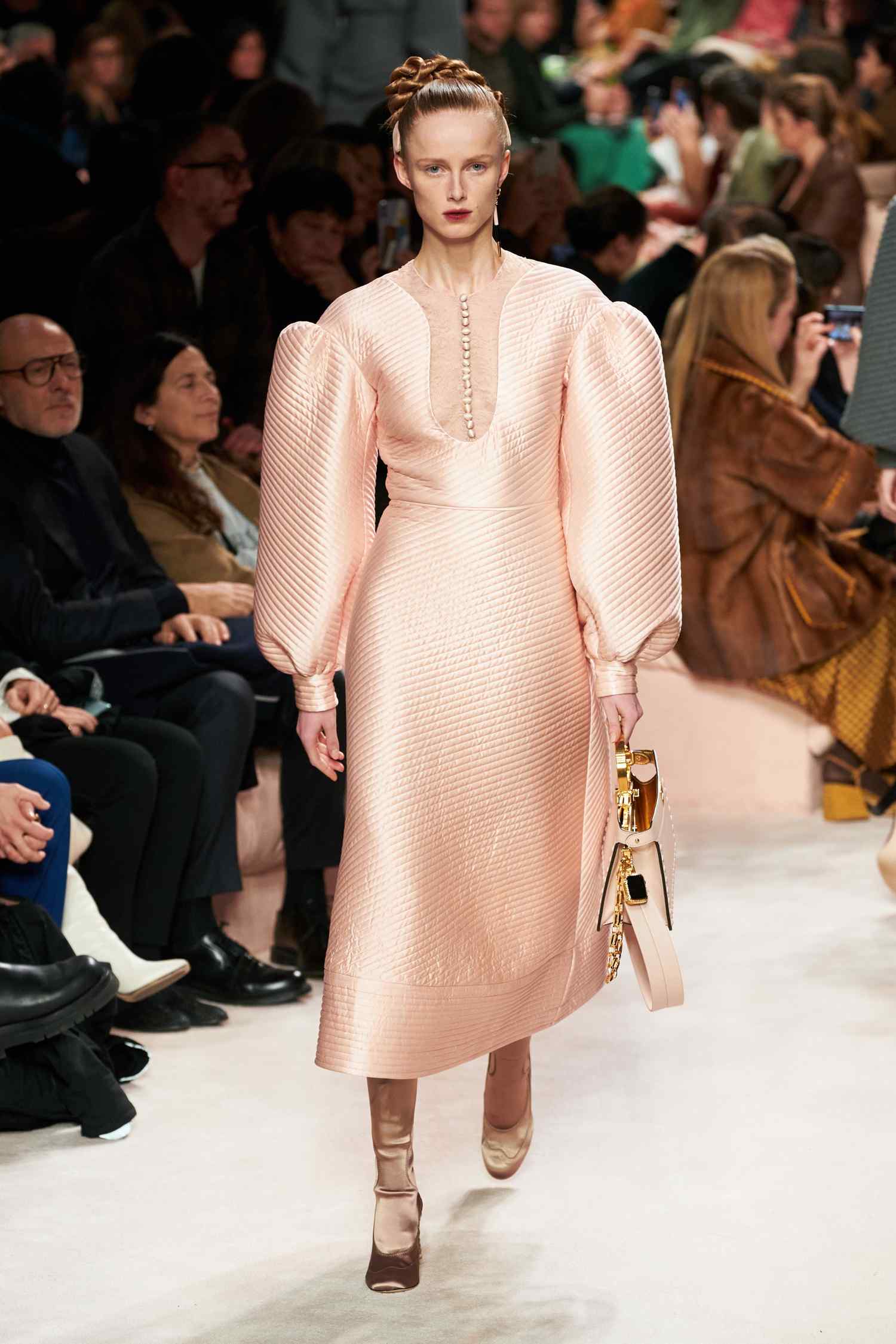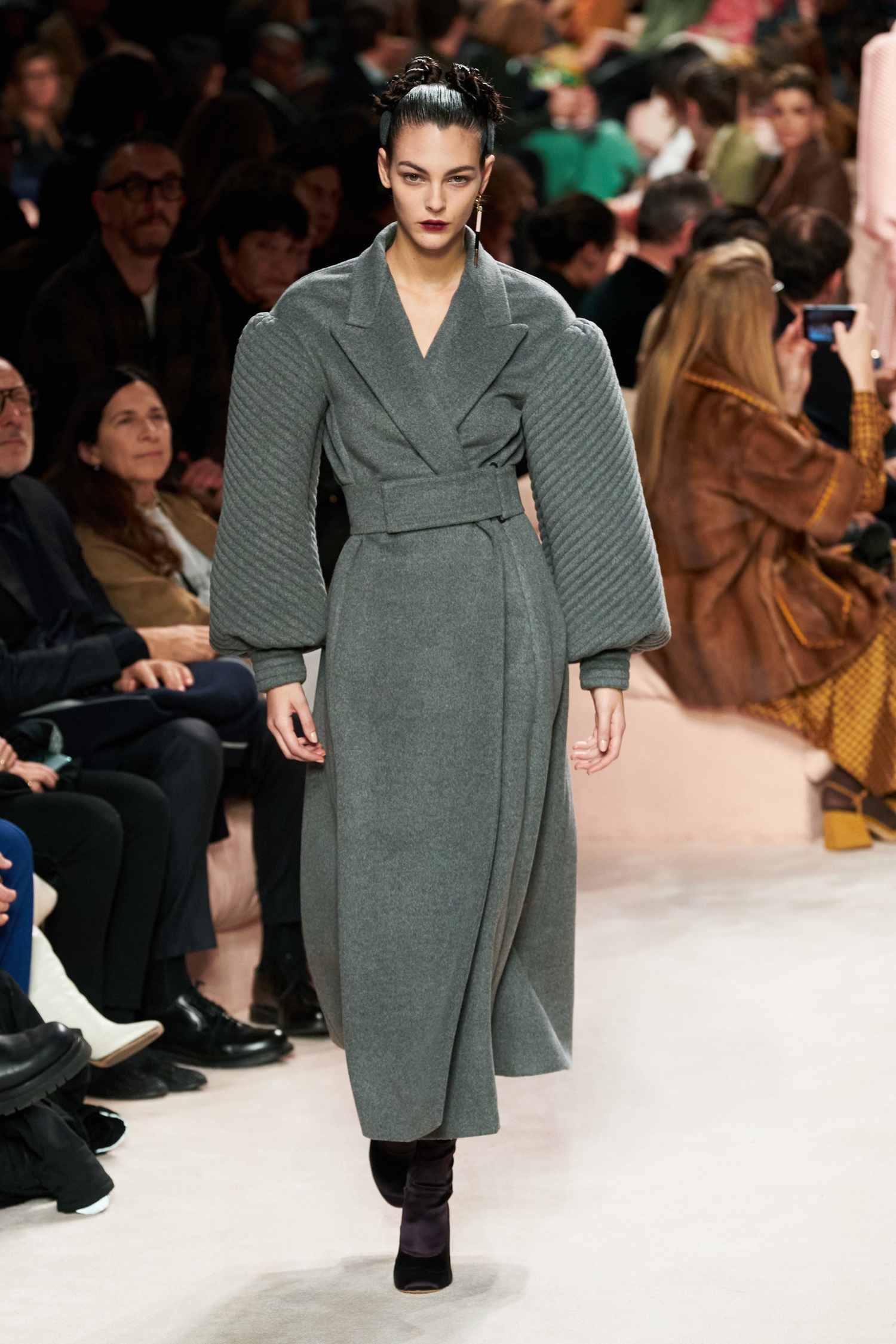 On a sinuous pink powdery path –the most categorical definition of femininity– women step on pieces that combine executive elegance with a sexual touch. Aspects that clash with the idea of the traditional woman that we can glimpse in the retro silhouette combined with gloves and boots. Fendi "pulls" the sleeves off the coats and dresses, placing them in a new position. This attempt to "undress" equally affects the naive-looking designs, made with pink satin, as the more aggressive ones, made with black leather. This double morality also resides in the materials.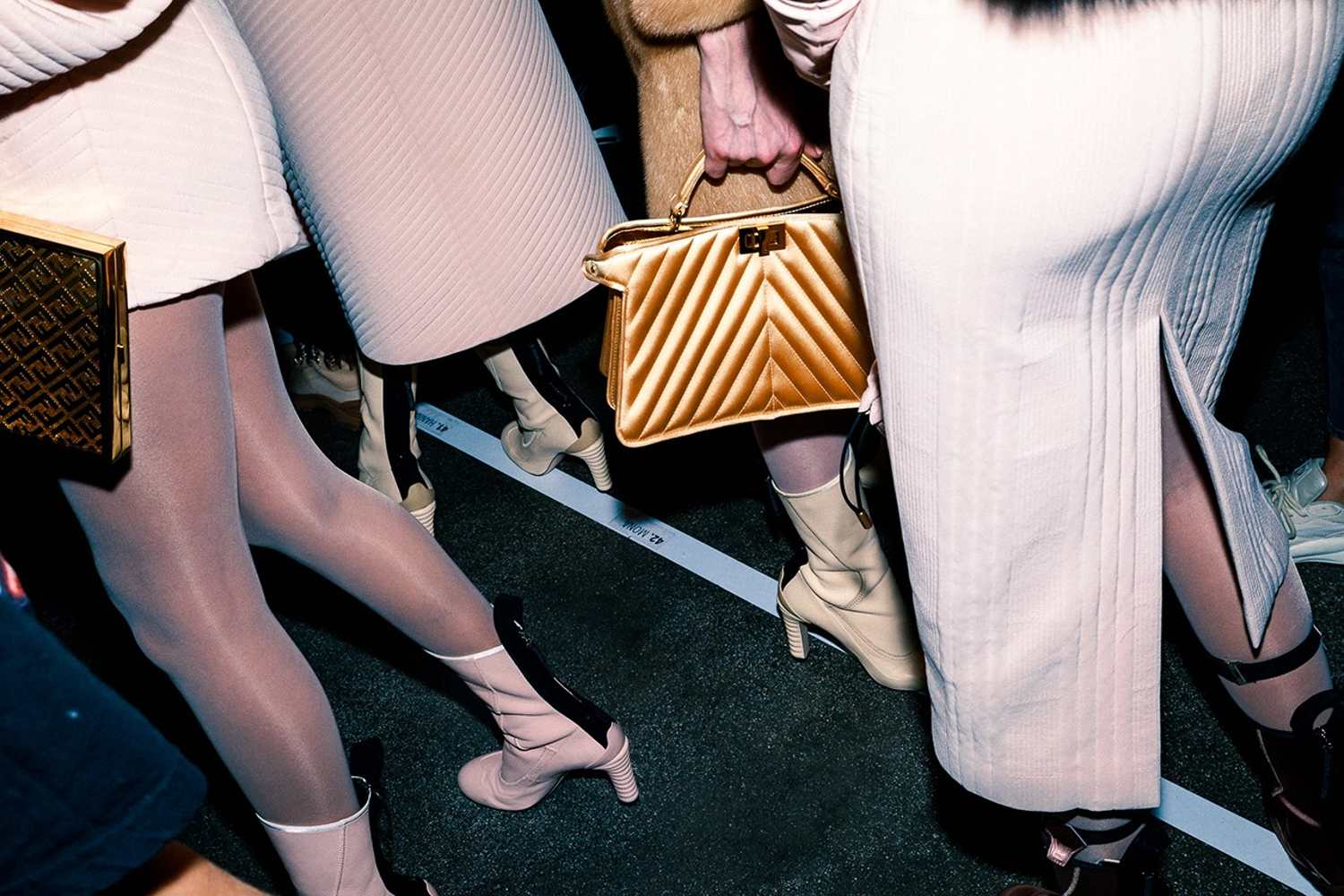 The accessories formed mini sets that completed all the looks. For Fall2020, Venturi presents a new series of Peekaboo bags and re-editions of the Baguette silhouette. Leather, quilted satin, fringes and intricate embroidery. The headbands that have been key this season take a surprising new position on the Fendi woman's head.
An interesting proposal that, ironically, runs the risk of not being able to shed the filter used.