READ IN: Español
Maren H. Anscheidt (@marenhannah) | If you haven't already seen Kim Kardashian, Sita Abellán, Hailey Baldwin, Rita Ora, Jhene Aiko, Big Sean and of course, the Hadid's sporting all over Fendi Zucca monogram print in recent months, then you have been living under a rock.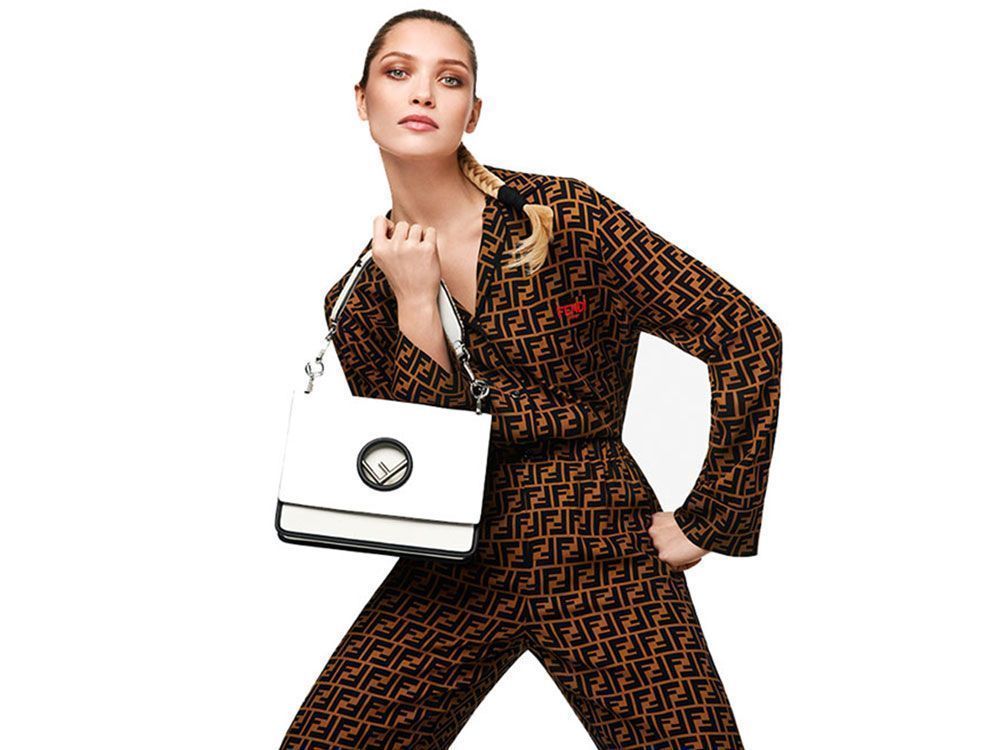 If one thing is clear these days, it is that logomania is on the rise. Fendi (@fendi) joins the movement by announcing the launch of the `capsule collection' that pays tribute to the classic FF logo. The collection will release on Net-a-porter on April 13 in an exclusive worldwide preview. It will be available for one month on the online store and, starting from May 14, will be carried in select Fendi stores and on fendi.com until the end of the year.
The brand is infamously known for their luxury handbags and their pompom keychains, however, the double 'F' all-over logo print is all the rage this season. Celebrating Fendi's Roman heritage, The FF Capsule Collection revolves around the house's iconic FF logo, which was designed by Creative Director Karl Lagerfeld in 1965.
A selection of pieces are exclusive to Net-a-porter, including: Two black-and-white FF logo knitwear and cotton tops; a tobacco silk pajama suit; the black and white Runaway leather bag; white Rockopop sneakers, and velvet carpet-like slippers.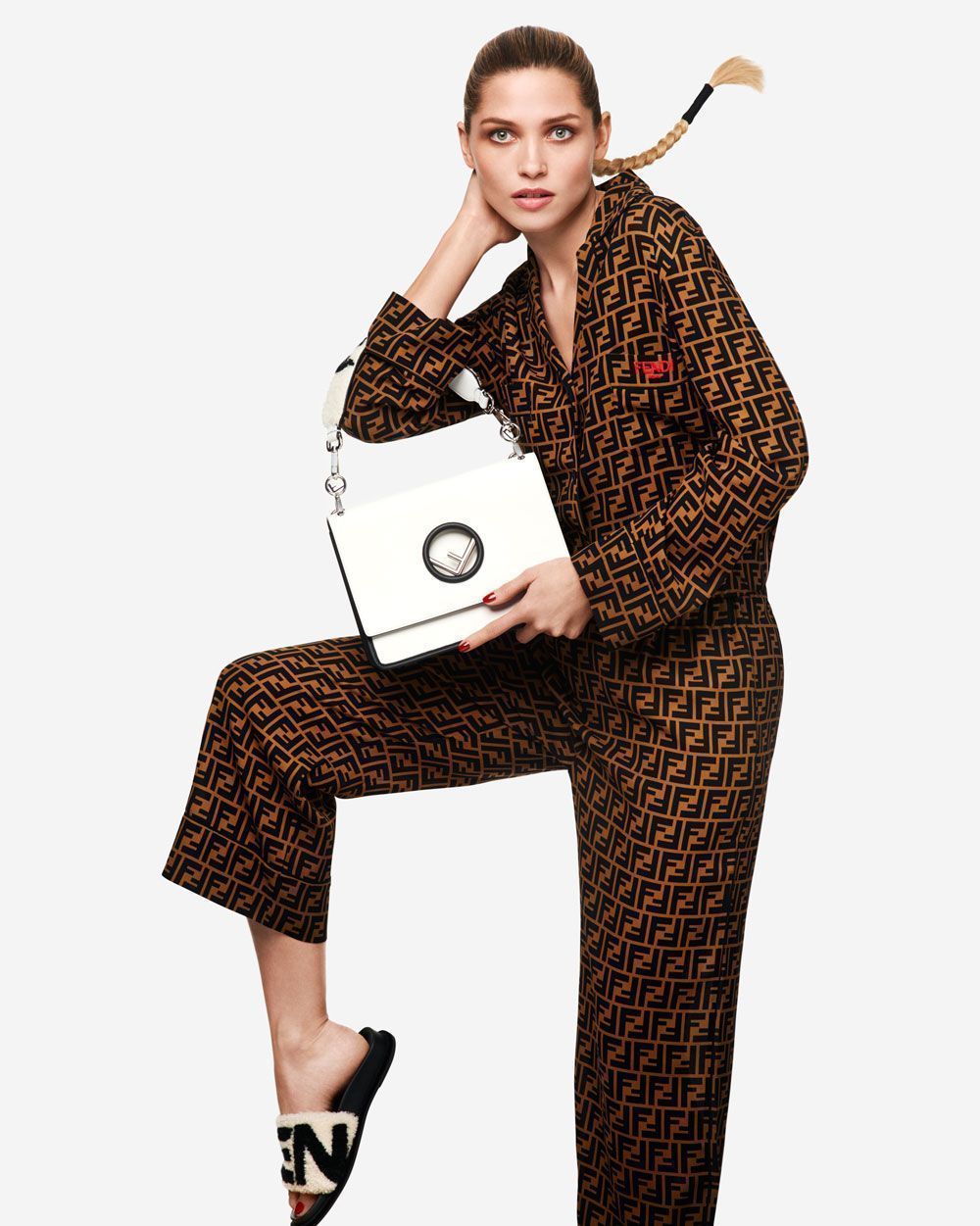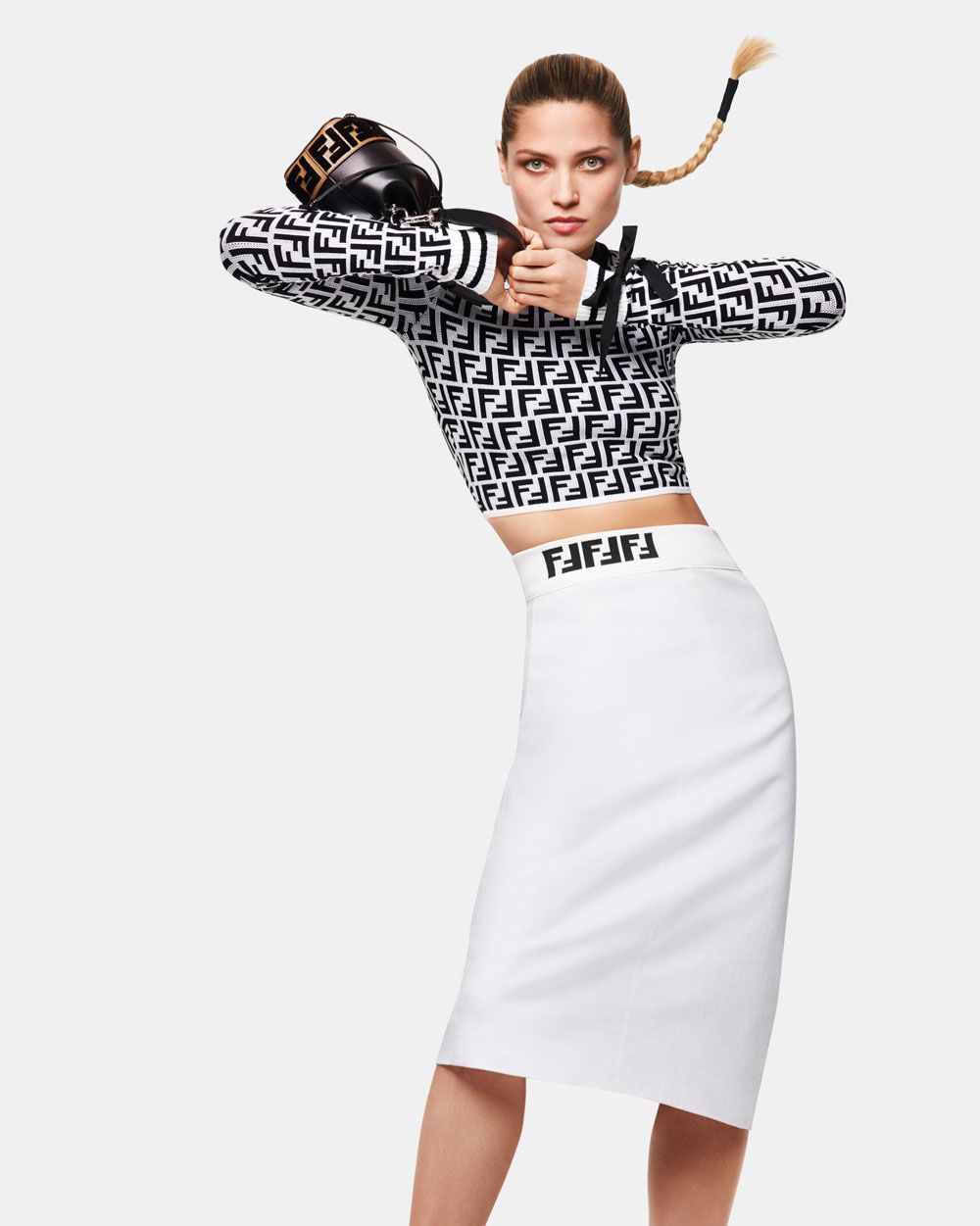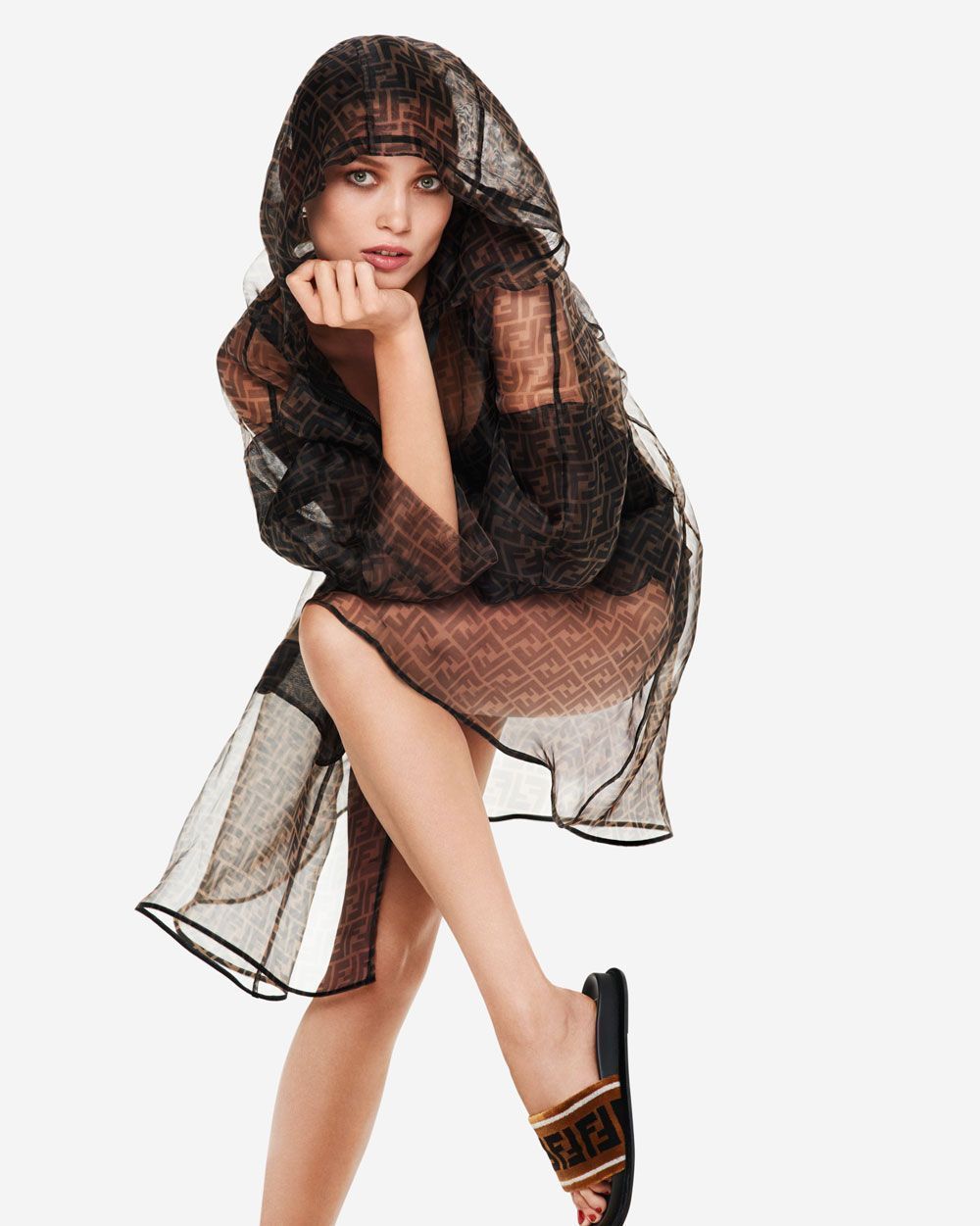 We've seen Gucci revive their monogram, let's see how Fendi pulls it off, and be sure to check back with KKW's instagram after the release, you know, for that revealing Zucca print post.