READ IN: Español
Yesterday Fendi presented its fall/winter 2021 collection during the second day of Milan Fashion Week. It was one of the most anticipated shows, as the first garments of the women's ready to wear line conceived by Kim Jones would see the light of day. However, the expectation turned into disappointment when we saw that his proposal was quite familiar.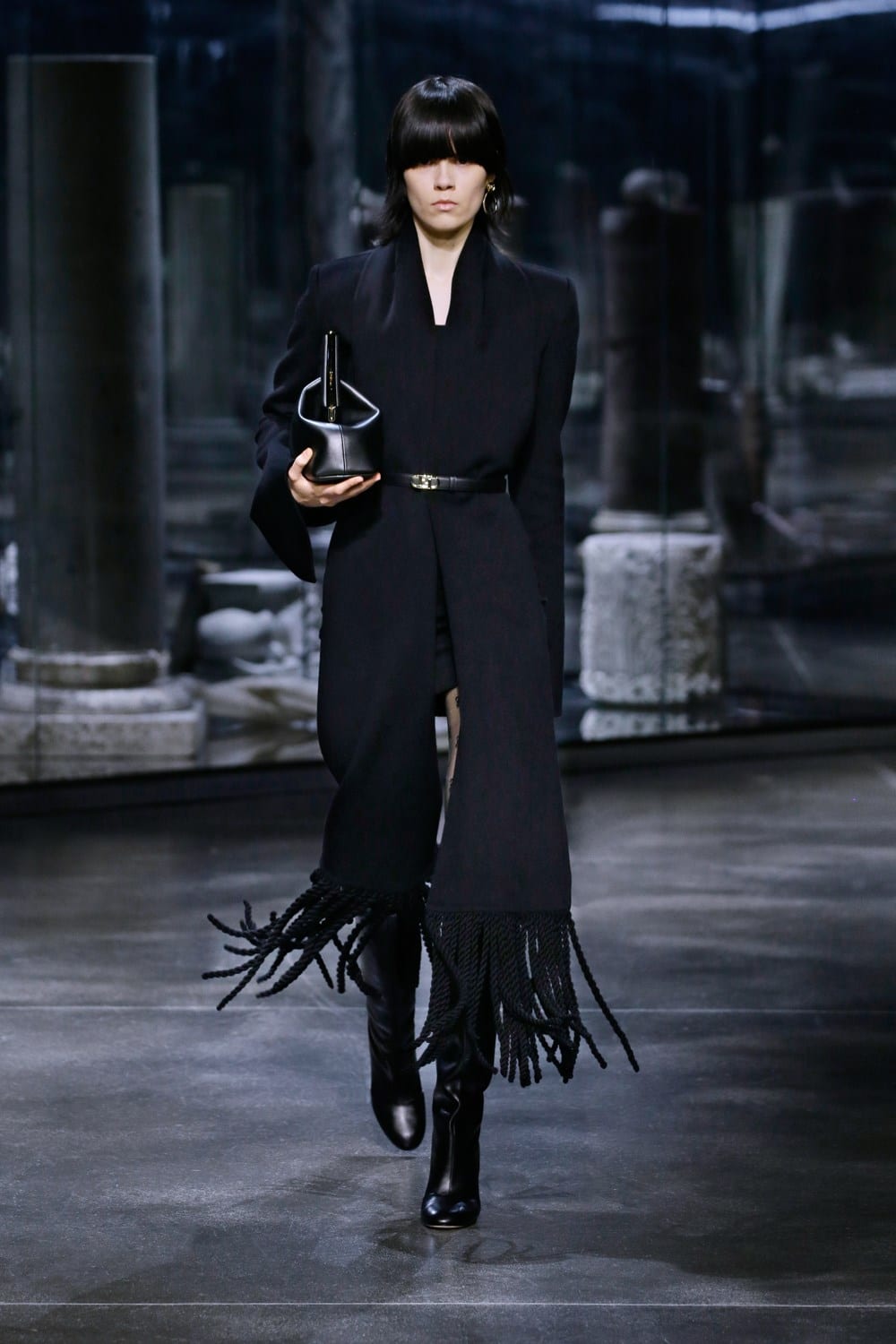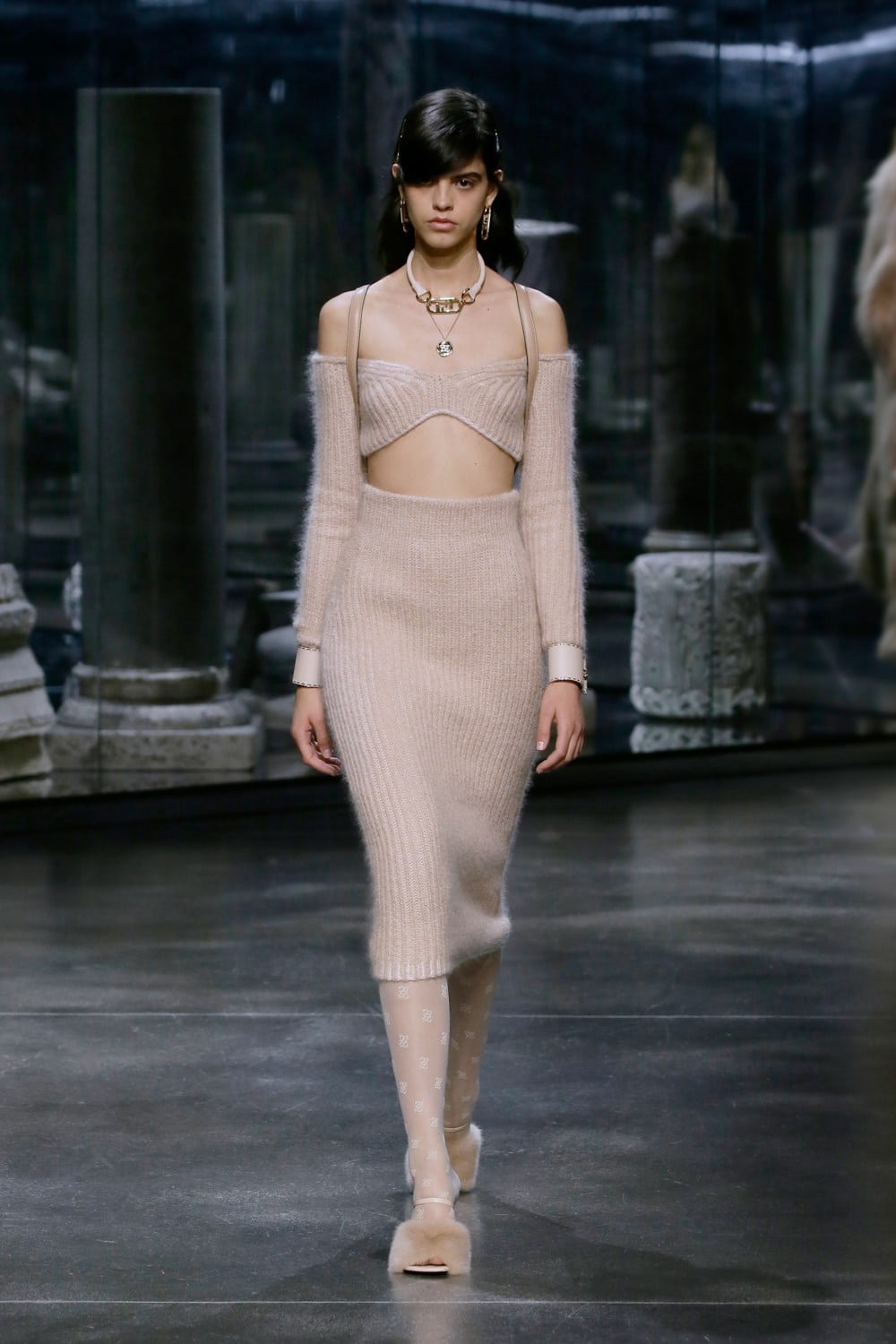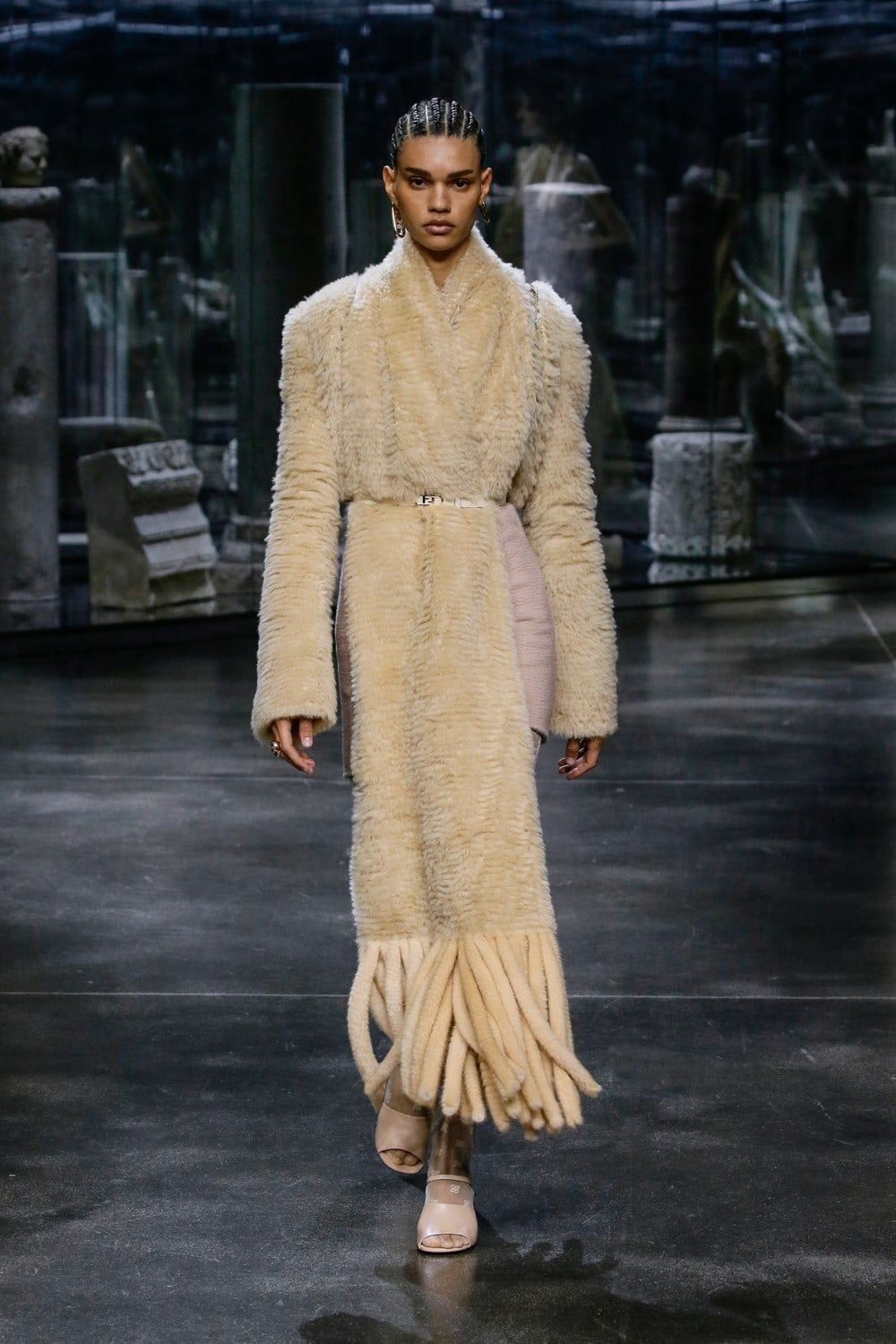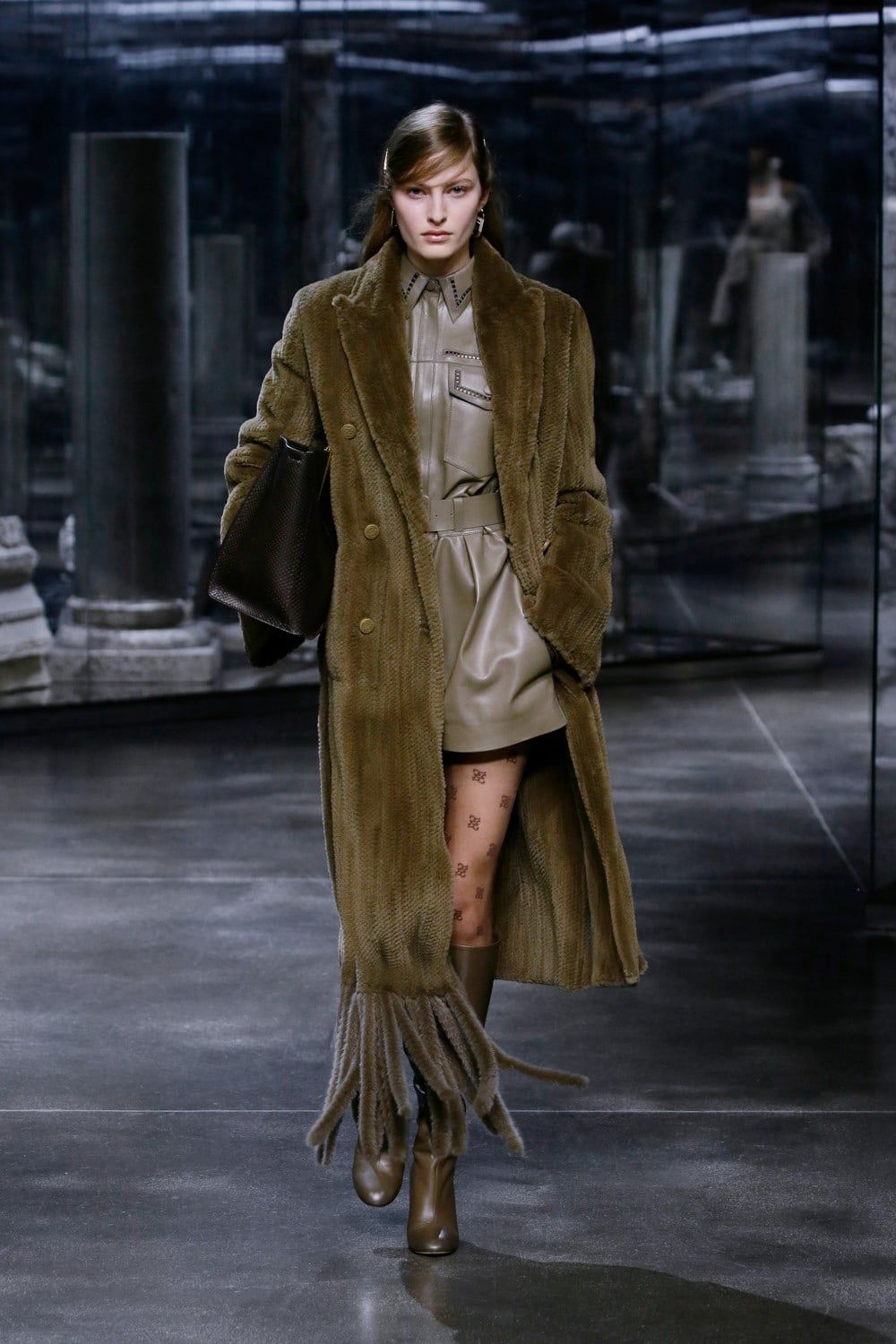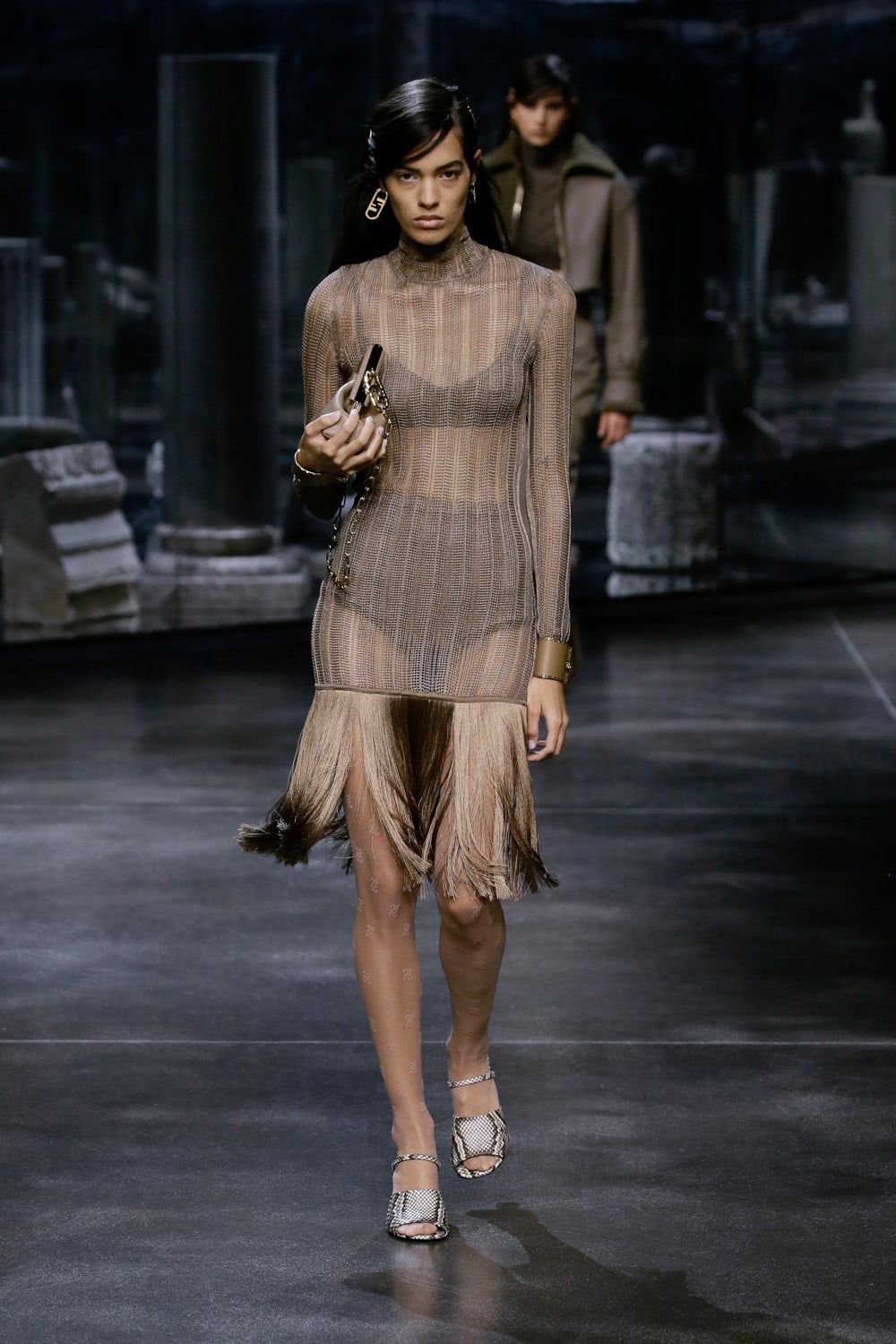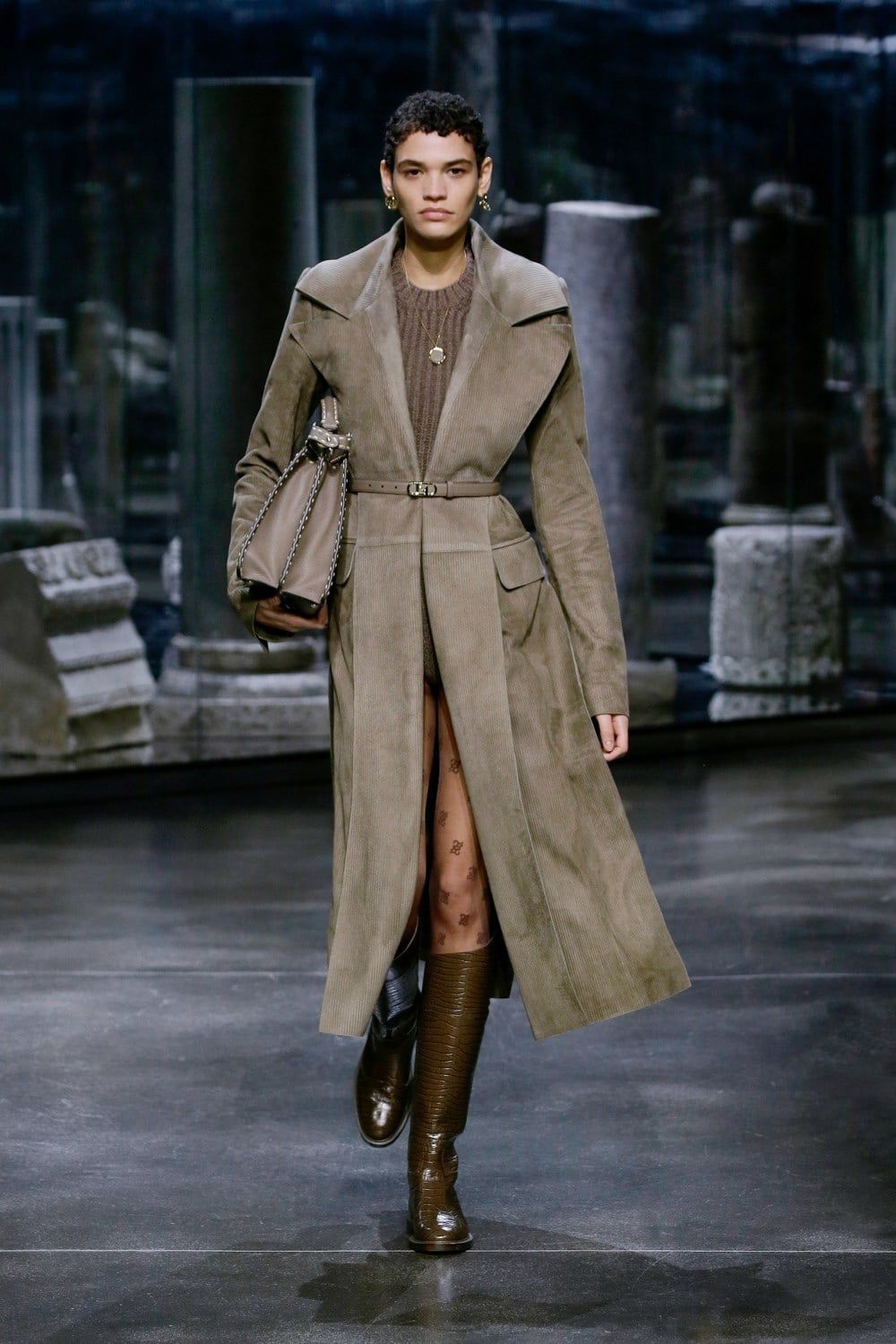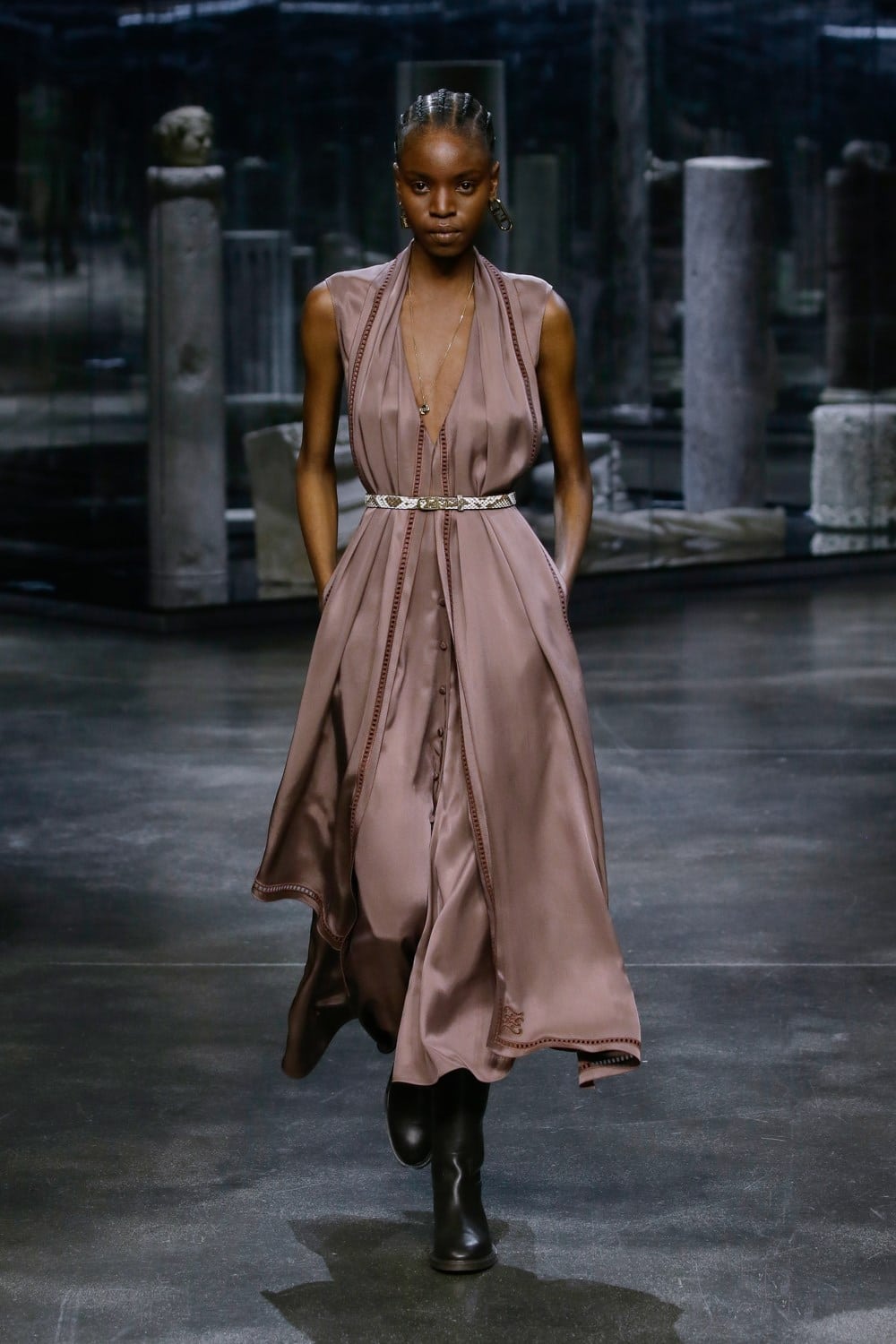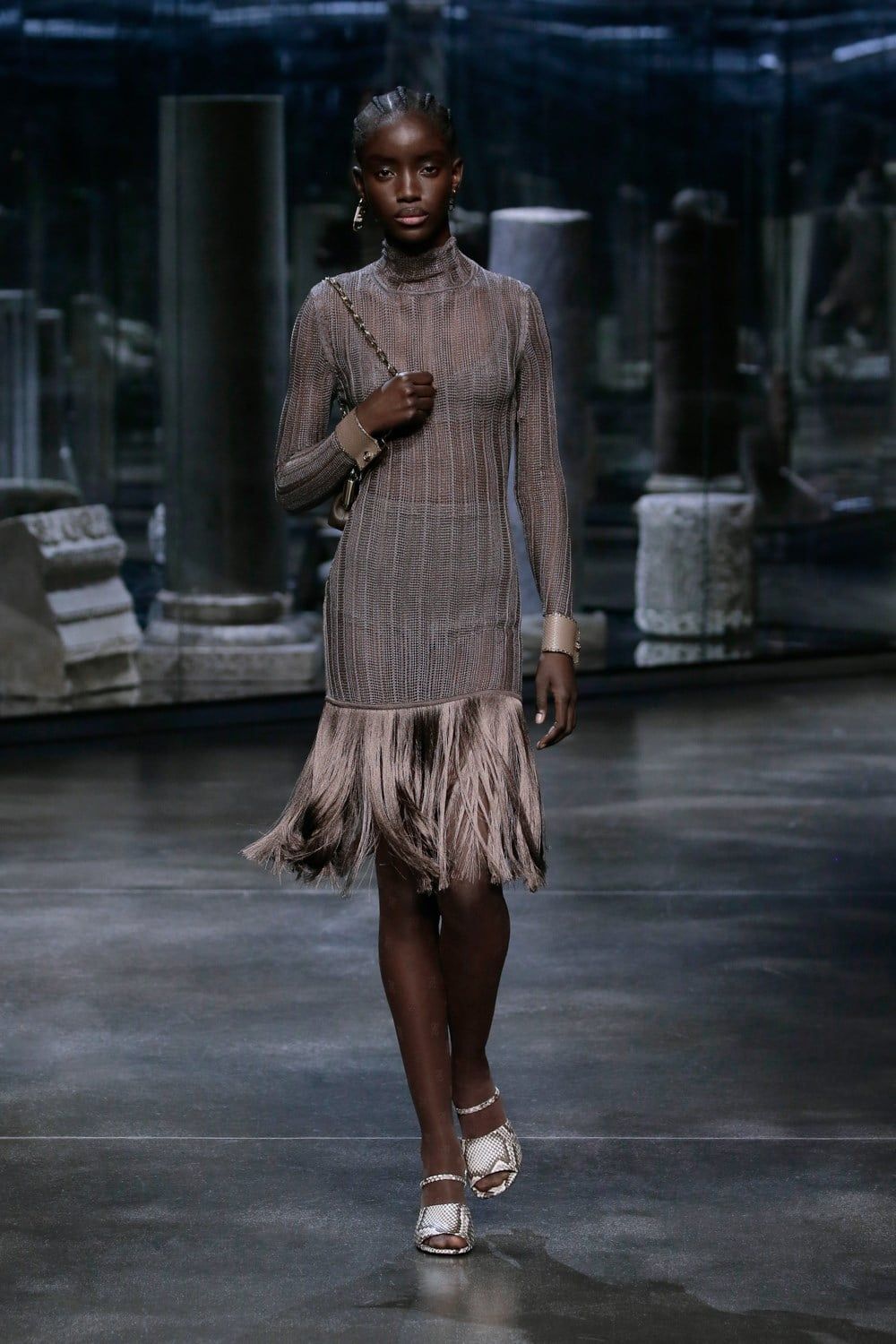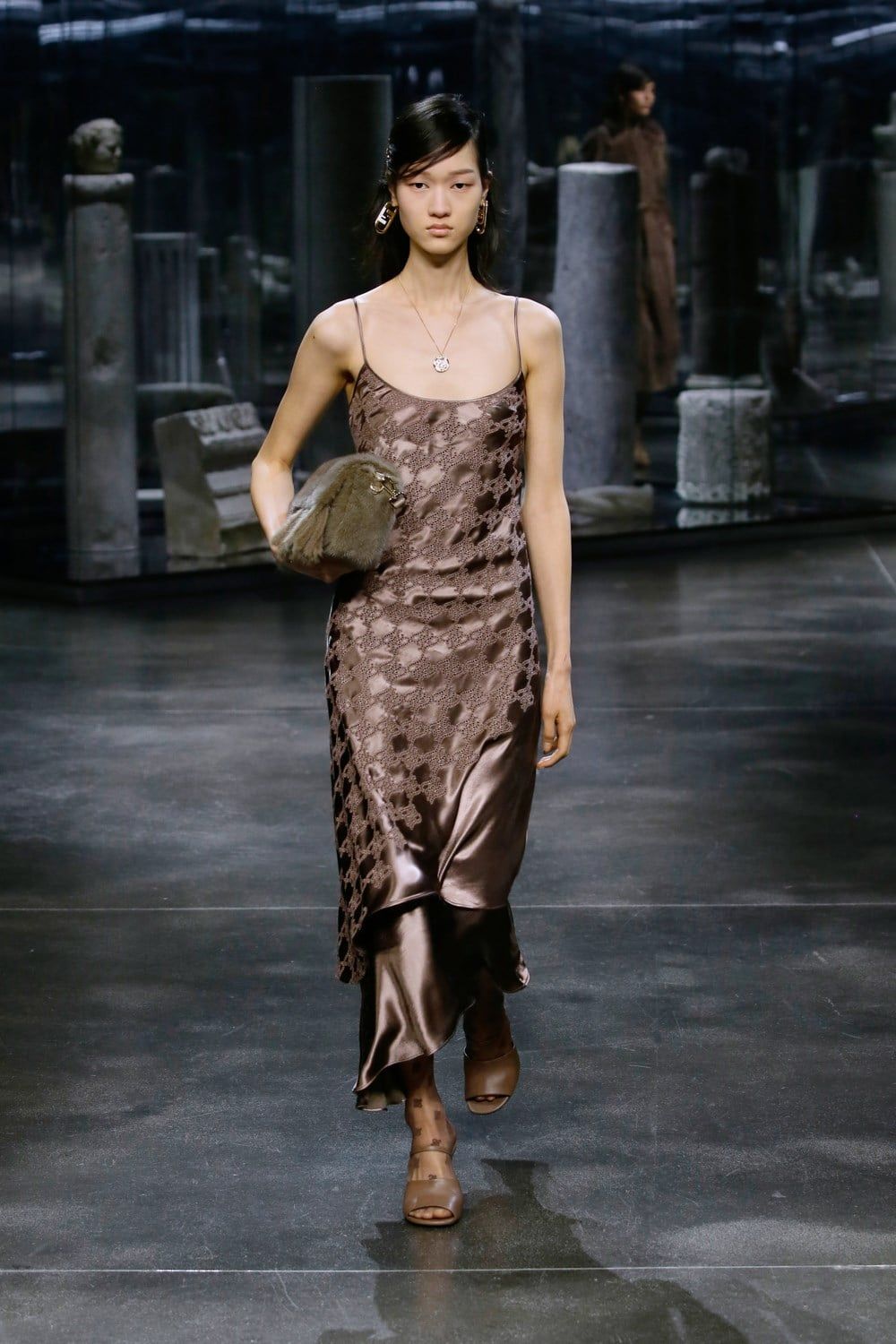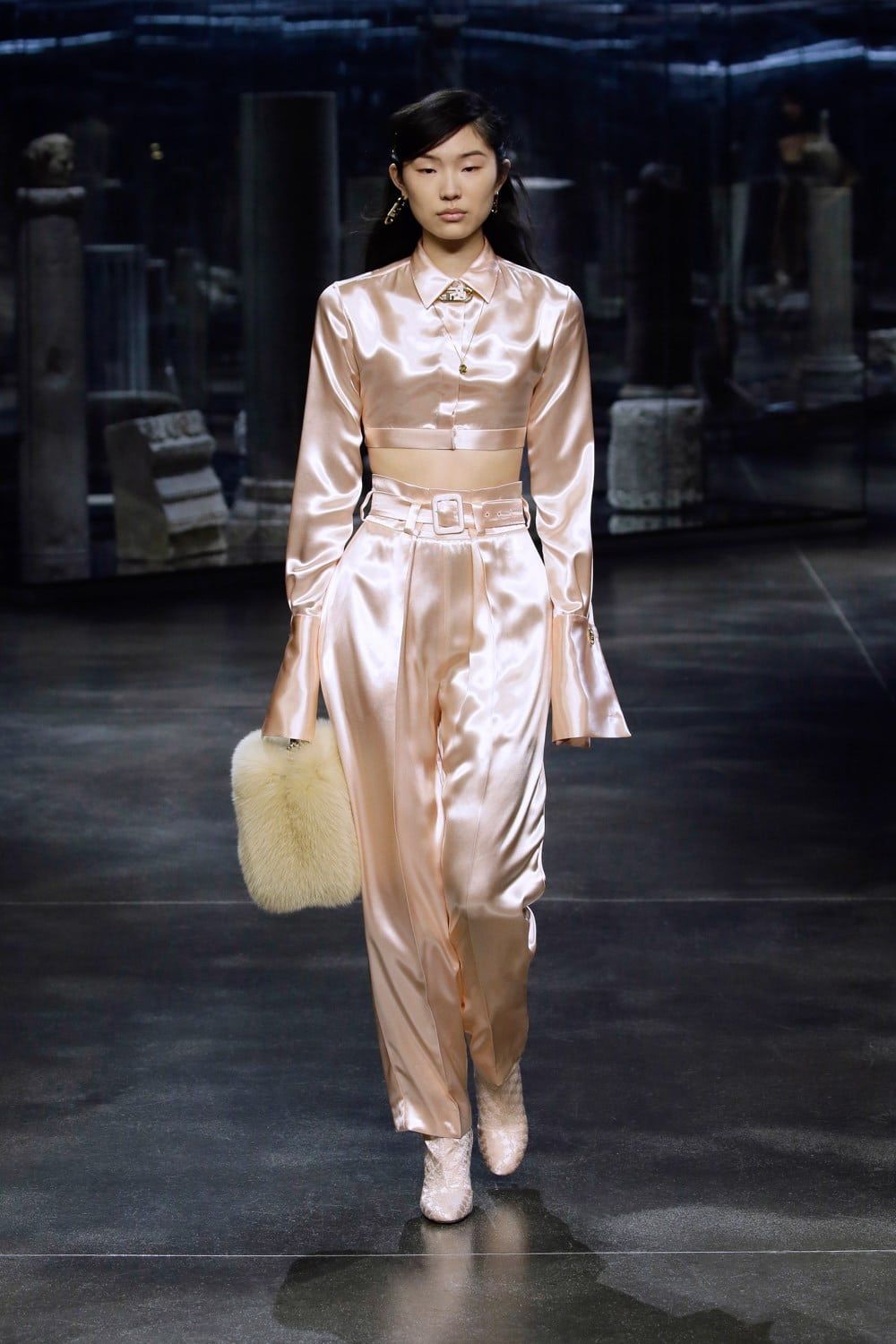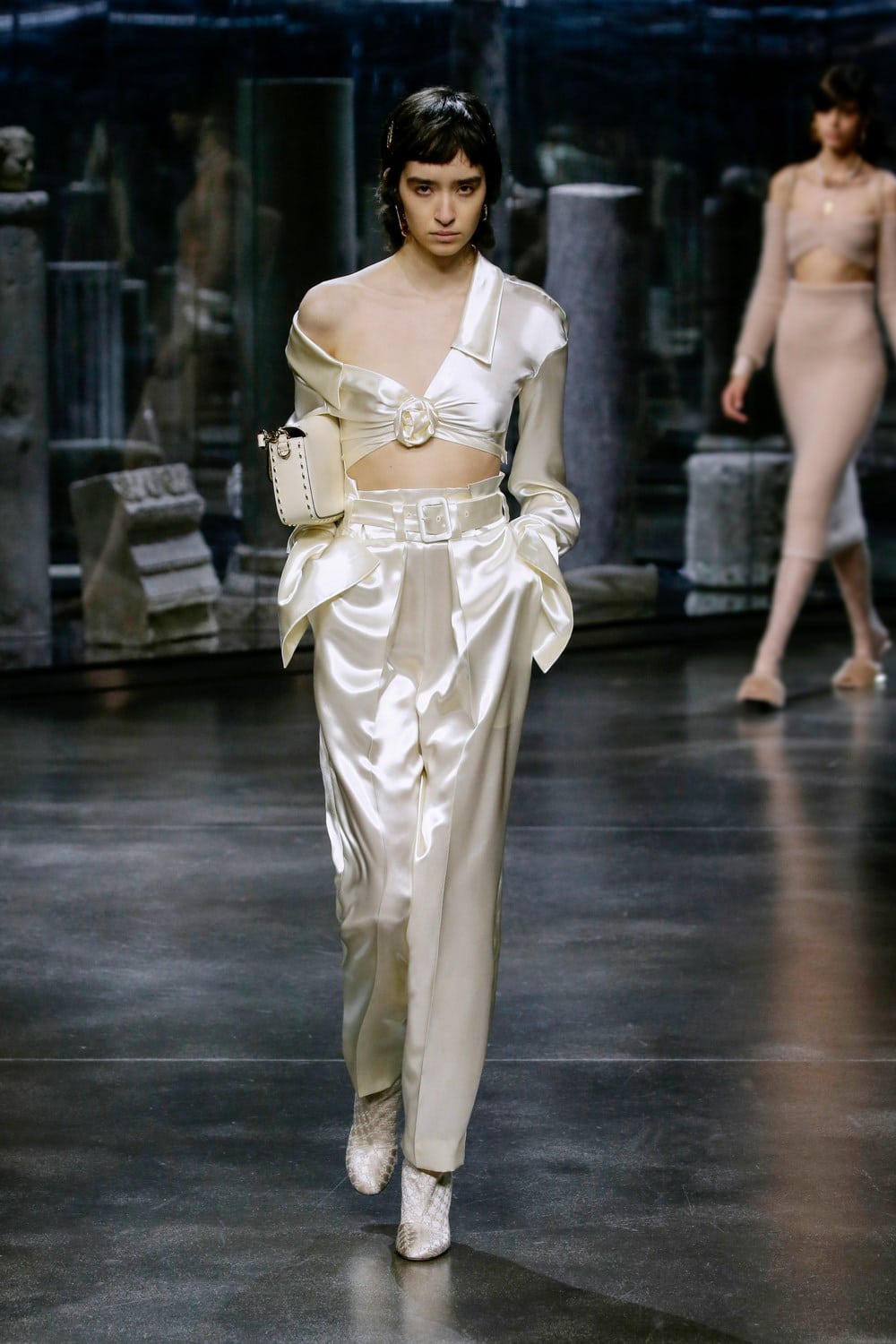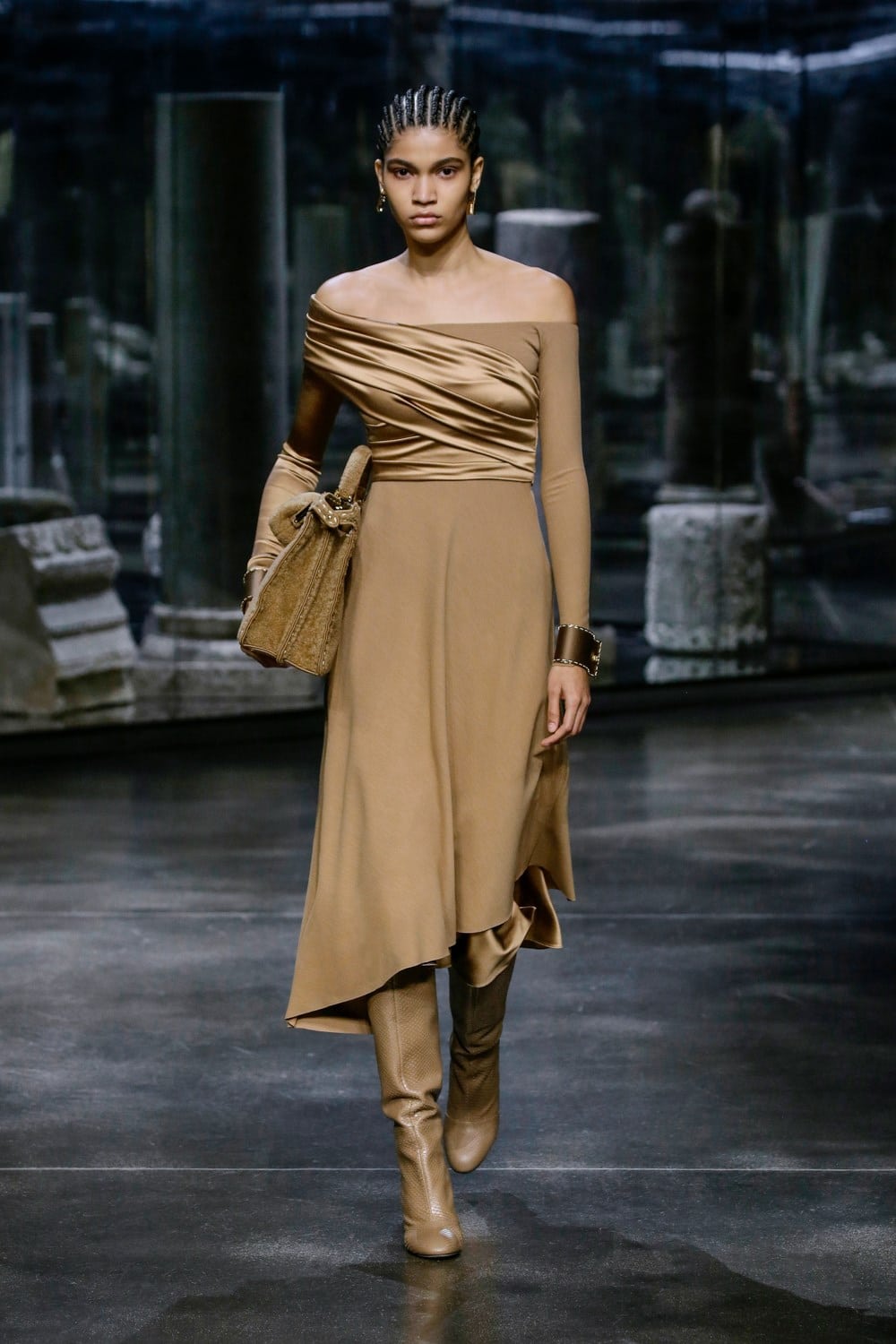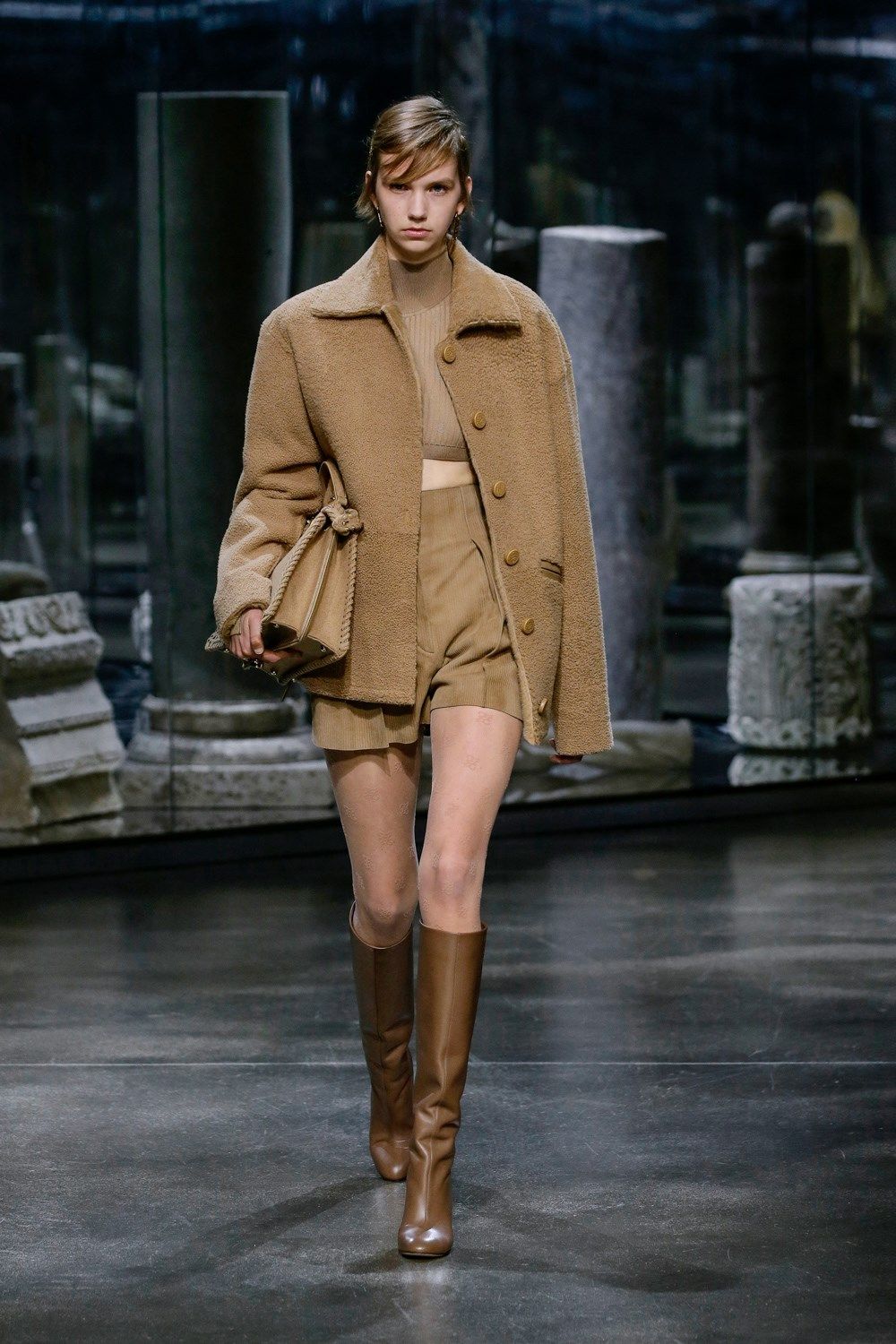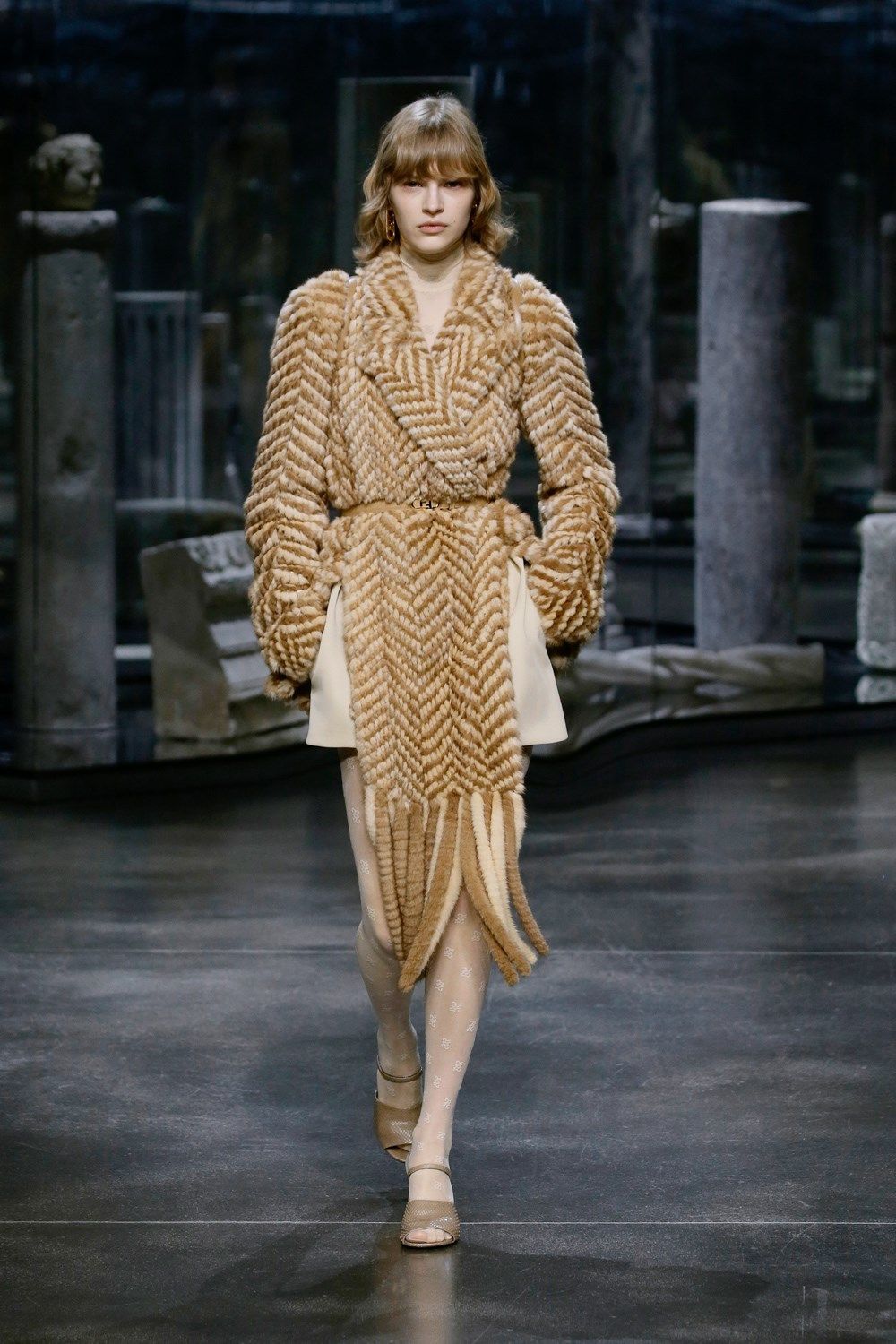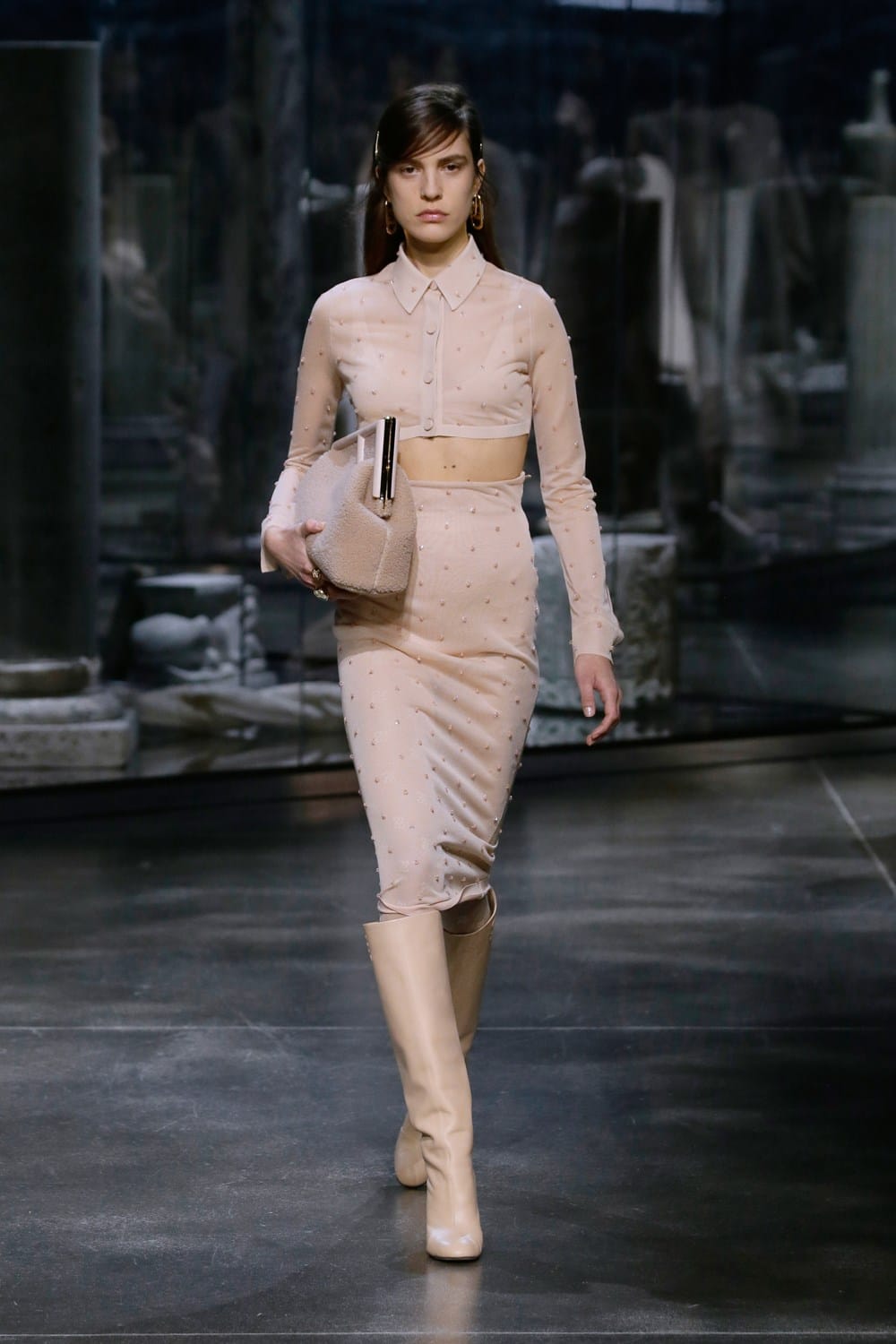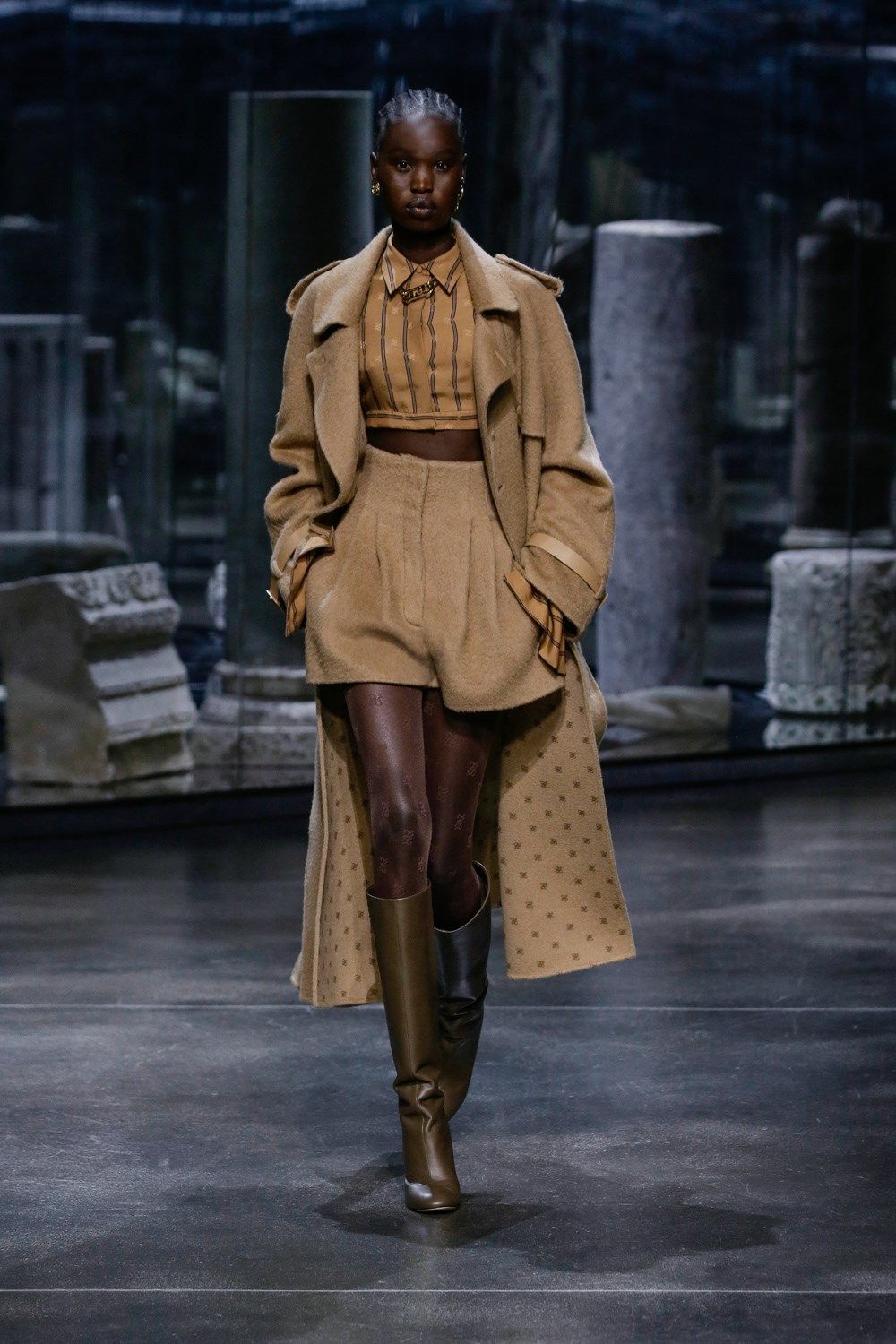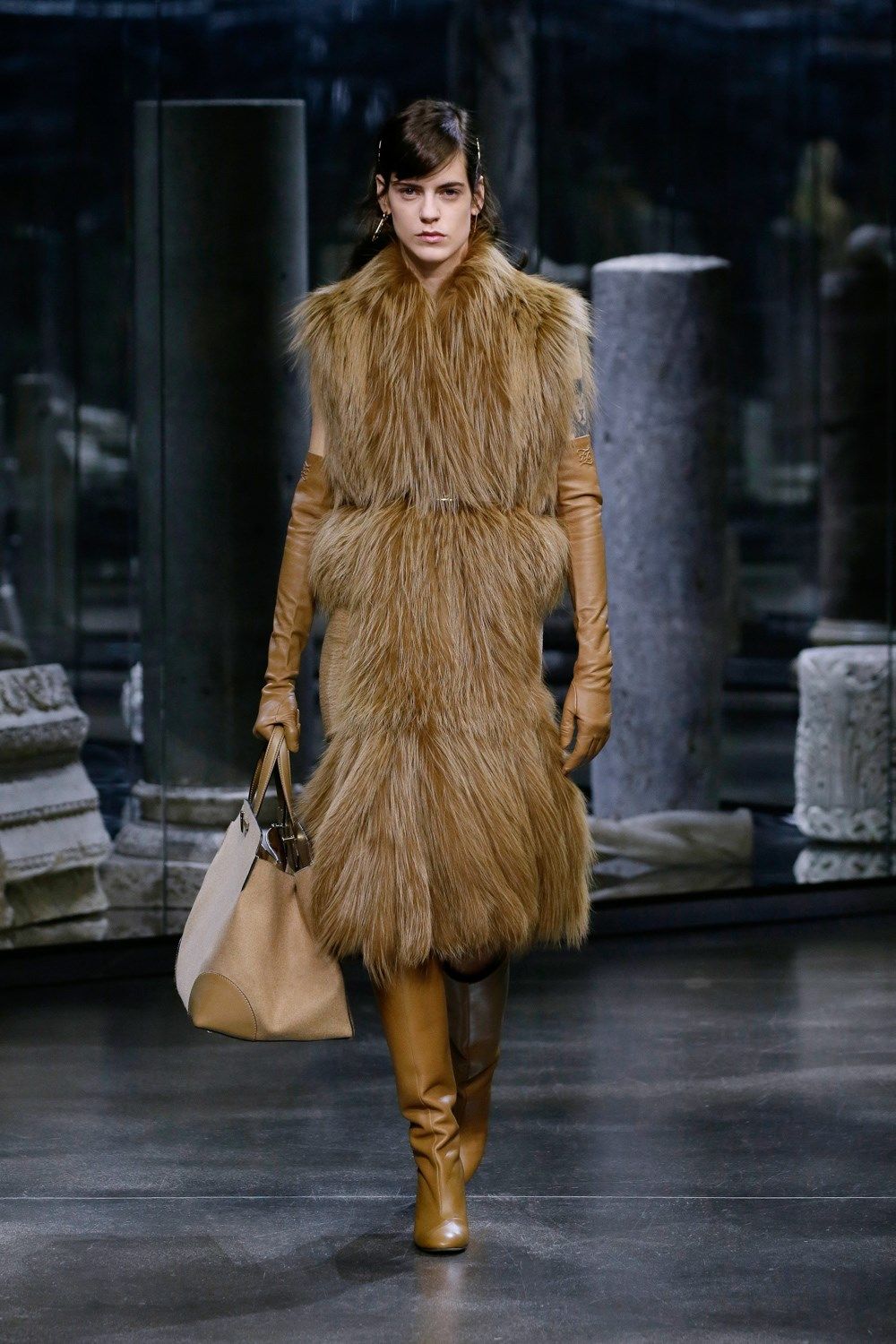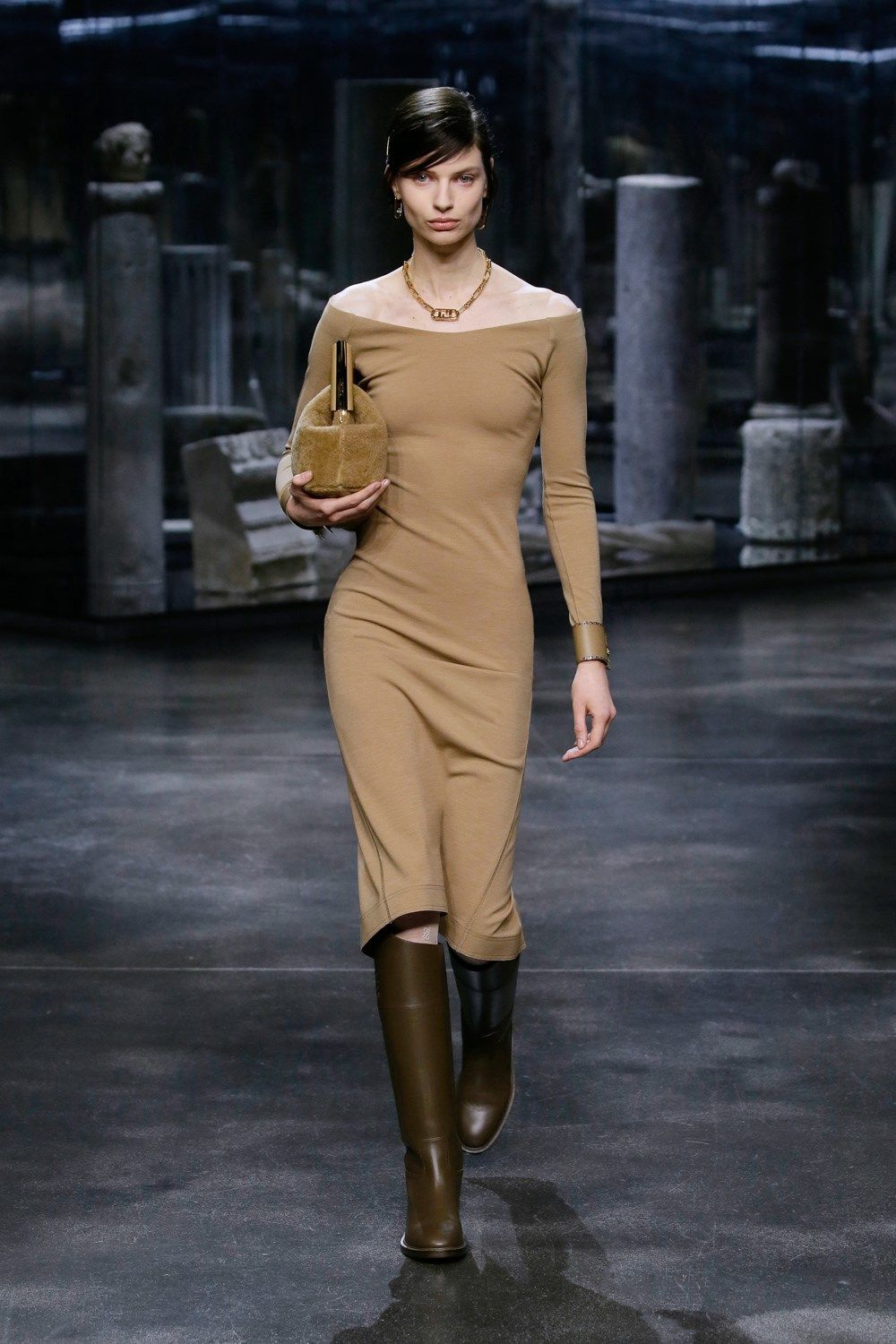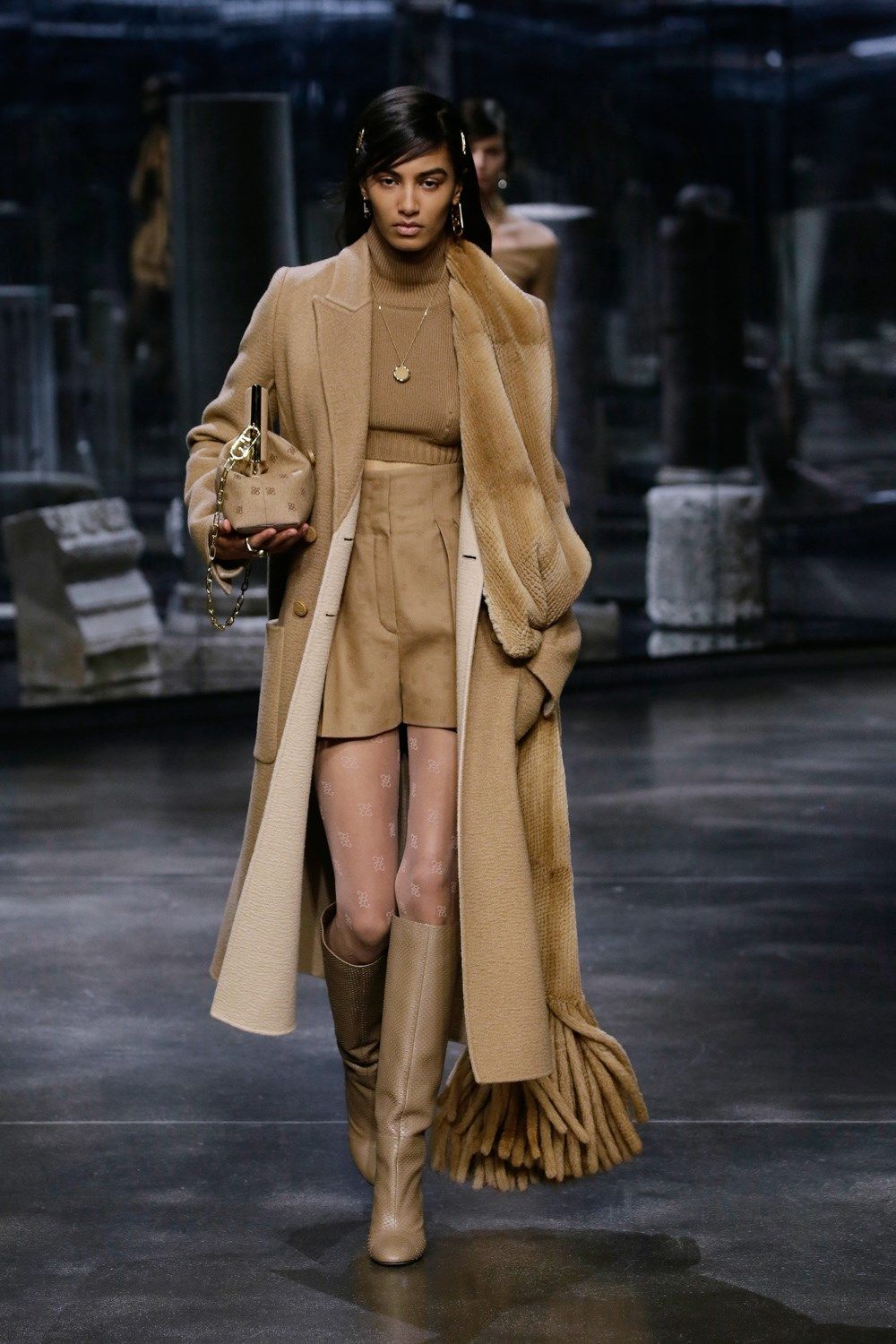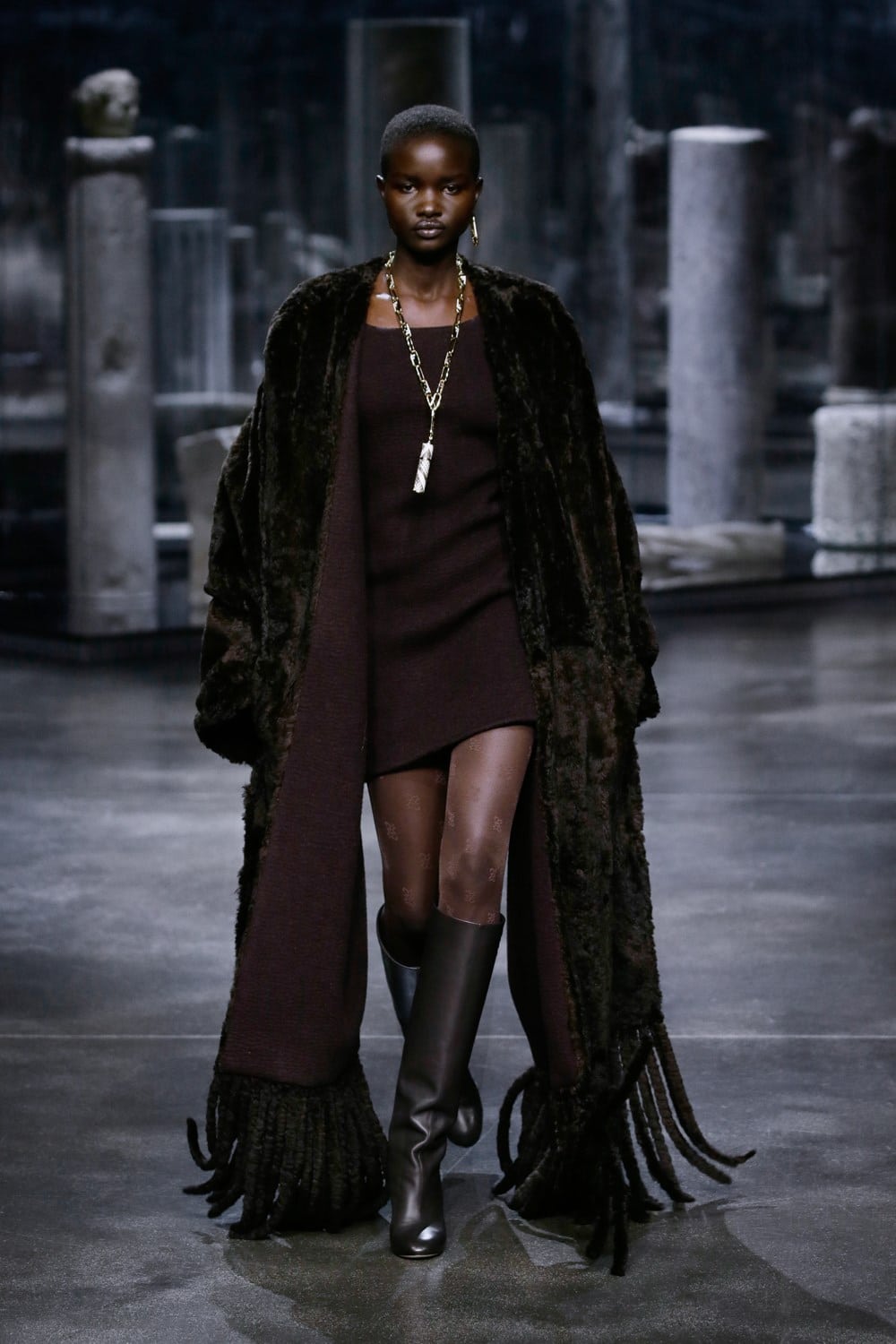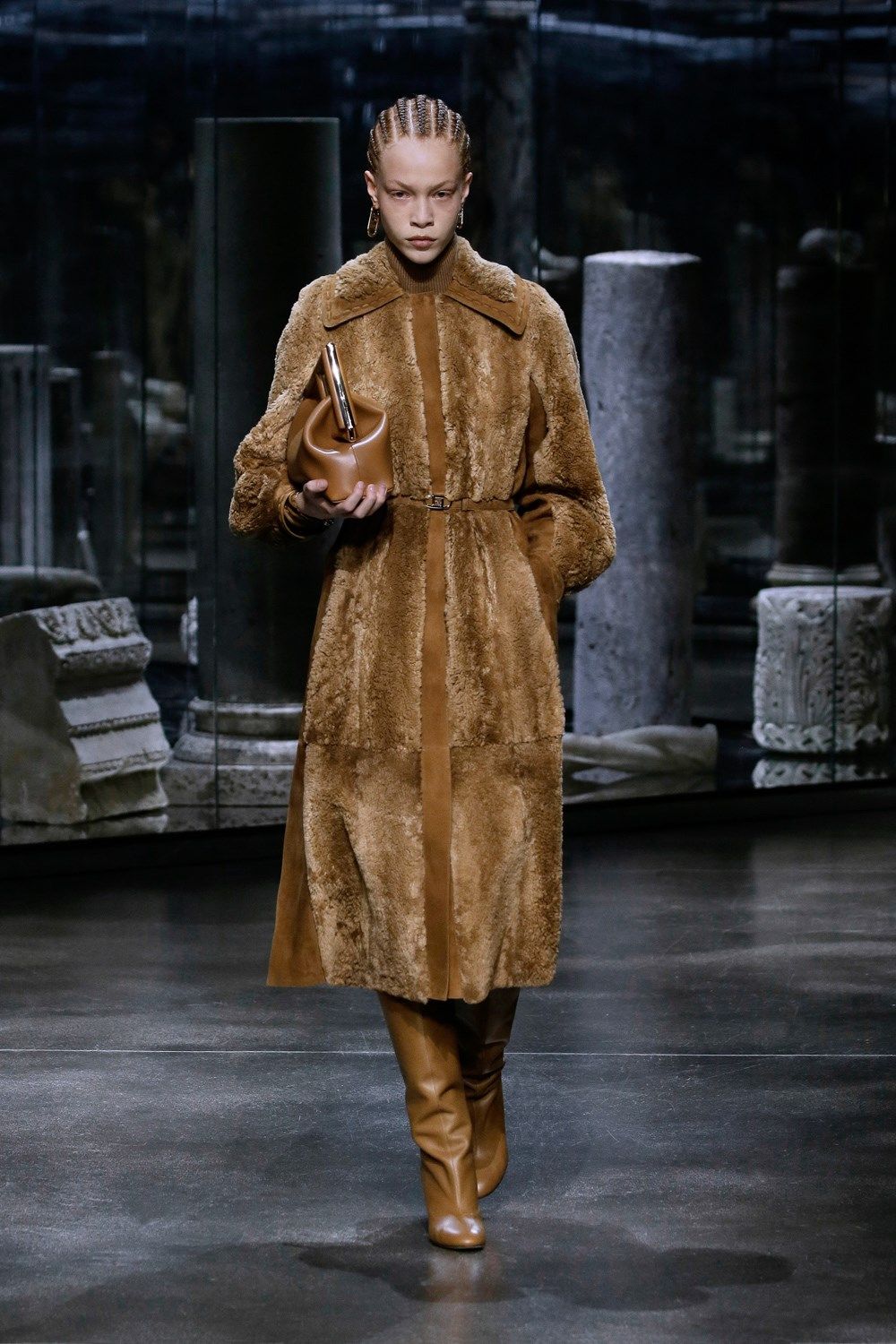 After being in charge of the creative direction of the men's lines for Louis Vuitton and Dior, Kim Jones began a new chapter with Fendi in January. The brand announced in September that the designer would be in charge of the new haute couture collection as well as ready-to-wear for women. The first proposal we could see last month and now, it was time to unveil what Kim Jones had been preparing for next winter.
The fall/winter 2021 garments tinged the runway with neutral tones. Among them, wool ensembles, silk dresses and details such as flared sleeves or fabrics like suede stood out. In turn, draping and shirts in different versions were other key aspects of the proposal. In addition, the new artistic director wanted to pay tribute to Karl Lagerfeld —who was at the helm of Fendi for more than 50 years— through the Kaligraphy print and the Fendi First shoe.
Kim Jones explained that when it came to conceiving this collection, both the history of Fendi and Silvia Venturini Fendi's everyday uniform were his main sources of inspiration. He also states that the strong women around her have had a great influence on her creative process. However, we think he forgot to mention that Daniel Lee's creations for Bottega Veneta are also quite present in his proposal, aren't they?
Was it Fendi FW21 or Bottega Veneta FW20?
Kim Jones has certainly taken a trip to the past to come up with the new Fendi garments. The problem is that that past is much closer than it should be. Specifically, it goes back to Bottega Veneta's fall/winter 2020 collection. One of the most obvious elements that reflect this parallel is undoubtedly the bangs emanating from the coats. And if you add to this the combination with the maxi bags…
It seems that no member of his team knew how to put the brakes on when the proposal was on the table. Nor does it make sense that a luxury brand like Fendi is so obviously nourished by another brand in its category. And Kim Jones has not even let a little more time pass between collections so that the similarities would not be so blatant.
You're at the head of a luxury brand and this is the best you can offer…?