READ IN: Español
LOEWE Perfumes presents the new limited edition Home Scents Candle Gift Sets. This year's edition includes pairs of specially selected scented candles in exclusive packaging, adorned with the nature-inspired motifs of British Arts & Crafts artist Charles Francis Annesley Voysey (1857-1941).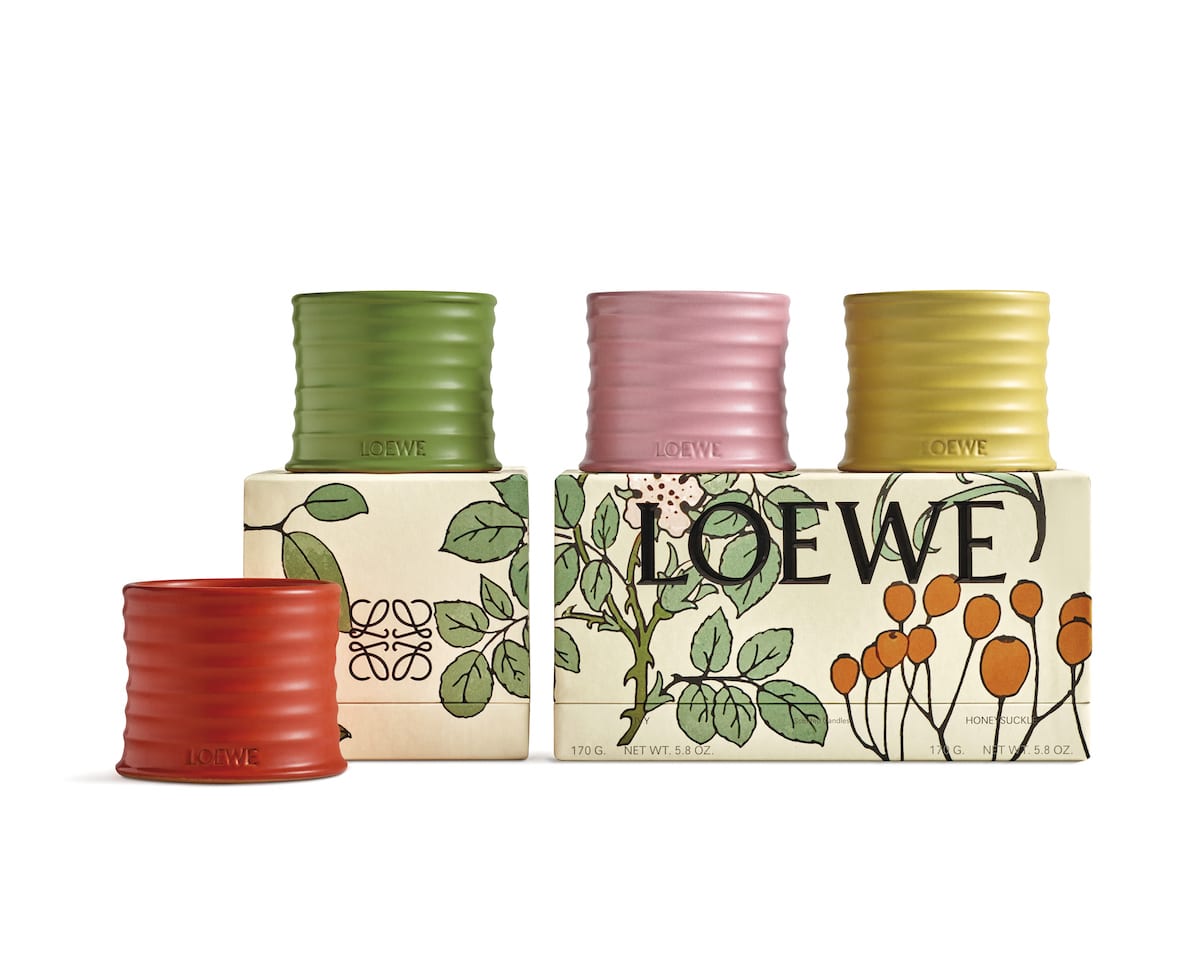 Voysey's work has inspired this year's edition of LOEWE's ready-to-wear and accessories capsule collection, with his 1898 "Aphotecay's Garden" wallpaper pattern appearing on the house's gift wrap, boxes and labels.
The design, featuring an array of birds, grasshoppers, medicinal plants, flowers and lowers, evokes the joyful and elusive atmosphere of a fantasy herbarium. It is the lyrical expression of LOEWE Perfumes' electrifying Christmas gift collection; standard size fragrance gift sets from the LOEWE Botanical Rainbow collection, combined with matching scented accessories and two pairs of LOEWE Home Scents scented candles; 'Tomato Leaves' and 'Luscious Pea' and 'Honeysuckle' and 'Ivy'.
Each fragrance in the LOEWE Home Scents range reproduces the pure essence of a single plant, flower or herb. Thus, additional notes are revealed over time. And while each fragrance can be combined with multiple others, these two pairs of LOEWE Home Scents Candle Gift Sets have been chosen for how they enhance their scents together.
The LOEWE Home Scents Green Candle Set includes a 'Tomato Leaves' scented candle and a 'Luscious Pea' candle, both with fresh, green fragrances. The 'Luscious Pea' candle has a medium-intensity fragrance that evokes the scent of peas sprouting in spring. It reveals aquatic notes once lit. 'Tomato Leaves' candle has an intense aroma that captures the scent of tomato plants just before they bear fruit. Once lit, it reveals notes of blackcurrant berries.
The LOEWE Home Scents Floral Candle Set includes the 'Honeysuckle' and 'Ivy' scented candles with softer, floral fragrances. The 'Ivy' candle gives off a woody, medium-intensity scent that evokes the green scent of lush climbing ivy. When lit, it reveals delicate floral notes. Finally, the 'Honeysuckle' candle has a low intensity floral scent that reproduces the sweet aroma of honeysuckle. Once lit, it reveals delicate notes of honey.
The handmade terracotta ceramics with a fluted design inspired by a 5th century BC Greek cup are also glazed in complementary colours; red for 'Tomato Leaves' and green for 'Luscious Pea'; pink for 'Ivy' and yellow for 'Honeysuckle'. This makes the combinations also decorate any space not only visually but also olfactorily.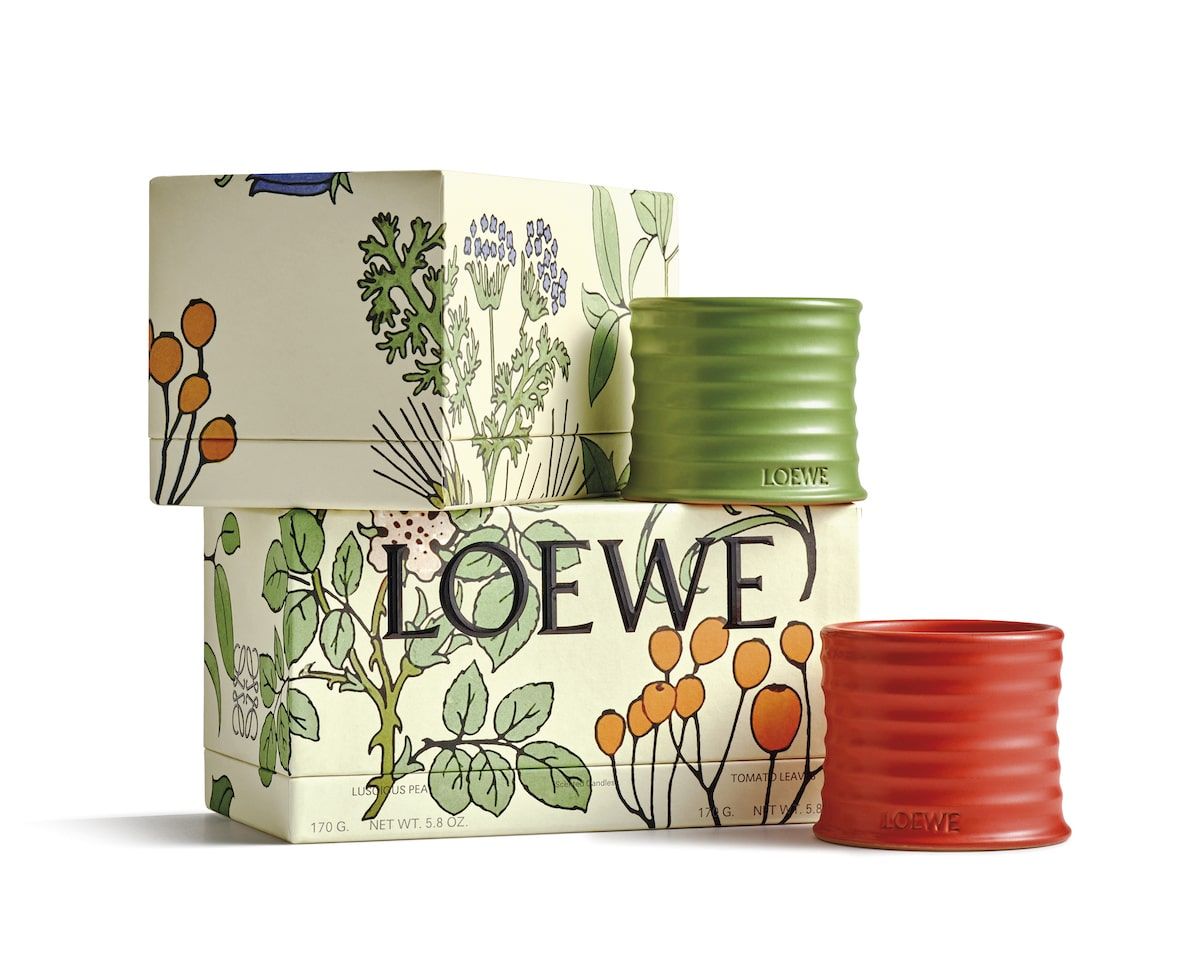 LOEWE Home Scents Candle Gift Sets are available now through selected retailers, Loewe's physical shops and its website.