READ IN: Español
This season, Byredo presents a second version of its 18-colour palette in limited release. It is a range of radiant earth tones, arranged in an interrupted series to inspire instinctive rather than prescriptive application.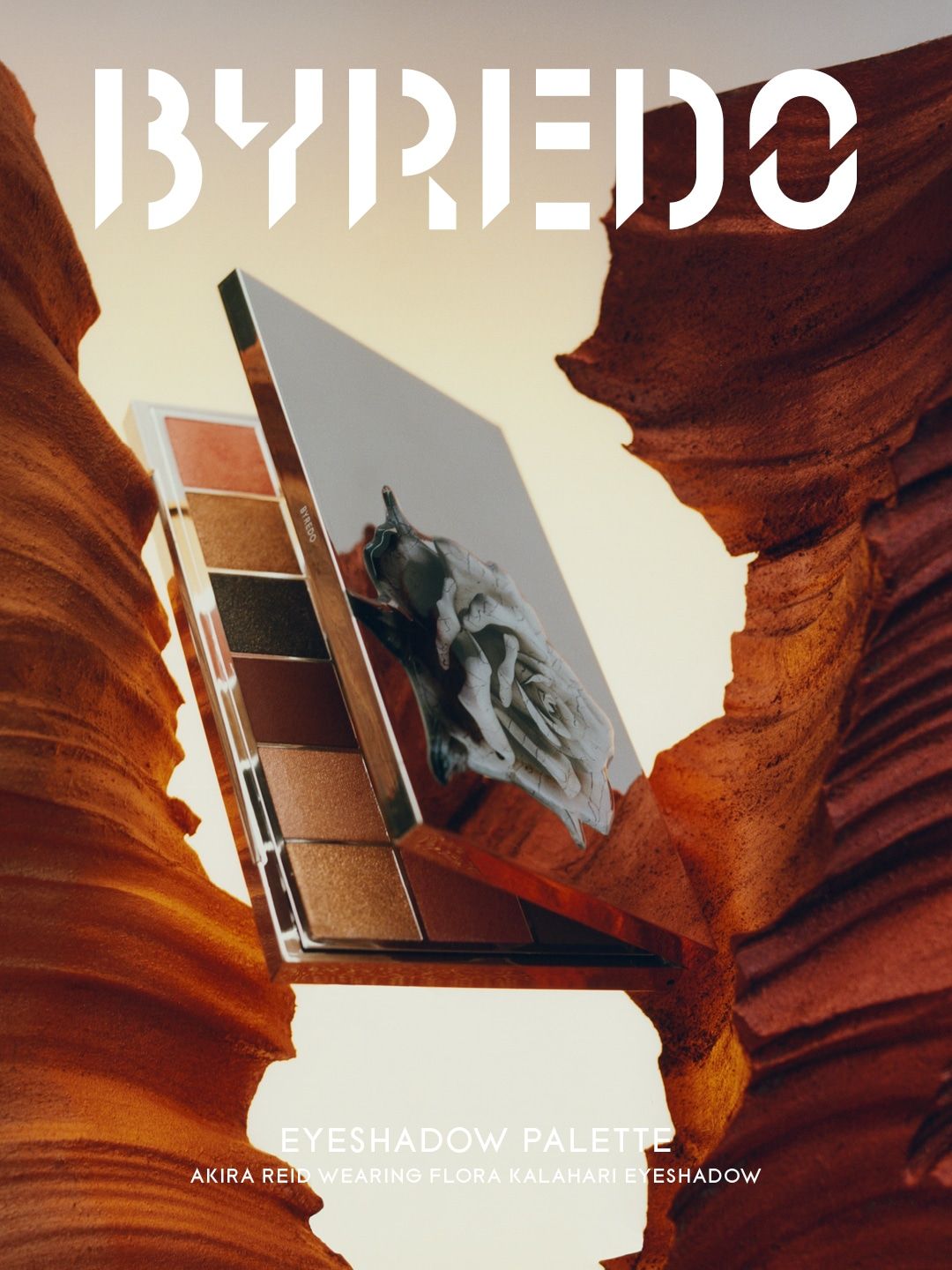 With a name that places the Roman goddess of flowers in the South African desert, Flora Kalahari draws on the imaginary nuances of an otherworldly desert landscape to create an apocalyptic harmony. From a shimmering copper sandstorm to a barren burnt amber; a delicate desert tended to an intense, sparkling calcite. Luminous warmth permeates with each light, gliding hue, formulated to be highly buildable and blendable for endless expressions.
That vision is further enlivened through a campaign photographed by Elizaveta Porodina, which shows Flora herself in the middle of the dunes, seen through a picturesque lens of surrealism.
You can find Flora Kalahari and more Byredo products at the Claudio Coello boutique in Madrid and at abanuc.com.