READ IN: Español
As part of Fortnite's Halloween event, Epic Games is introducing a series of special cards. After revealing four cards last week, the video game has unveiled six cards for the second round, one of which features the familiar KAWS iconography.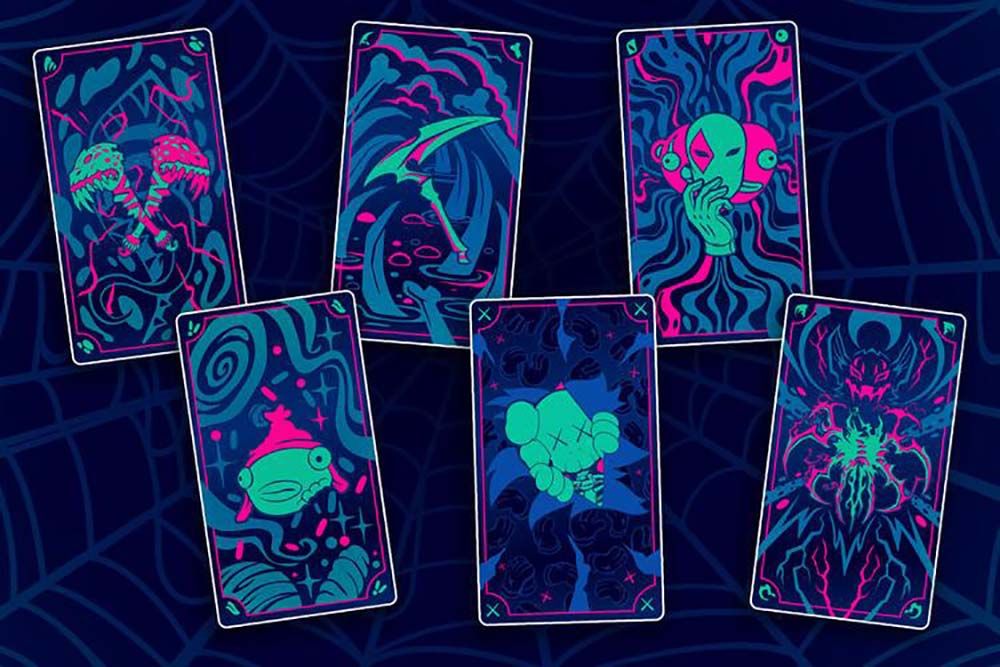 Details of what Fortnite's collaboration with the limited edition toy and costume artist and designer will look like have yet to be revealed. However, later this week, the Fortnitemares card will be available to reveal the official look of KAWS x Fortnite. Aside from this card, five others are on the way.
Ahead of its reveal, Epic Games shared a hint about what's coming this week: "Week 2 is packed with new cards to release, six in fact. Like last time, there's no pattern as to when they'll turn around, but try to use the hints to get a feel for what they'll show."
Last week, four Fortnitemares masks were introduced: Frankenstein Monster, Rick Grimes, Skeletara and Curdle Scream Leader, each of which is now available in the Item Shop. The new KAWS card, along with the other five remaining cards, will be available in the Item Shop later this week.