READ IN: Español
Frank Ocean's new independent luxury label blesses us for the first time with an iconic collection and a collaborative story with Prada. We dive into the concept.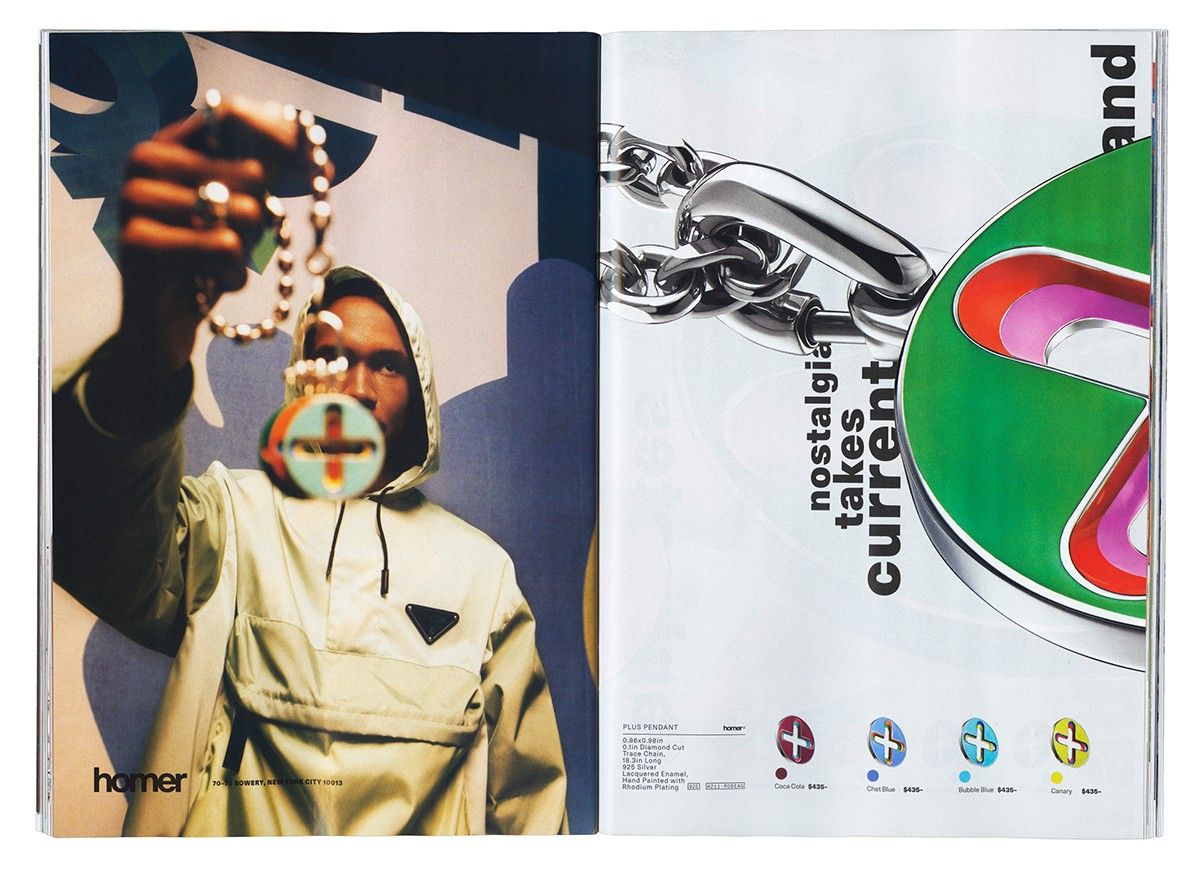 On August 6, the artist announced his own American luxury brand. Now, he offers us a teaser of Homer's debut collection, which will see the light of day on August 9 at his New York store. Find it at 70-74 Bowery.
Inspired by "childhood obsessions" and "heritage as fantasy," her jewelry line is handcrafted from 18-karat, recycled sterling silver, hand-painted enamel and diamonds grown in her own lab.
"Hand on heart, this project has kept my mind moving and my imagination constantly turning," Ocean wrote in a recent Instagram story. "All my work now is dedicated to my family. To everything. My hope is to make things that last, that are hard to destroy, set them in stone."
From that range, the axis on which the opening collection revolves, derives a series of silk scarves printed with the silhouettes of the jewels. But that's not all; Frank Ocean's immersion in the world of fashion comes full circle with a Homer x Prada collaboration. As illustrated in the catalog captured by Tyrone Lebon, this one will include elements such as utilitarian accessories or Prada's archival anorak reissued with Ocean's codes. We just want to see what's next from now on.