READ IN: Español
GANT SS22 takes inspiration from archival sports classics from the 70s with bold colours and prints that represent a carefree attitude. The brand continues to focus on casual preppy designs, offering classic maritime looks. This drop also revisits the Rough Weather story that has a strong connection to this season.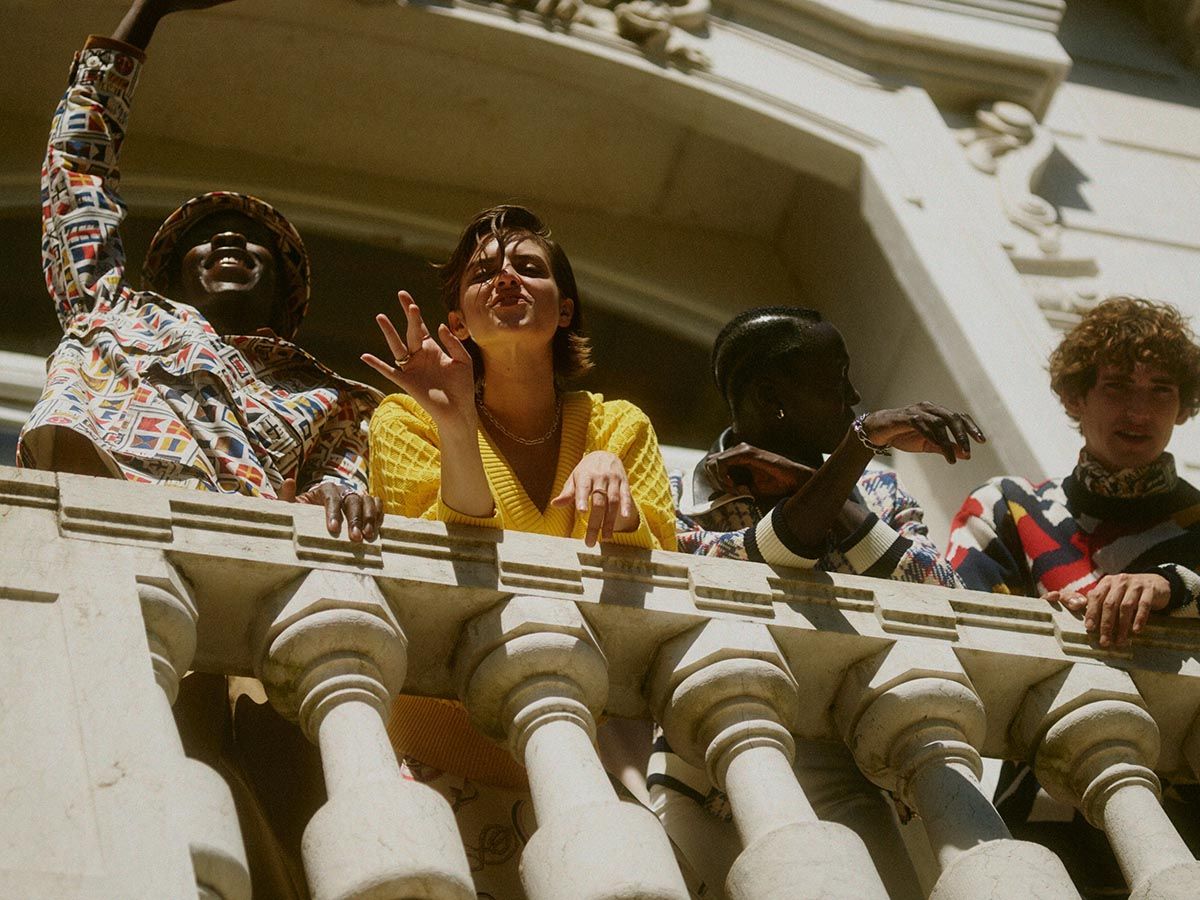 Coastal living is in its DNA, but for this season GANT's nautical heritage gets a 70s twist. The SS22 season kicks off with a springtime seaside story called Good Coastal Vibes. GANT draws inspiration from the escapist yearning of travel and the spirit of ocean sailing.
Nautical style meets bohemian sensuality and retro references. This is present in flared jeans and leather with suede jackets, mixed with his iconic streetwears. It is also seen in breton and block stripes, preppy piping and borders, thick ruggers and polo necks, gold buttons and pleated skirts.
The influence of the 70s also means a slight change in patterns. Alongside the loose, relaxed cut that is still present, we also see slimmer, more fitted shapes. The mix of these silhouettes will be the key to achieving the right look.
The nautical theme sets the colour palette, blues, whites and creams, spring shades of beiges and browns lay the foundation and are used alongside retro tones such as green, signal red and sunny yellow, and preppy accents of pink and turquoise. To get the retro vibe just right, different washes of denim are mixed into the range.
A beautiful sail stroke print tells the nautical story of the beginning of the year and is supported by elements of ropes and oars, retro stripes, fresh and bold tartans, vintage signal flag patterns and eclectic oversized regatta prints.
This season GANT has put a special focus on basics, modernising and refreshing them to better suit their more daring tops. In the first instalment they will be launching a new jumper range called Icon G Essentials, with the little diamond badge stitched on the chest that is going to be a seasonal must-have.
The first issue of GANT's SS22 season is now on sale in shops and online.