READ IN: Español
The two emerging designers with homonymous brand have put the finishing touch to a MBFWM full of interesting proposals. Both Georgiela Studio and Vanda Janda have placed the woman at the center, building the discourse around her figure. The designers provide women with the tools and designs necessary for their empowerment.
The last fashion show of Mercedes-Benz Fashion Talent was that of Georgiela Studio. The whole proposal focused on the figure and volumes around the woman. Colors such as pink, red, green or purple invade Georgina's imaginary in which the avant-garde and minimalism are displayed in equal parts.
The final touch came from the hand of Vanda Janda. The designer from Prague landed in Madrid to present her proposal to the Spanish public. The green and pink tones flooded the catwalk and feather fabrics were the absolute protagonists of the designs.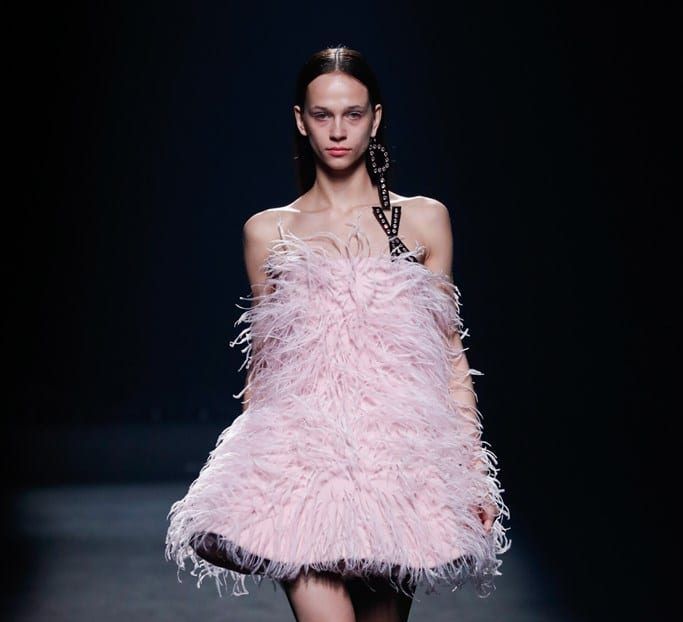 After the two fashion shows, the MBFWM management announced the winner of the 19th edition of the Mercedes Benz Fashion Talent Award. Surprisingly, it was Rubearth again, who previously won the same award and the first edition of the Allianz EGO award.
A finale that was certainly celebrated after the show in the Kissing Room of the pavilion with a nice toast by Tanqueray and Royal Bliss. See you in September for more fashion shows at MBFWM!