READ IN: Español
Gigi Hadid has shared with all of us what her routine is to look divine now that she's a mom to little Khay. She details it all – from her moisturizer to her favorite gloss – in a video for Vogue's Beauty Secrets channel.
The supermodel gave birth to her first daughter with Zayn Malik last September 20. Since then she confesses that she began to take much more seriously the importance of using natural products on her skin. Her summer must-haves were Oliveda products, all of them based on olive oil extract.
Now in winter, her routine changes because – as it happens to many of us – her skin becomes drier. To restore natural moisture on dry days or after long days of work, shoots, etc., she uses Cetaphil. "I feel it really deeply cleanses and hydrates my skin," says Gigi. Another thing she confesses she likes to do in her skin routine before she starts applying makeup is to moisturize her lips. "Sometimes my face is so dry that it dries out my eyebrows too, and I take the opportunity when I moisturize my lips to put a little bit of the lip product on my eyebrows so I feel like it hydrates and sets them."
Regarding Gigi Hadid's makeup:
She likes glowy foundations, which are best suited for dry skin. To achieve this finish she uses Charlotte Tilbury's Wonder glow primer. On top of this she applies Maybeline matte and poreless foundation. She distributes it with her hands -she doesn't use brushes- because she says it blends better with the primer and achieves a more natural finish. 
For concealer, she uses Maybeline concealer. She lets it sit for a while after applying it, "I find that it makes the formula thicker and works better," she says. A curiosity that caught our attention is that Gigi applies a first coat of mascara, then blush and highlighter to give it "time" to set, and then another coat of mascara.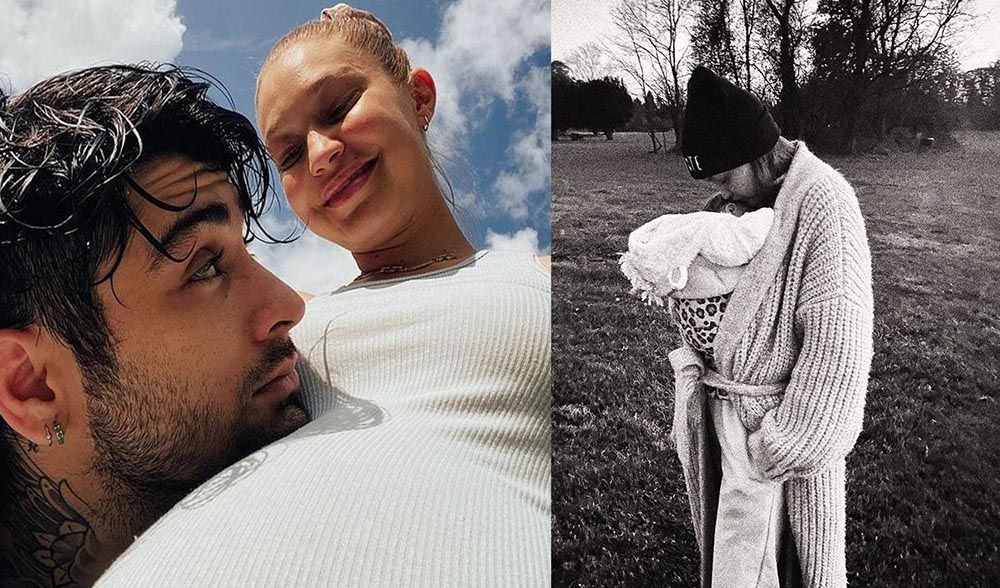 When it's time for lips, she wipes off excess moisturizer with a towel and paints with lipstick. Now she likes shades with a bit of shine. On top of the lipstick she puts plumping lip gloss, which contains serum enhancer.
At the end of the video -with the make up finished and beautiful- she reminds us that this is not her daily look and even less so now that she is a mother and has other priorities in her life. She admits that there are days when she forgets and doesn't wash her face, or that she can go without combing her hair for three days, without applying make-up for a whole week…