READ IN: Español
The La Défense industrial stadium in Paris was the stage on which Matthew Williams opened the new era of Givenchy. In what was perhaps one of the most momentous digital episodes of the hyper-digitalized era, his fall-winter 2021 collection generated a hypnotic dance between emotion, science fiction, and a reality that monumentalizes the everyday.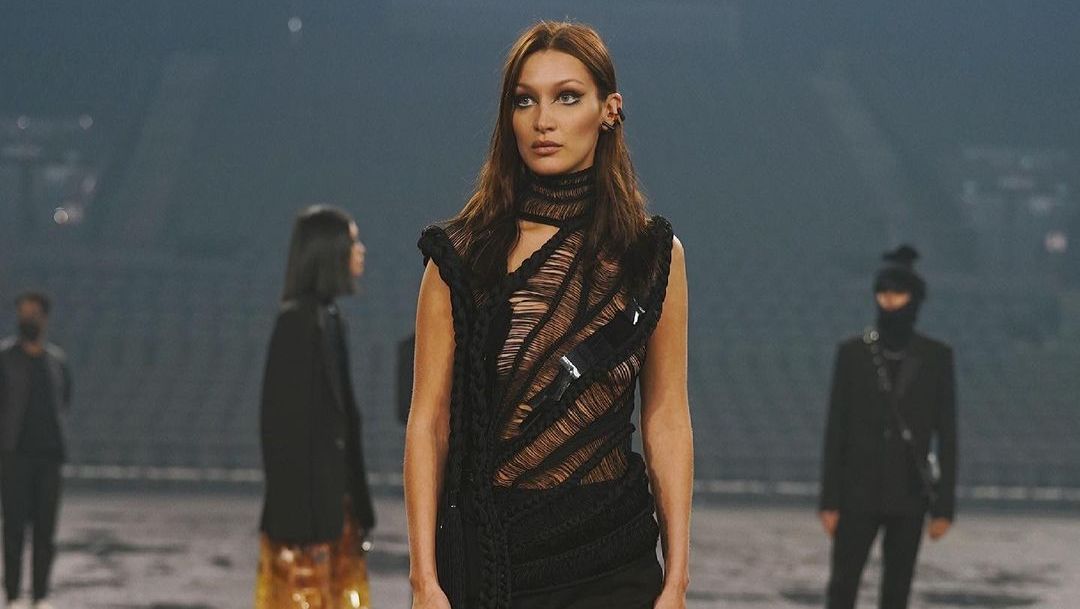 The cast of models walked among water and headlights floating from the ceilings, simulating a kind of abduction by extraterrestrial presences. In the background, Surkin's soundtrack seemed to transport us to a Berlin clubber scene where attendees experimented with their identities and flamboyance.
"In many ways, this collection is about a constant tension between two worlds. It's about finding personal meaning in difficult circumstances; it's about sincerity in what we do rather than strategy. We wanted to bring a sense of lived reality alongside precision, elegance, and extravagance in the garments and looks," Williams expresses in a press release.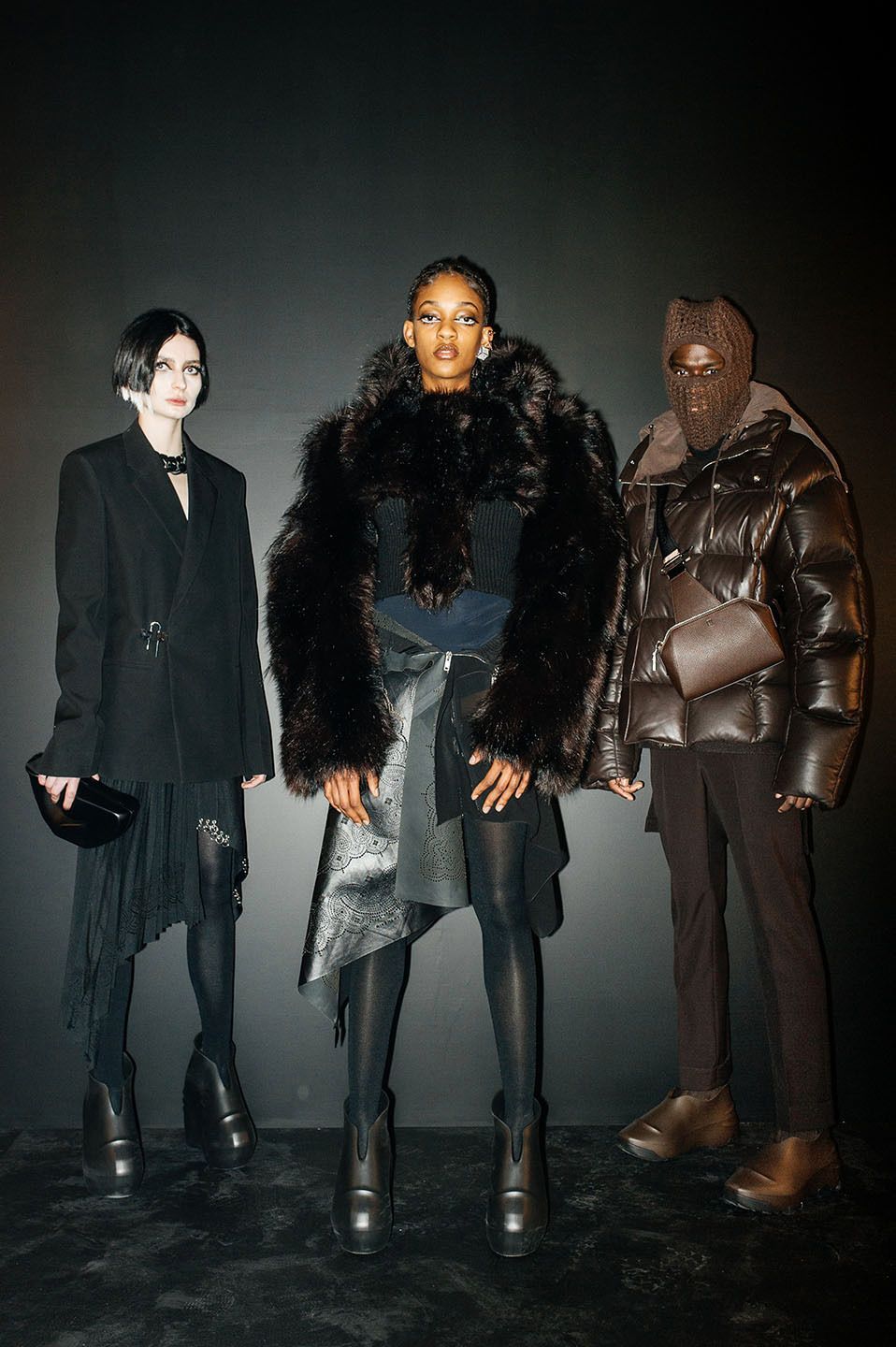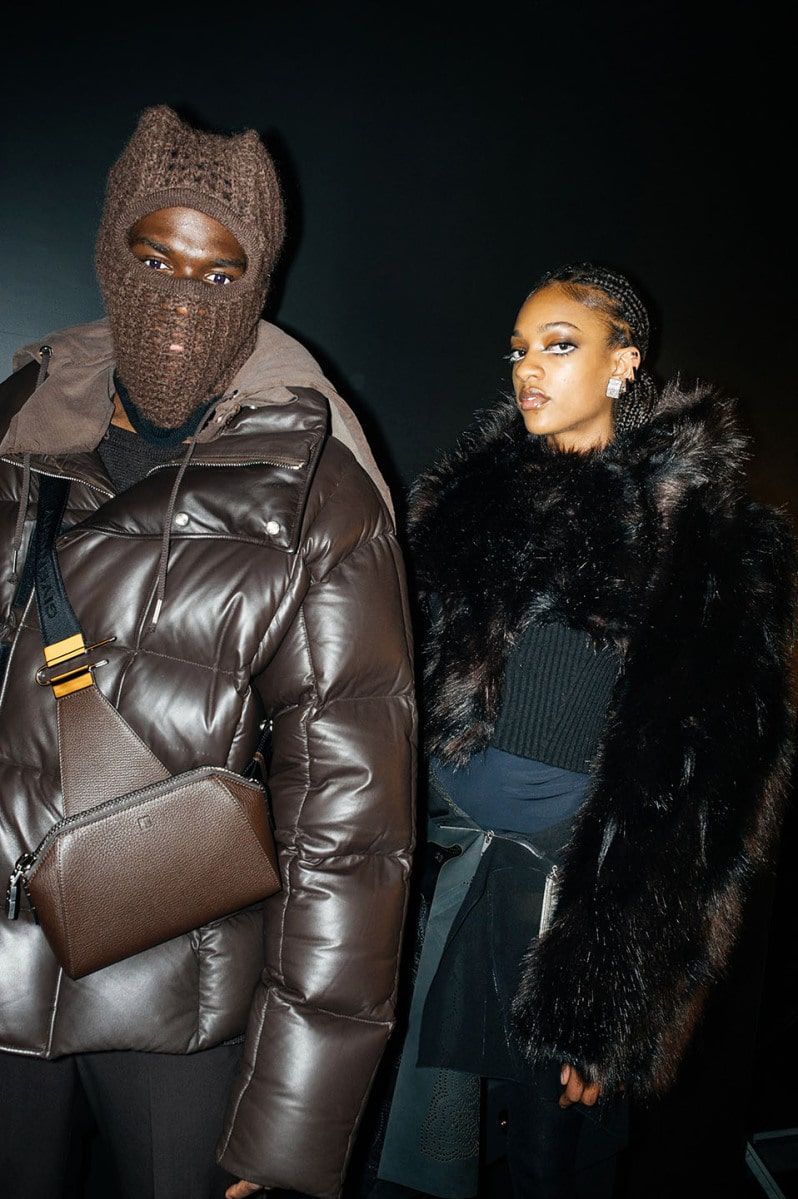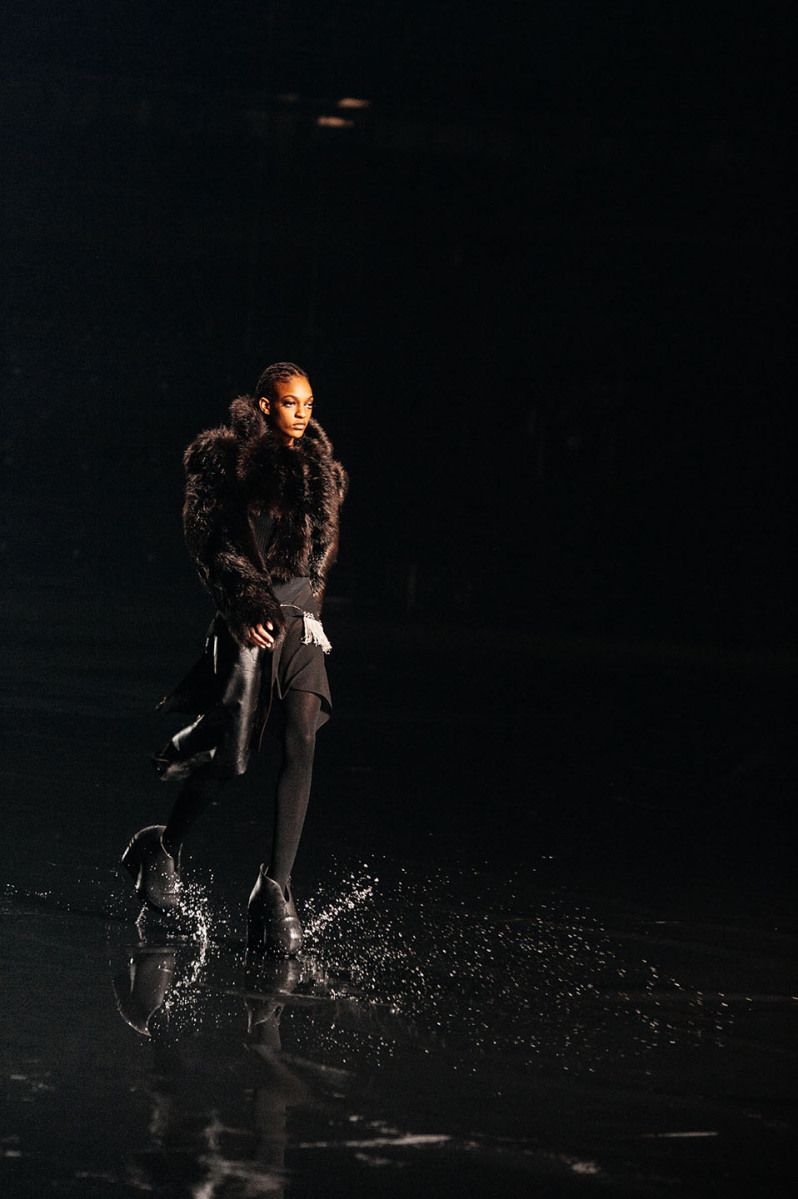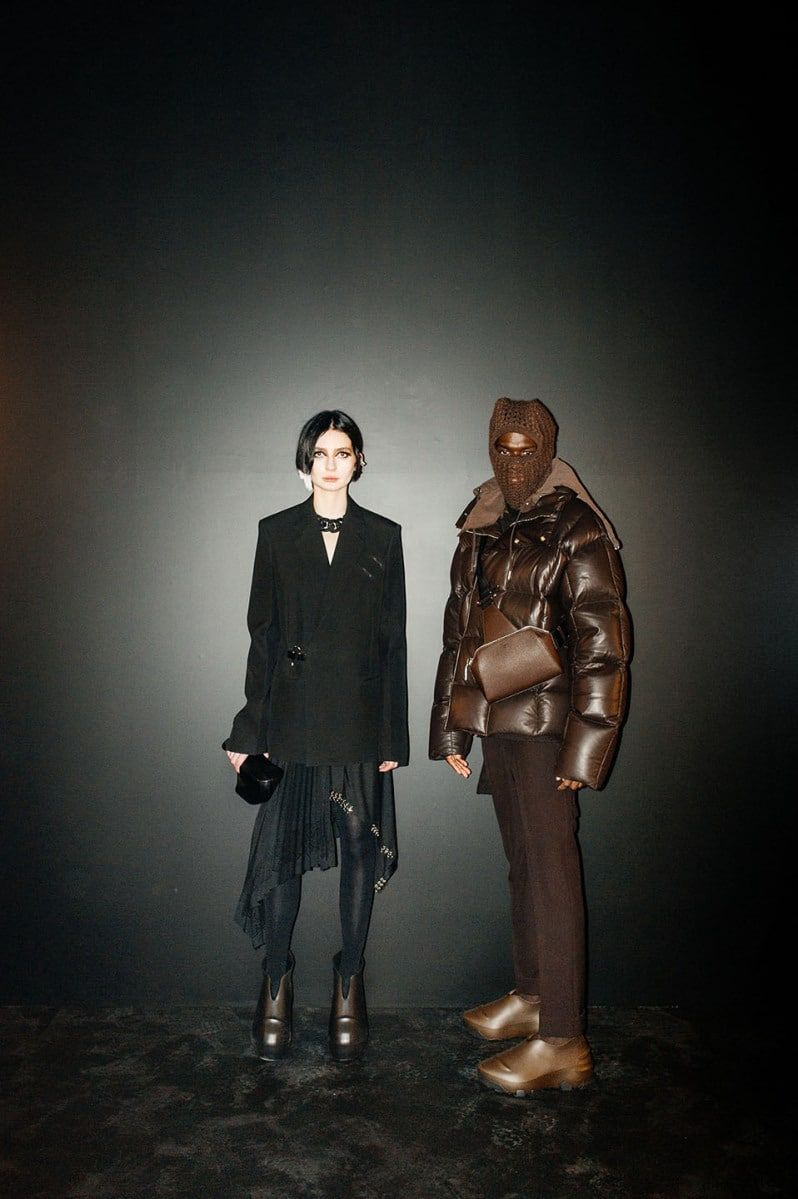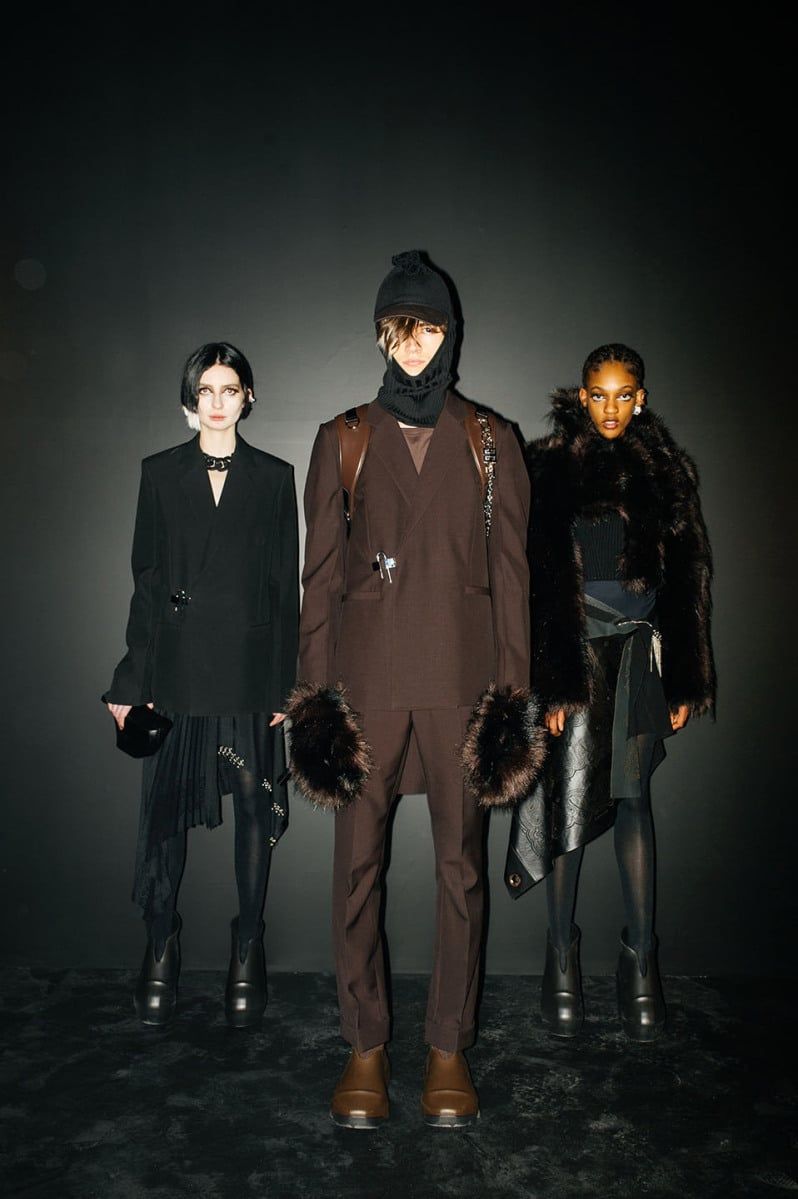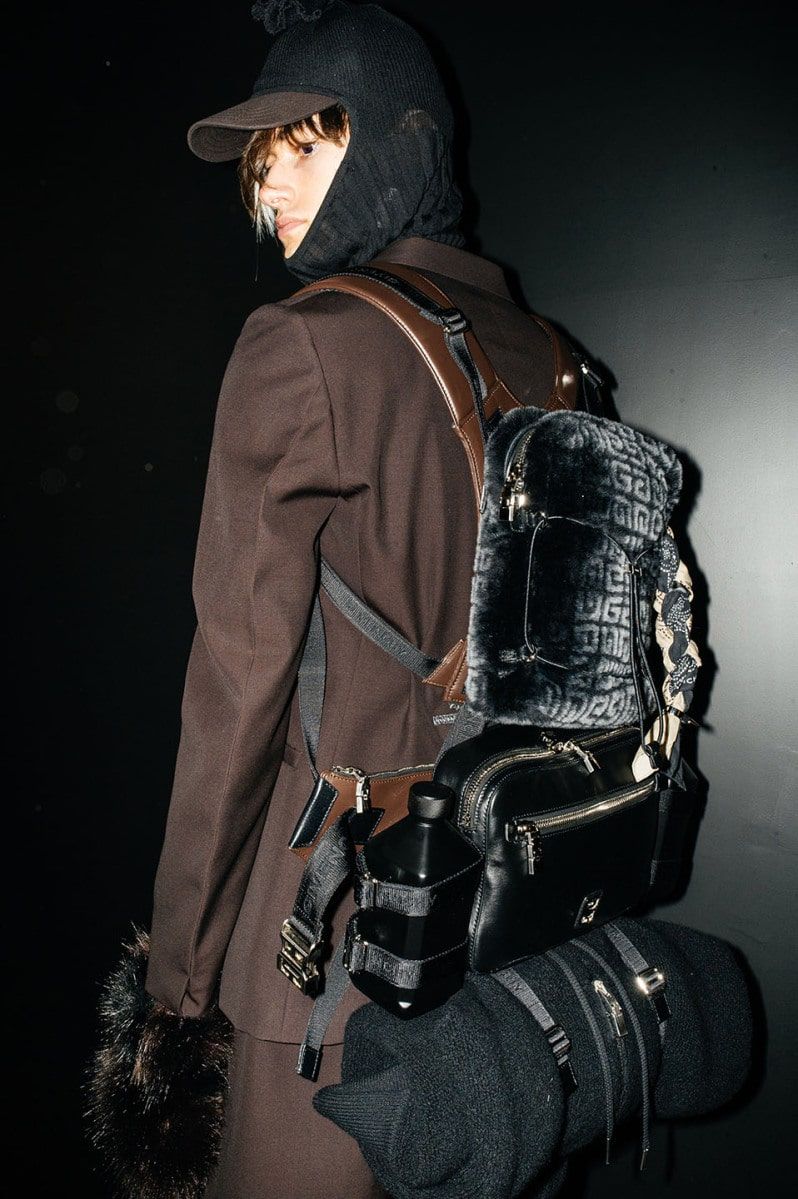 "Ultimately, for us fashion is a way of being, feeling, and connecting, rather than a game to play. It's almost like monumentalizing the everyday, filling it with emotion, like wearable music."
GIVENCHY FW21 FASHION SHOW
The collection in dark mode declined in an infinite game of possibilities, between codes that echoed Williams' heritage, such as hardware or chains, and accessories combined with synthetic fur or leather. The creative director thus transferred to the proposal his characteristic appliqués in tailoring and adorned these impossible dresses, generating a clash between Givenchy's ateliers and his industrial universe.
Matthew consolidates his tenure at the french house in a new story between turbulent clips that illustrated those graphic and intense silhouettes where volumes coexisted with more sartorial lines. Sculptural garments were accentuated with printed scarves or eccentric accessories such as 'hoof' heels similar to Mcqueen's iconic 'armadillo' boots. Not to mention the furry gloves, horned hats, or quilted scarves that injected surrealism into the show.
Fantasy thus collided with reality in an exciting fall-winter 2021 collection to be archived in the history of contemporary fashion.