READ IN: Español
Taking the helm of Italian brand Diesel SS22, Belgian designer Glen Martens creates a new chapter only for the brave. 
It was announced late last year that Y/Project creative director Glenn Martens would be adding Diesel to his CV. Noted for the original use of denim and the streamlined shape of the garments, he now presents his debut collection with italian brand through a short film by filmmaker Frank LeBon.
As expected, the Belgian designer has denim at the heart of the capsule. Asymmetrical draped skirts, double denim jeans and ultra-tight cycling shorts. In a forward-looking move, the brand has also introduced Diesel Library genderless items.
Extravagance is the real reason for this stellar debut: graffiti-effect organza pieces, unstructured ankle-length skirts, paint-splattered coats, leather everywhere and a bomber jacket that, at first glance, resembles a tile mosaic.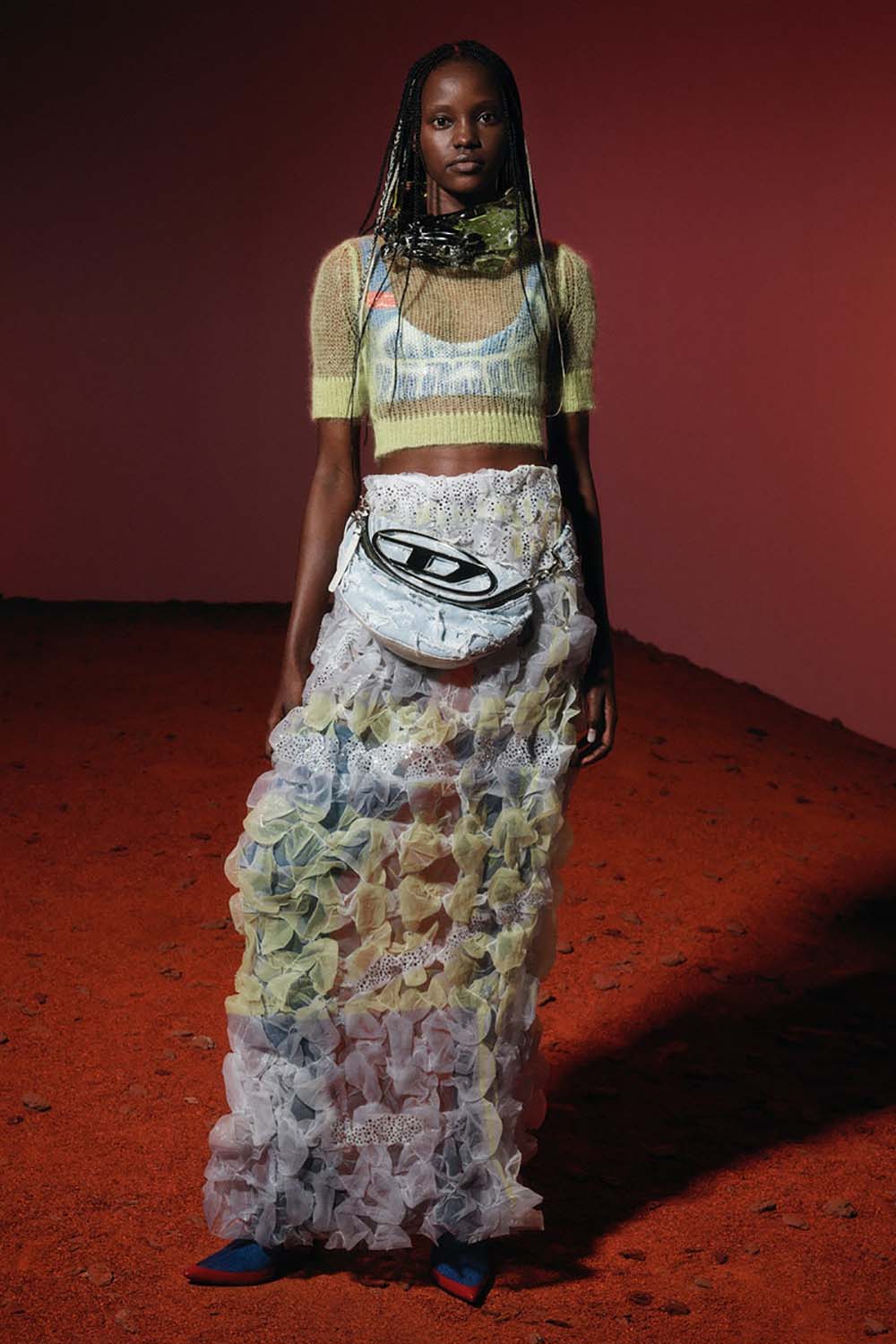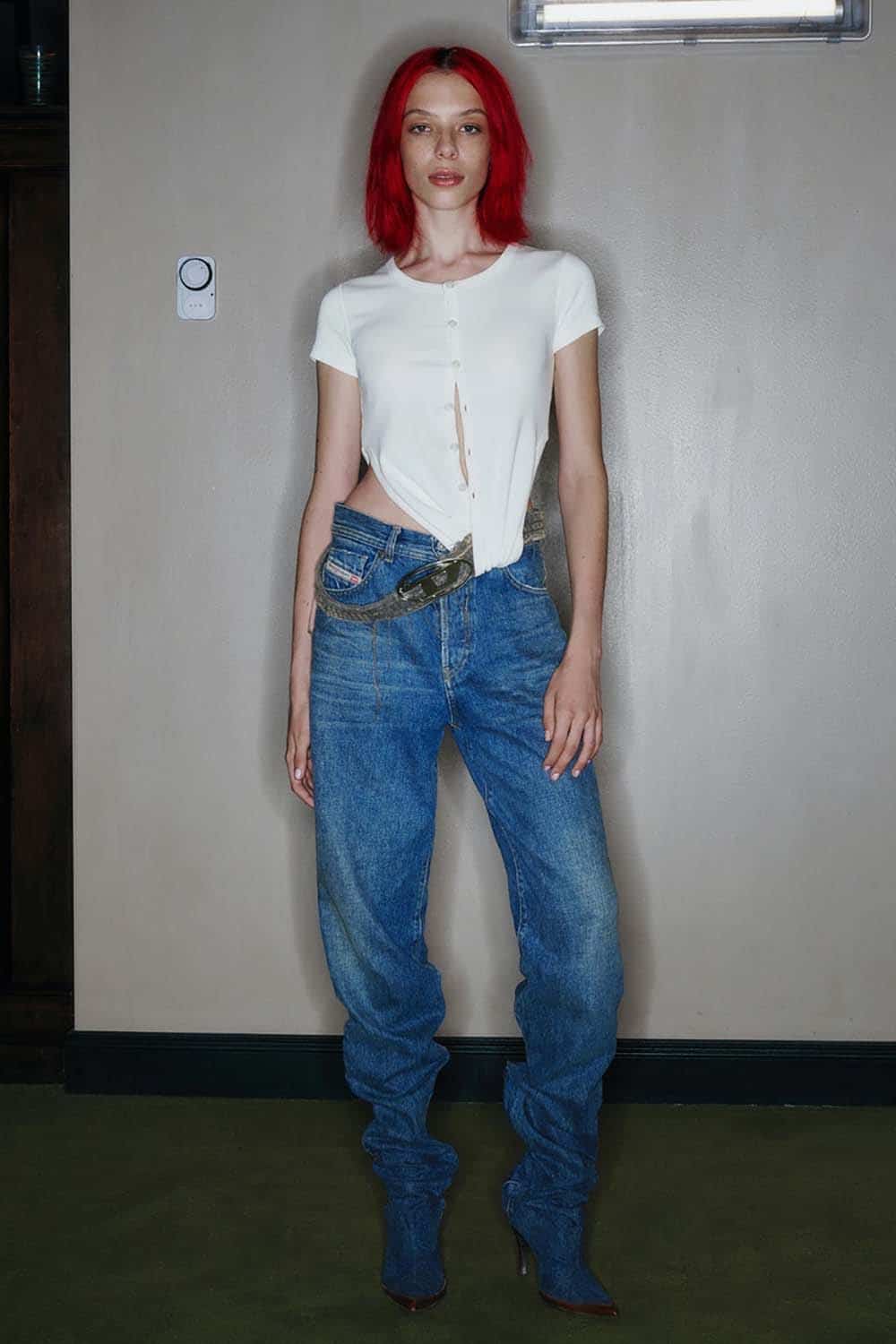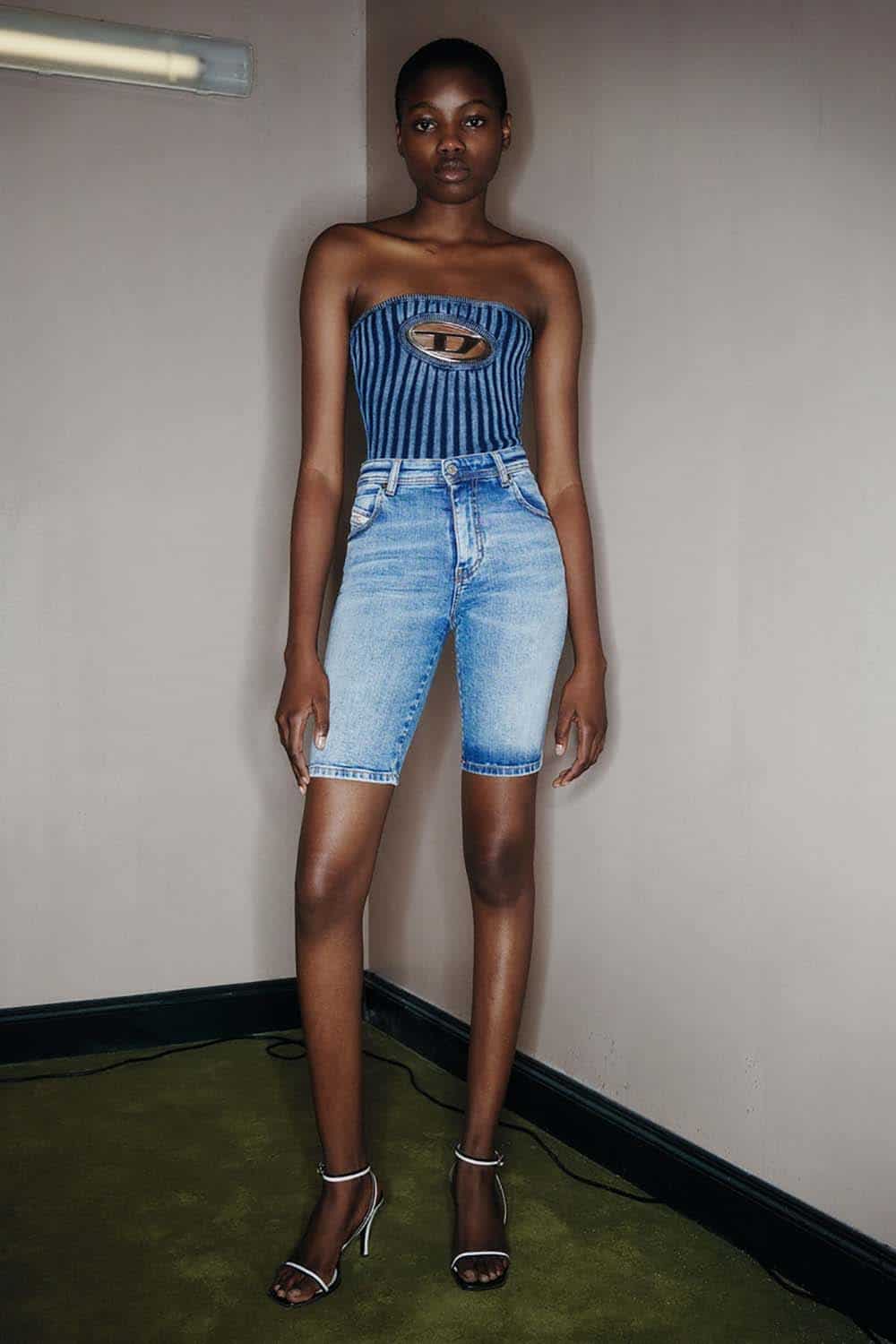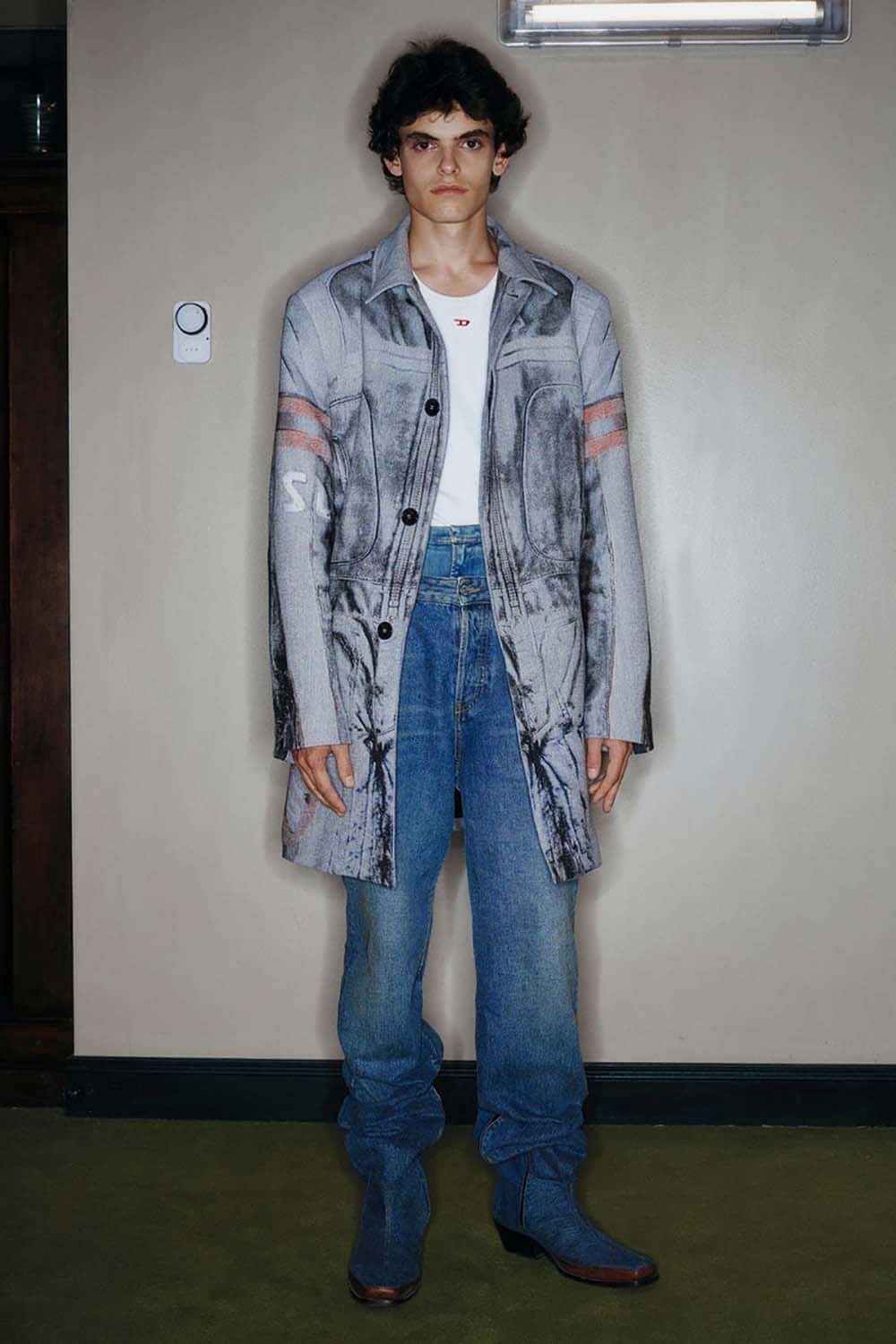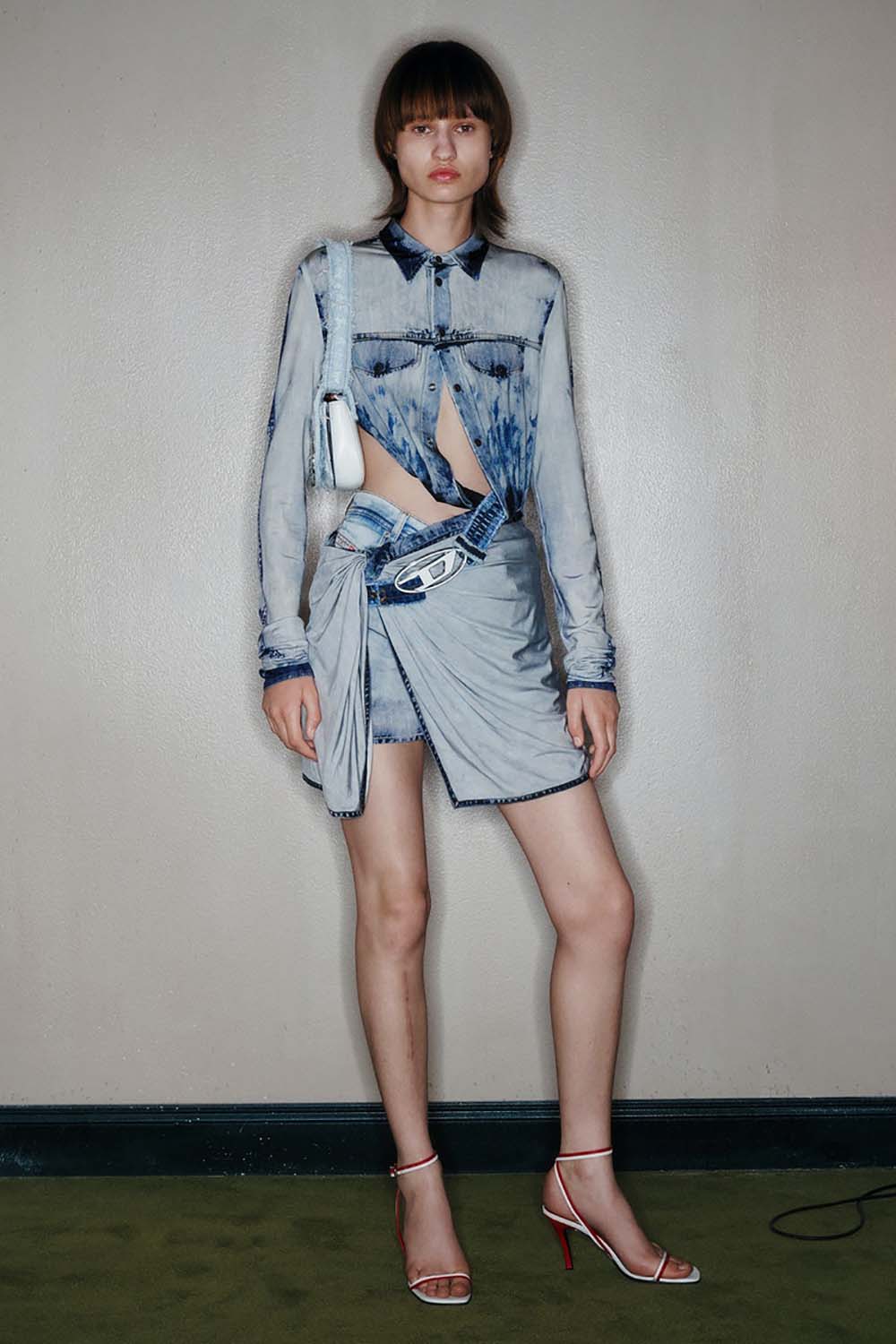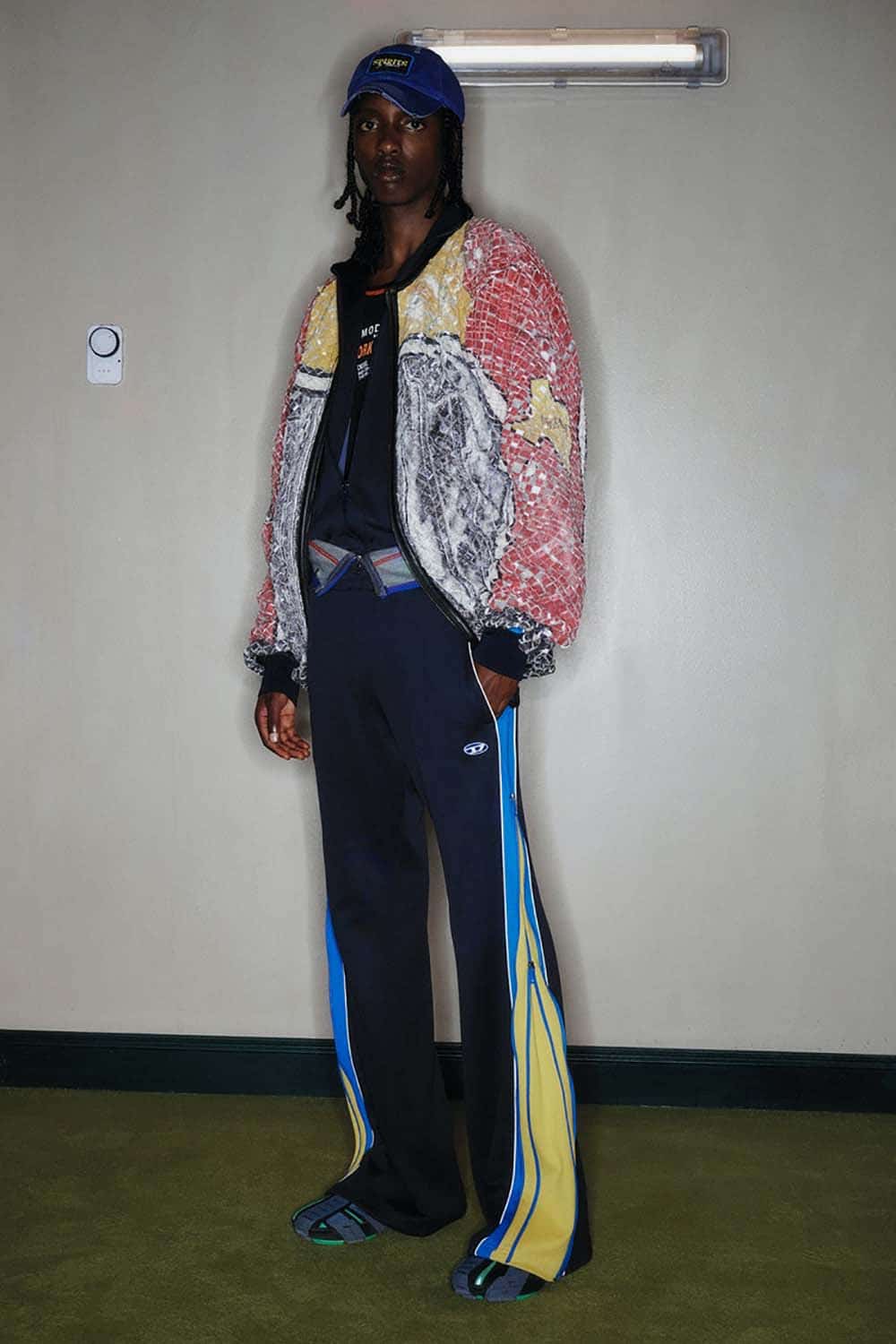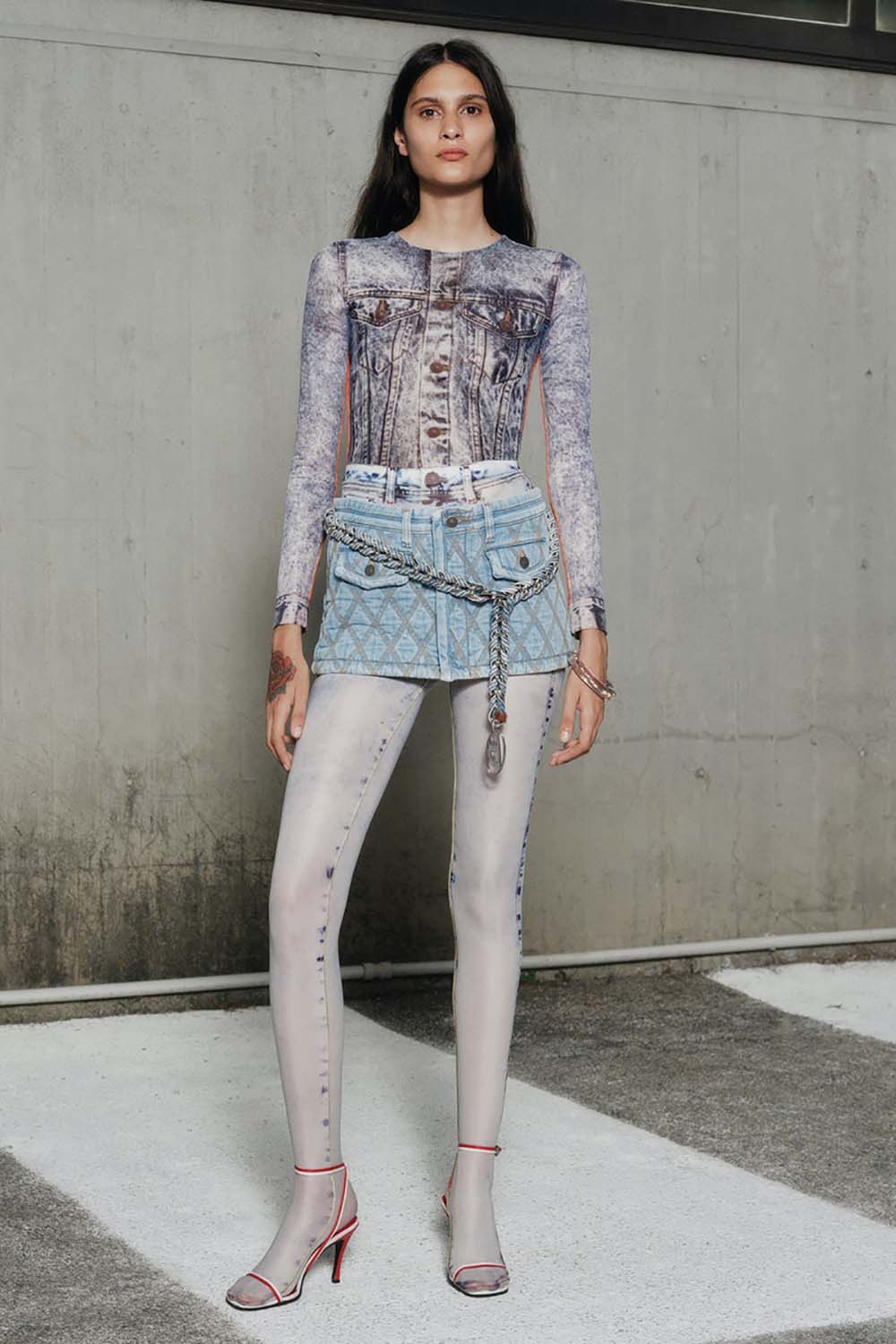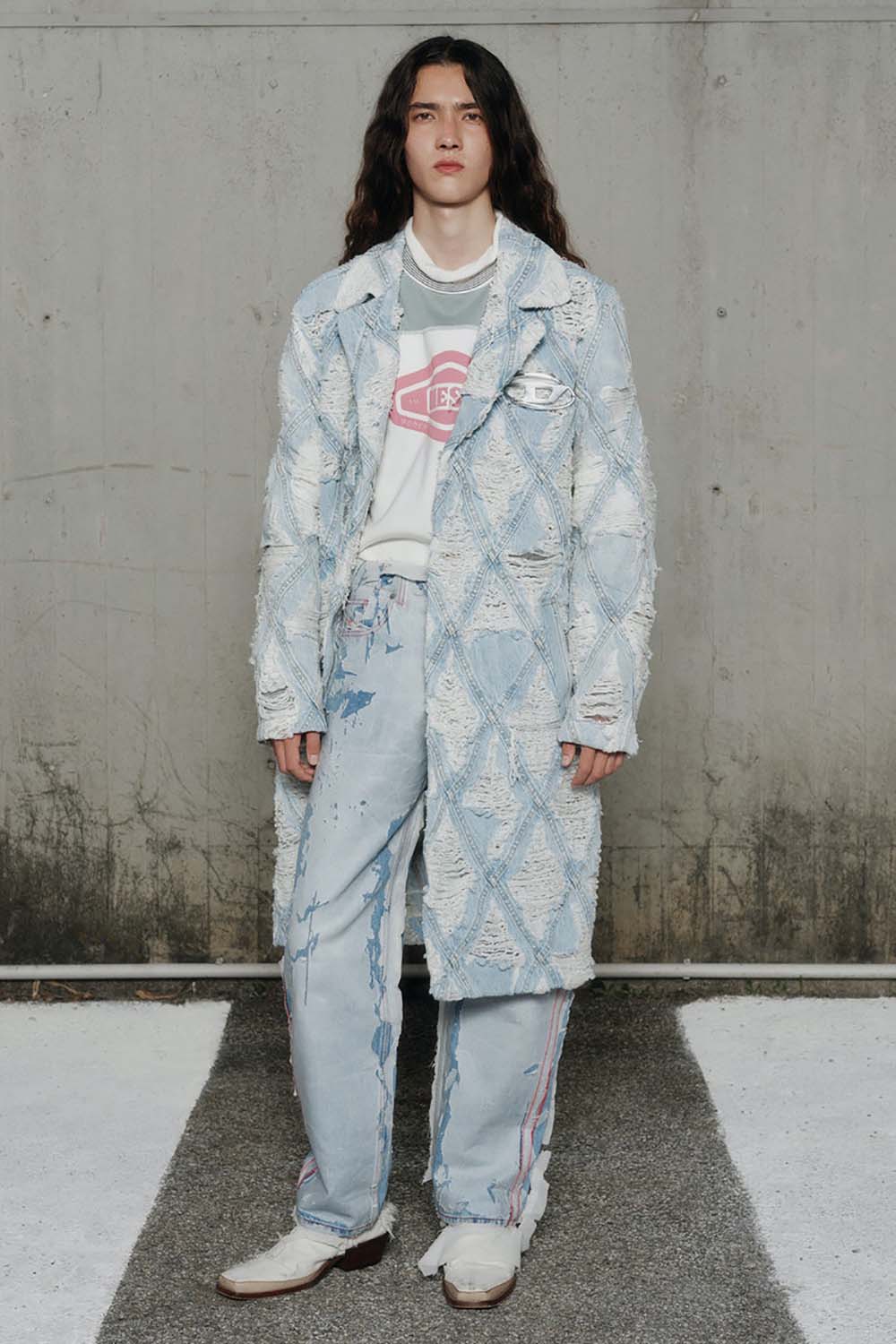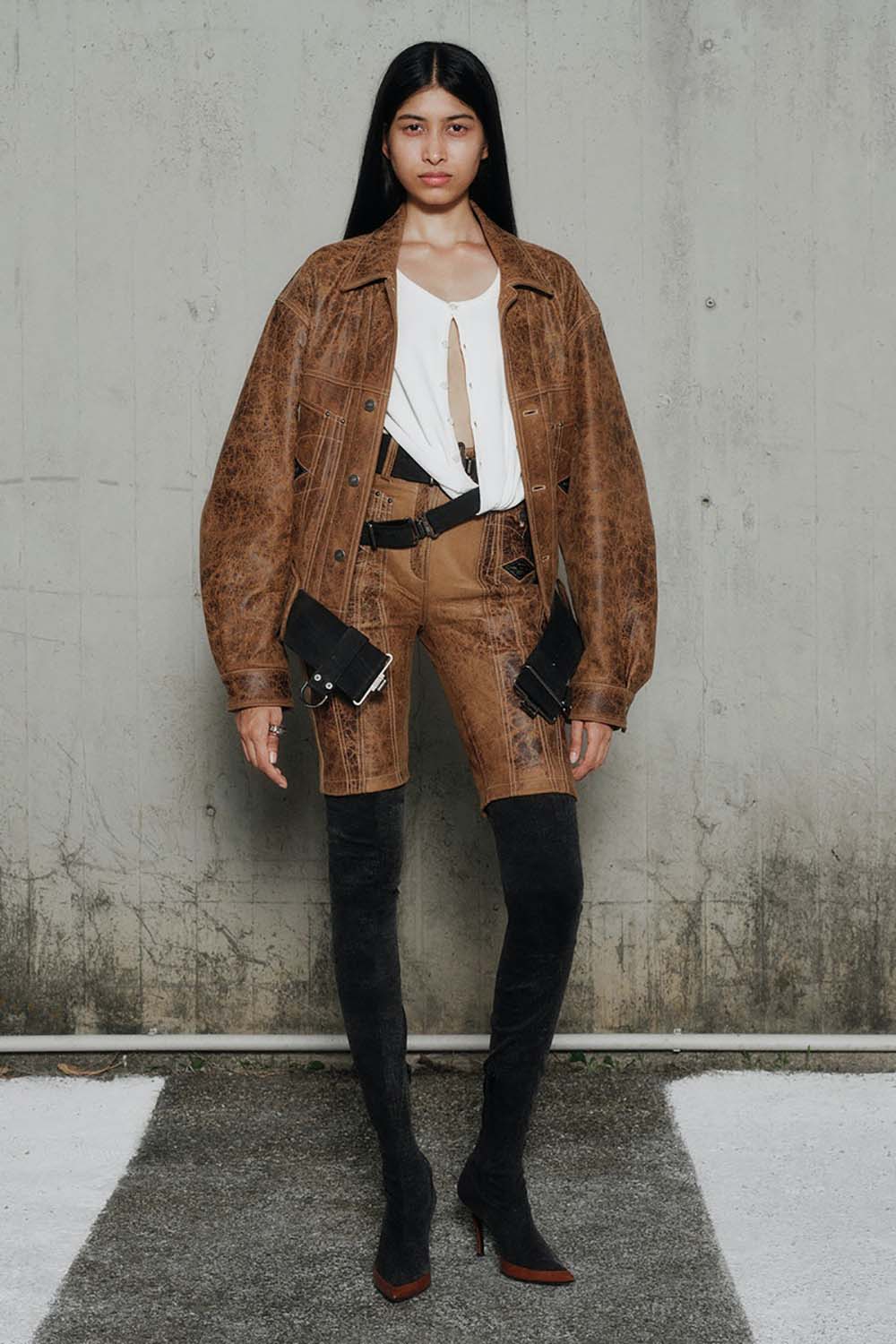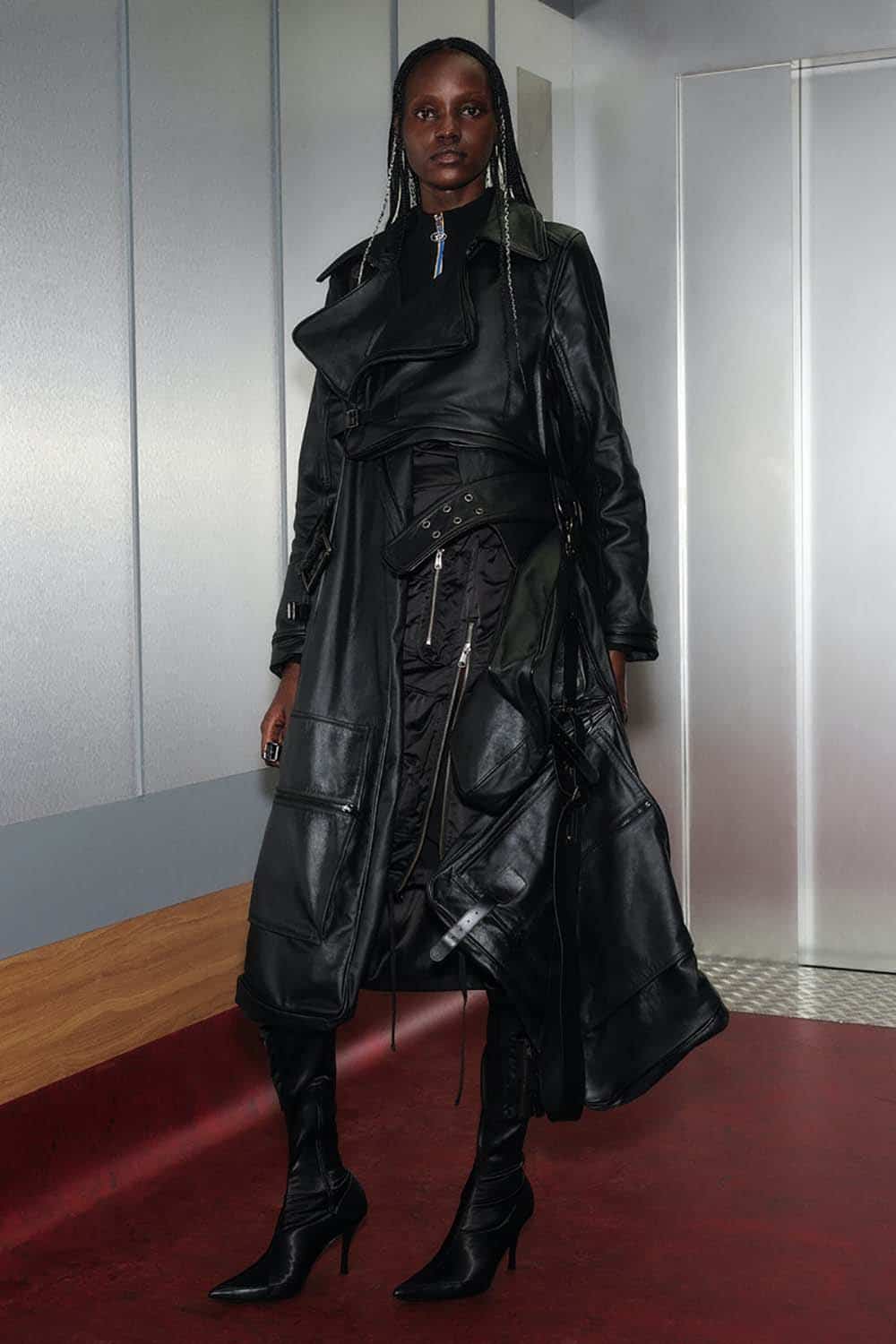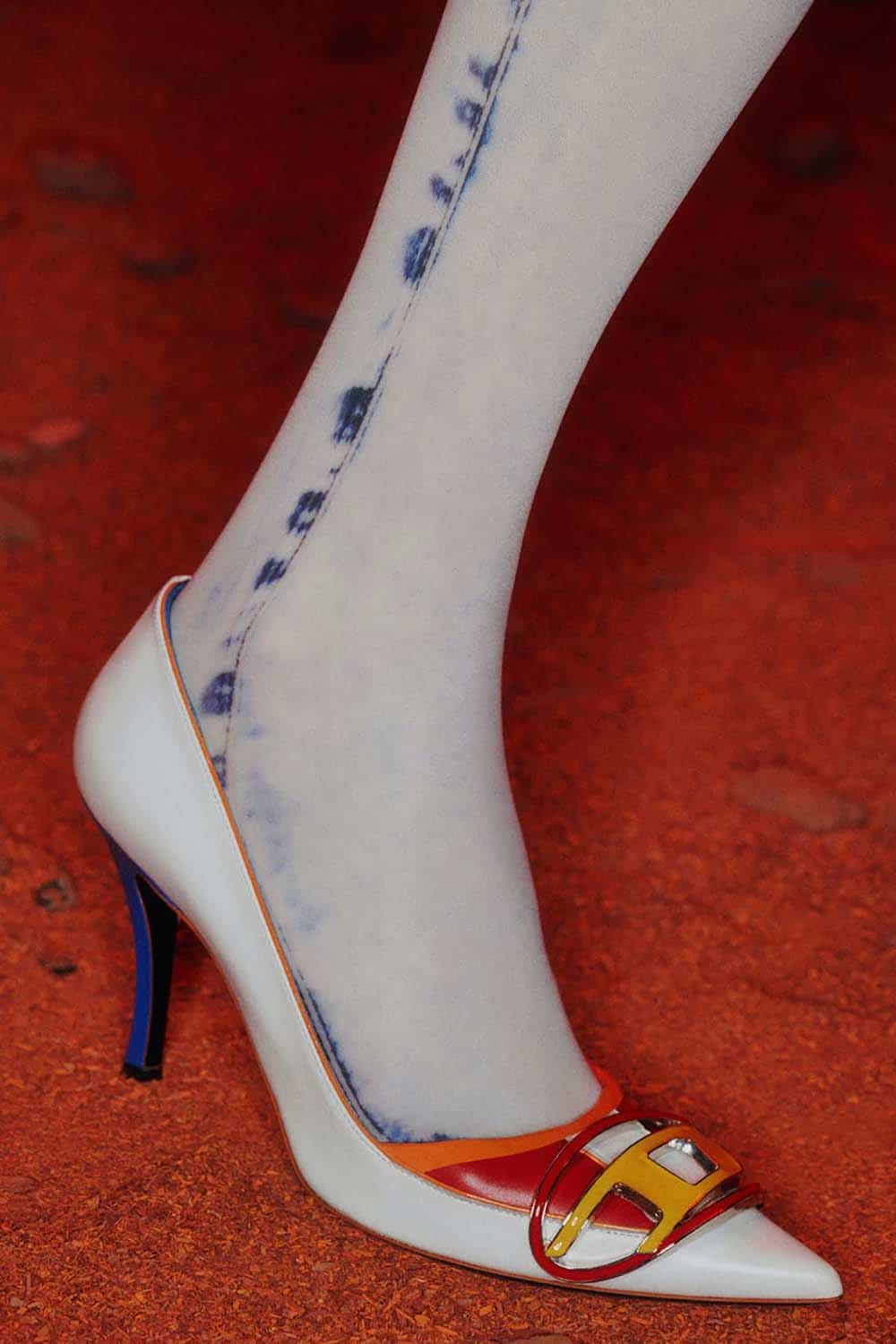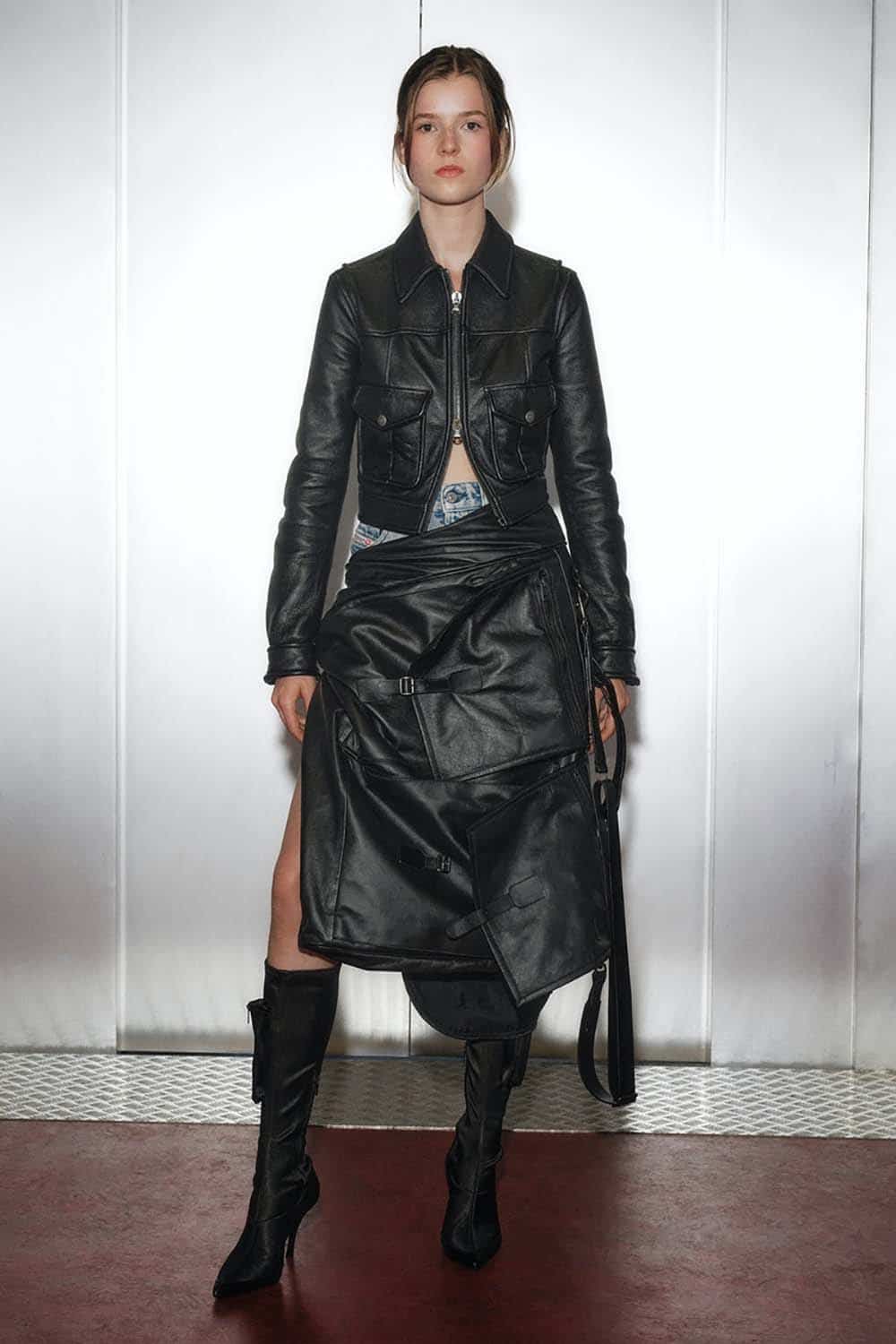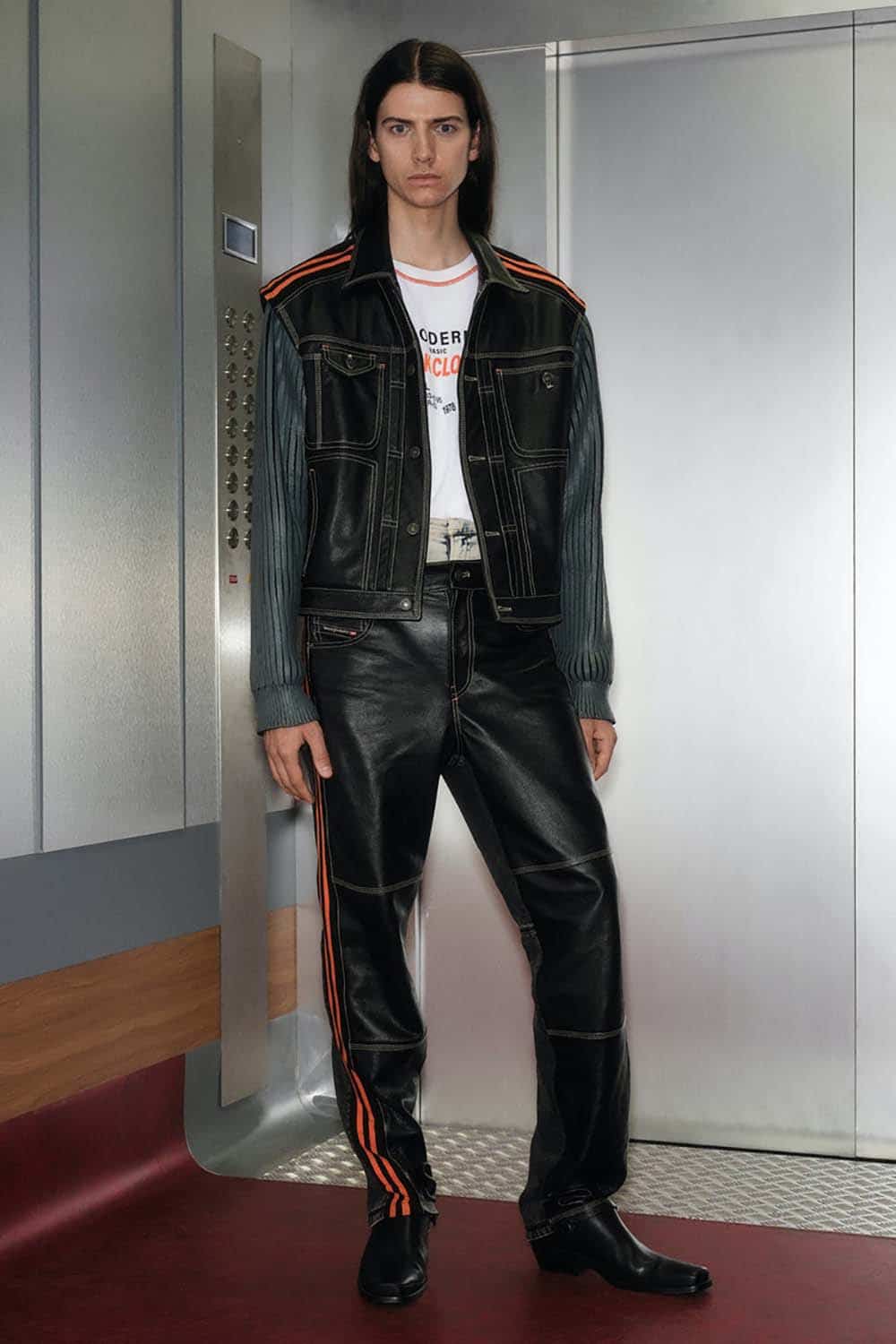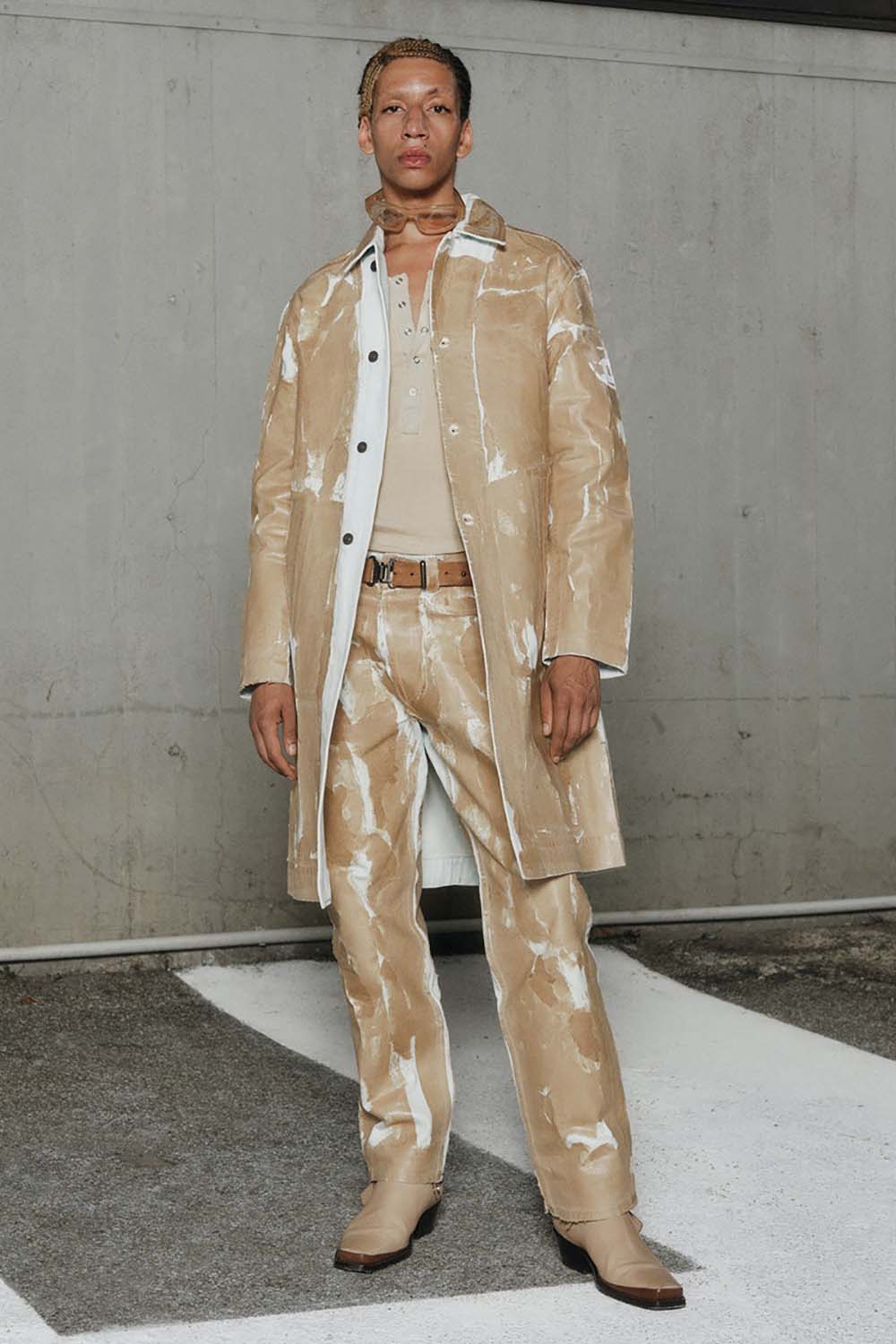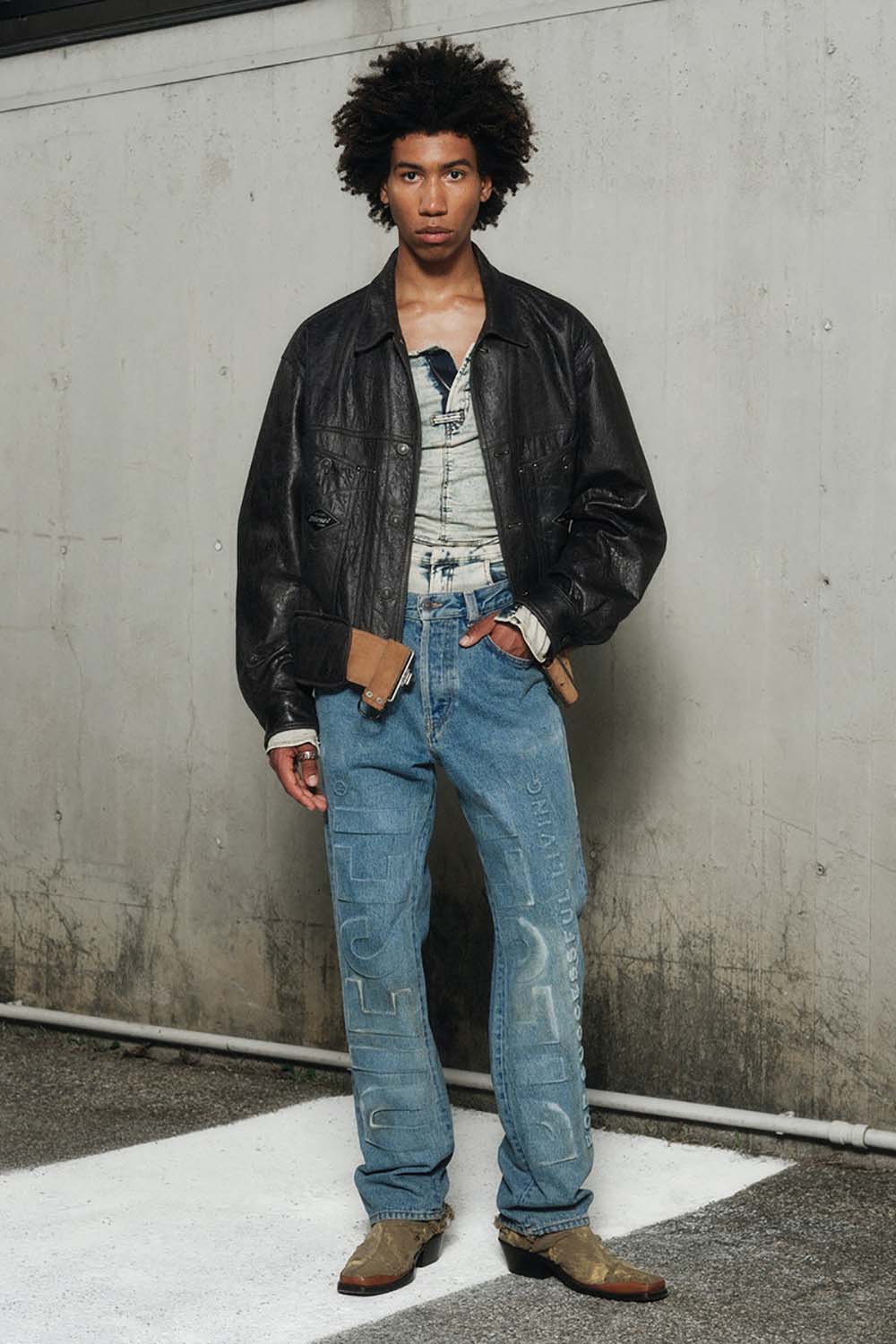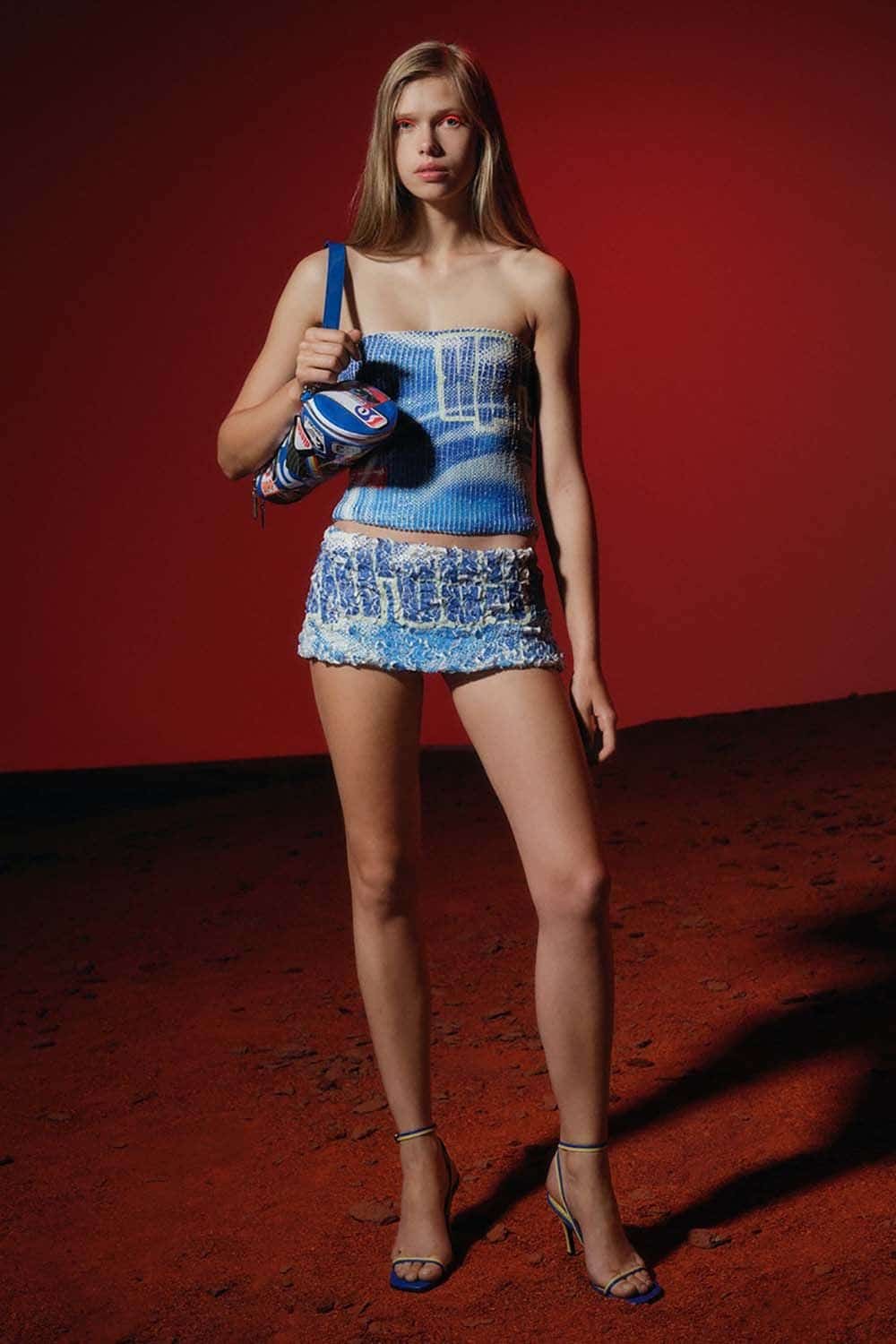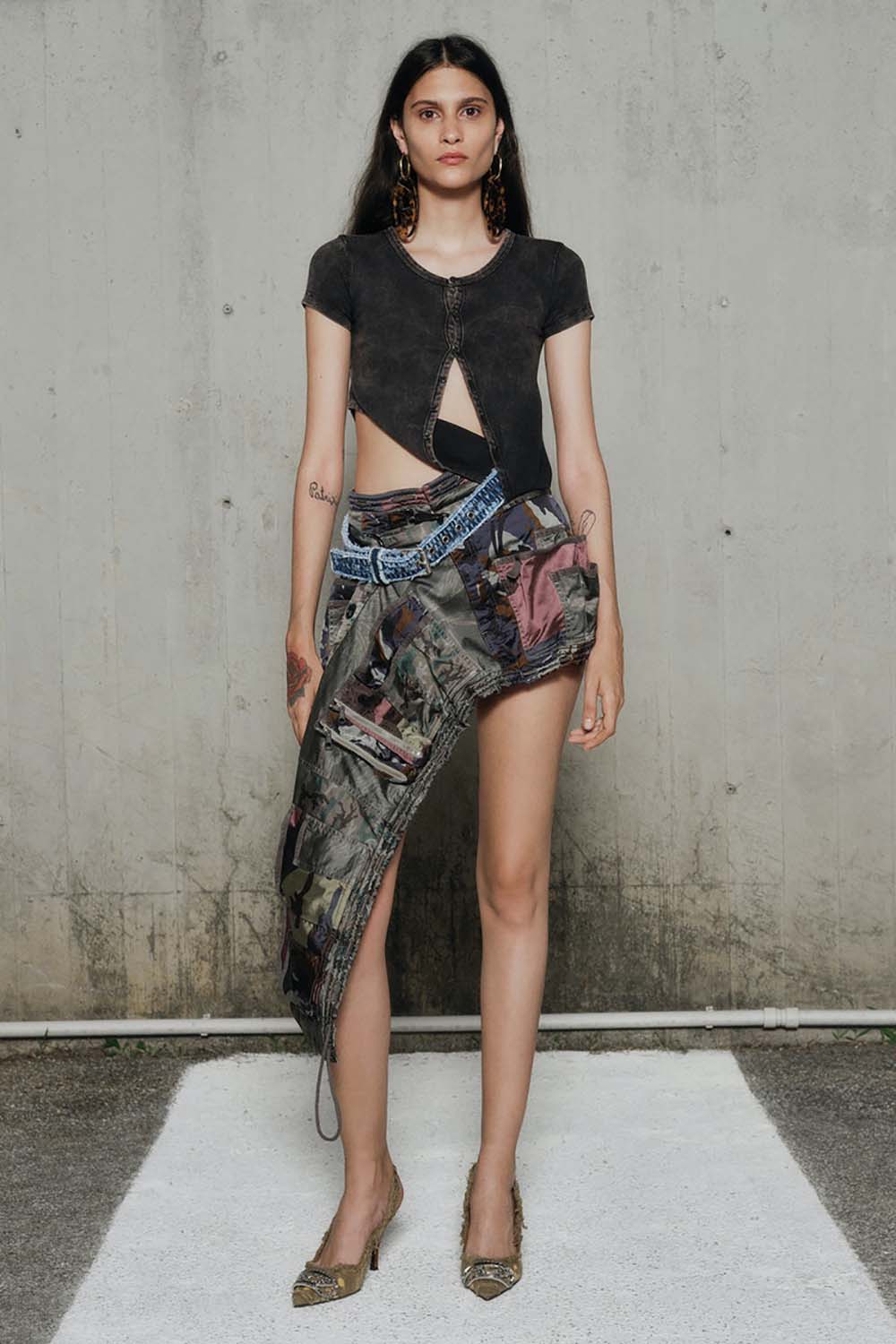 The pieces in the Diesel SS22 collection are cut, sewn, dyed and re-dyed in jumpers and bombers, such as a denim jacket with ribbed sleeves or a classic black XXL-effect jacket that recalls Diesel's functional beginnings.
At a time when we need it most, Martens designs a collection full of rebellion, impact, subversion and, in parts, underground. Loaded with unconventional references and his dynamic vision of new wave, Diesel SS21 opens a new chapter only for the brave.