READ IN: Español
Gucci has expanded its cryptocurrency payment options to include Bored Ape Yacht Club's native ApeCoin (APE) token. To date, 70% of Gucci's retail shops accept more than 10 different cryptocurrencies as payment via BitPay and now the TAG Heuer brand is also joining.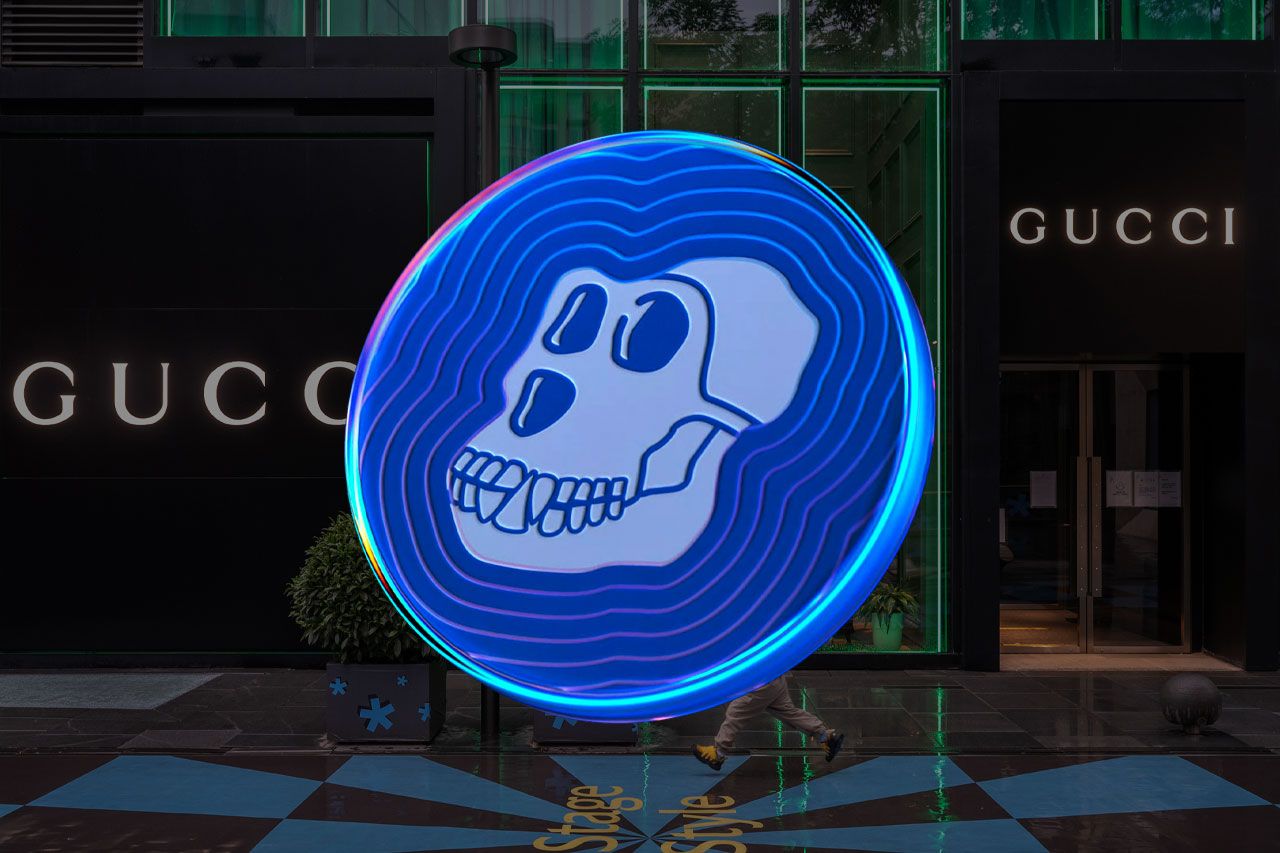 Gucci is taking another step into the metaverse and stepping up its web3 initiatives by allowing crypto-enthusiasts to buy products with ApeCoin in its shops. This new addition joins a list of 12 other digital assets accepted by the popular fashion brand.
Gucci customers in the US will now be able to purchase items in shops with APE, while the payment infrastructure will be provided by BitPay, a firm that has helped big names such as AMC Theaters accept cryptocurrency payments in the past.
Following the Italian fashion house is Swiss luxury watchmaker TAG Heuer. Having first integrated BAYC NFT into the design elements of its Calibre E4 digital watch, it will now allow customers in the US to buy watches using APE, which like Gucci, is also made possible by BitPay.
The adoption of Web3 technology continues to grow in the luxury fashion space with these integrations joining Balenciaga accepting crypto payments in the US, Prada launching its third NFT collection and Tiffany & Co being among the first to join this new reality.