READ IN: Español
This is something that we are constantly commenting on: resort collections, capsules, cruises, etc. Sometimes we saturate ourselves and this brings us closer to Alexander Wang's posture of moving away from calendars and focusing on creativity.
Again Gucci, and again from the hand of Michele, presents us with a new capsule (another one). On this occasion they have decided to celebrate the Chinese year, it smells more like a commercial than a creative strategy, but in any case the collection is already in the shops.
The proposal is nothing new, but it does have a certain "funny-sympathetic" point in the illustrations that adorn the elements. What we love is the campaign beyond the collection. The photographs of Petra Collins combined with the pose of the two boston terriers of Michele, Bosco and Orso, raise the graphic again to the level of art away from a conventional campaign.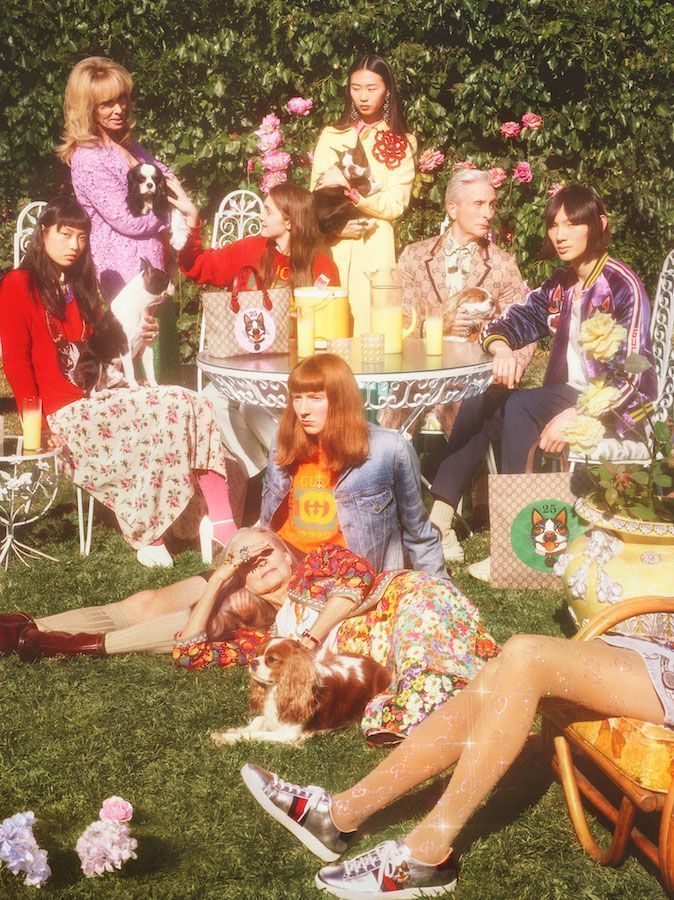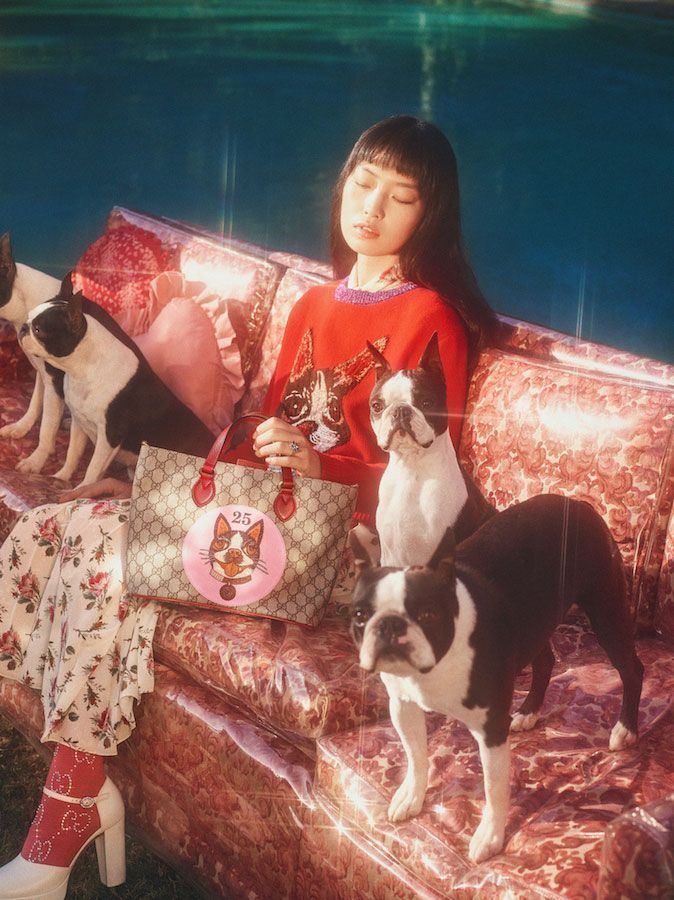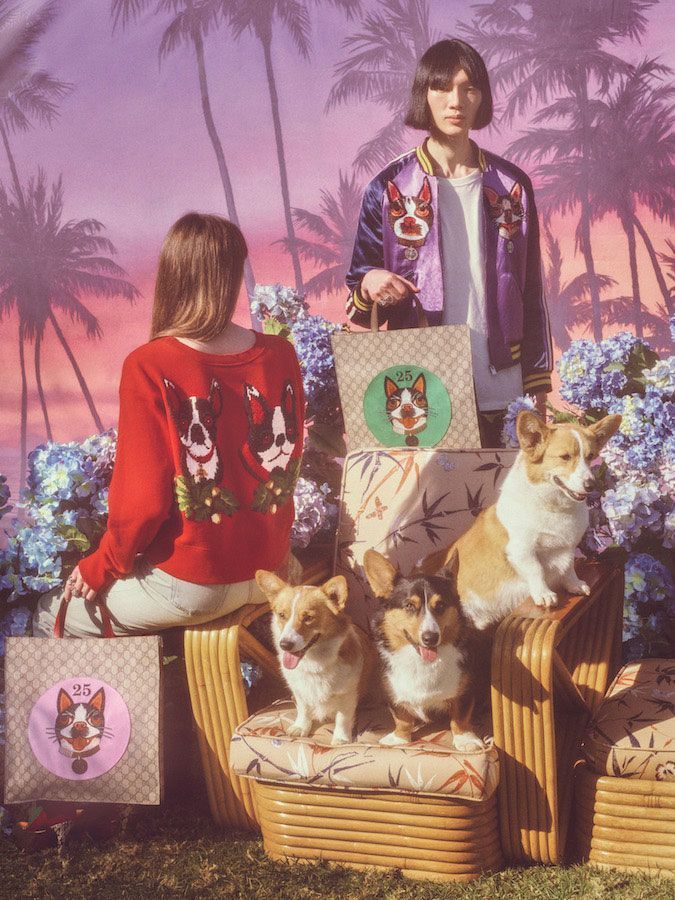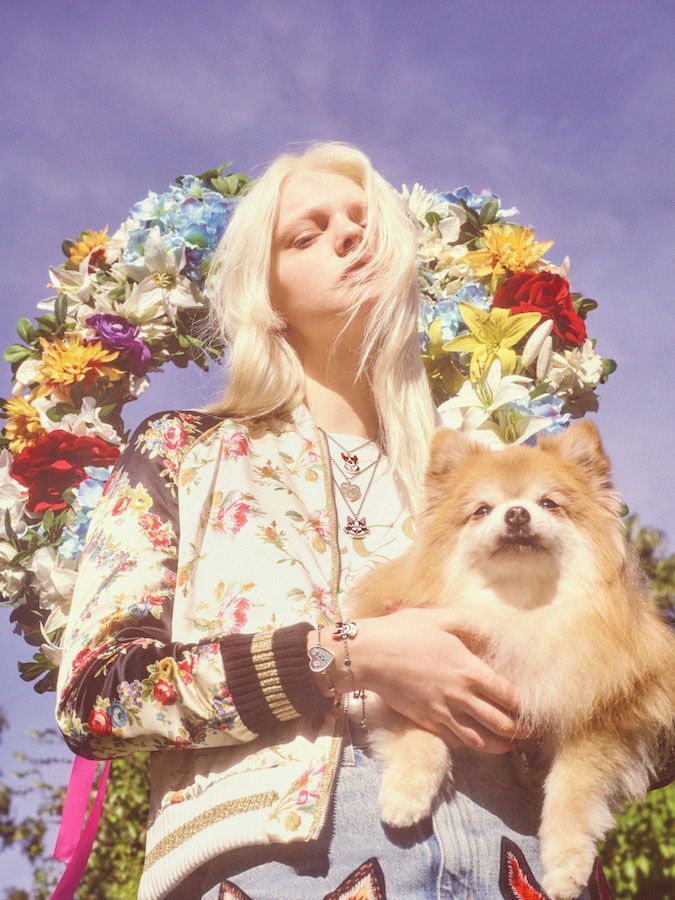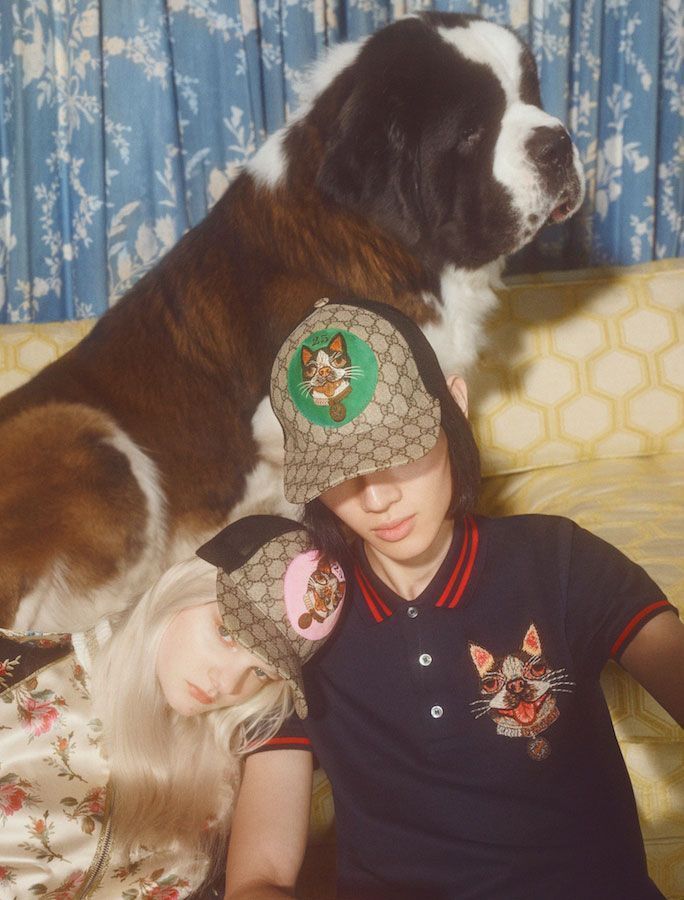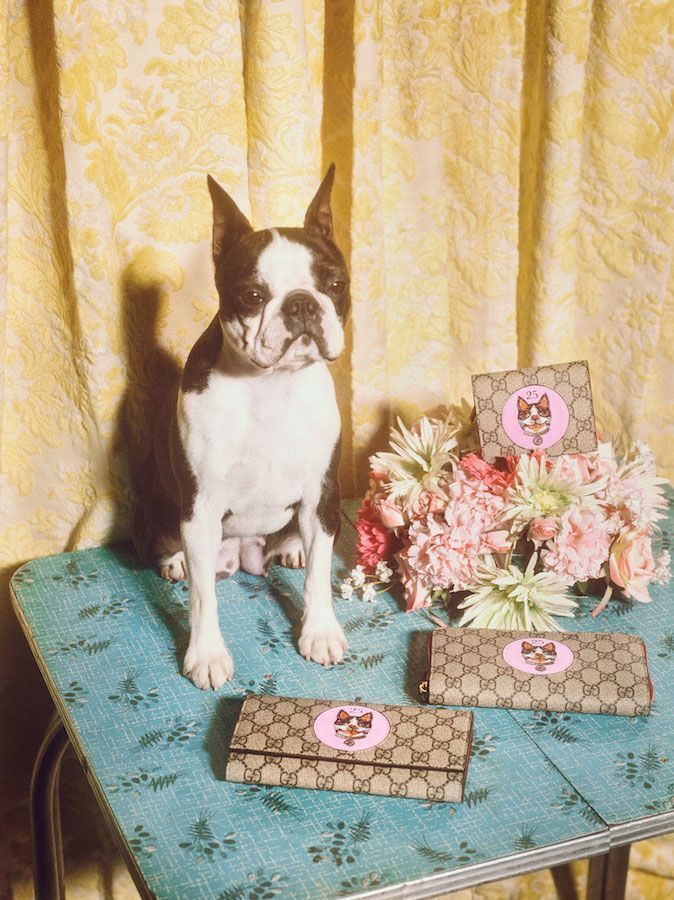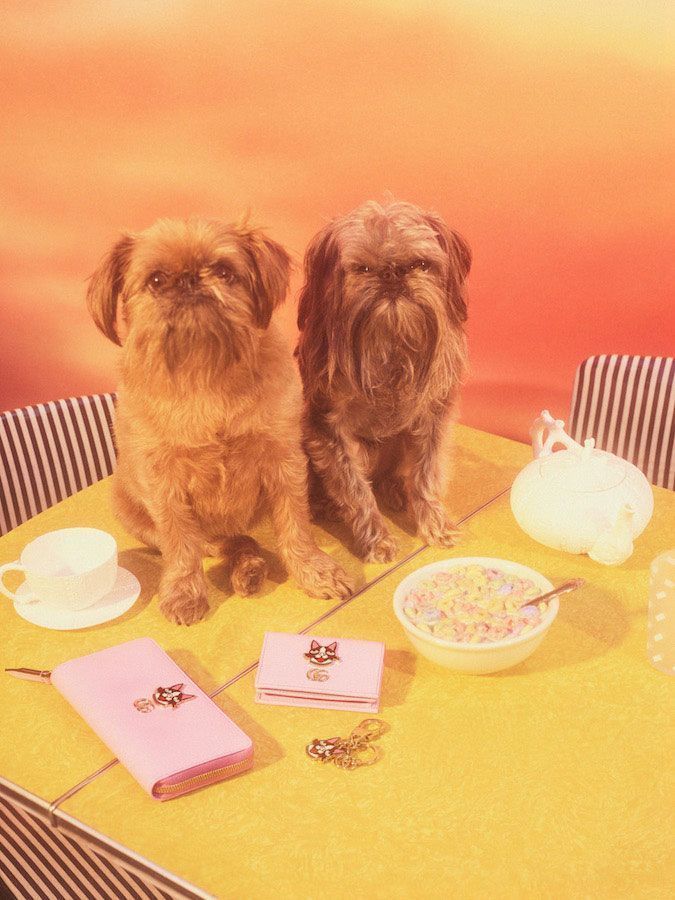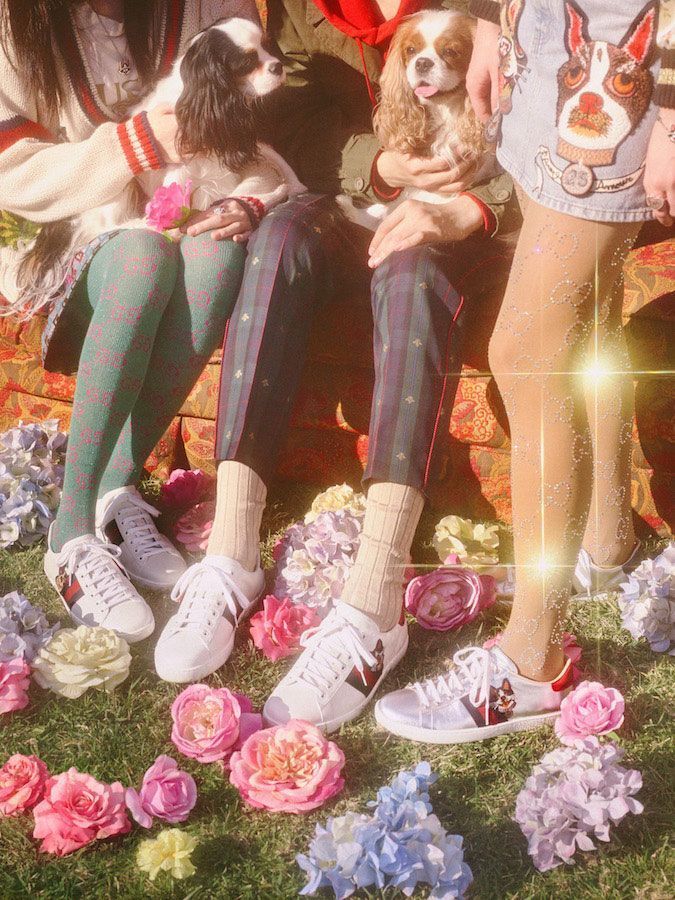 Green, red and purple are the main colours of the garments. This colour palette represents luck for all those who were born in the year of the dog. Regarding accessories, the main application is Gucci canvas where graphics are printed according to the celebration and we are sure they will be a success within one of the main targets of the brand, the Chinese community.