READ IN: Español
The new Gucci Gift Giving 2020 campaign leads us to dream once again. In the middle of an office as a stage, the discotheque and/or dance floor unfolds leading the workers to live a great Christmas party inspired by the 90s.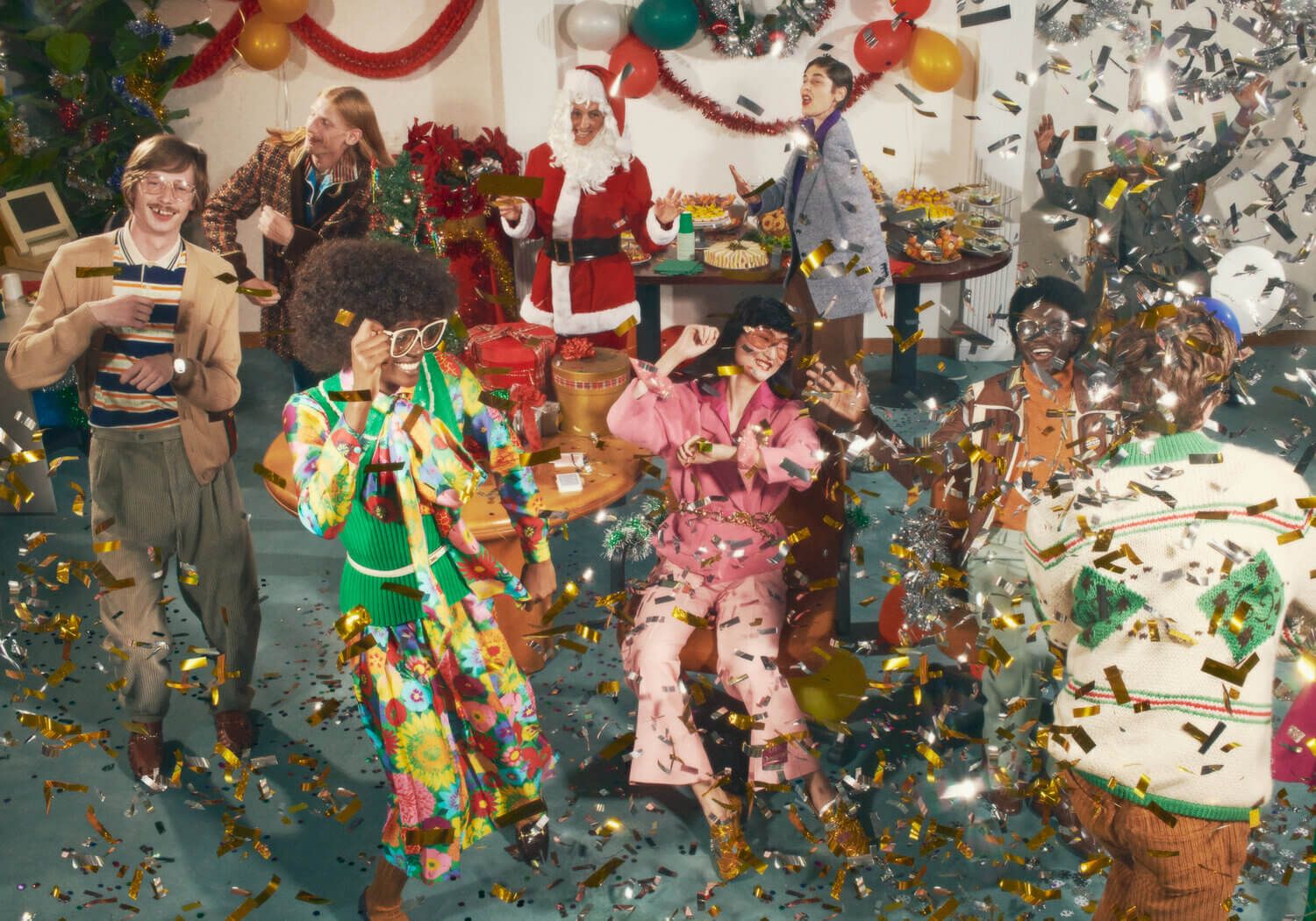 The cast of models, wrapped in the colors and energy of Alessandro Michele's house, stops the clock of your working day to experience a party never before imagined. In that holiday atmosphere, the crew unwraps gifts that include scarves, GG jacquard hats, or 1977 Gucci tennis shoes covered in metal sequins.
Mark Peckmenzian and Akinola Davies JR. capture that whole vibrant universe through the lens, portraying a non-pandemic era Christmas full of fantasy, love and happiness. In the background, 80s pop music liberates co-workers in a performance line that embraces different arts.
In the new GUCCI collection, we can find warm pieces such as winter blankets in jacquard wool, like the GG Marmont 2.0 shoulder bags, and others that celebrate the festive spirit with bright sequins in different shades, like flip-flops or loafers. Among the accessories, we discover a range of baseball caps, bucket hats, knee-high socks or vintage scarves.
But it doesn't end there. The brand's application will launch a new Gucci Arcade game inspired by the campaign, so you can be part of that eternal fashion party. In this virtual context, players will discover the Gucci Gift Giving collection as they walk through the interactive office.