READ IN: Español
Like every year, Gucci has his new cartoon character for the Chinese New Year campaign. This year, it features the Japanese manga character Doraemon. The Doraemon X Gucci collaboration also marks the 50th anniversary of the cartoon.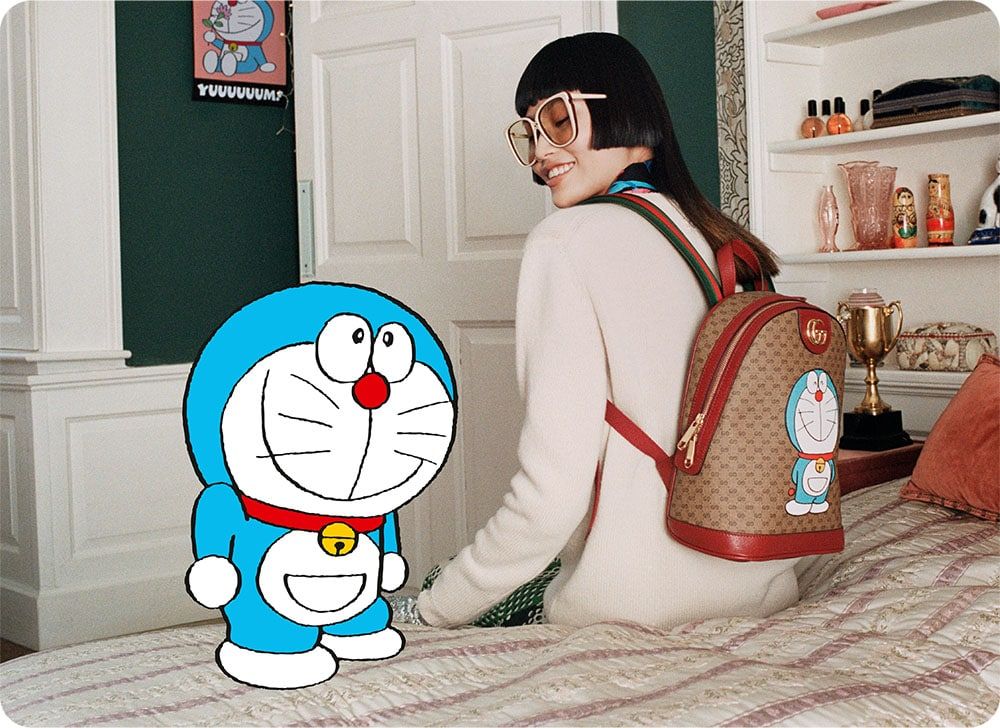 To celebrate this chinese new year, which begins on February 12th and announces the Year of the Ox, Alessandro Michele has imagined a collection featuring the famous Japanese anime character. Doraemon is a cat-like robot sent from the 22nd century to help a boy named Nobita Nobi with the secret devices in his four-dimensional pocket.
The Doraemon X Gucci collaboration also marks the 50th anniversary of the manga. Thus, Doraemon becomes the protagonist of the new Gucci's Chinese New Year campaign carried out by photographer Angelo Pennetta. This recognizable character becomes the ideal companion to transform everyday activities into fun adventures. From having breakfast to playing video games with friends or having a garden party.
Gucci 's 2021 collection for Chinese New Year has its own sustainable packaging. Fully recyclable green bags and labels referring to the 50th anniversary of the cartoon will show Doraemon.
Similarly, the Japanese manga character will occupy selected store fronts and street installations in different cities in Australia, China, Hong Kong, India, Japan, Malaysia, Singapore, Taiwan, Thailand and Vietnam. Doraemon will also star in two Gucci ArtWalls in Shanghai and Hong Kong.
All this will be possible thanks to Augmented Reality. By scanning the Gucci ArtWalls and the dedicated packaging, in the Gucci app users will discover some surprises of their favorite character. As for the Gucci Pins, they will also take the immersive shopping experiences to several citie
The garments will be available through Gucci's digital channels and selected Gucci stores around the world.
Doraemon x Gucci Credits
Creative Director: Alessandro Michele
Artistic Director: Christopher Simmonds
Photography: Angelo Pennetta
Director: Akinola Davies Jr