READ IN: Español
Gucci enters the world of fine watchmaking in the year that marks its centenary. The luxury brand founded in 1921 launches a series of contemporary models designed by Alessandro Michele.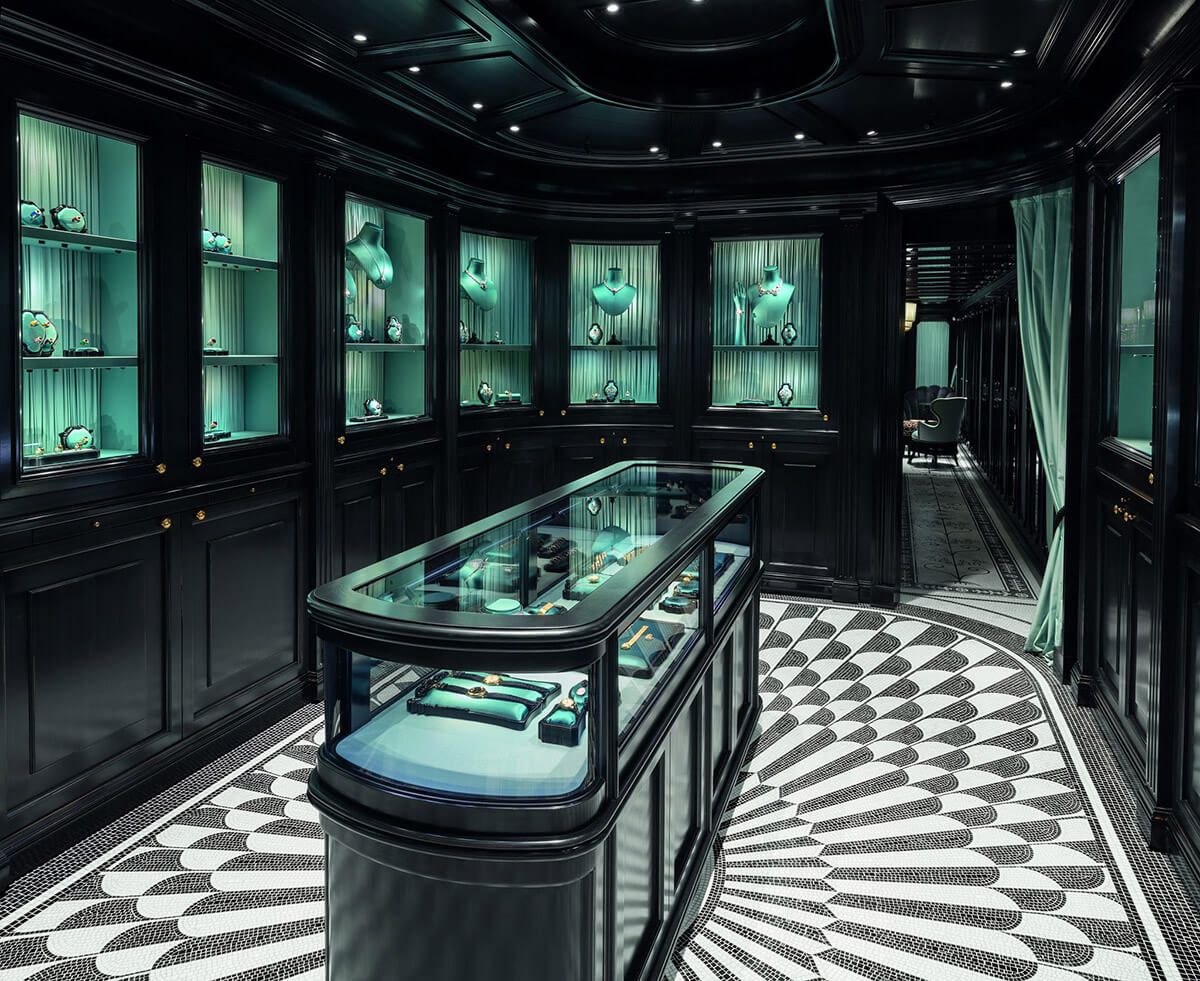 Gucci's link with watches has years of history. In 1972, Guccio Gucci's fashion house was the first to conceive these accessories as a contemporary style statement and elevate them to luxury status. Moreover, the highest quality was demanded in each of its models, as they were manufactured in Switzerland. Therefore, for the past 50 years the brand has remained true to this philosophy by designing exceptional timepieces crafted through a unique process. Quality control, assembly and diamond setting are carried out in La Chaux-de-Fonds, while dials and special decorative techniques are carried out at Gucci's Fabbrica Quadranti in Canton Ticino. As a result of this time-honored work, Gucci is considered one of the world's largest producers of luxury fashion watches.
Now, the brand has decided to go a step further by entering the field of haute horlogerie. To this end, it has created four lines —Gucci 25H, G-Timeless, Grip and High Jewelry— inspired by its artisanal heritage and traditional imagery, such as flora and fauna, talismans and the mythical intertwined G logo. All of them represent the symbiosis between the best know-how of Swiss watchmaking and the unmistakable Italian style of Gucci. In addition, they will be available in the boutique dedicated to fine jewelry and watchmaking that the brand has in Place Vendôme in Paris.
Gucci 25H
The name Gucci 25H plays with symbology by including a number that Alessandro Michele considers a talisman and is also very present in his collections for the brand. The caliber GG727.25 also refers to other important numerical symbols. The 7 alludes to a sense of integrity, the 2 is balance and cooperation and the 5 symbolizes curiosity and freedom.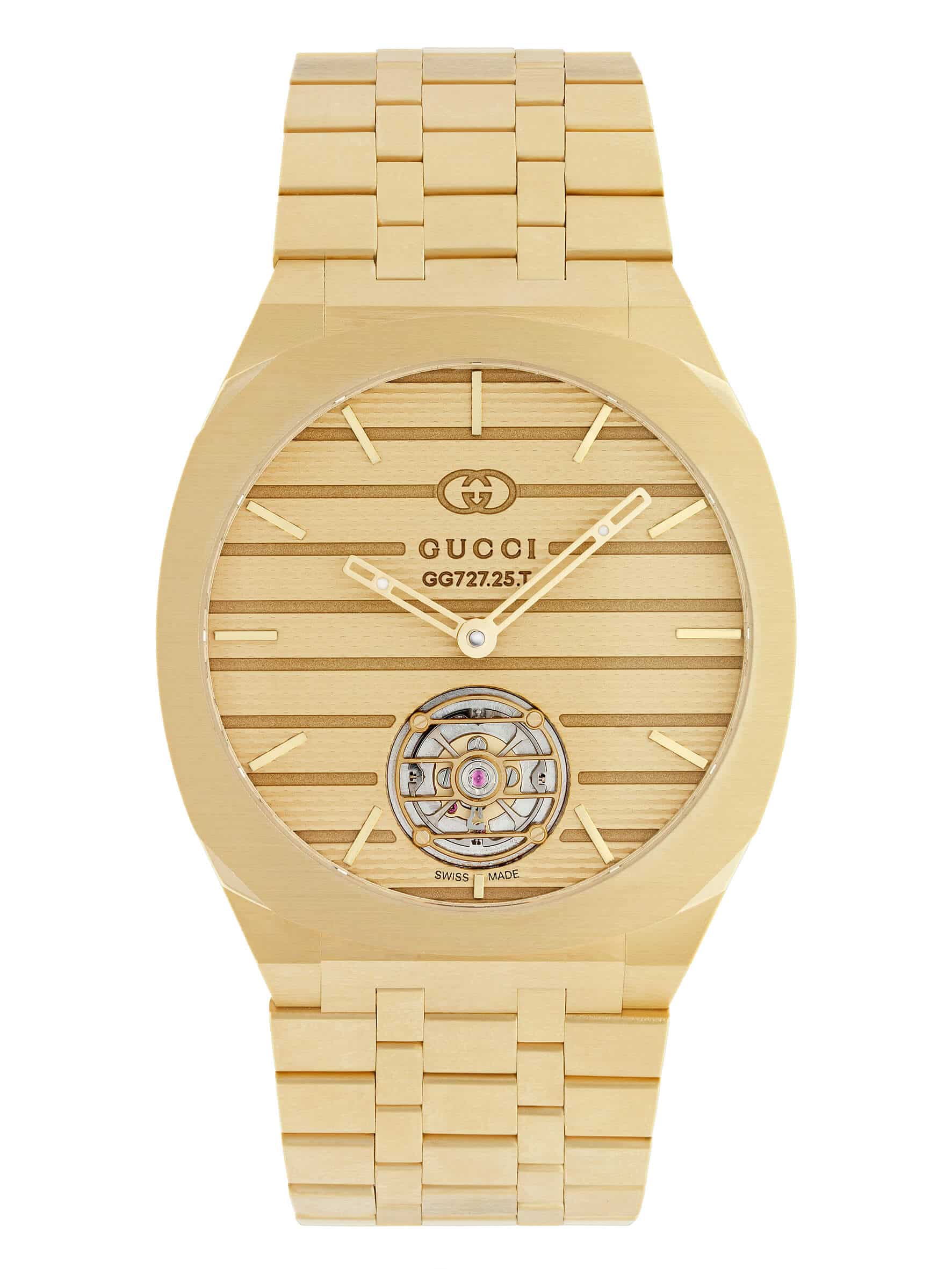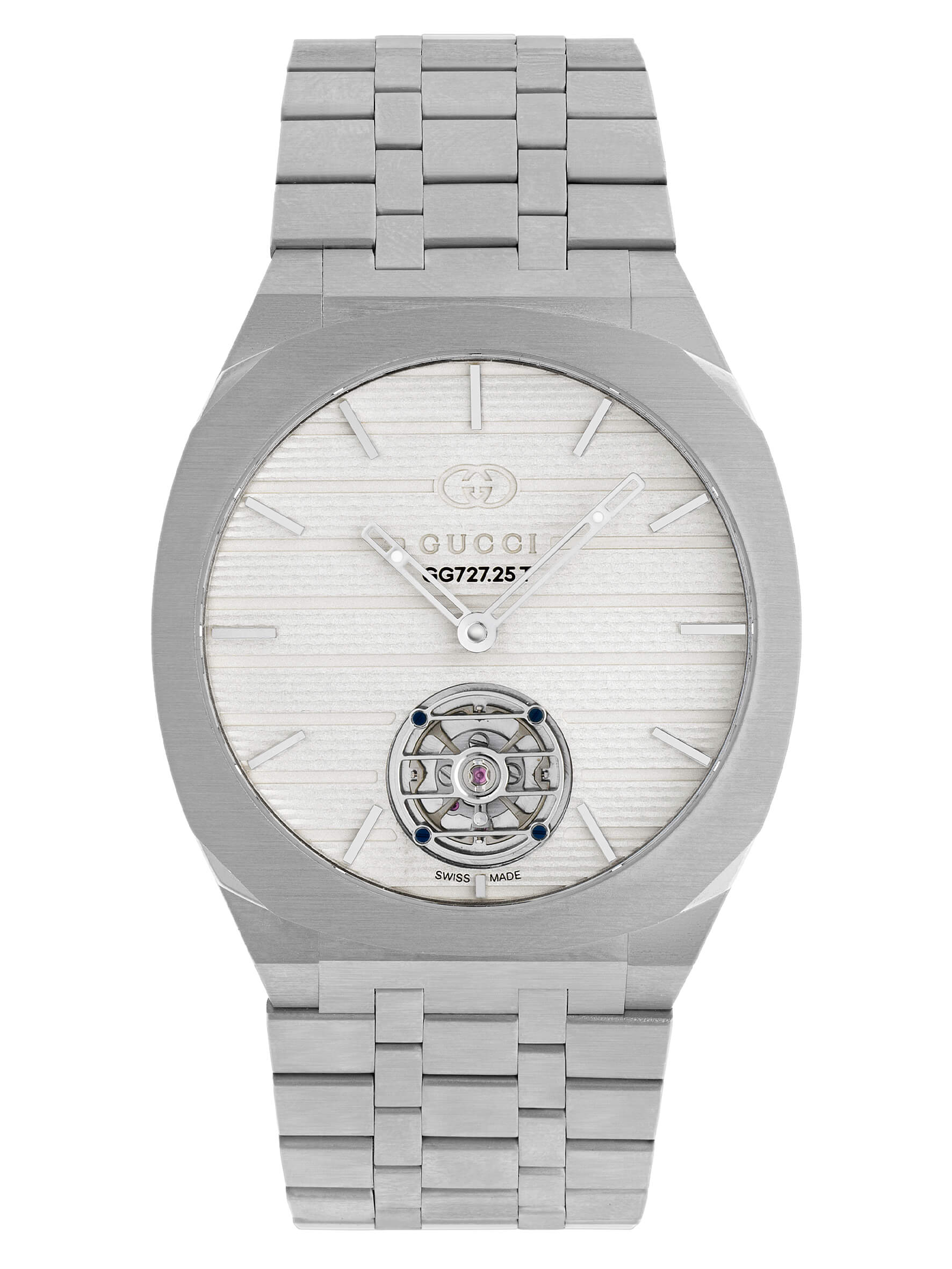 Aesthetically, this model is characterized by its elegant and sporty lines, its contrasting finishes and its technological excellence. The Gucci 25H is the cornerstone of the Italian house's incursion into the Haute Horlogerie collections. It stands out for its ultra-thin case, a detail that turns the watch into a second skin. Also for its materials, as it is presented in steel and pavé models, as well as tourbillon in platinum and yellow gold.
G-Timeless
The G-Timeless line includes five different designs. One of them is the G-Timeless Dancing Bees, which is characterized by a touch of high jewelry with bees that shine and move on the dial. Also in this range are the G-Timeless Automatic, with the bees, semi-precious stone dials and leather straps; the mystical G-Timeless Moonphase and the G-Timeless Pavé, which stands out for its white diamond inlays and alligator strap.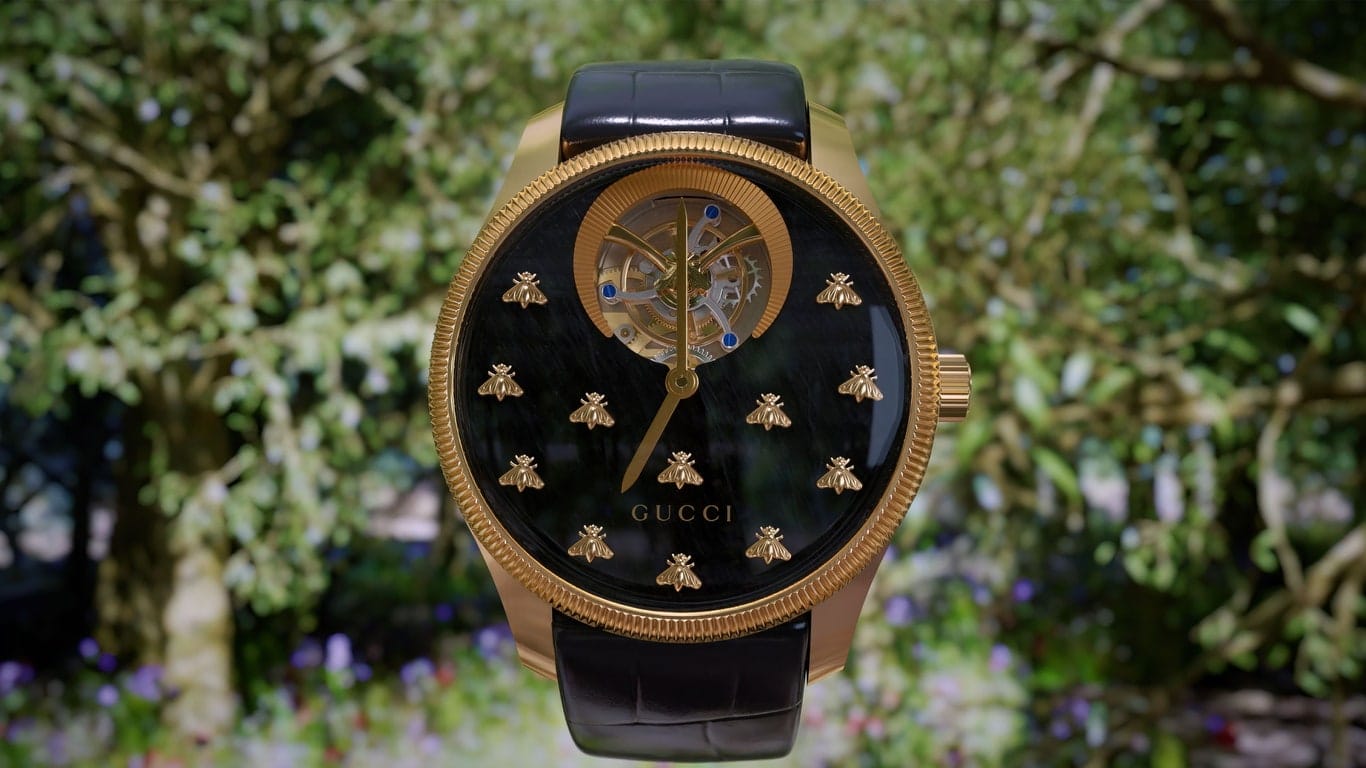 Grip
Five Grip Haute Horlogerie designs are made with precious materials that combine artisanal and decorative traditions with the most avant-garde techniques. Each of the watches that make up this line is equipped with a Jump Hour movement module, activated to jump forward every hour to a minute disc that runs 60 minutes.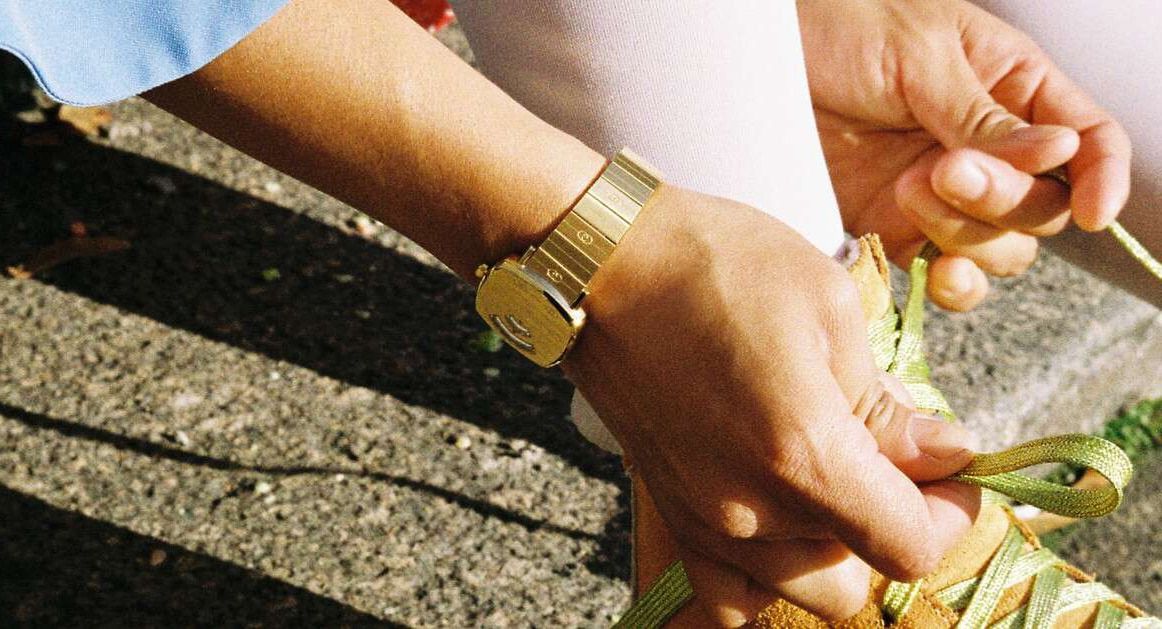 Semi-precious stone dials adorn three new 18K gold Grip models: two in yellow gold and one in white gold. These watches are fitted with an alligator strap in a shade matching the color of their stone dial, crafted by a highly skilled gemstone cutter. The fourth model, in 18K yellow gold, features a satin-brushed dial, lightly engraved with the Gucci logo. And the fifth, Grip Sapphire, is presented in four colors and its case is entirely made of sapphire crystal.
Gucci High Jewelry
With this line, Gucci preserves the avant-garde philosophy that defines jewelry watch design with three models inspired by the brand's universe: Dionysus, Lion Head and Gucci Play. Each watch presents its own story with glittering metals and precious stones. They are all built around a quartz movement and reflect the perfect blend of art, craftsmanship, precision and style.