READ IN: Español
Alessandro Michele keeps wrecking all the established boundaries, and the non established ones too. If his last editorial for the Pre-Fall 19 collection in Selinunte was filled with the most random and eclectic people as models, punkys and ravers included, the Resort 2020 collection's show, held in the Capitalini Museums in Rome, kept that spirit 100%.
A powerful inclusive message, in which the designer bets on an image of absolute freedom, with no prejudices and where gender or appearance are irrelevant and fundamental equally.
Gucci keeps their crusade for the total inclusion.
His designs are, as the new fashion connoiseurs will say, absolute Camp. Extravaganza and ugliness to the highest levels, but also interesting references to the Greco-Roman Era shown in gowns and ornaments, Mickeys all over the place, extreme prints and the finest velvet, more than oversized sunglasses, tulle, organza and an uterus embroidered in a pleated dress are some of the elements that the Italian genius has used for his last collection, where he pretends to empower and give the proper spot to the Gucci women.
For men, western inspired suits, tracksuits and wide leg trousers, among other things, to portrait 2020 as one of the great ones under Gucci's Creative Director.
Gucci Resort 2020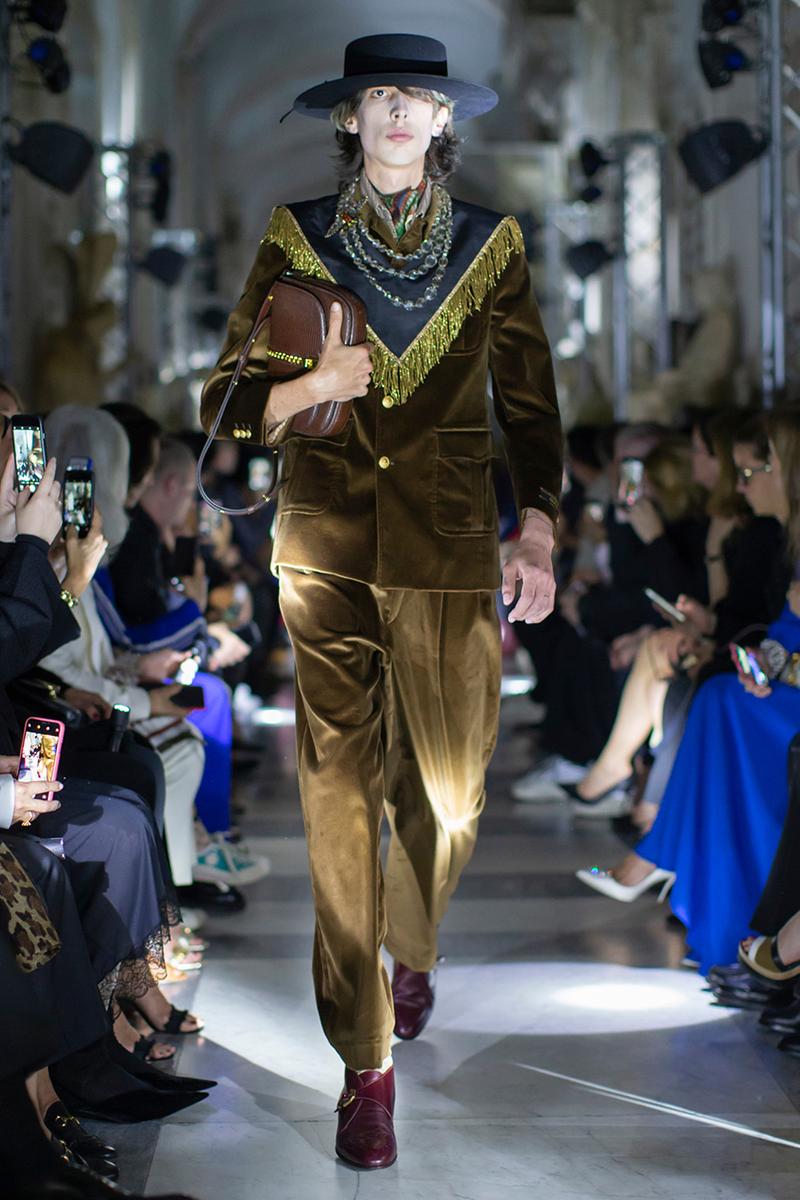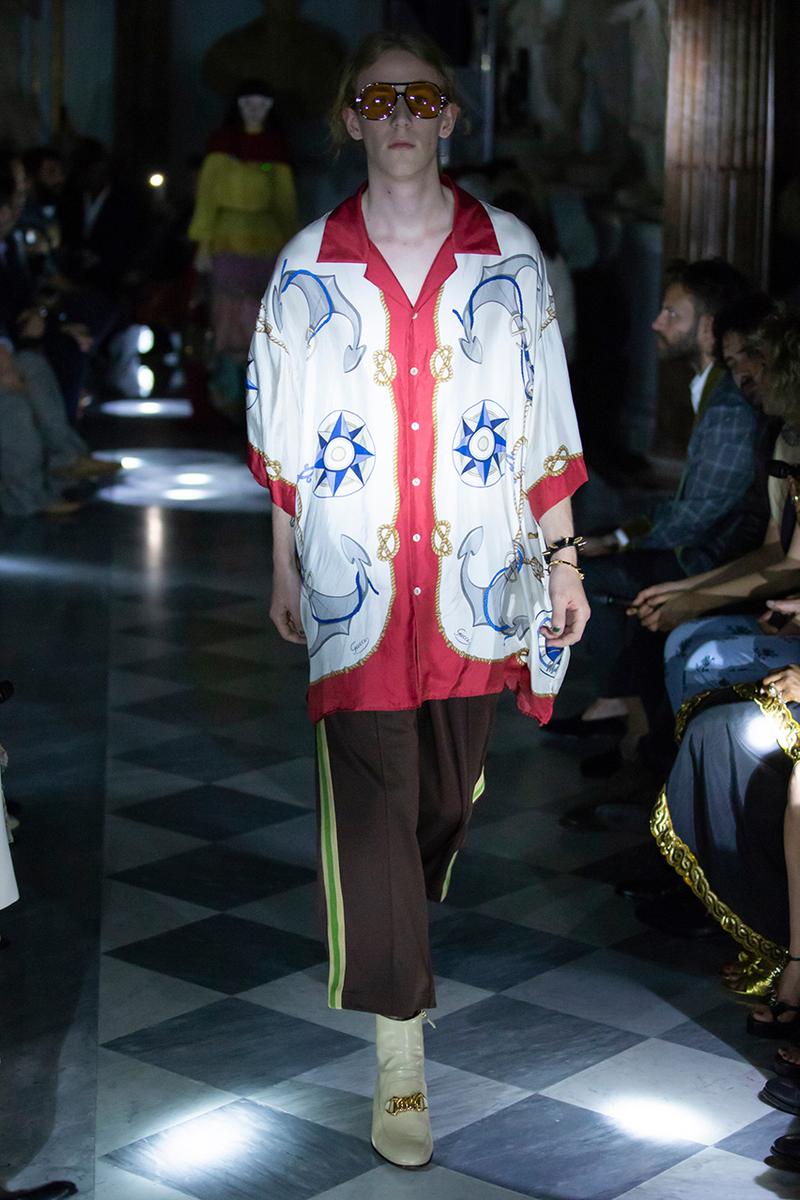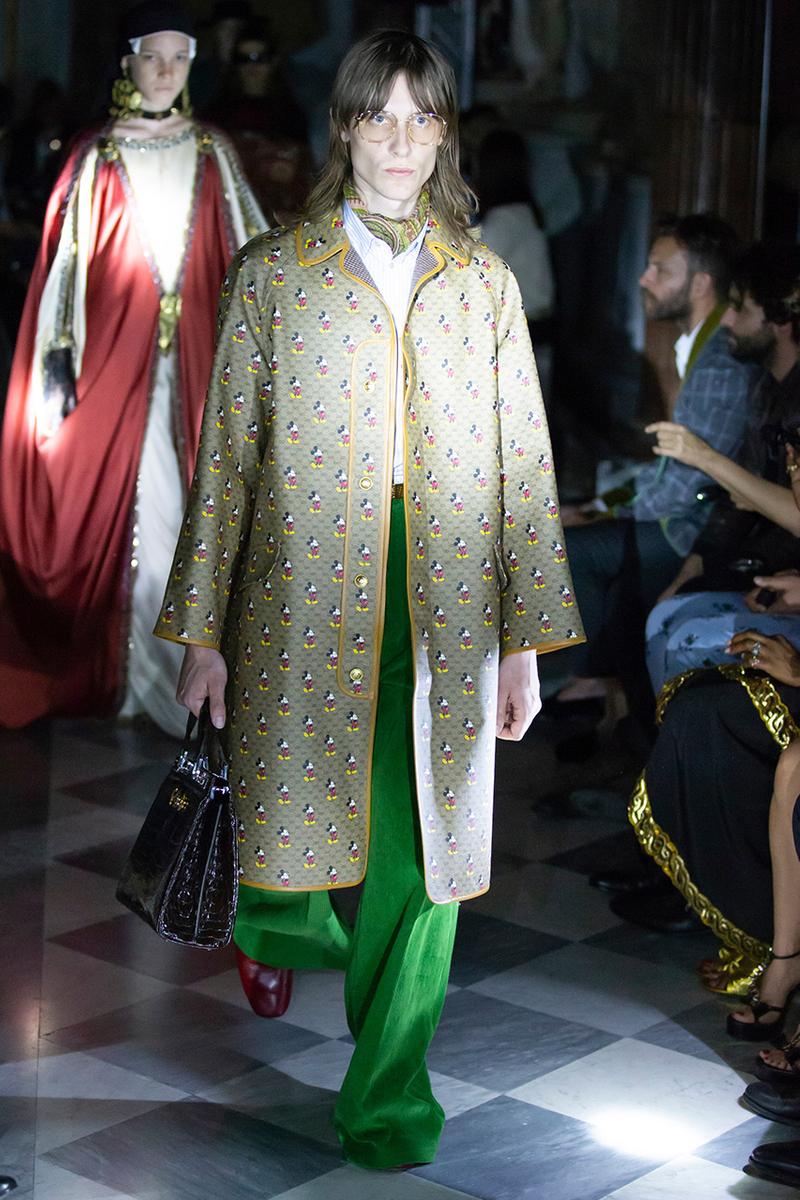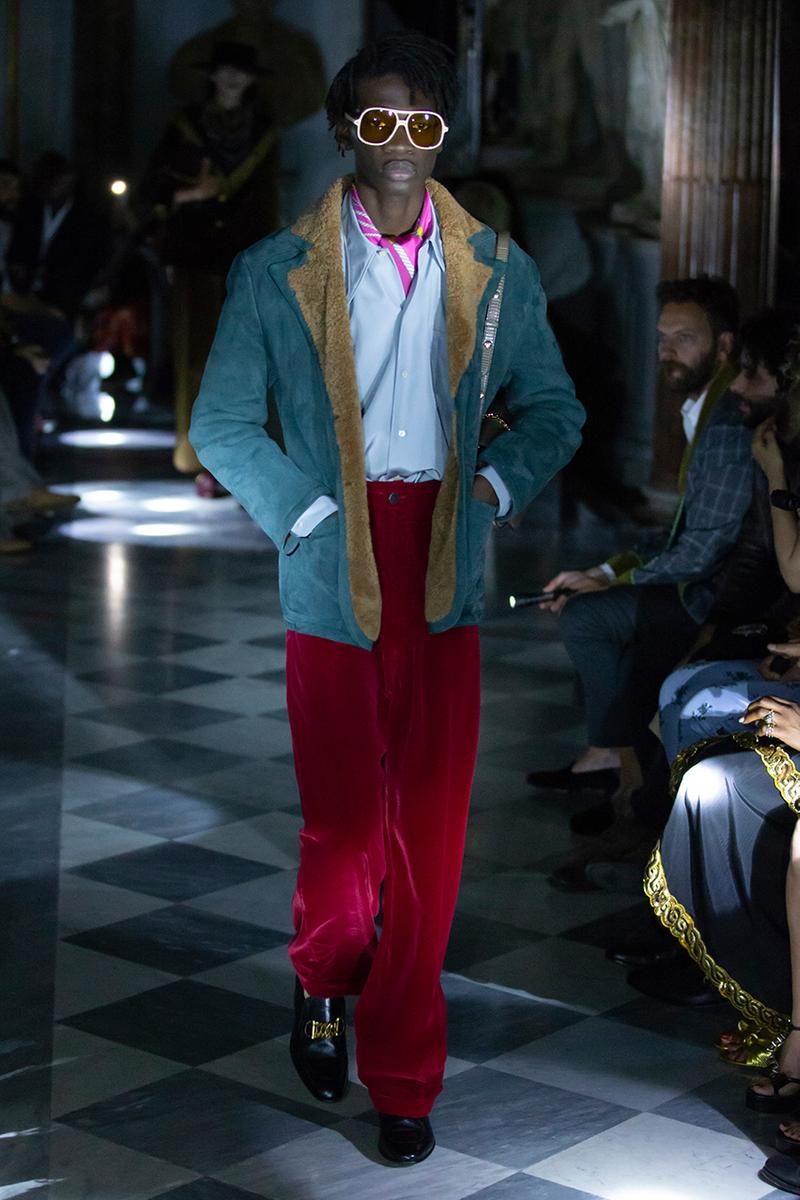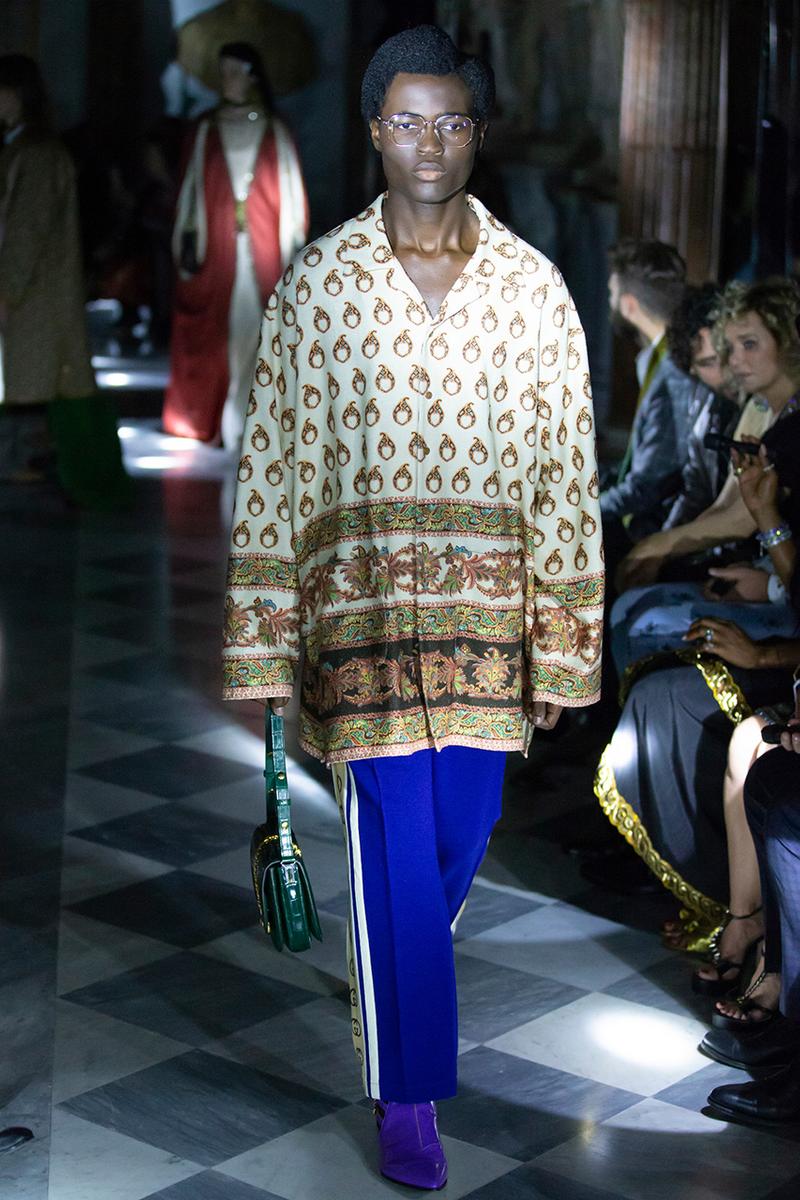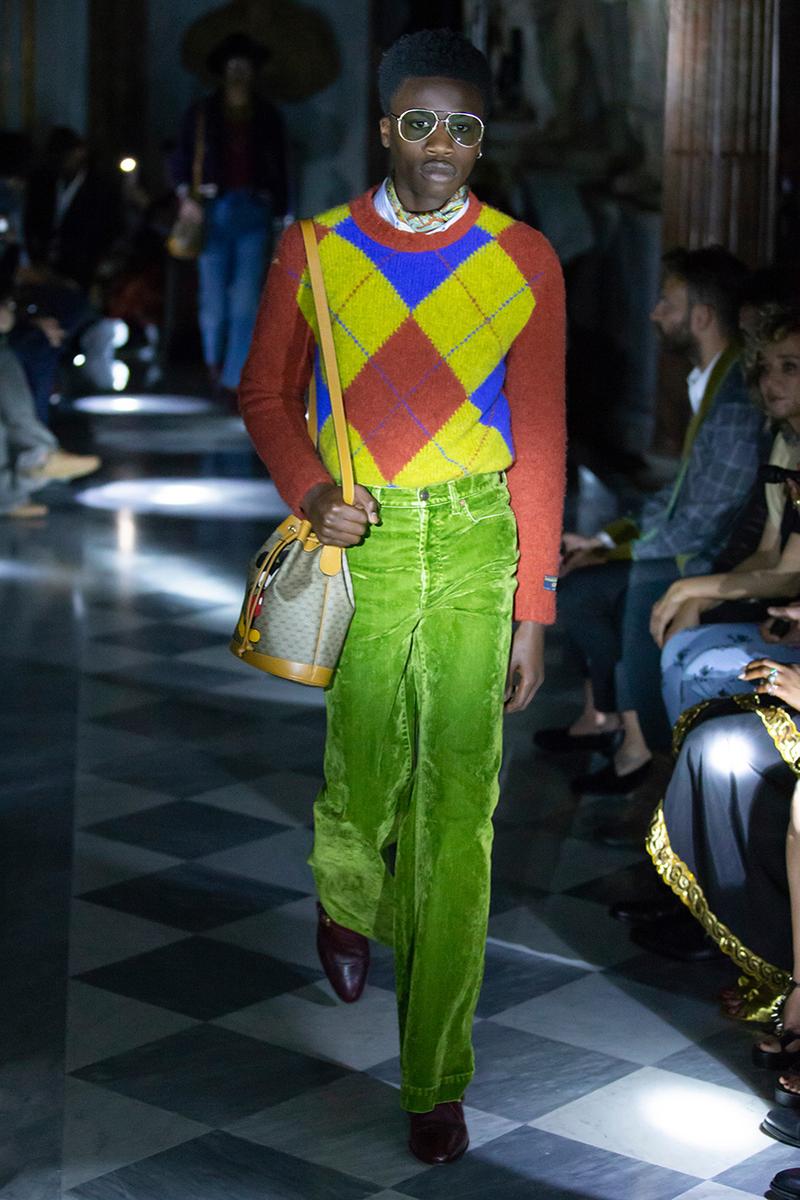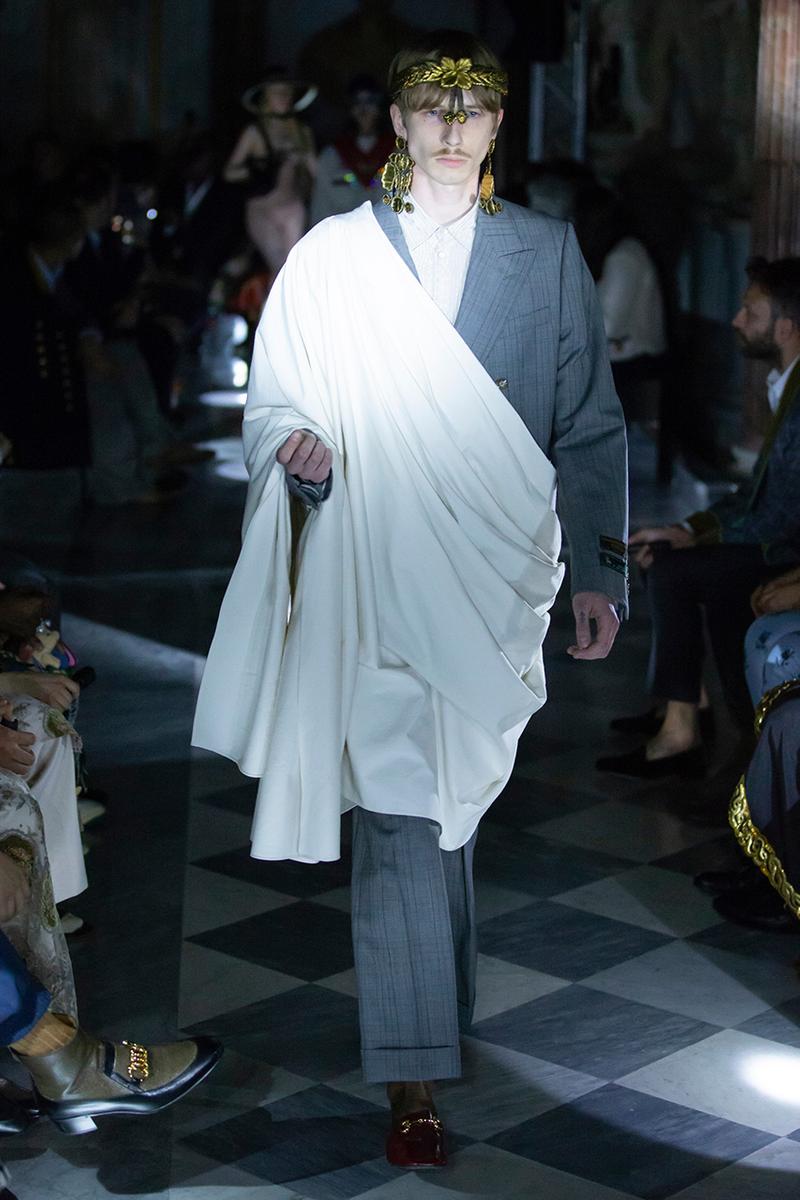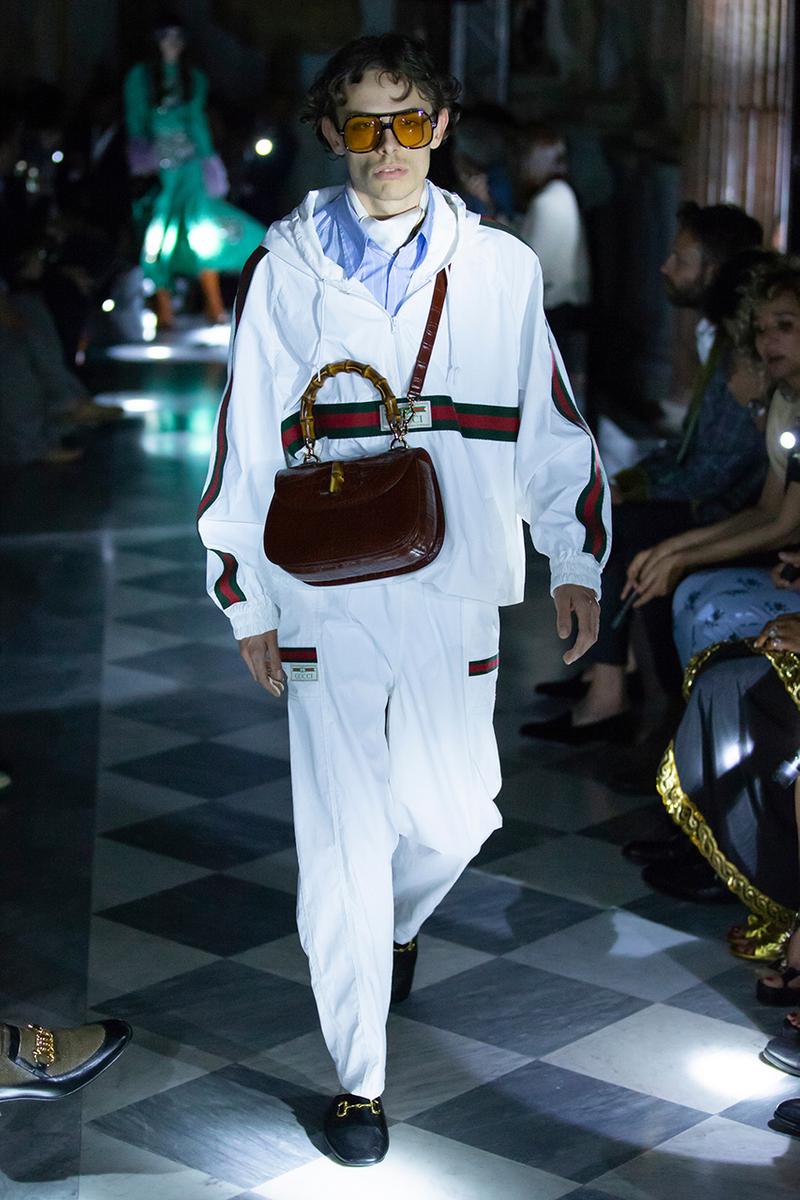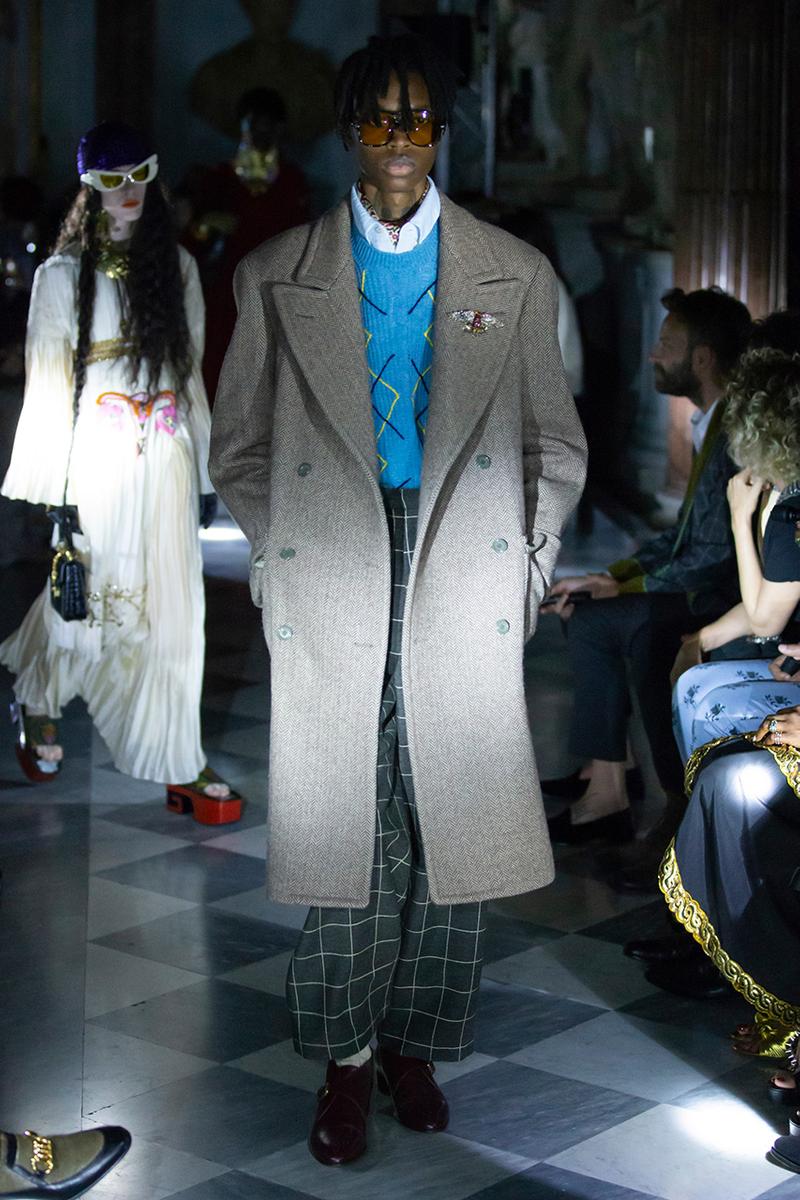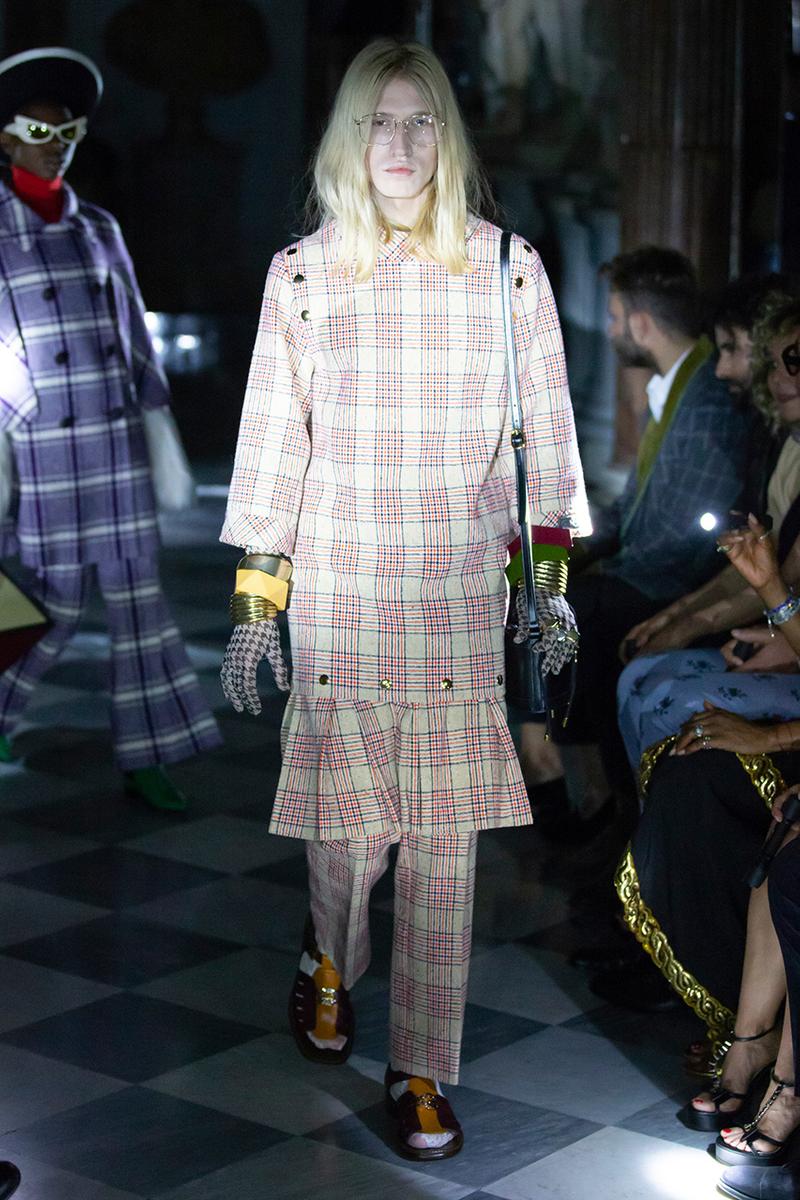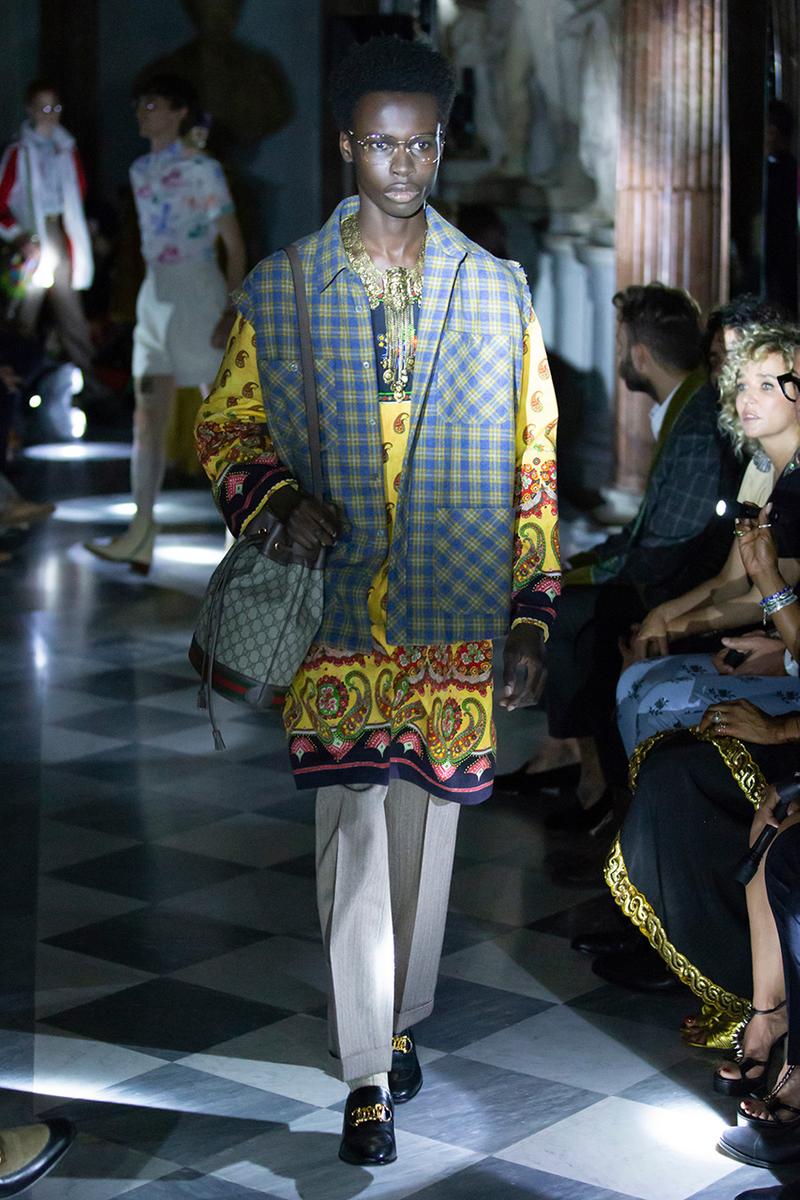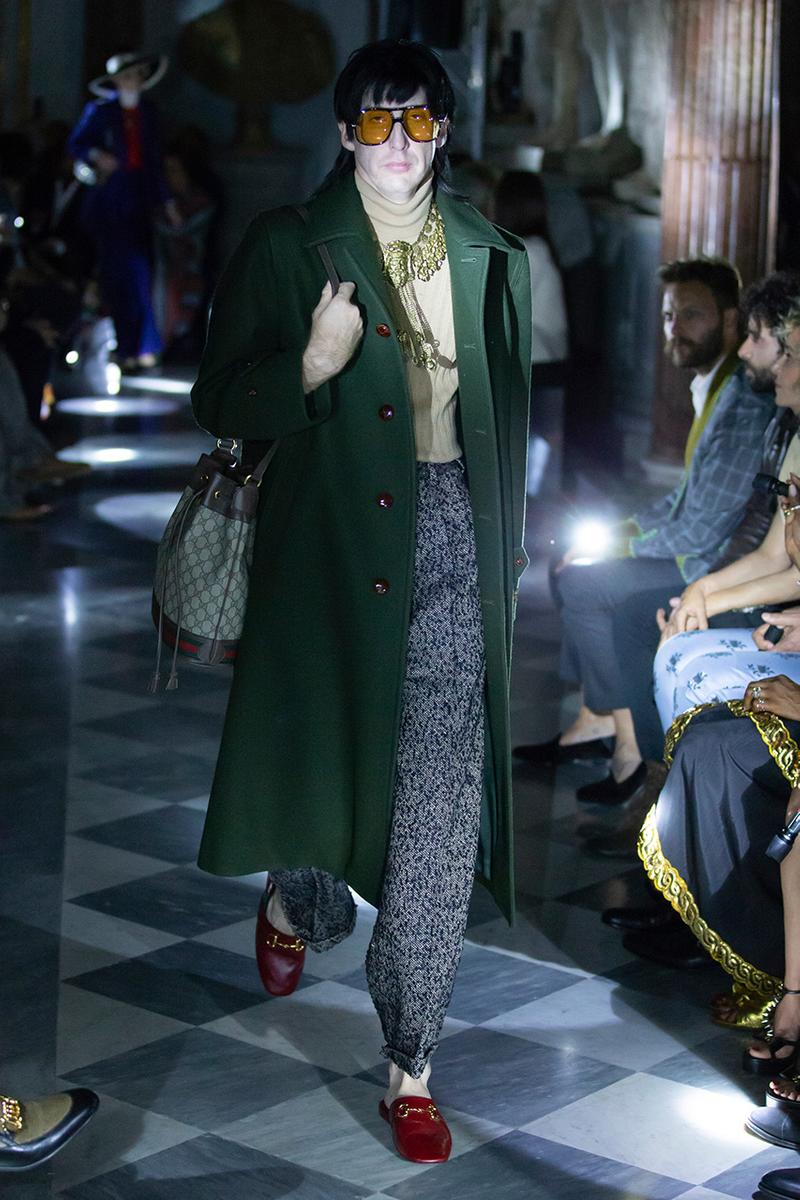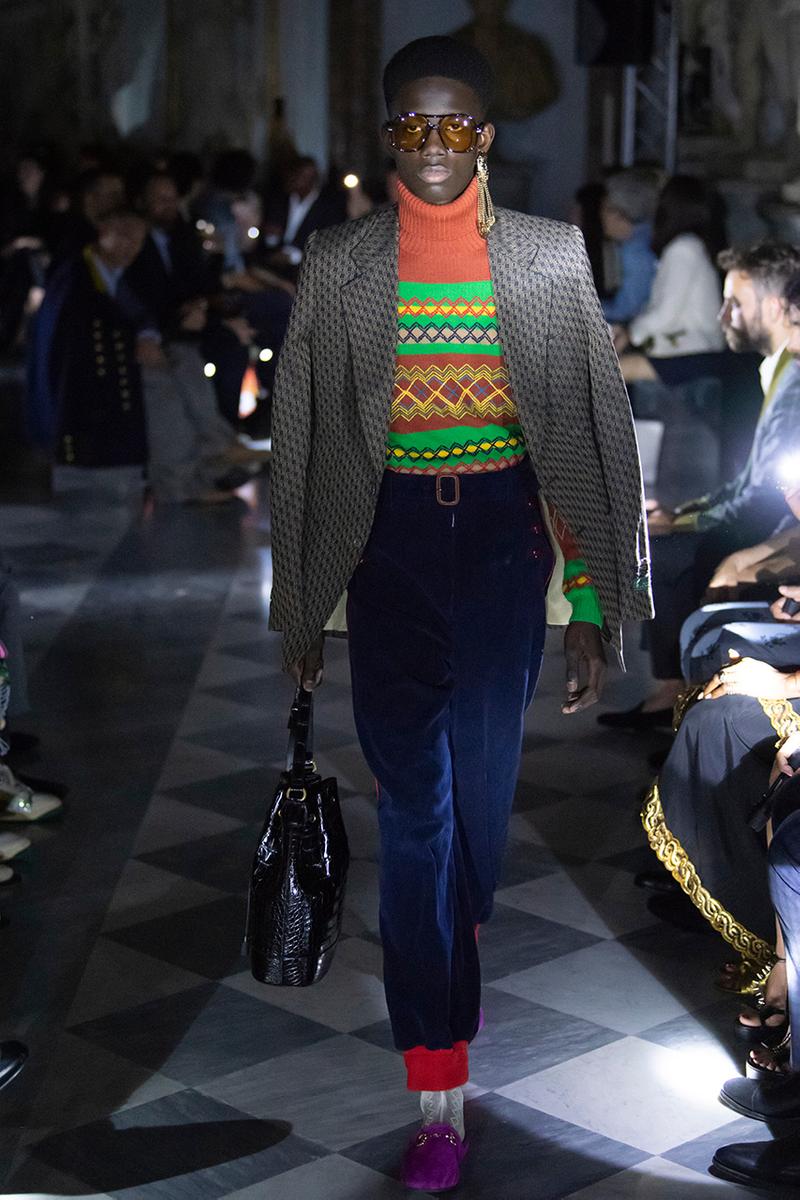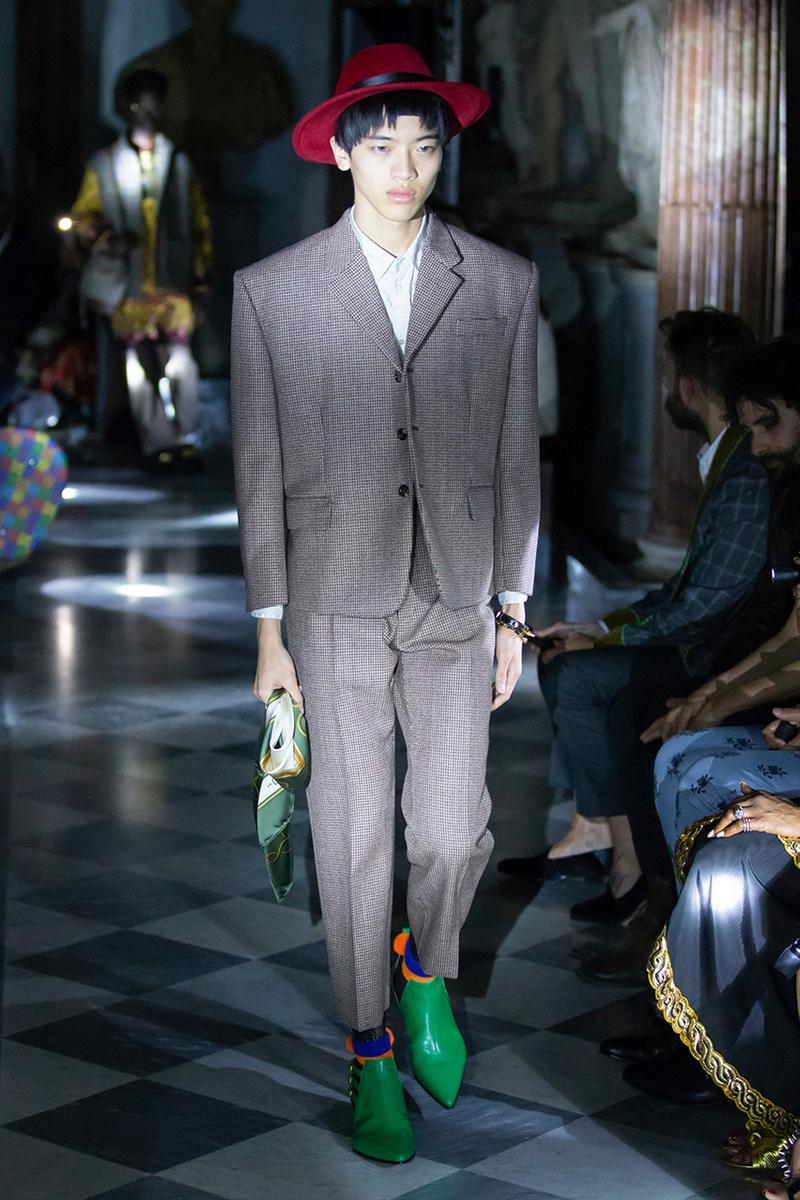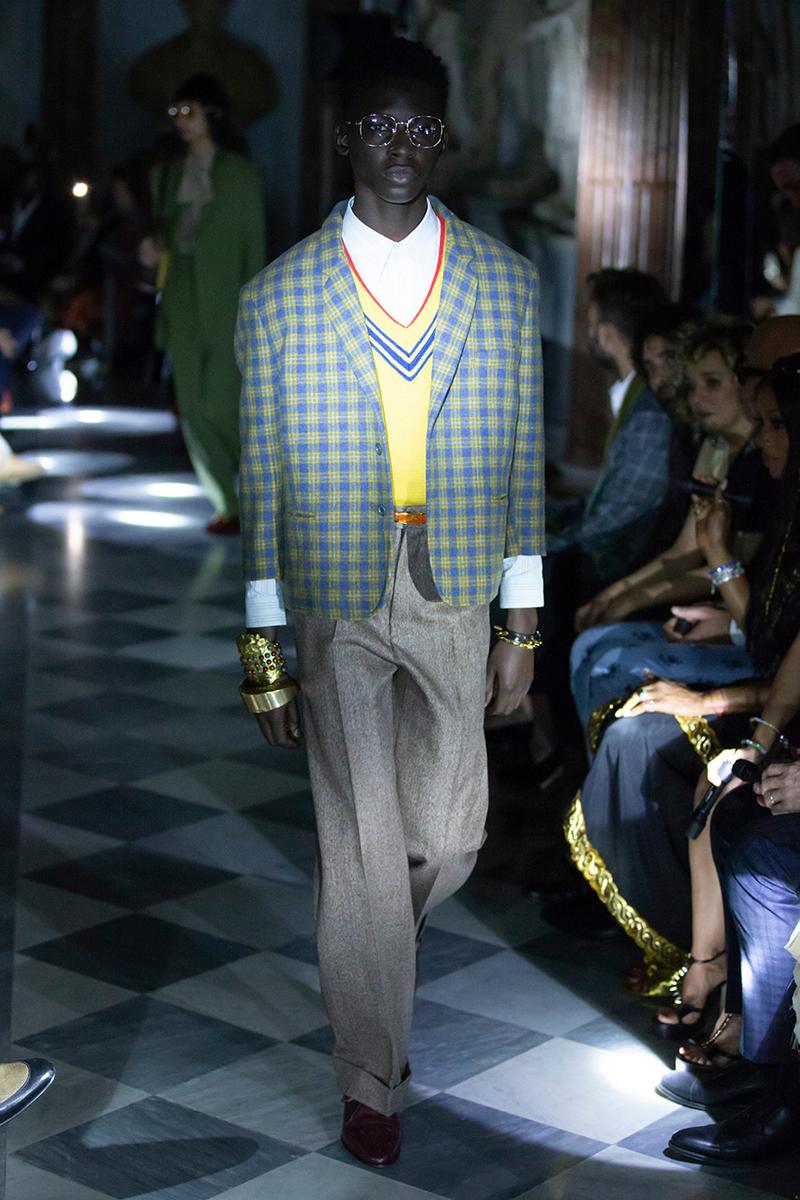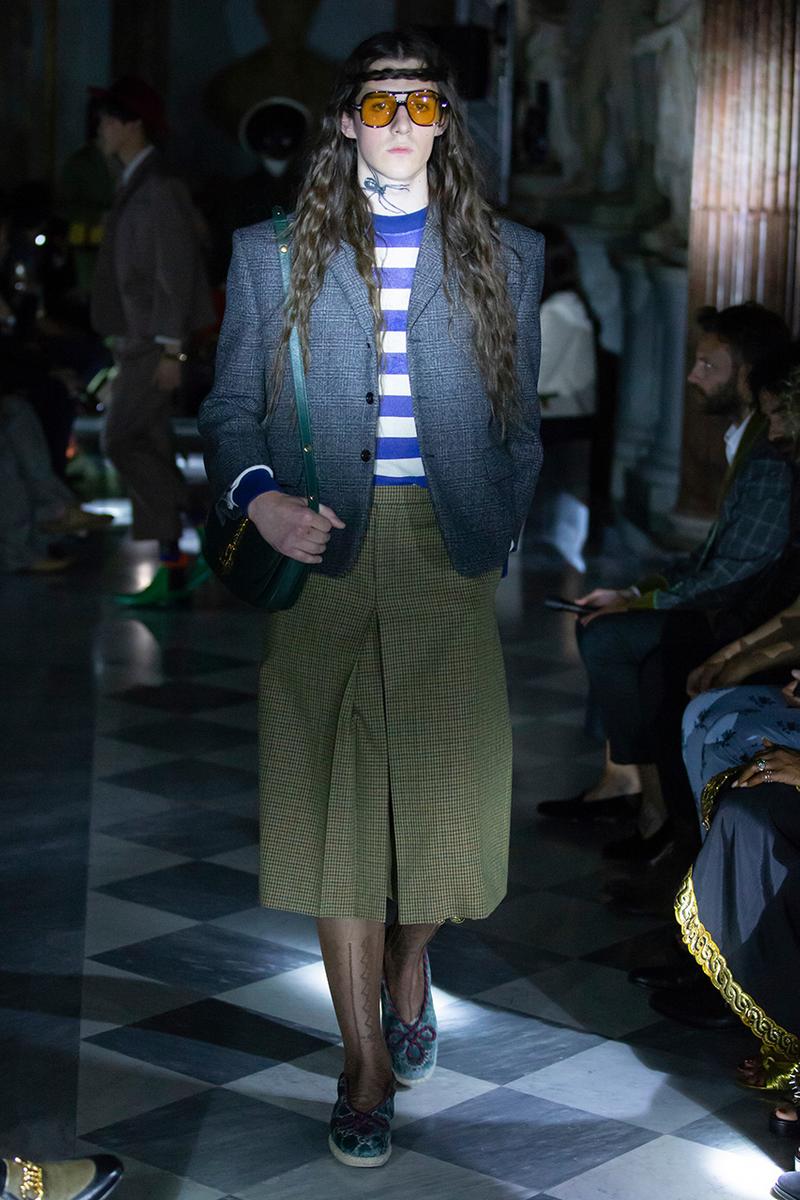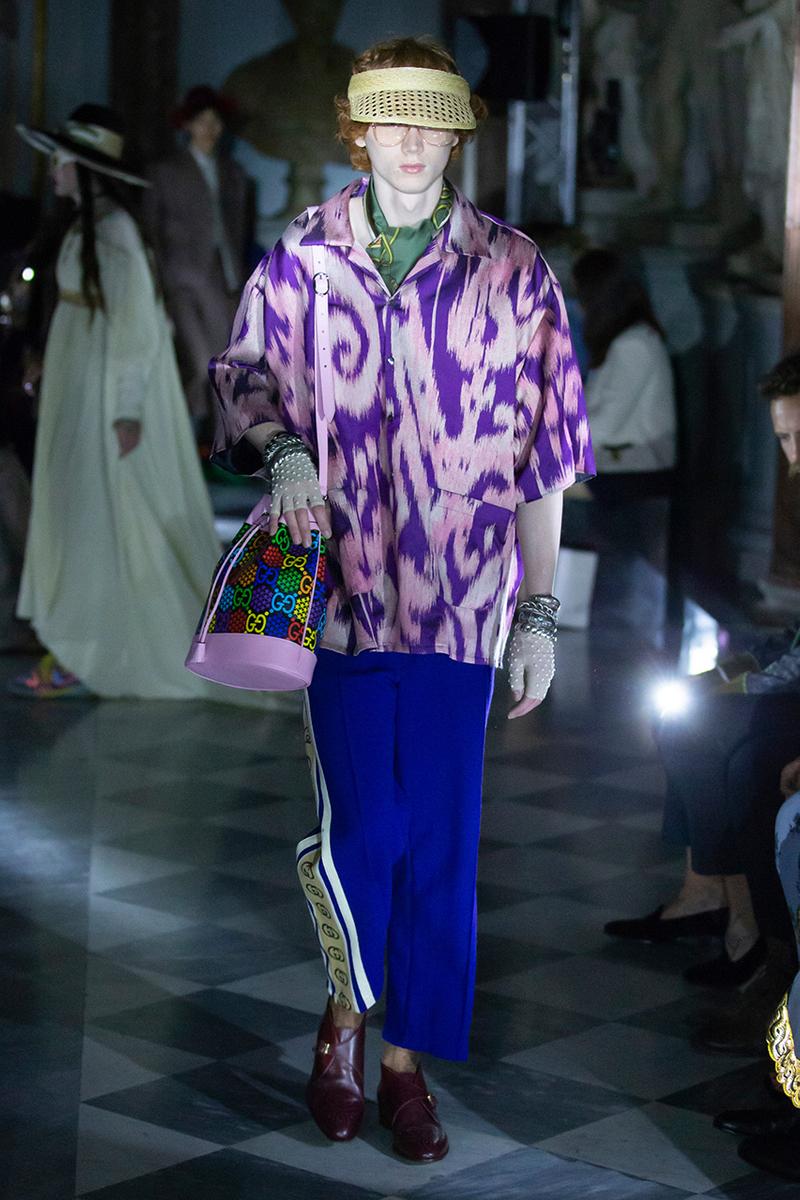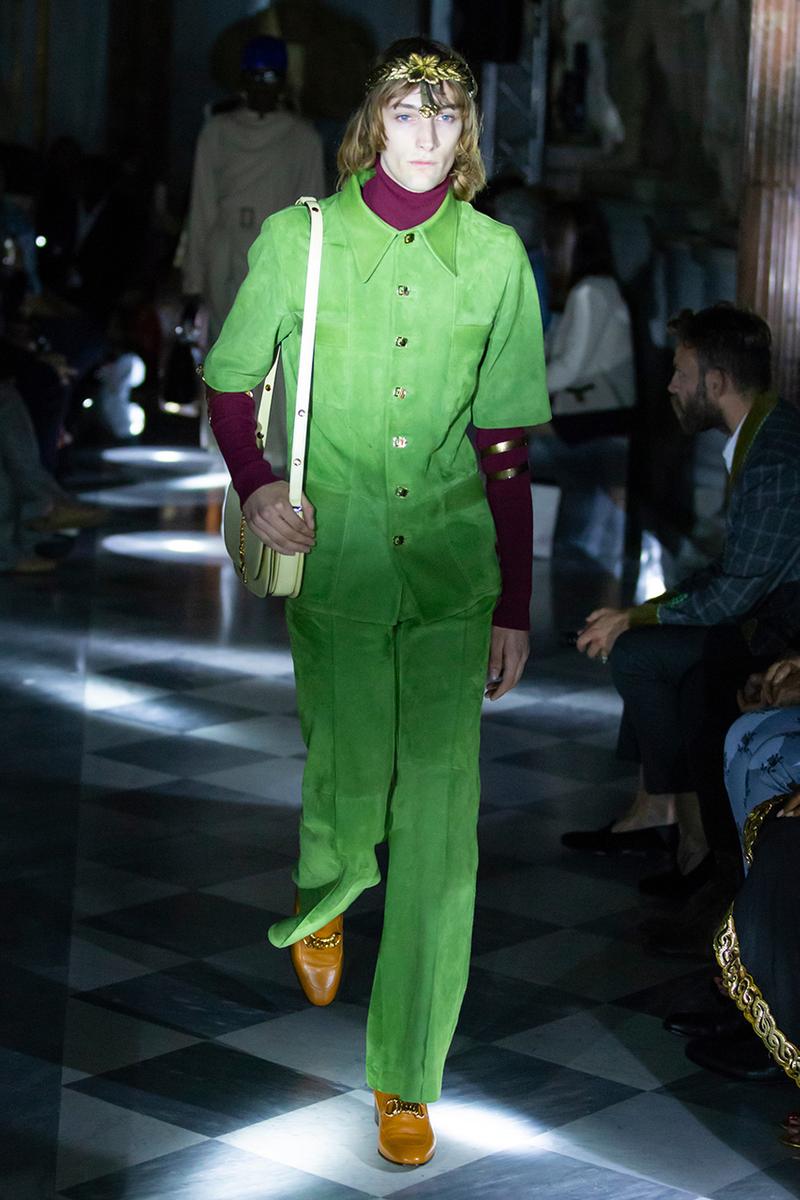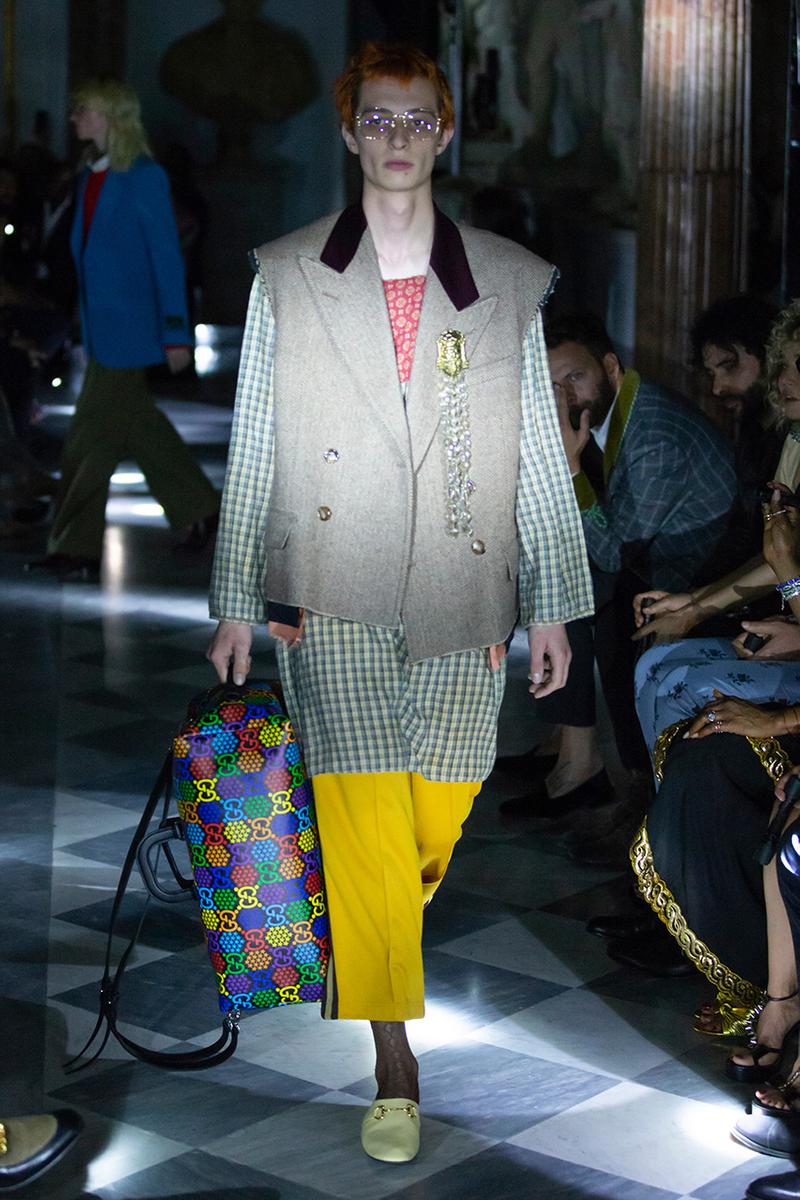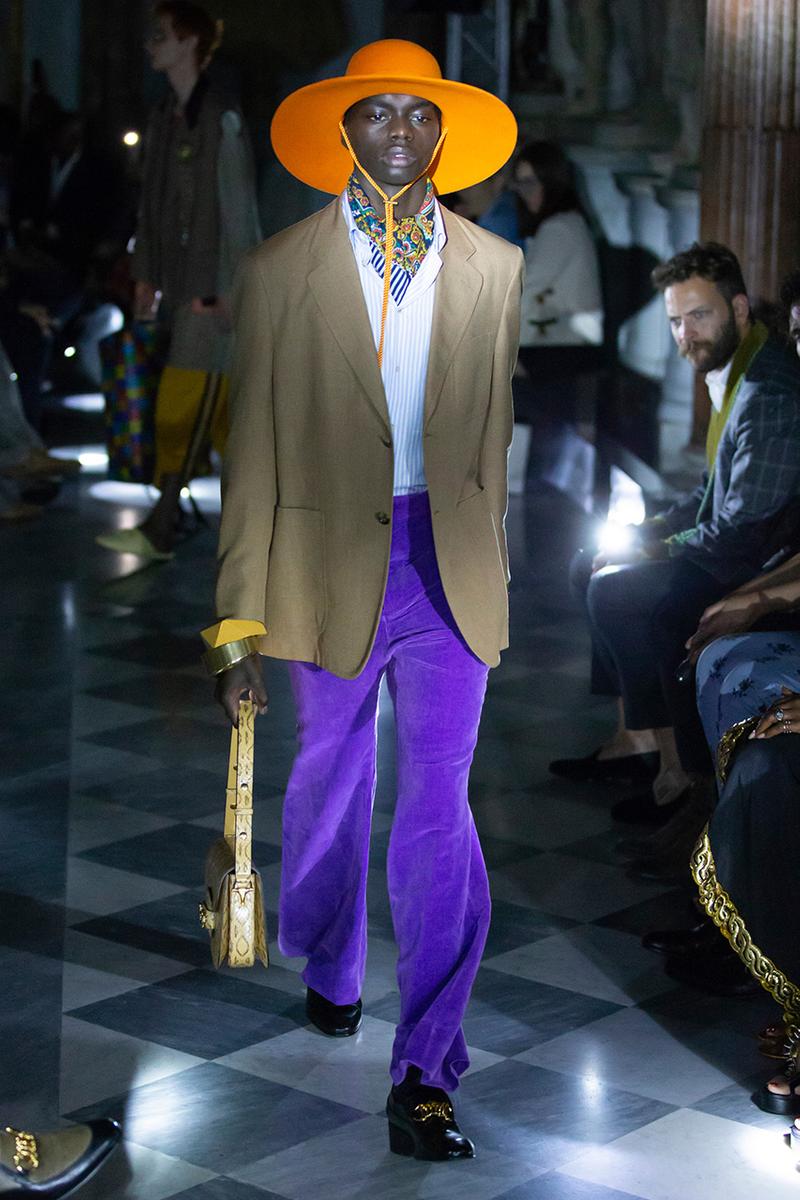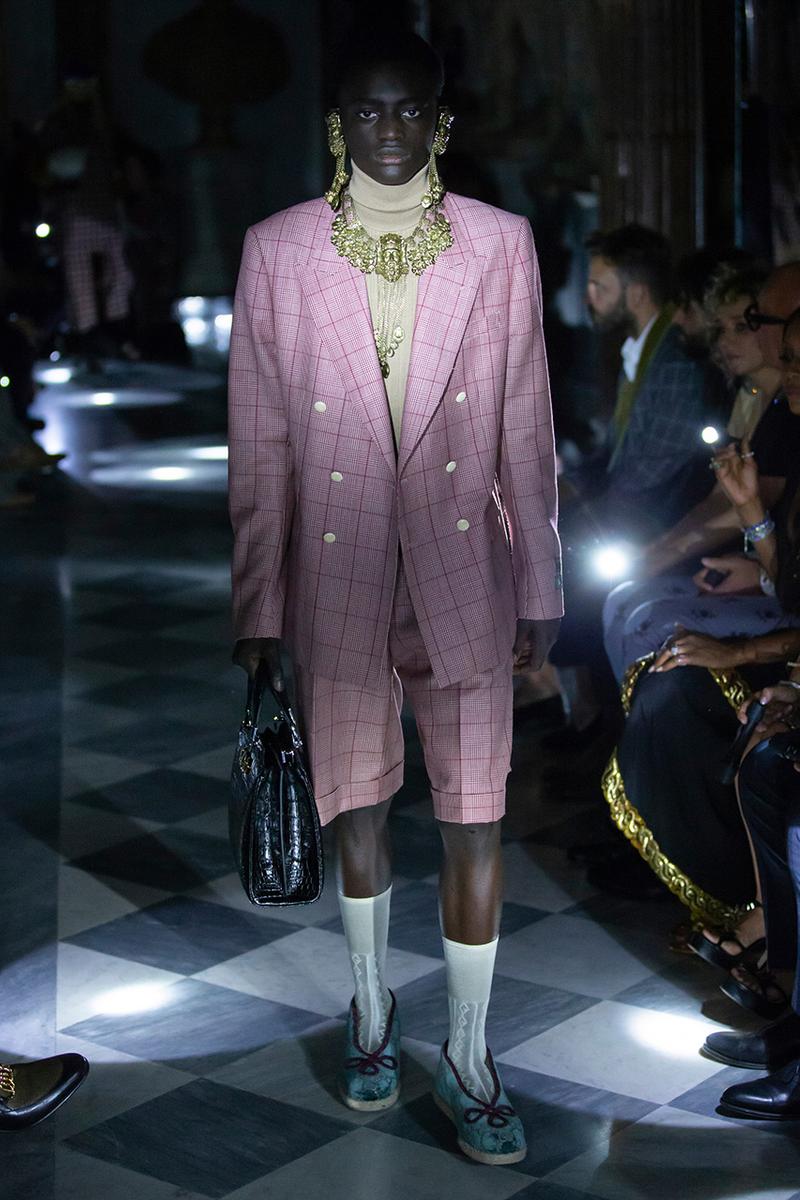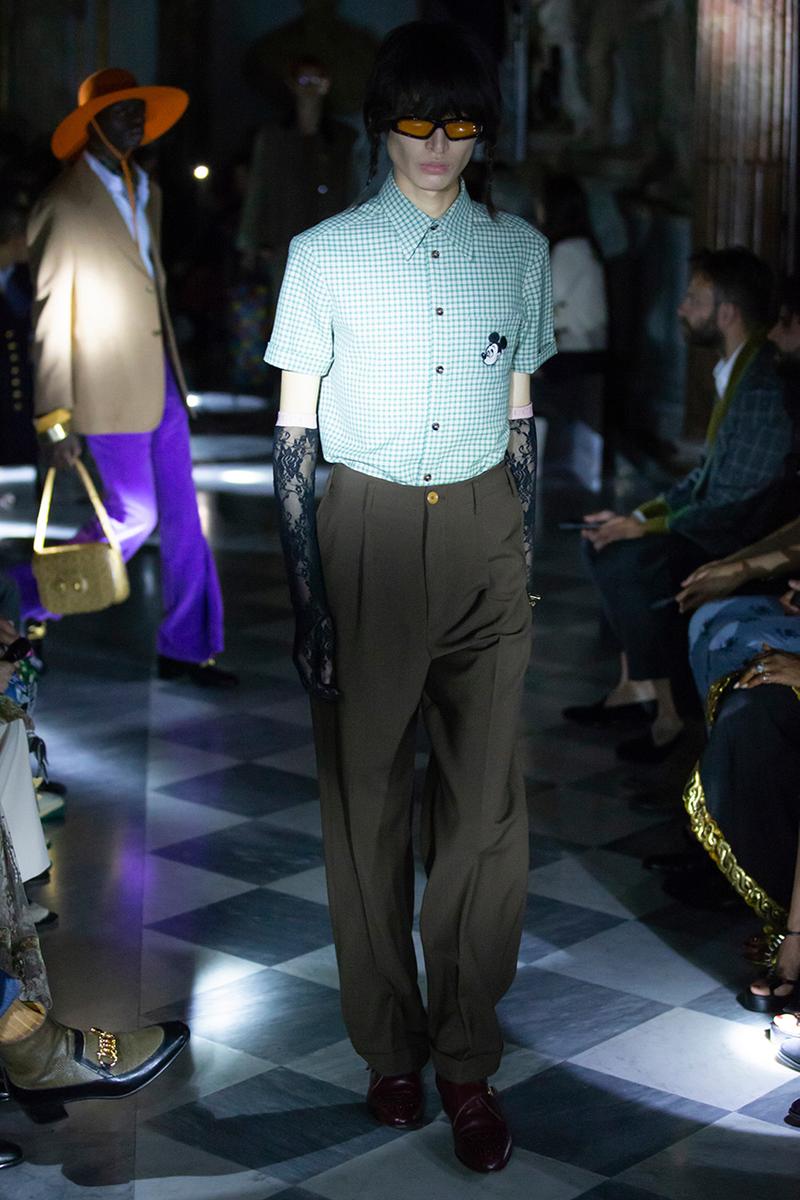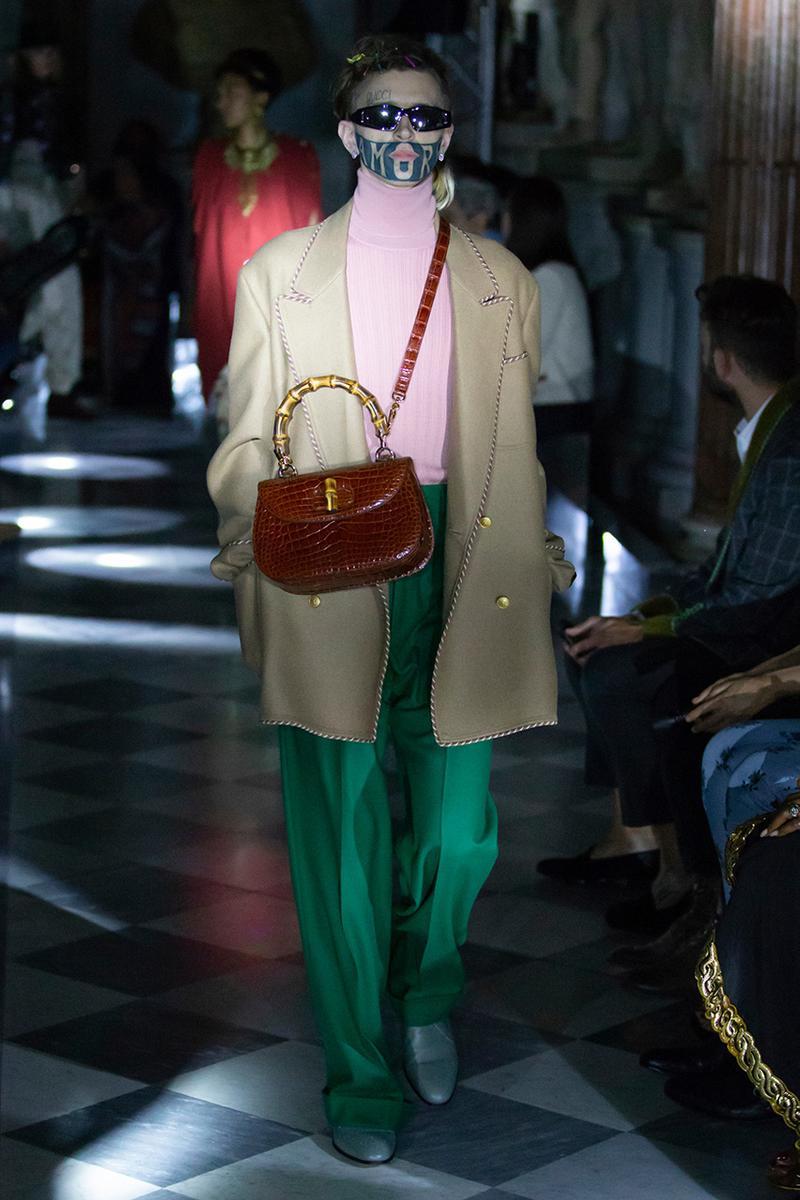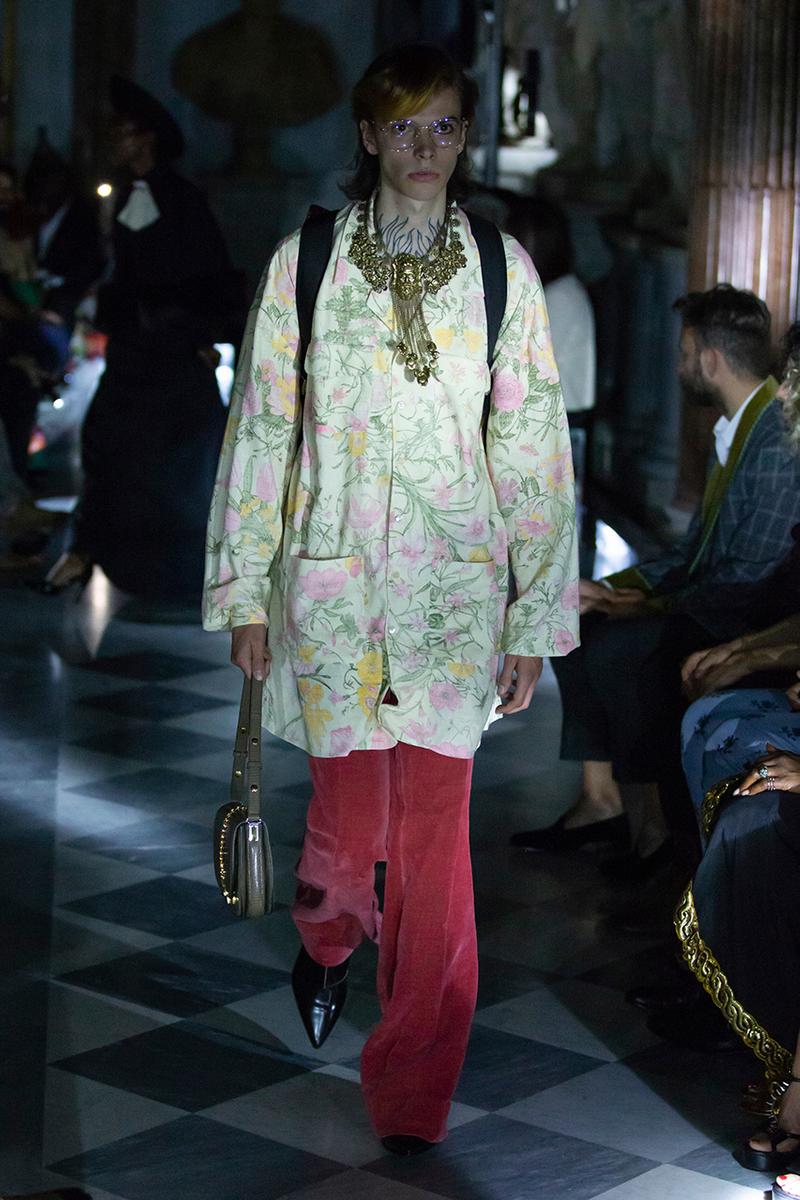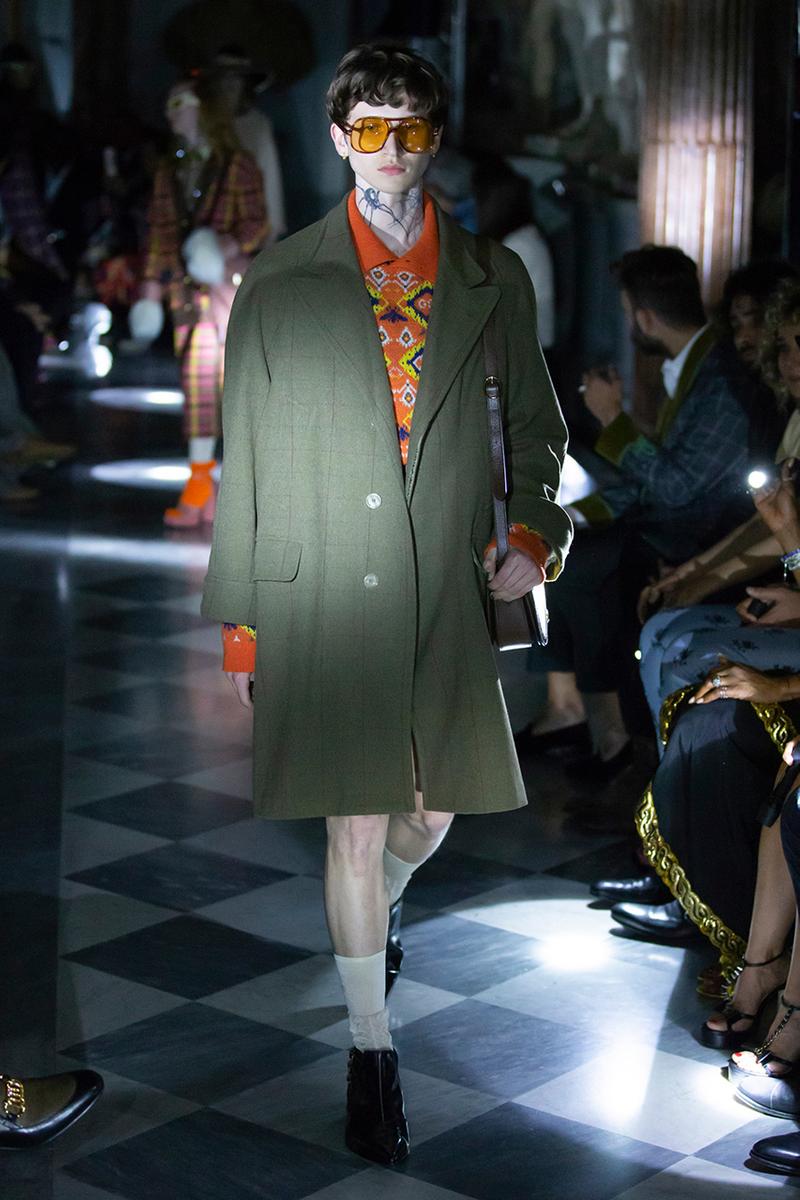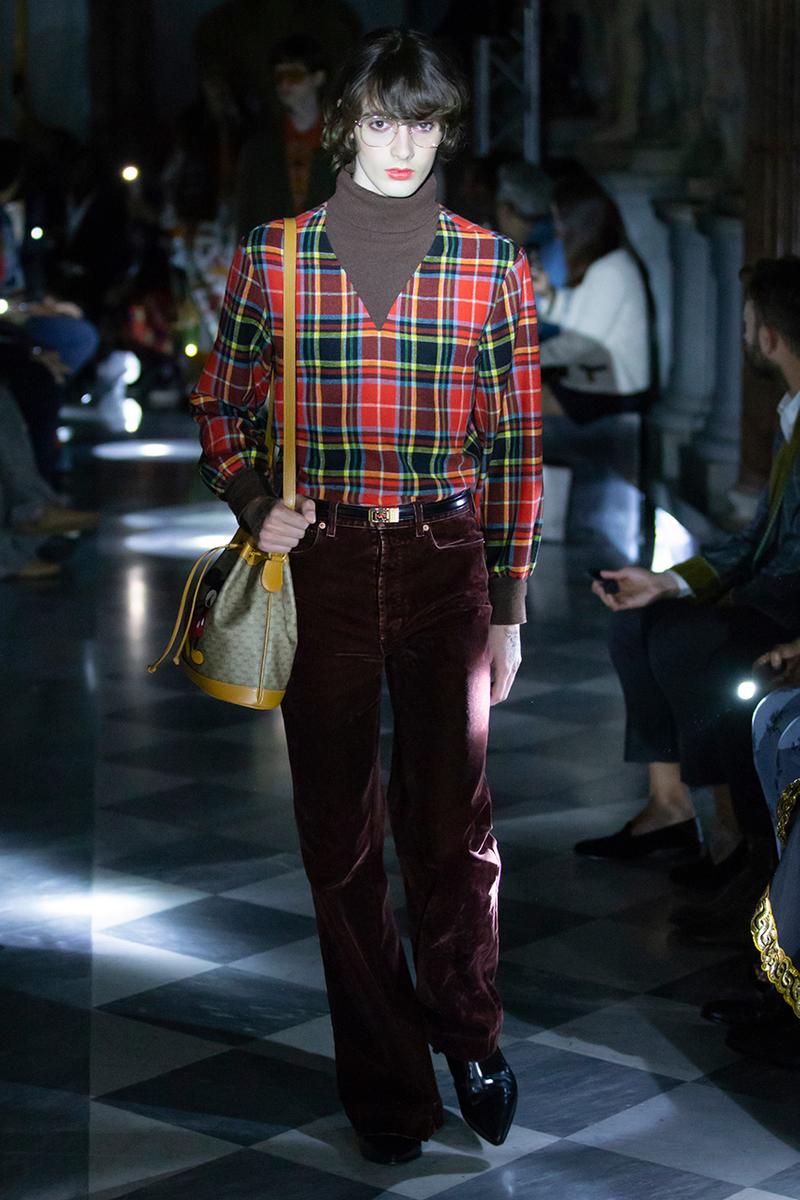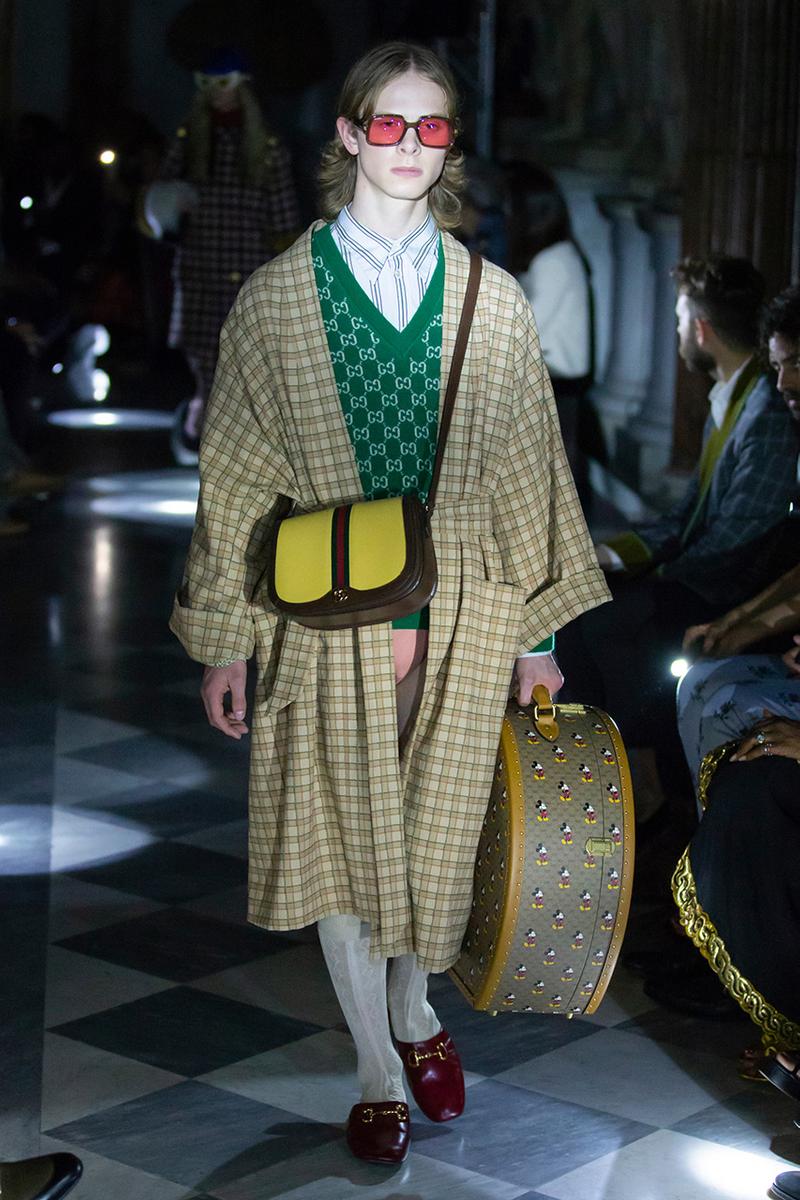 Collection after collection, Michele manages to display the most extreme naffness and make it work masterfully.
Whatever Alessandro does, well done it is.