READ IN: Español
The universally known robot adorns the classic GG monogrammed articles. Shortly after the announcement of the three-way collaboration between The North Face and Pokémon GO, Gucci has launched another with Doraemon. We saw it for the first time in a series of accessories from the luxury house's Cruise 2021 collection.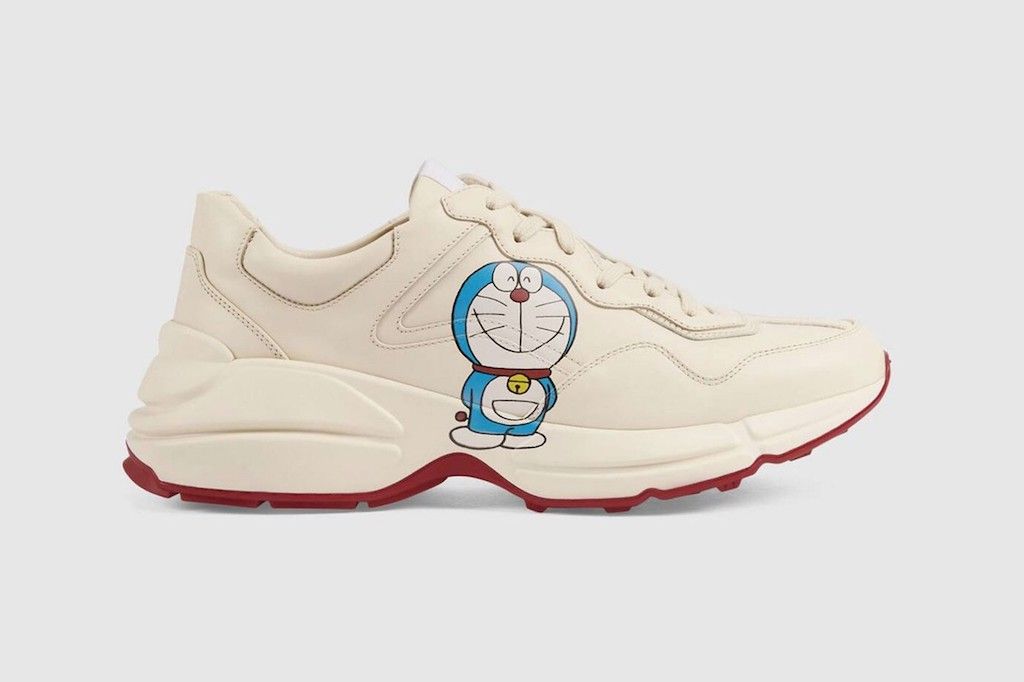 Composed of more than 40 items, the range celebrates the cat robot born in 2112 that was sent from the 22nd century with its four-dimensional bag. The classic GG monogram serves as the basis for coats, jackets, shorts and track pants that are adorned with Doraemon motifs throughout.
Staying true to the roots of the Gucci brand, iconic green and red stripes run down the sleeves and hem. The same theme continues in the handbag and wallet collection. The Rhyton and Ace shoes also bear the stamp of the manga character, as well as a cell phone case and a 40mm dive watch.
The Doraemon x Gucci capsule is now available through the house website.