READ IN: Español
Alessandro Michelle's Gucci always goes a step further. This is what he has demonstrated once again in the new virtual campaign for her collection 'The Ritual' FW20-21, which is entirely configured by creative selfies shot by the boho-chic muses of the Gucci universe.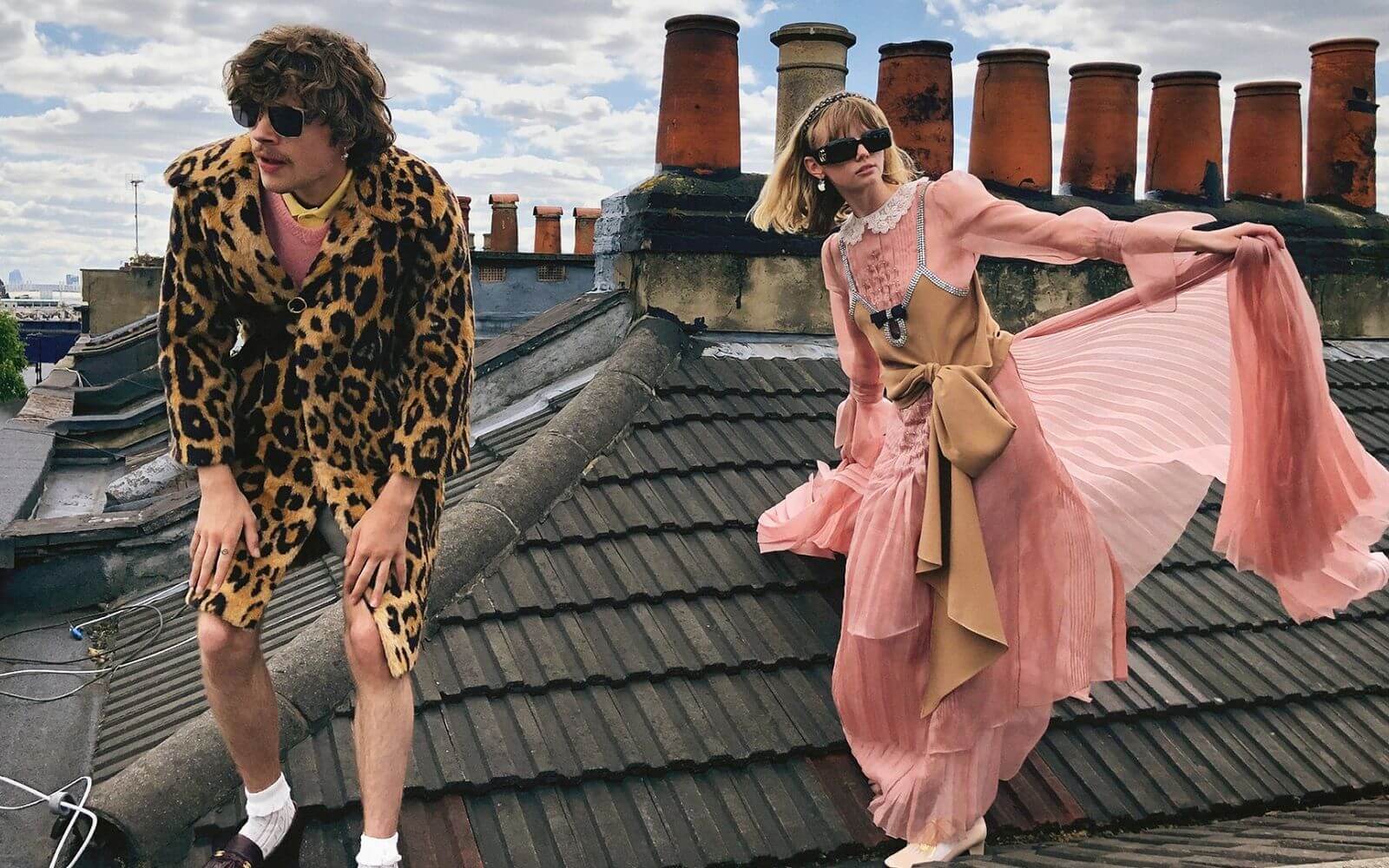 Without an organized set, fitting, make-up or hairdressing, Gucci's cast of models became the stars of this new DIY campaign that illustrates the 2020-2021 autumn-winter season. The result is a digital shooting that follows a vital line from the iPhone camera to the Polaroid.
The concept of meta-fashion revolves around this Ritual of Selfies that immerses us in a tour of the models' homes. They are now their own photographers and producers, moved by the desire to tell another of those Gucci stories that unite the past, with the present and the future.
The campaign reflects the power of social media and the importance of DIY in the 'FOMO' generation. Self-expression now becomes the concept behind homemade shooting, in the same vein as the vibrant @gucci's ethos.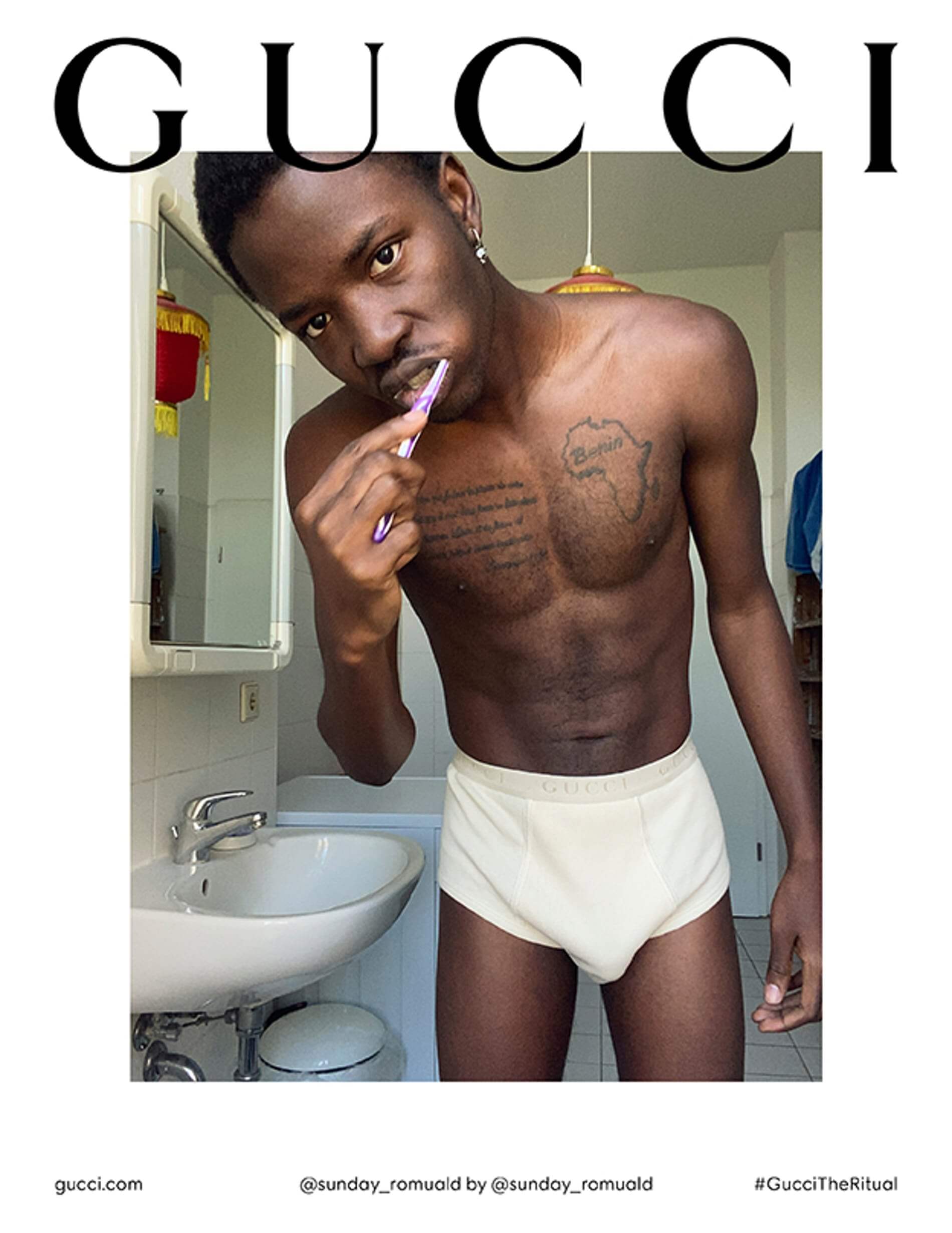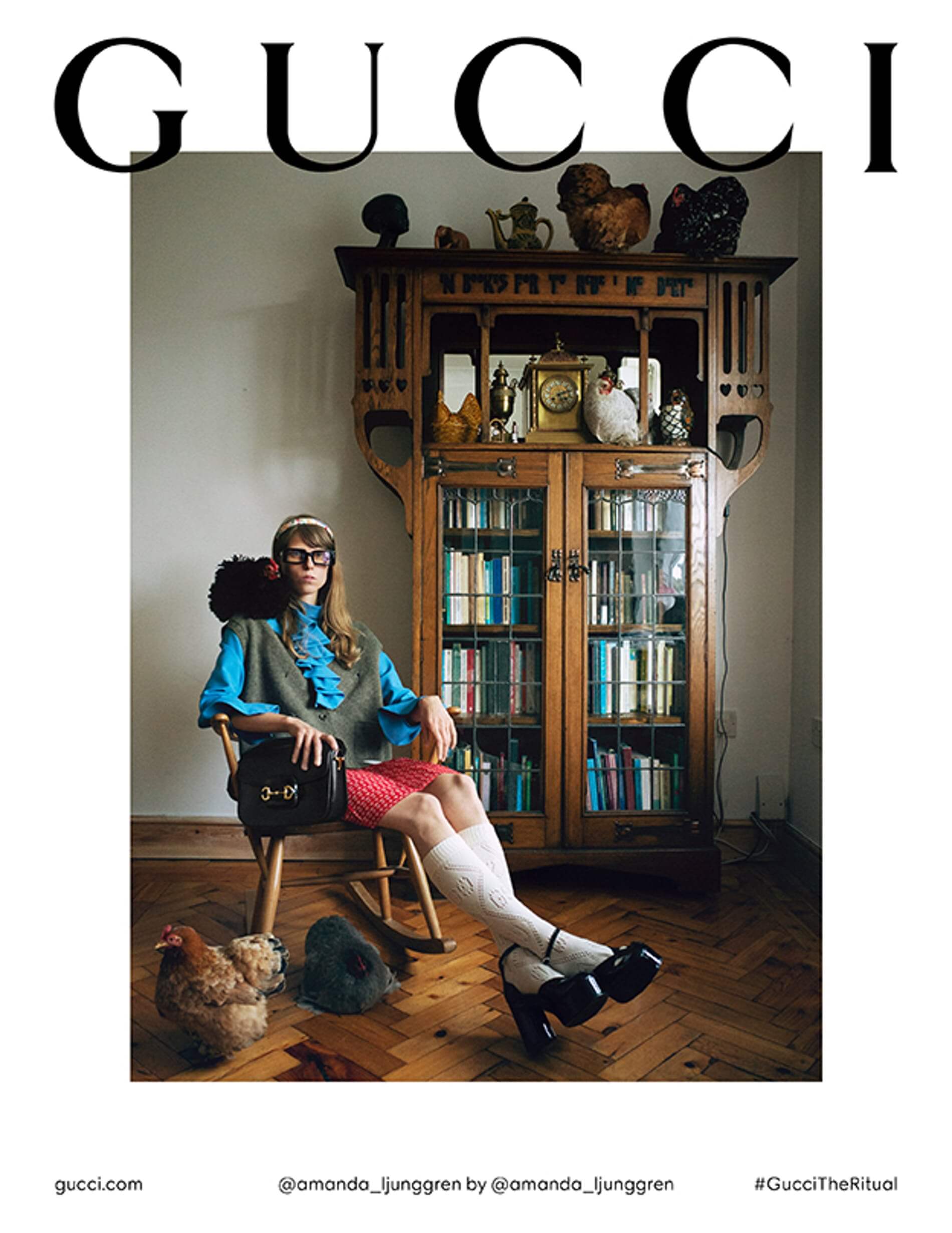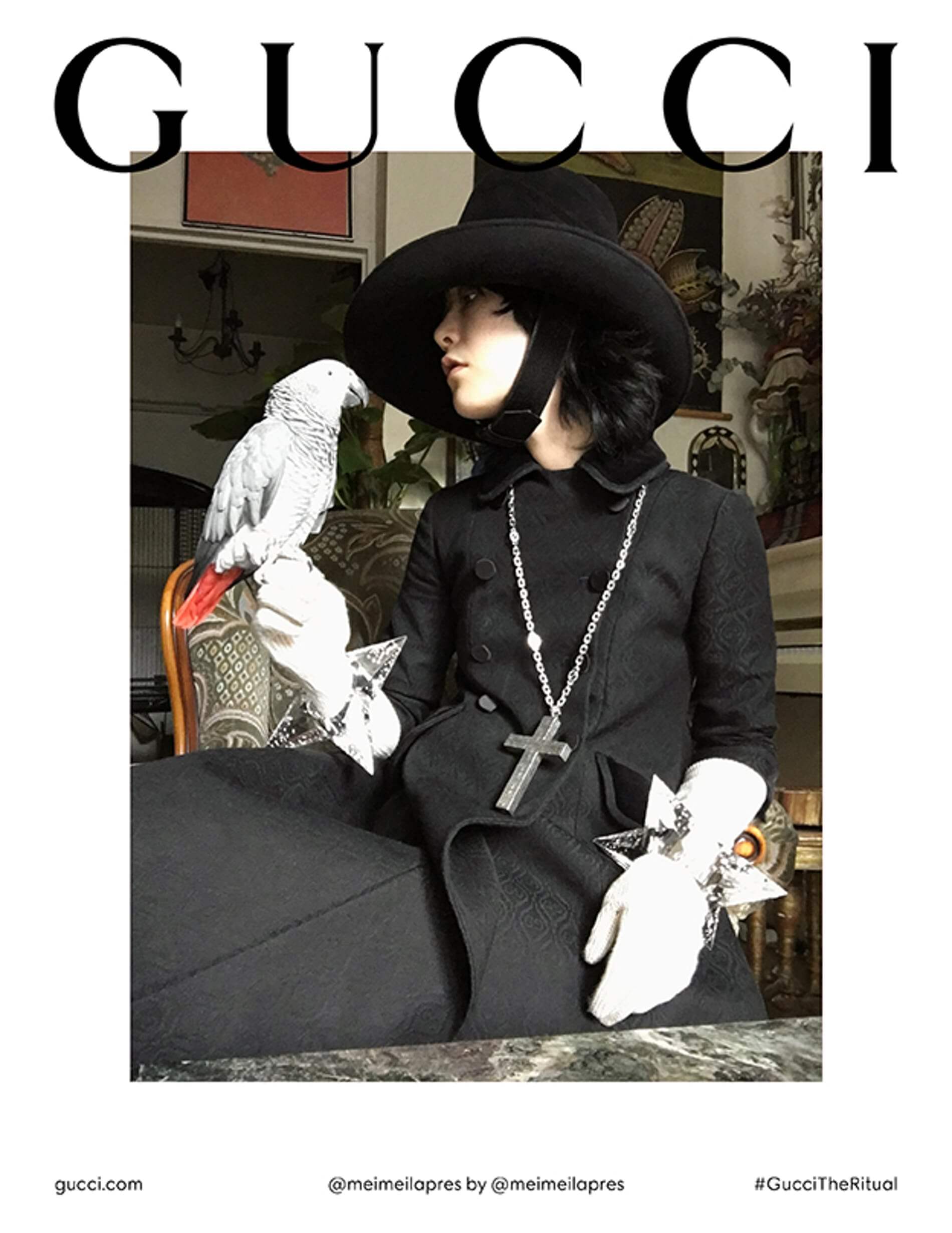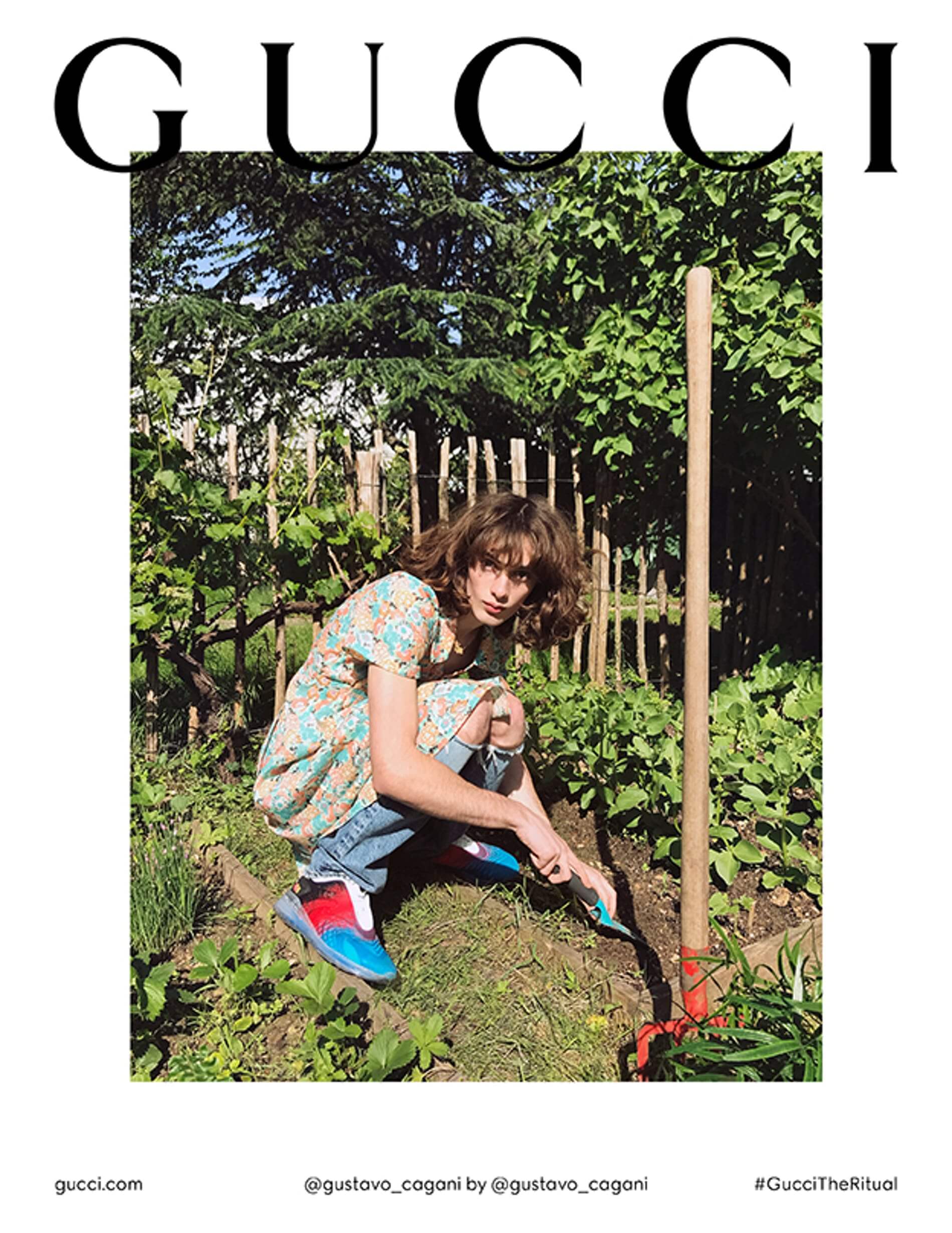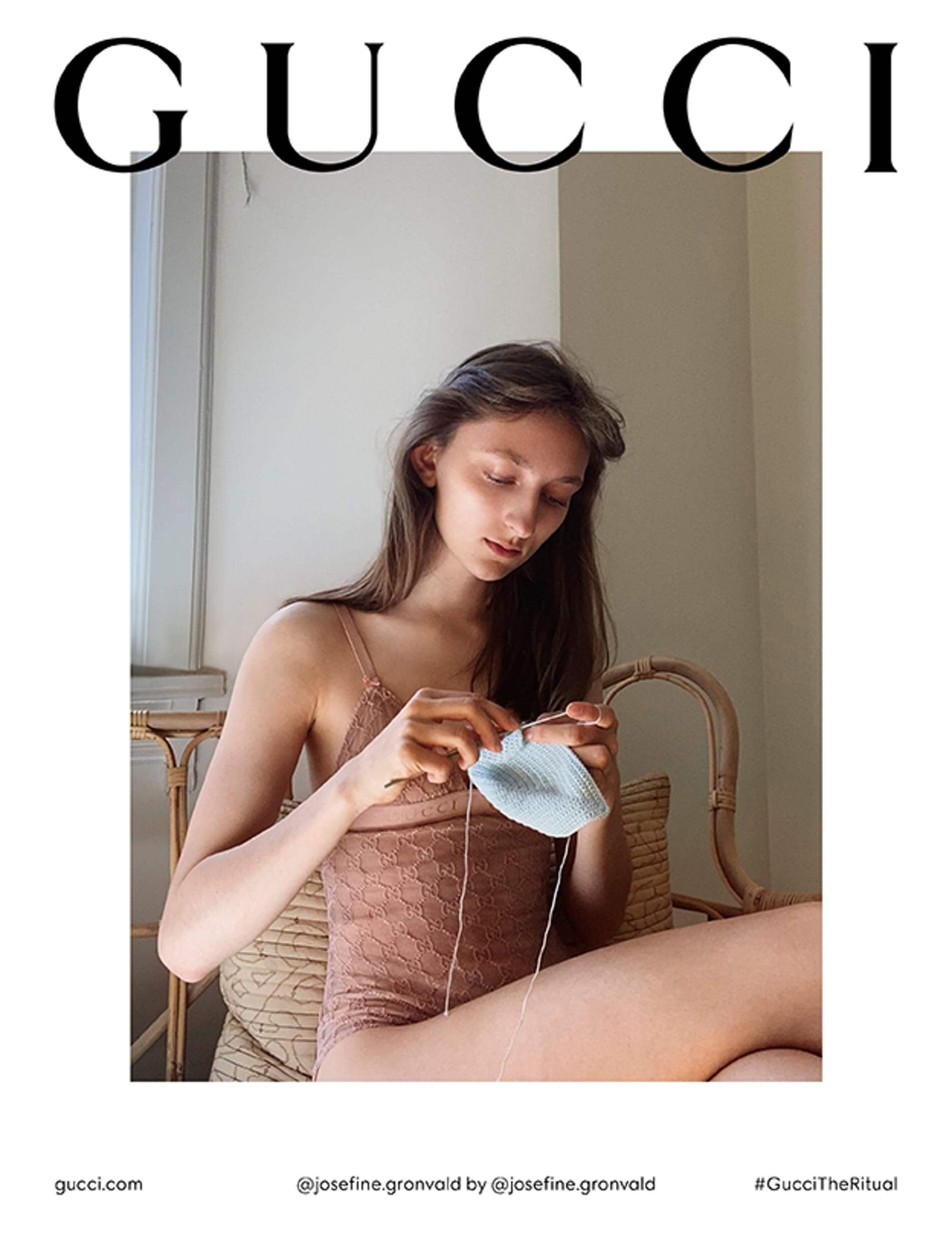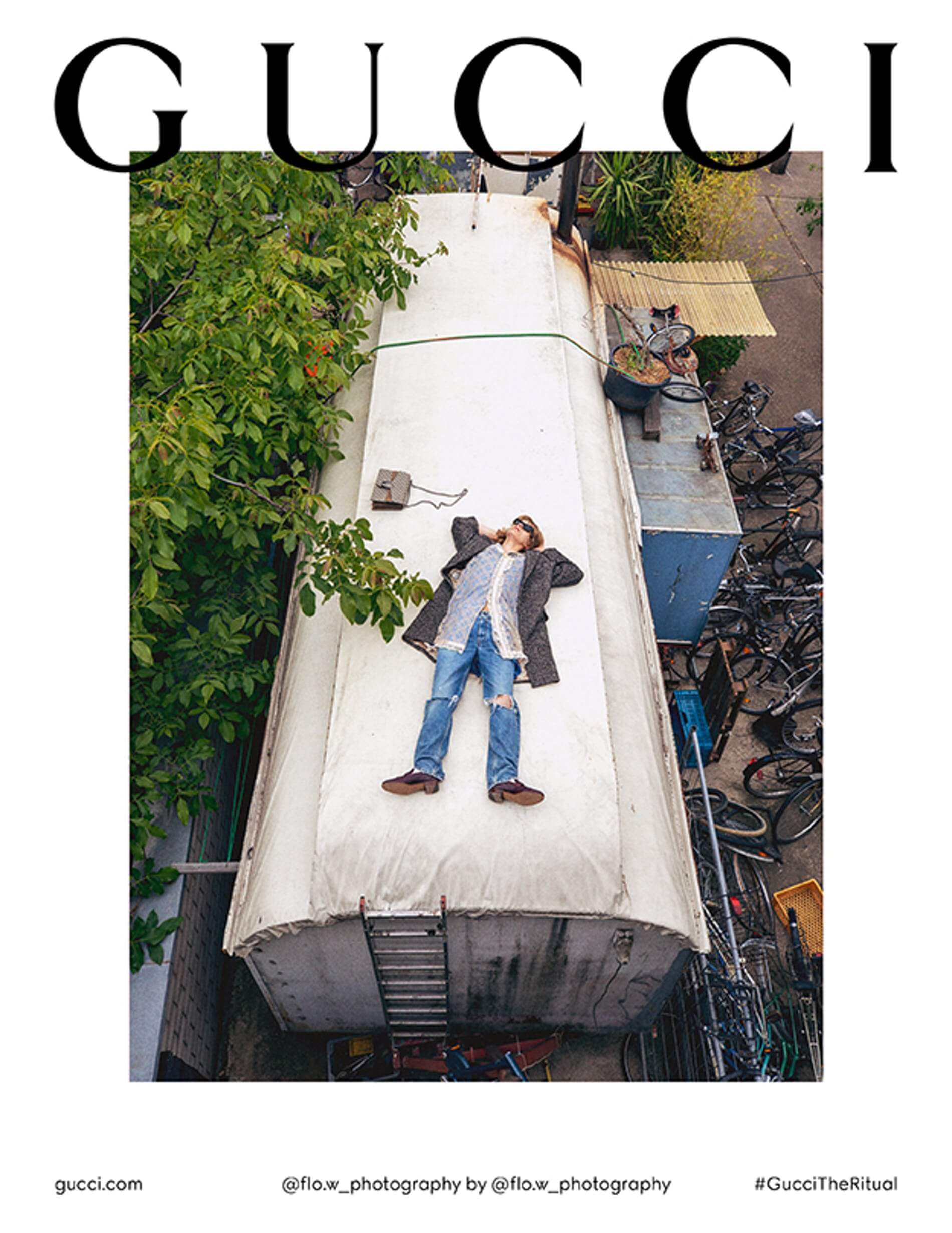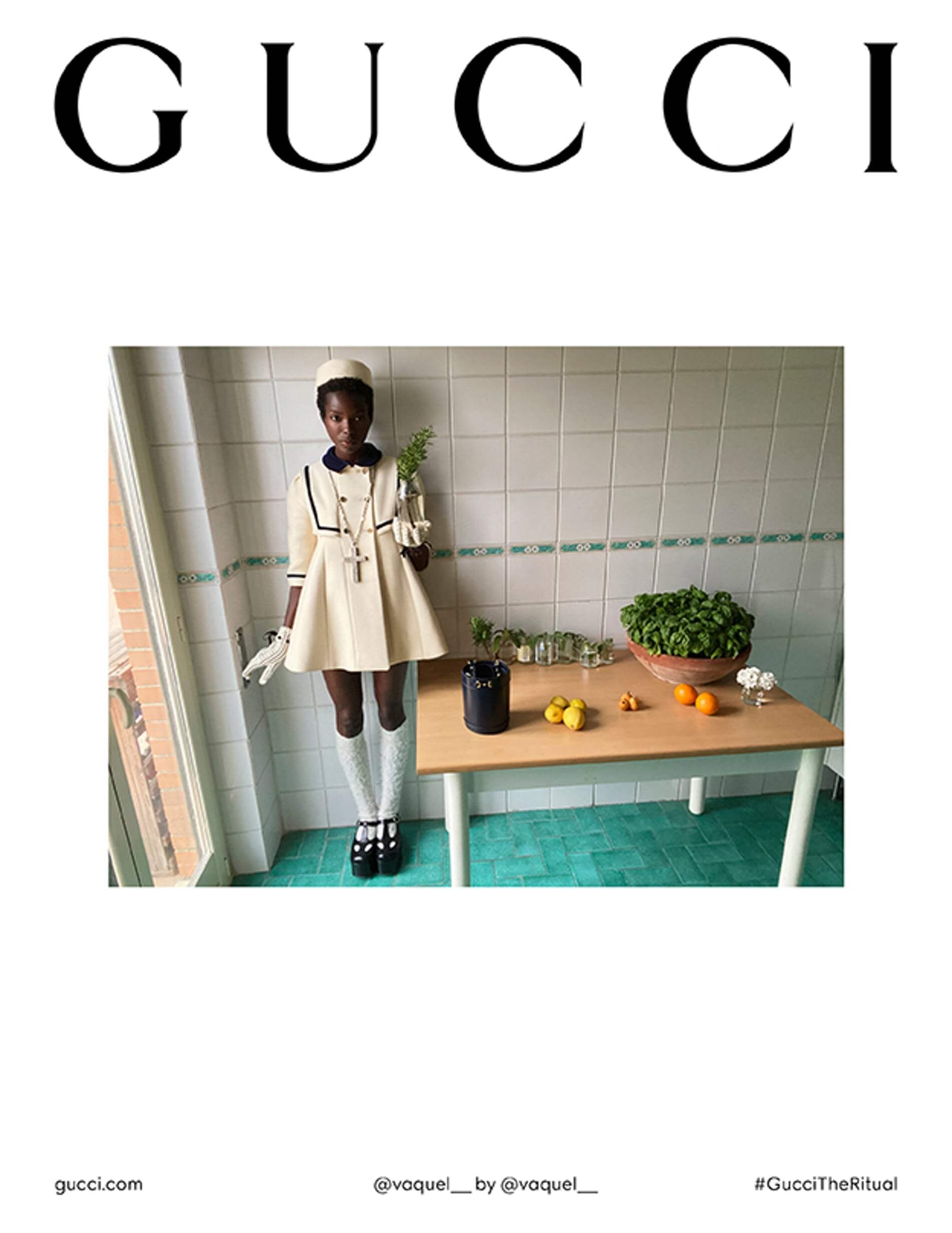 The eternal search for beauty through self-expression. Alessandro Michele was moved by that idea when he created this new episode FW20-21:
'I have surrendered to the idea that beauty can appear, unpredictable and wonderfully imperfect, through the absence of control. So I let my models build their own images. To act as photographers and storytellers, producers and set designers […] I asked them to represent the idea they have of themselves. To make it public, to shape the poetry that goes with it. I encouraged them to play, improvising with their lives'.
Spontaneity and creative artificiality thus merge in this series influenced by Fellini and Warhol's cinematic inspirations: two opposing worlds now connected in an imaginary that reflects the surrealist aesthetic and Michele's DNA, demonstrating, once again, who belongs to the Olympus of fashion.