READ IN: Español
The new G-Timeless watch from Gucci is born from the intention to bring together different perspectives on digital space in your wrist accessory. Alessandro Michele has invited several visual artists from around the world for this project, including Spanish illustrator David Macho. The creative director has put a single condition to the participants, to give free rein to their imagination without any kind of limit.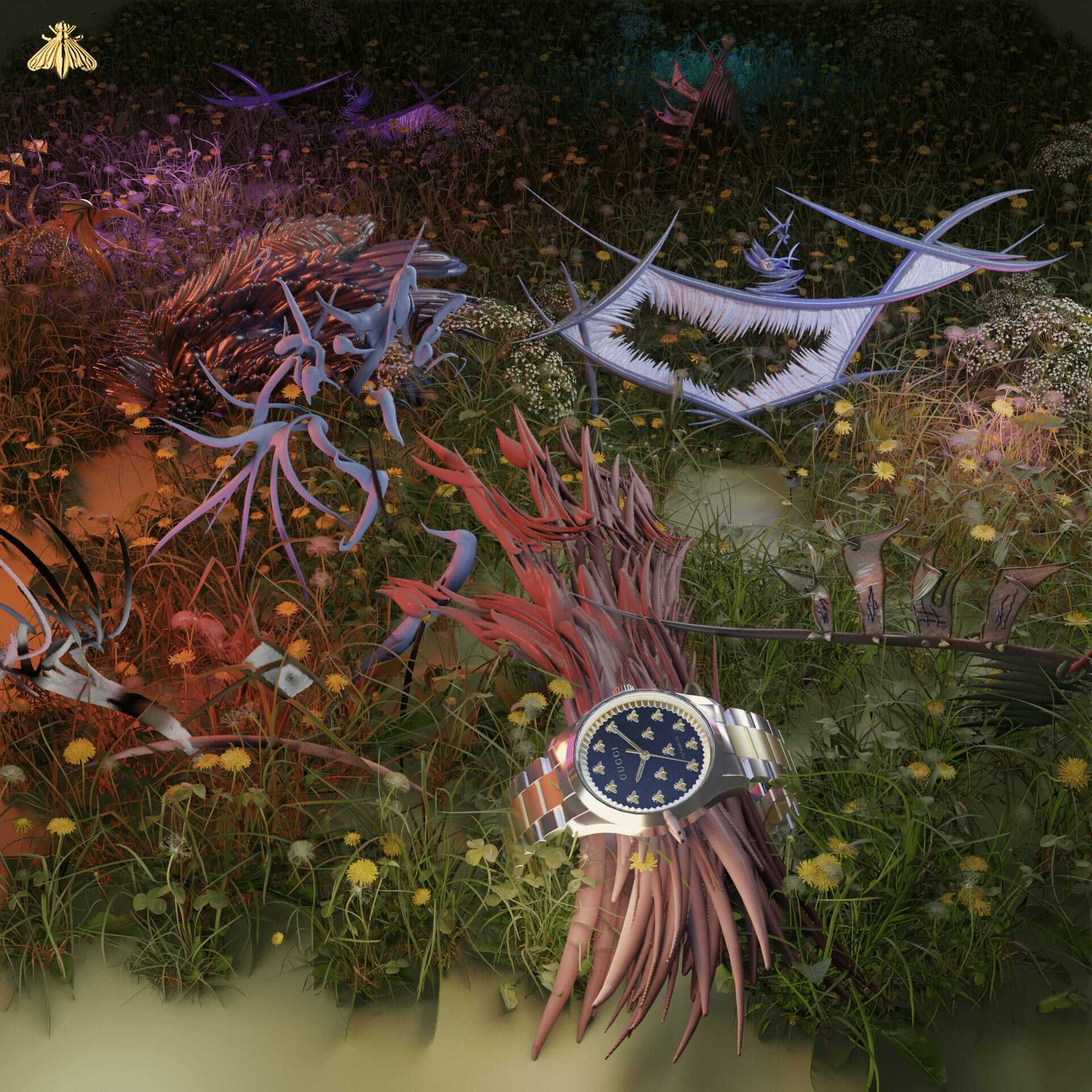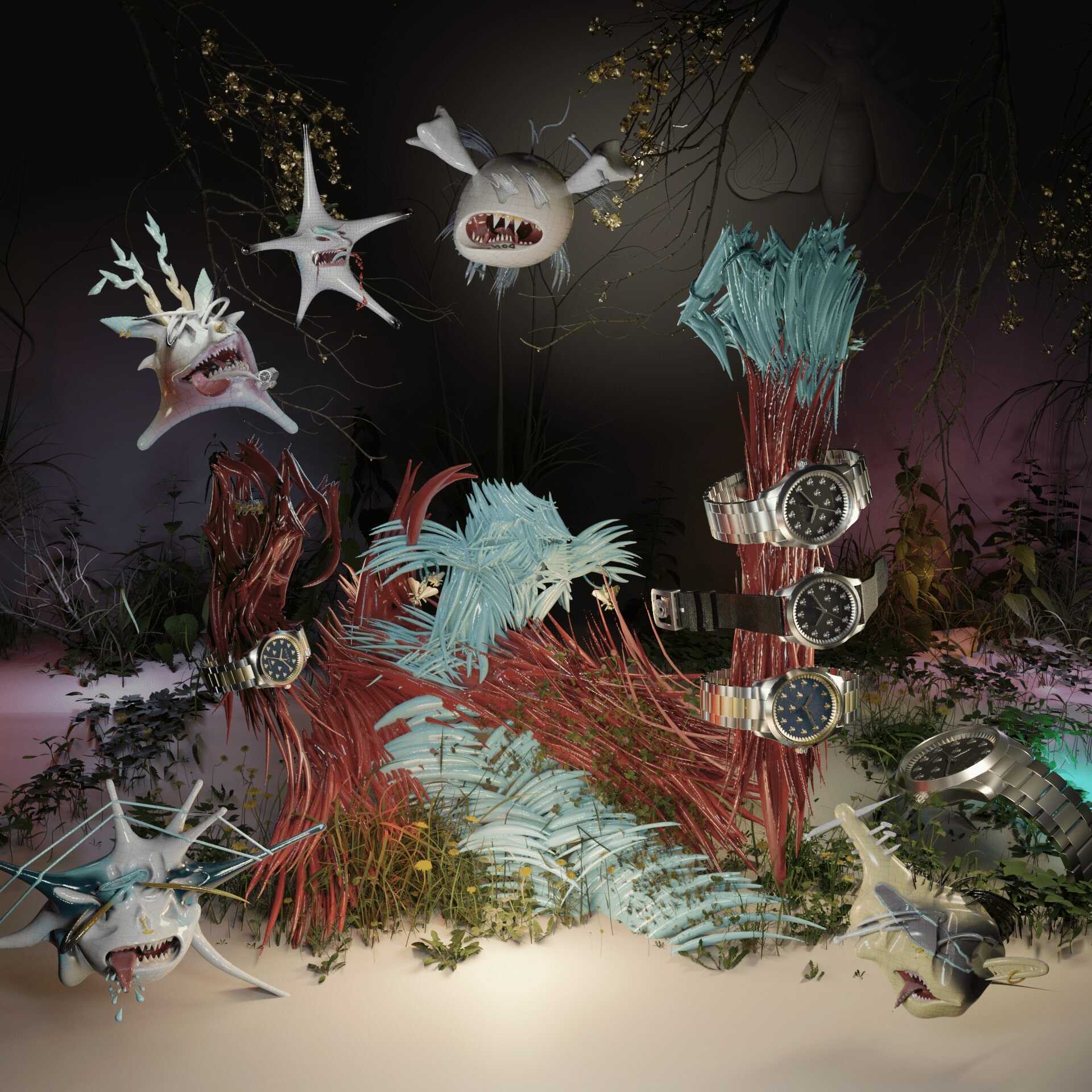 Illustrators, painters and digital artists must create exclusive works of art for the automatic watch. As a focal point of the project, Gucci wanted to focus attention on the element that makes the G-Timeless so distinctive, the bee motif. The Italian company first used it in the 1970s. And for fifty years this illustration has been an essential feature on the stone dials of this chronograph. Each hour index takes on the shape of the bee.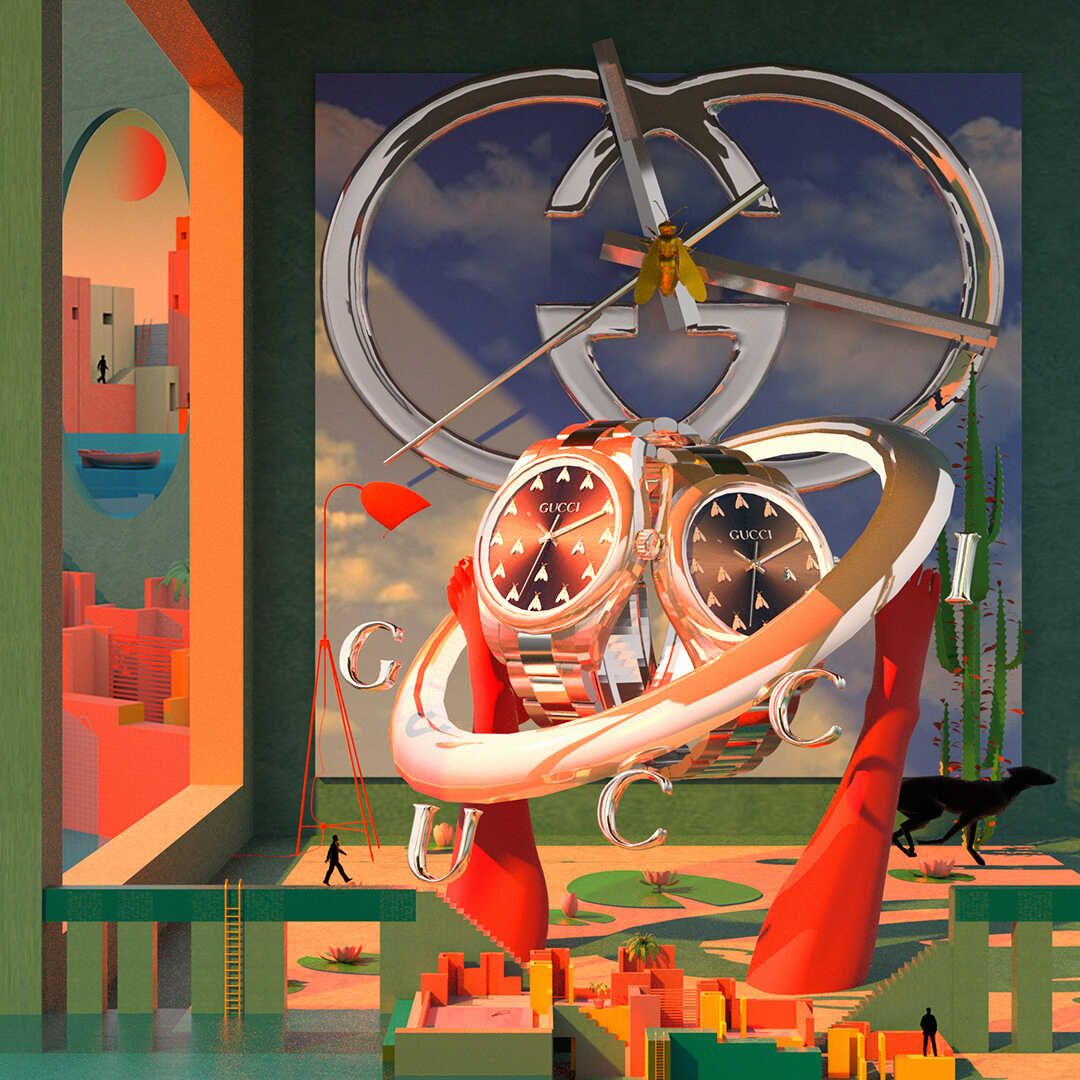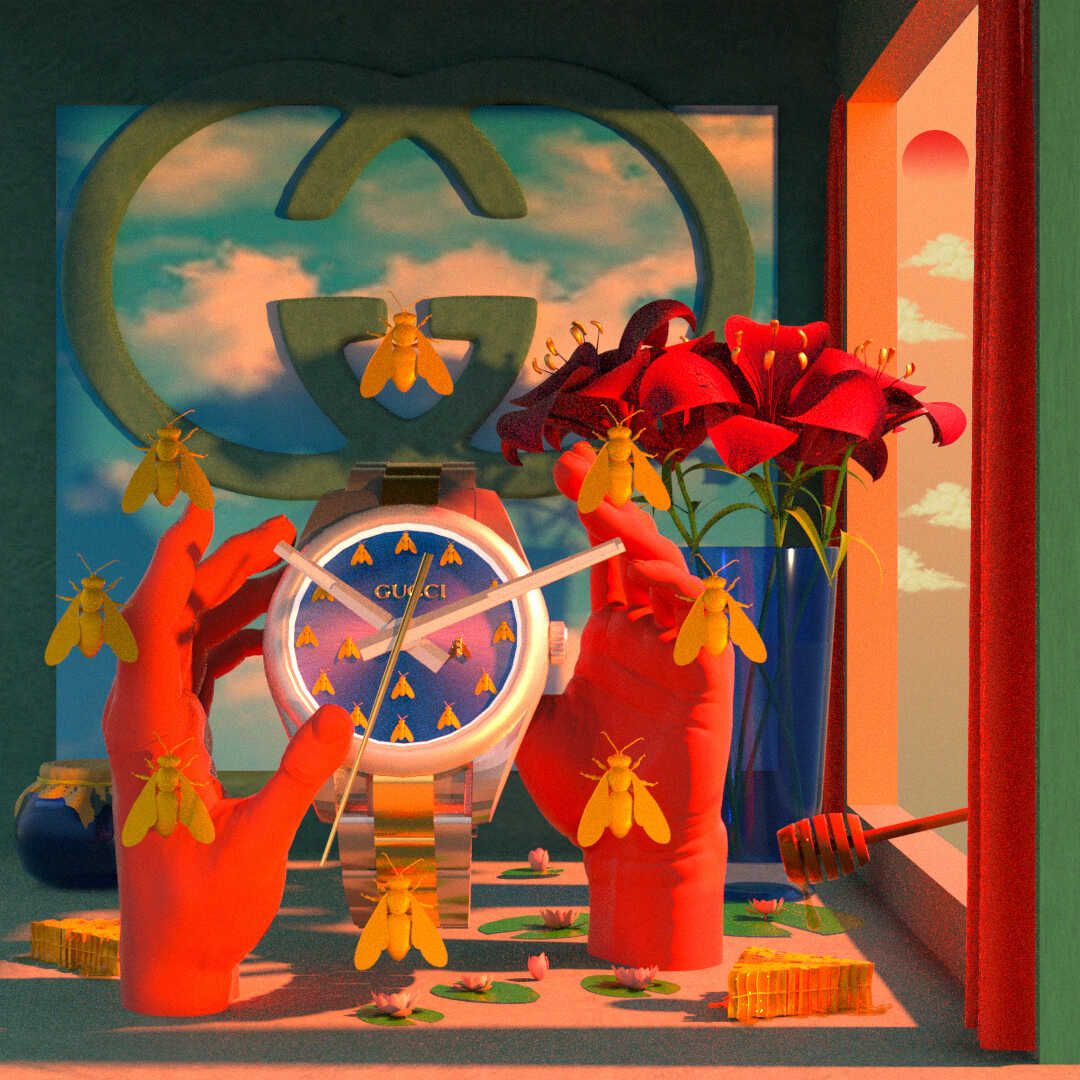 The cast selected by Gucci represents today's global artistic community. Each is in symbiosis with the eclecticism of the house which has achieved total success. The pieces share a dreamy aura and realism that, combined with each designer's personal perspective and experience, has resulted in unique pieces.
There are eight Swiss-made variations of the G-Timeless in total, with a 38 mm or 42 mm box. Three models combine an 18kt yellow gold case with a dial in black onyx, brown tiger eye or green malachite stone. Five other variants combine a steel case with a blue lapis lazuli stone dial or a black onyx stone dial.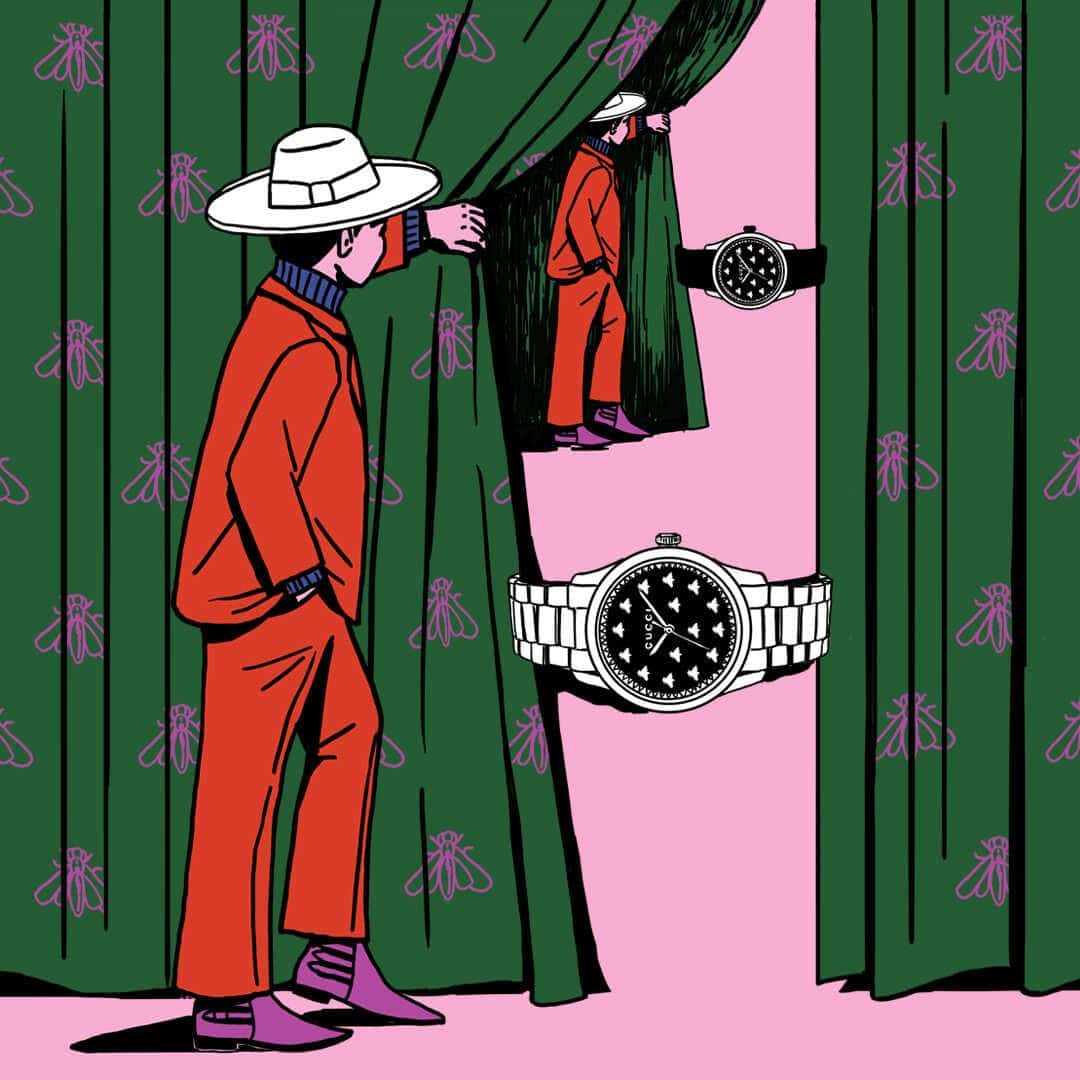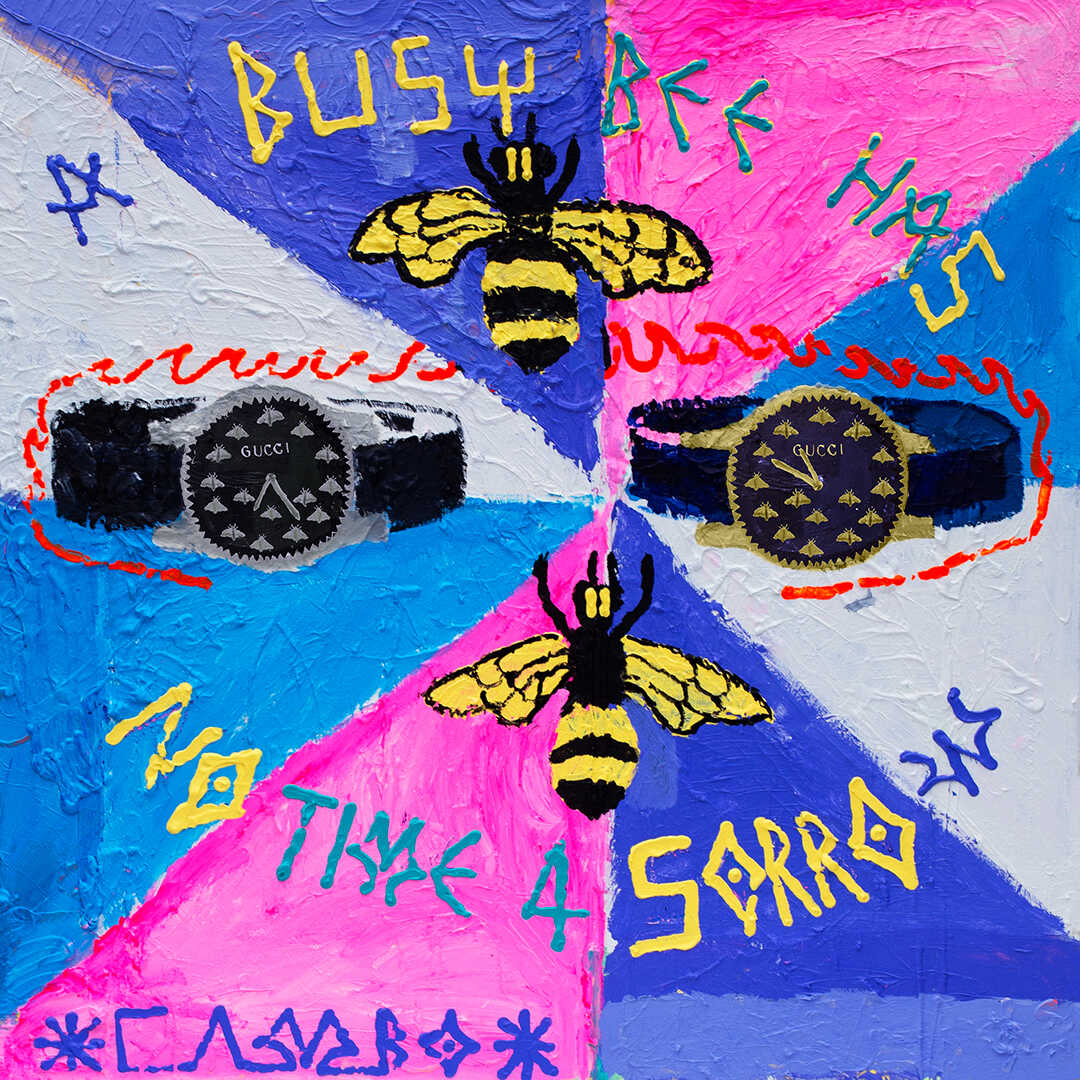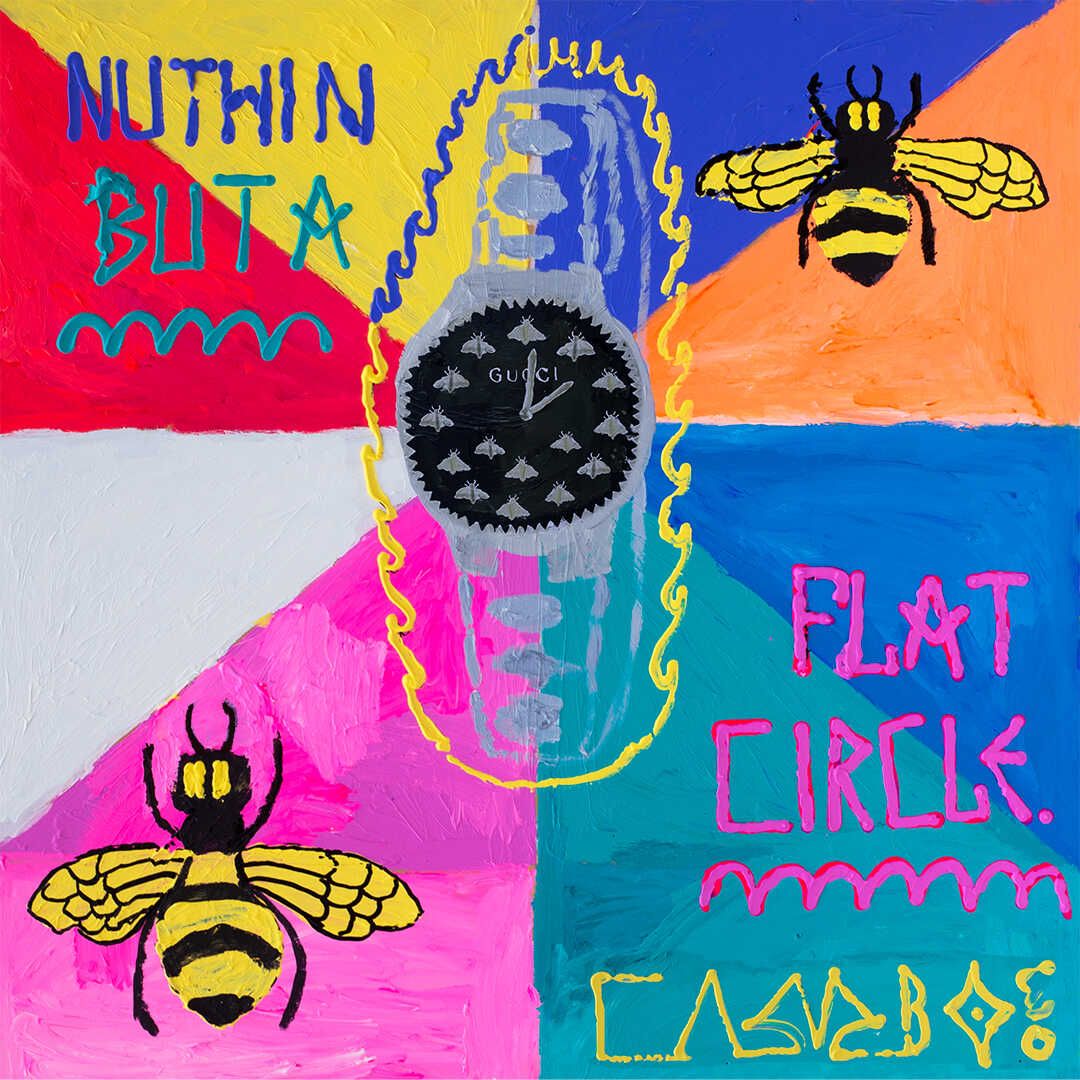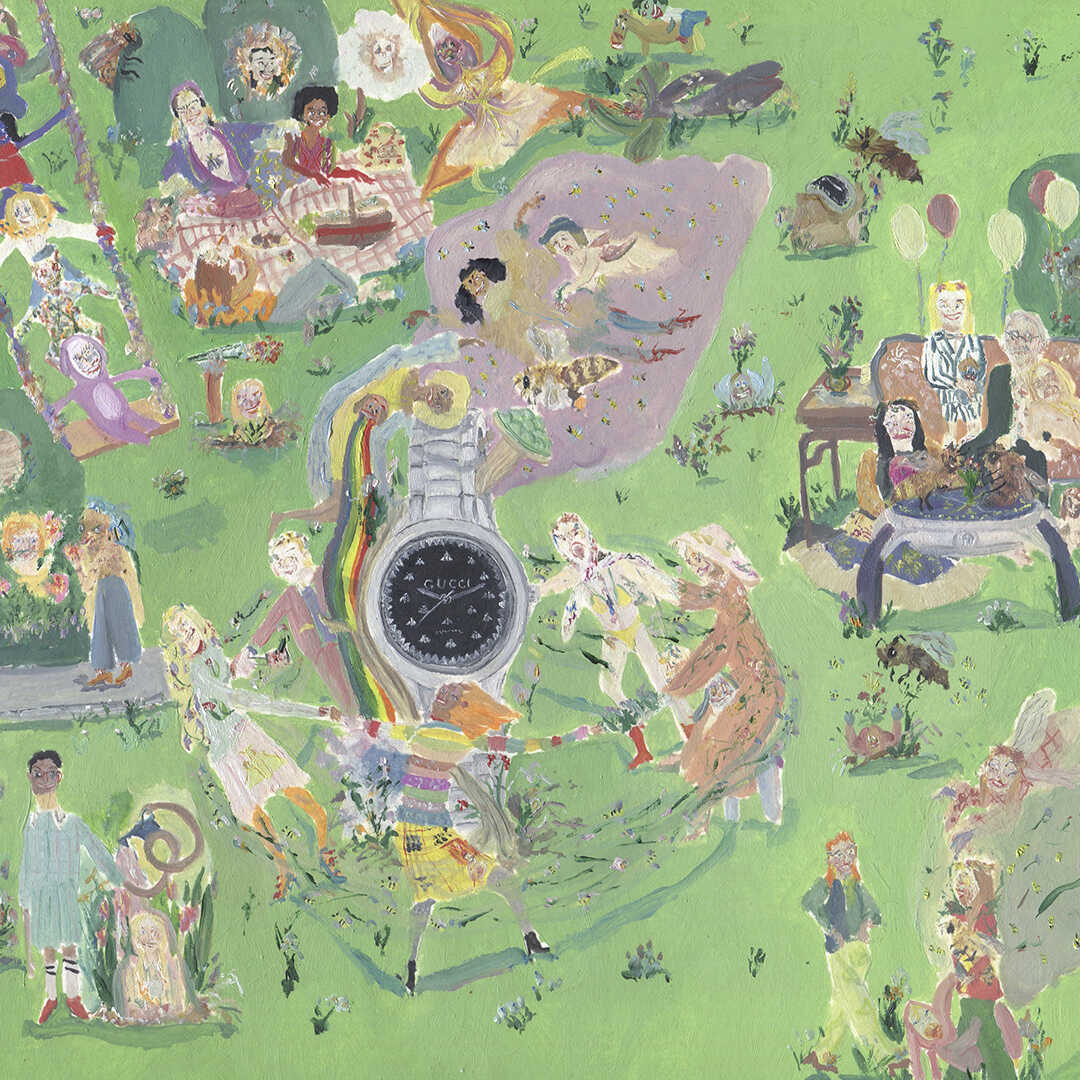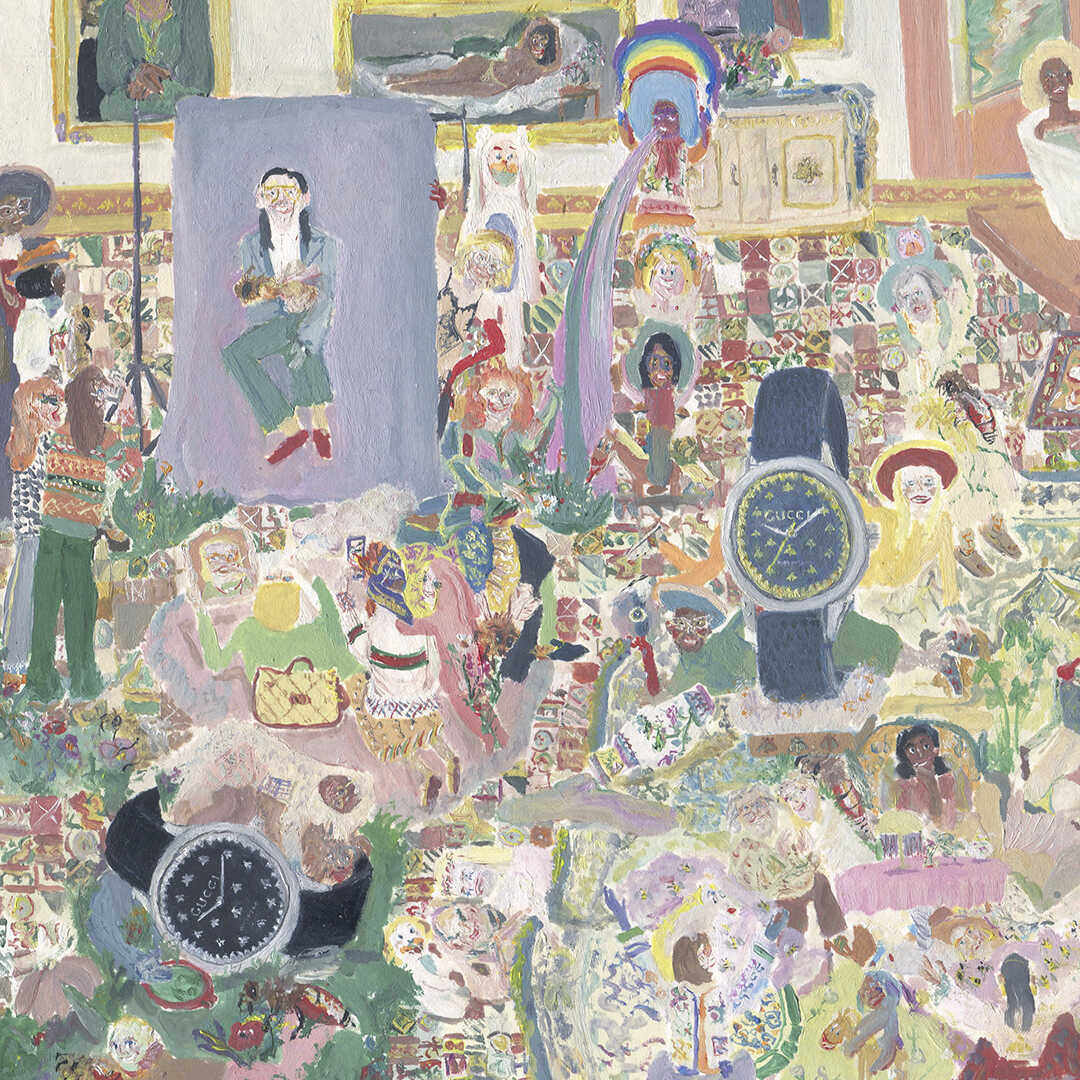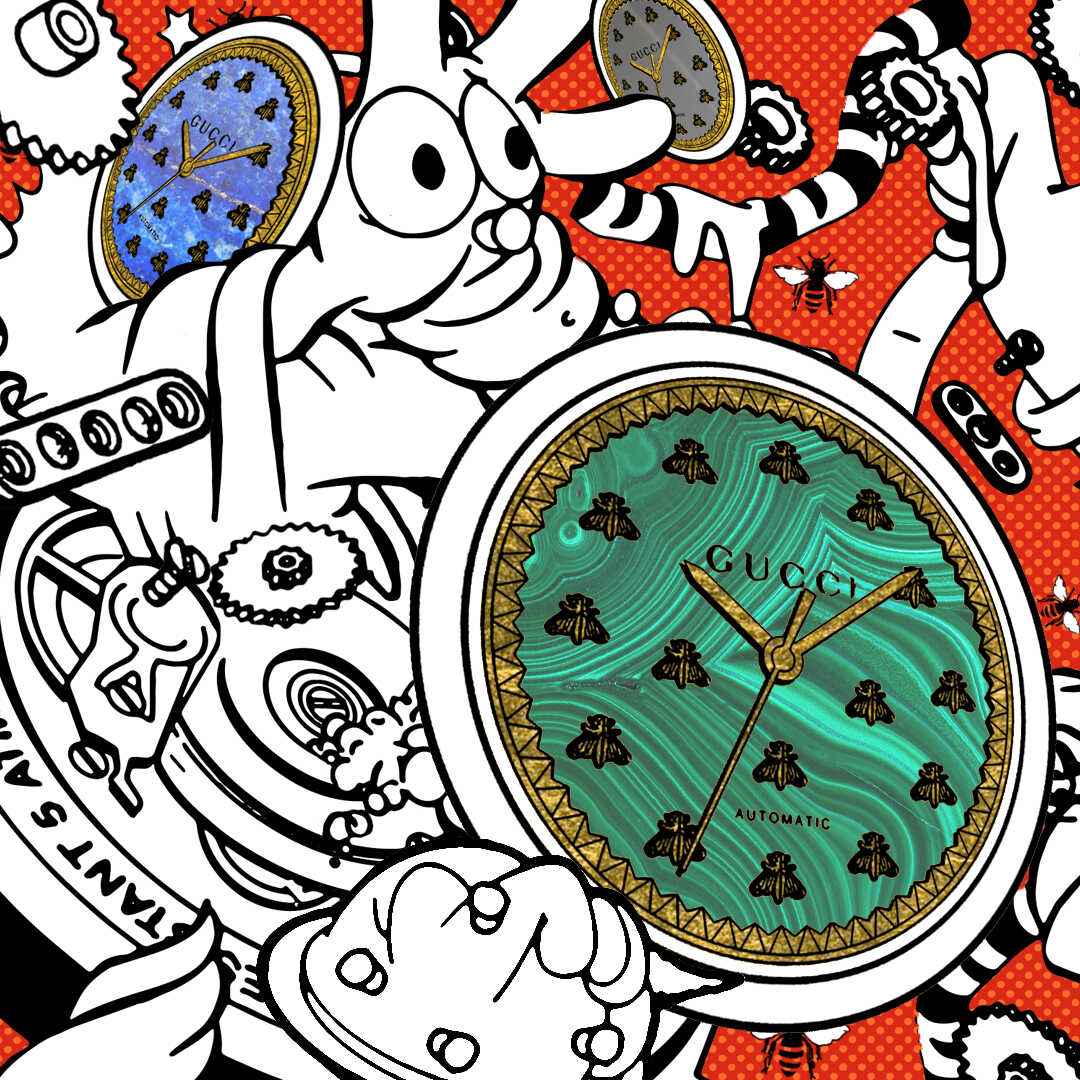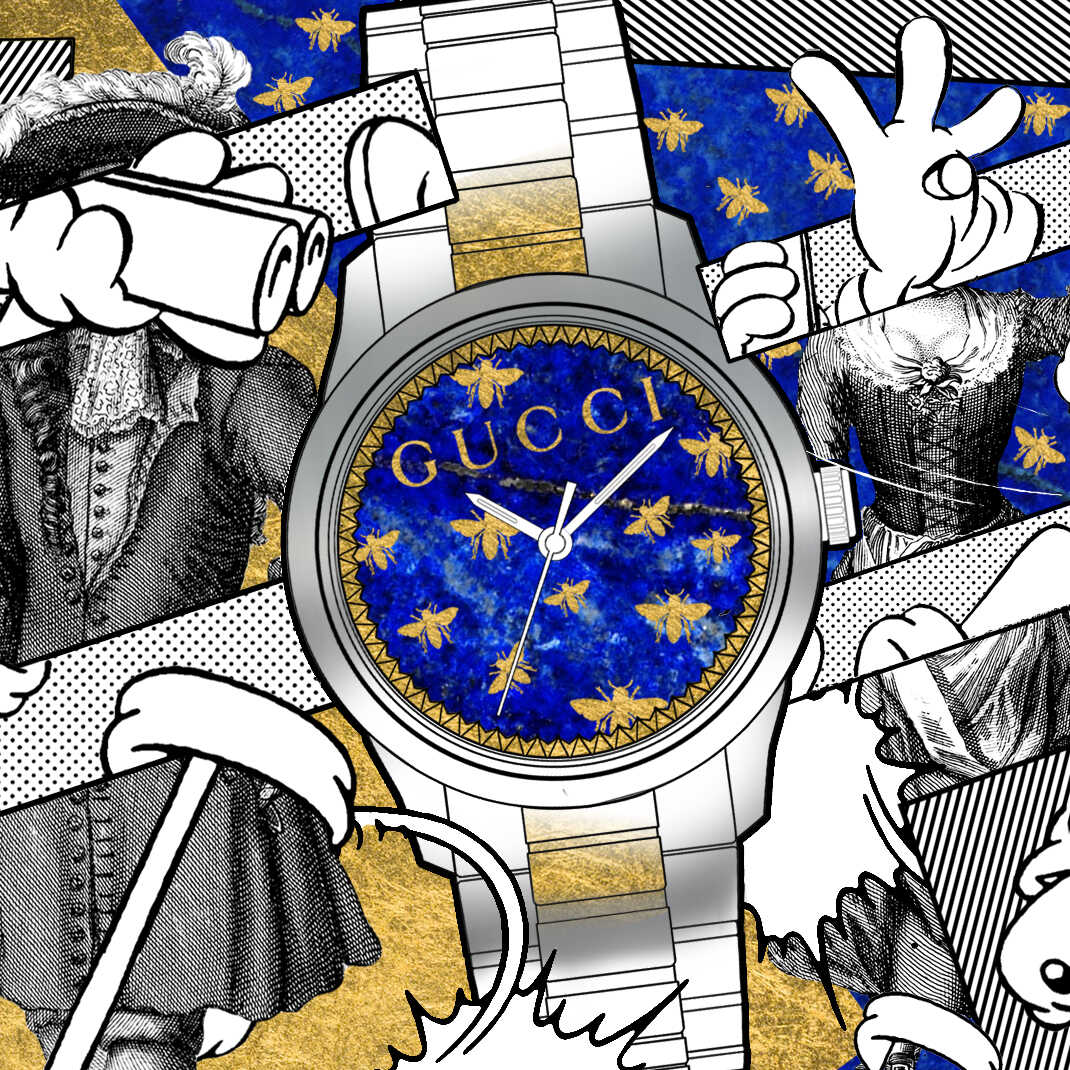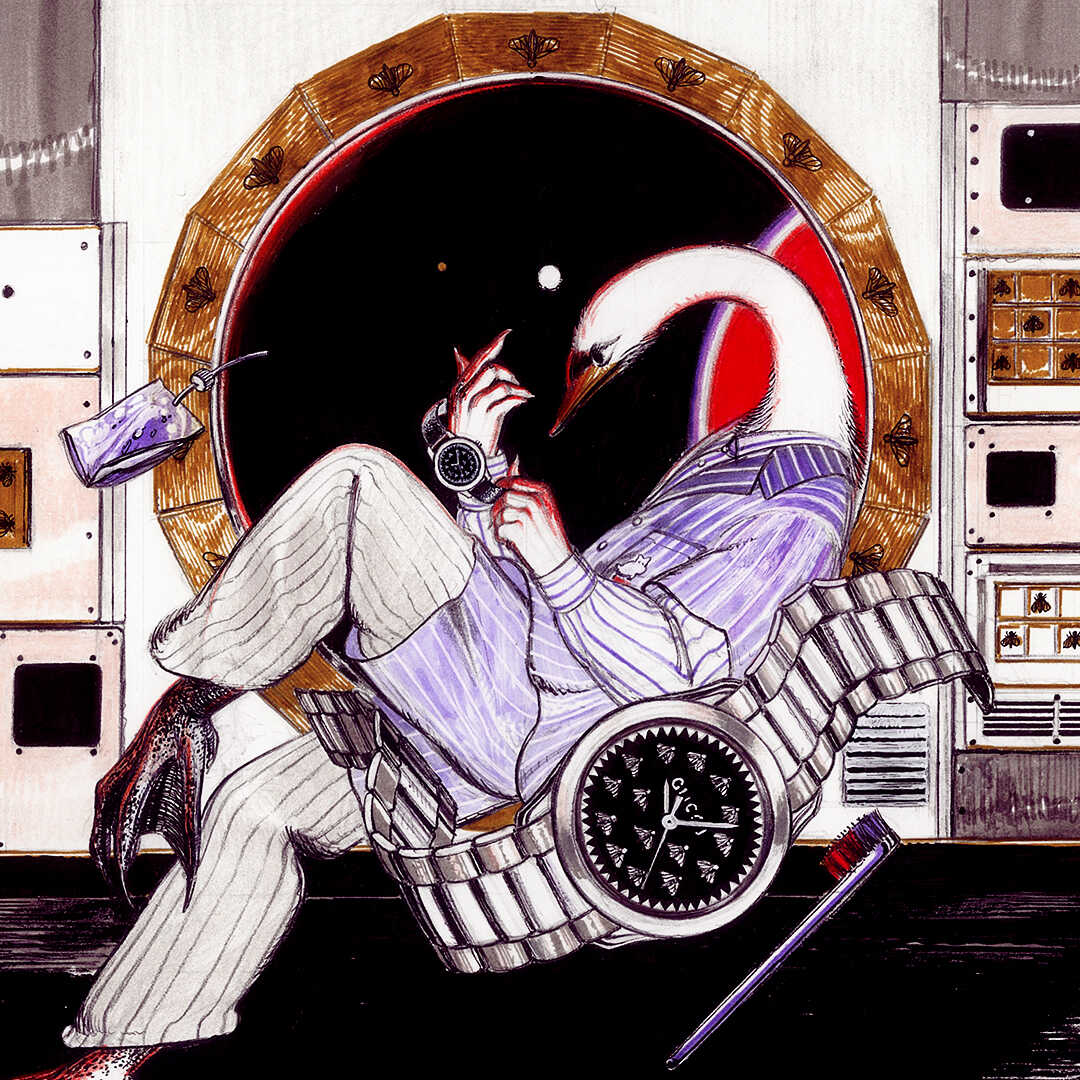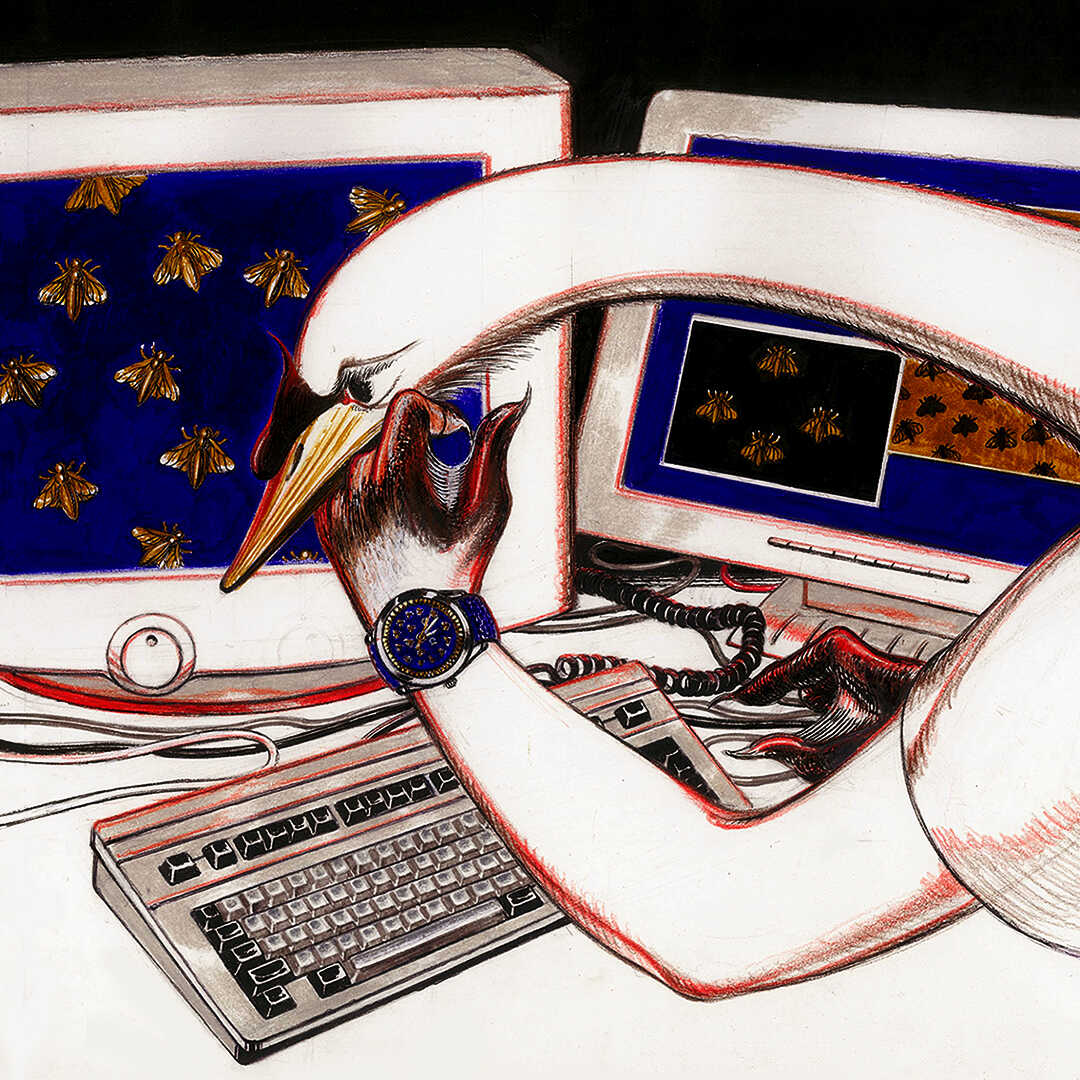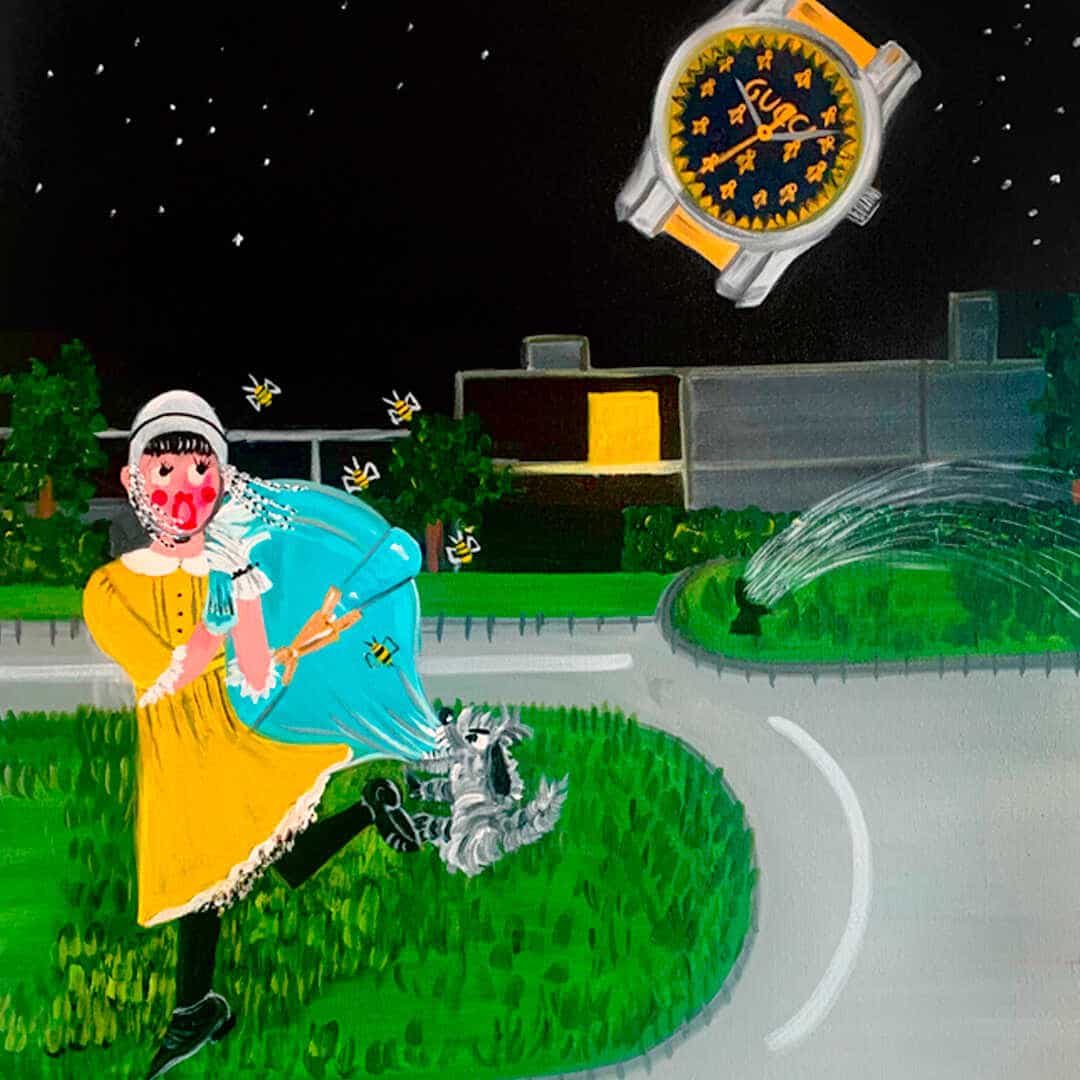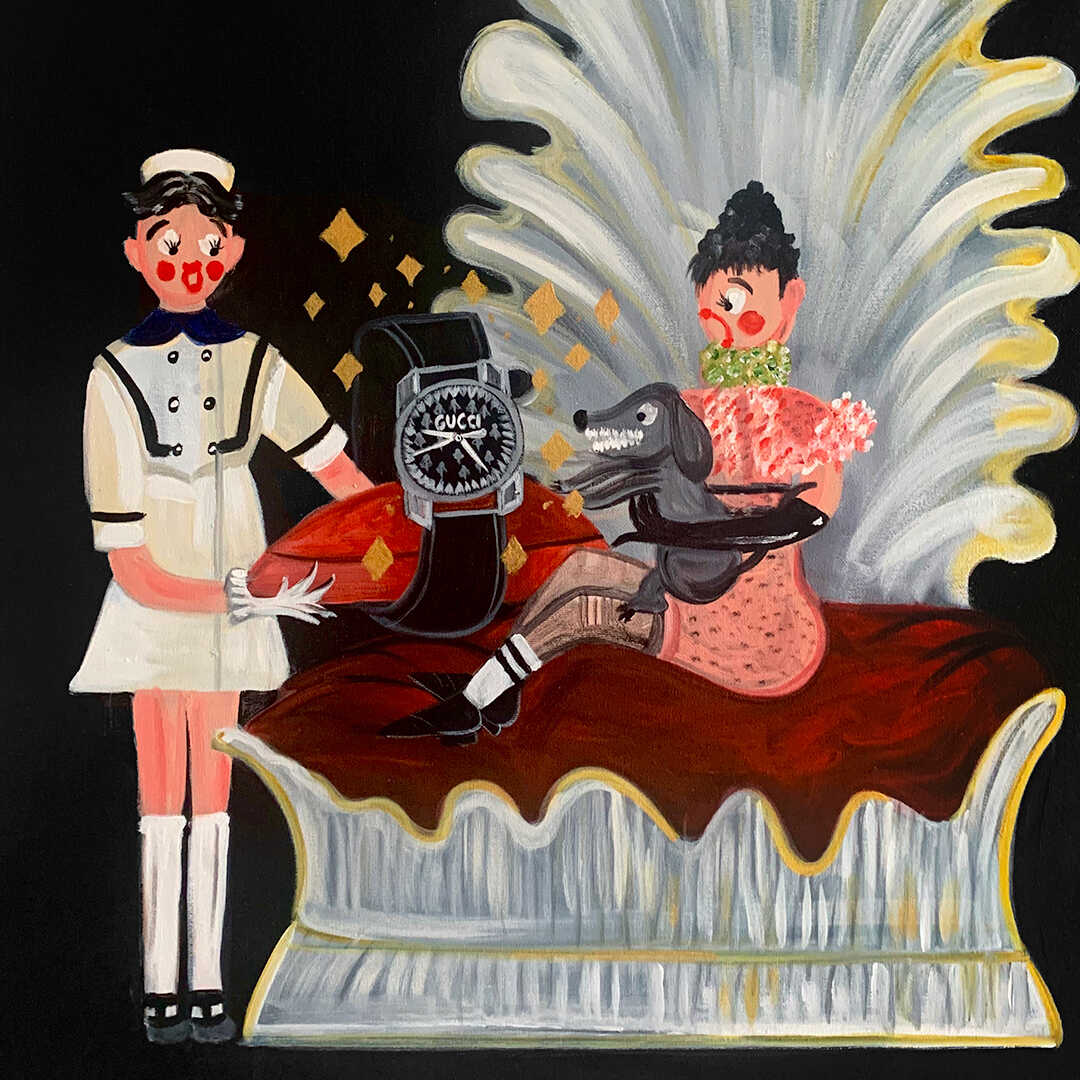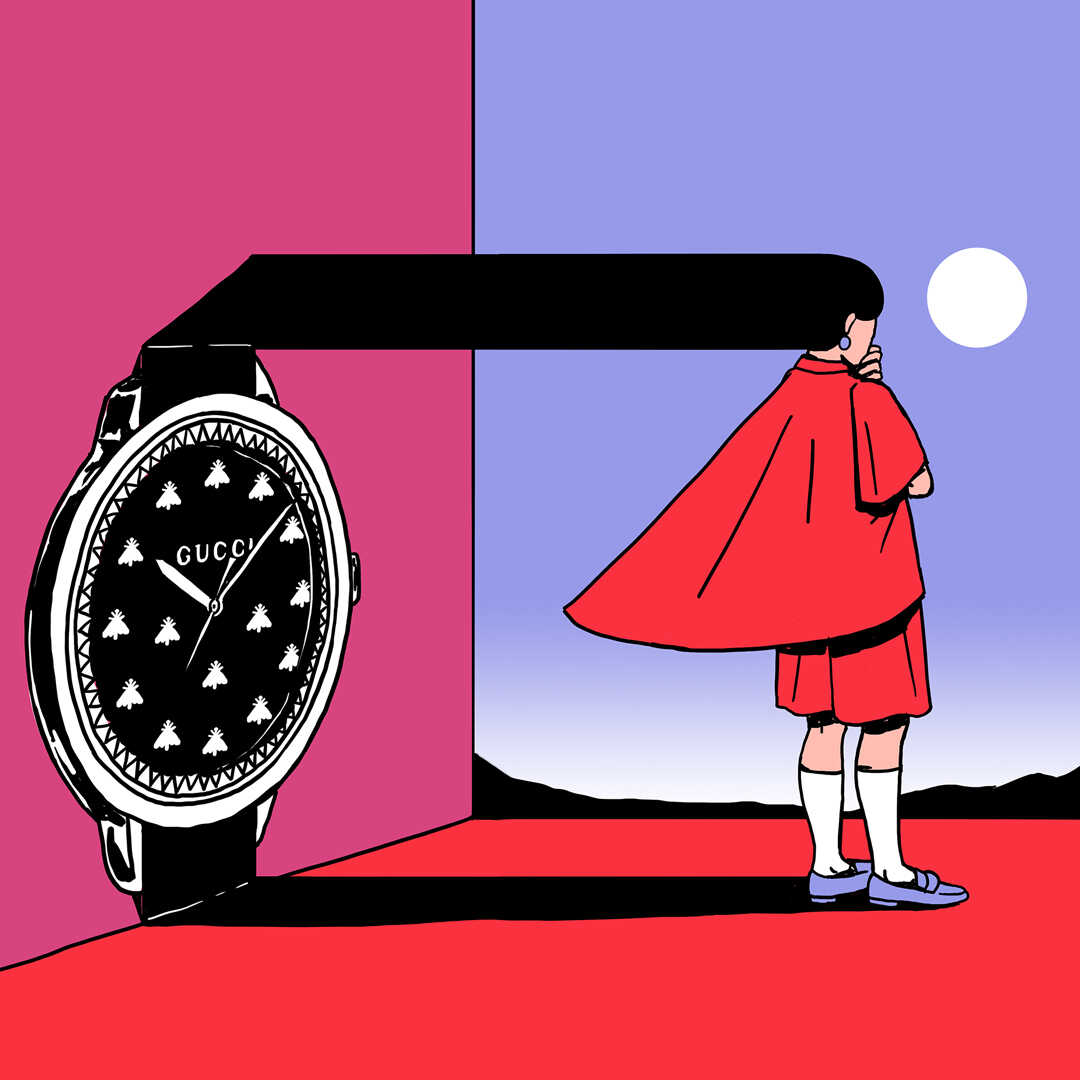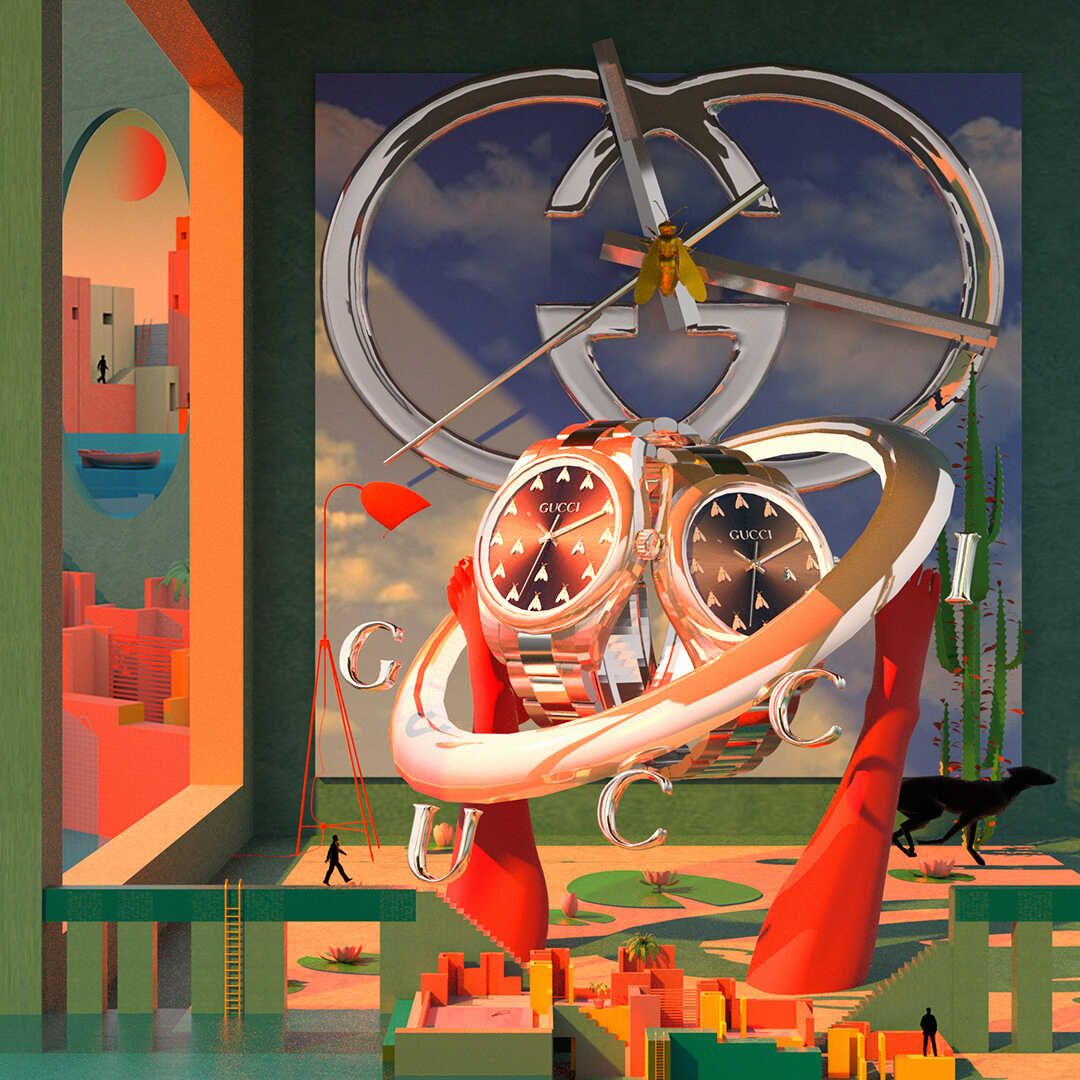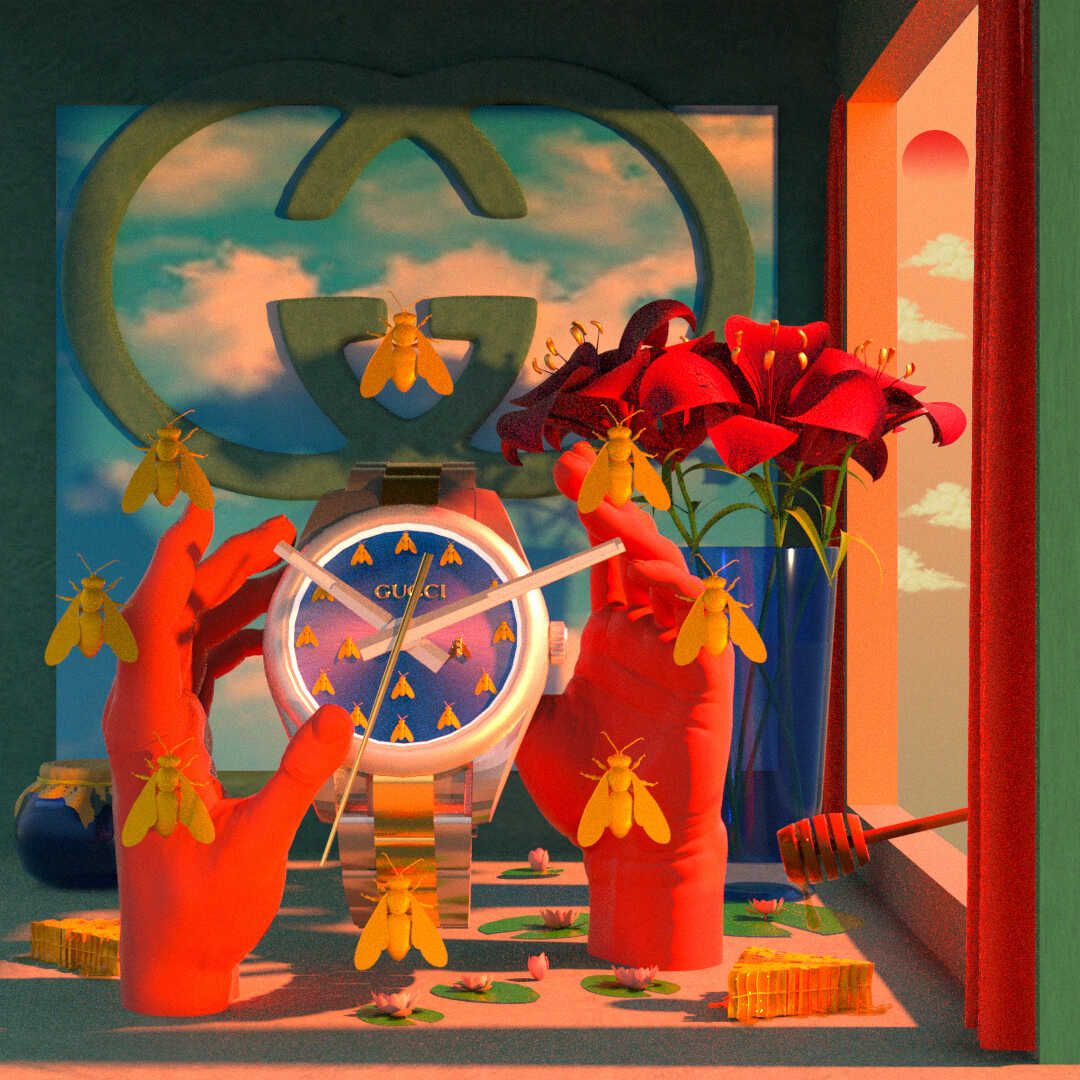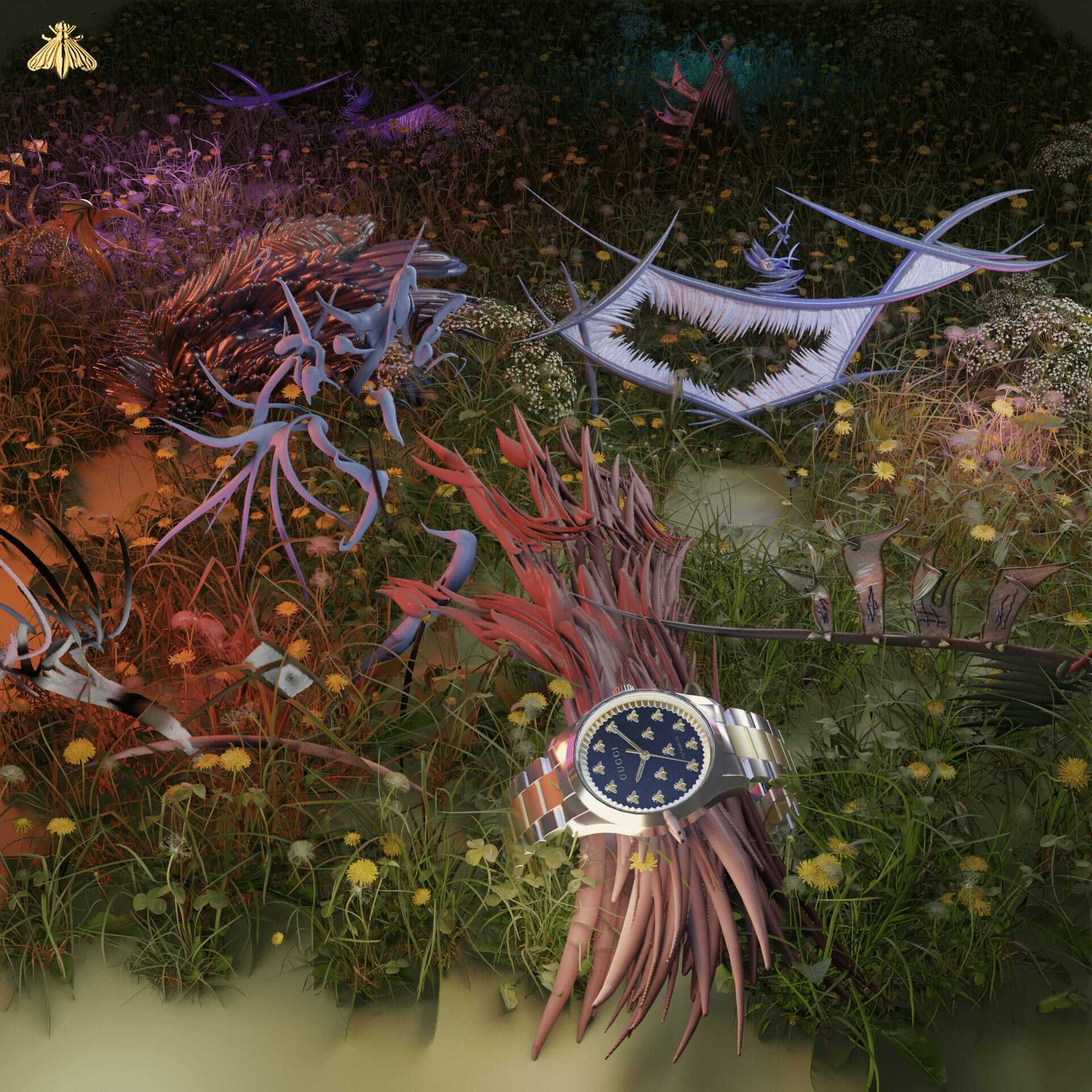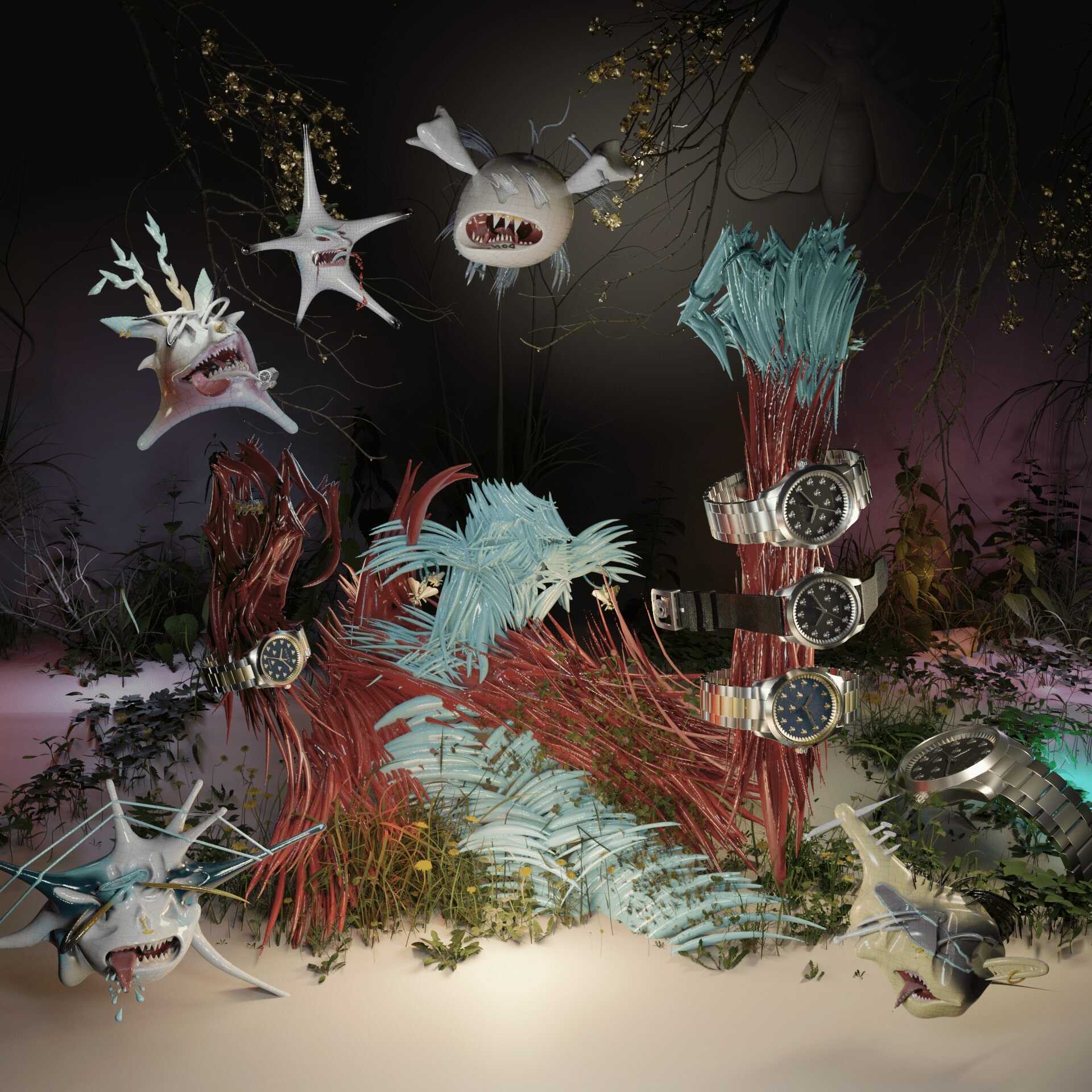 The artists include Winnie Chi from China and Kieron Livingstone from the UK who have previously collaborated with Gucci. Most are new discoveries for the house: like Londoners Oh de Laval and Tishk Barzanji, Balfua from California, and Andrey Kasay from Russia. Spain also has a representative, illustrator David Macho. Margot Ferrick and British illustrator Cambo have already shown a preview of their work for this project on Gucci's (@gucci) Instagram as a preview. In addition, Winnie Chi has presented an exquisite animation.