READ IN: Español
Gucci combines fashion and technology through a new ring developed in collaboration with ŌURA that offers accurate and personalised health information, daily cues and advice, opening the door to a journey of self-discovery and holistic wellness. The ring monitors heart rate, body temperature and sleep, enabling wearers to realise their full potential through the advice and guidance provided by the ŌURA app.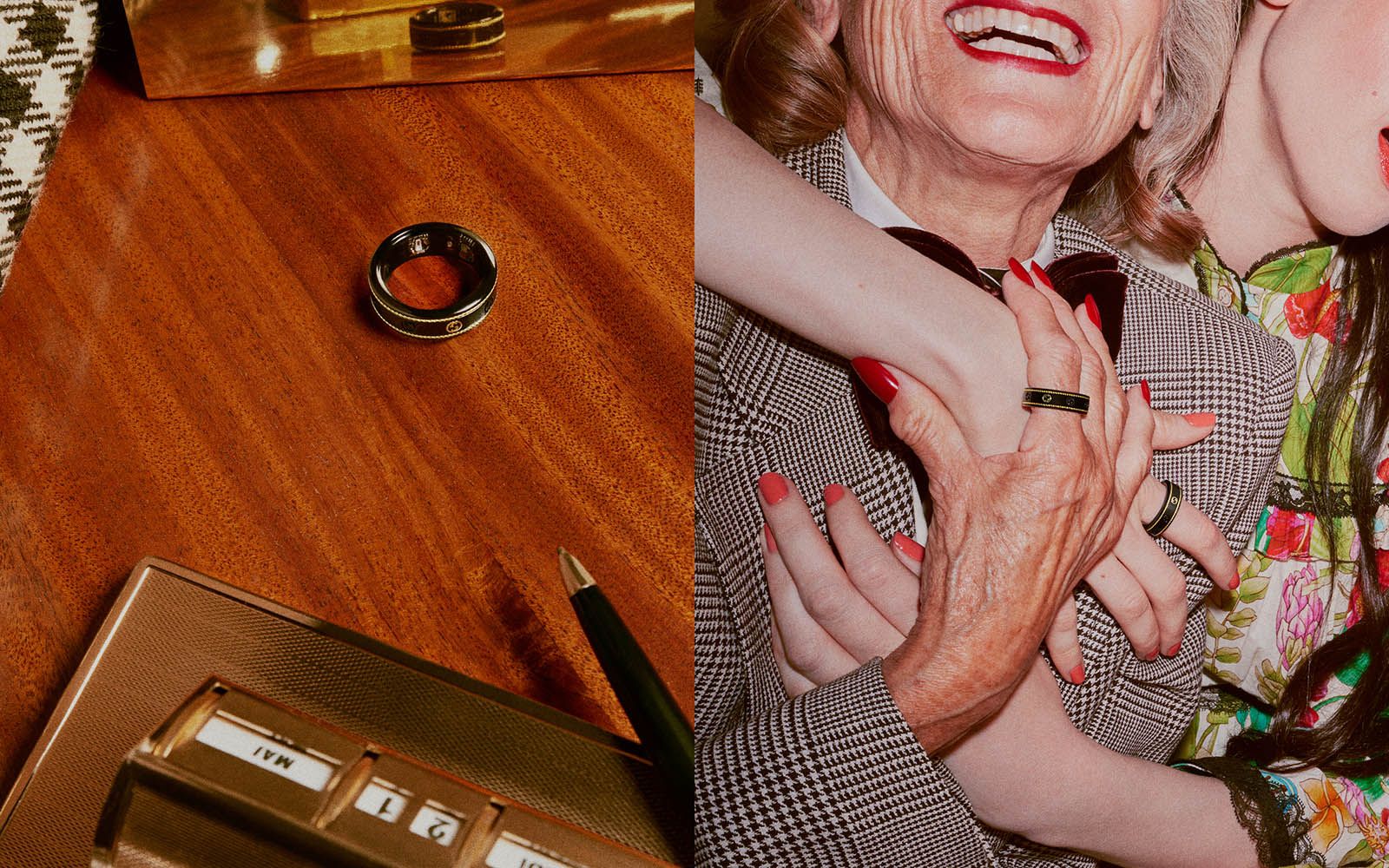 Adorned with Gucci's unmistakable interlocking G in 18K yellow gold framed with braided details, the Gucci x Oura Ring is a smart piece with a unique, minimalist design. Made of black synthetic corundum and weighing just four grams, this ring features ŌURA's new third-generation technology, which monitors basic vital signs through its top-quality sensors and components used in research.
The Gucci x Oura Ring's advanced sensor suite records heart rate, respiratory rate and body temperature, revealing the effects of stress and illness. By taking a pulse in the arteries of the fingers, it captures a much stronger signal than wrist-worn devices. Finally, its sleep analysis function monitors sleep quality based on basic vital signs and the time spent in each sleep phase.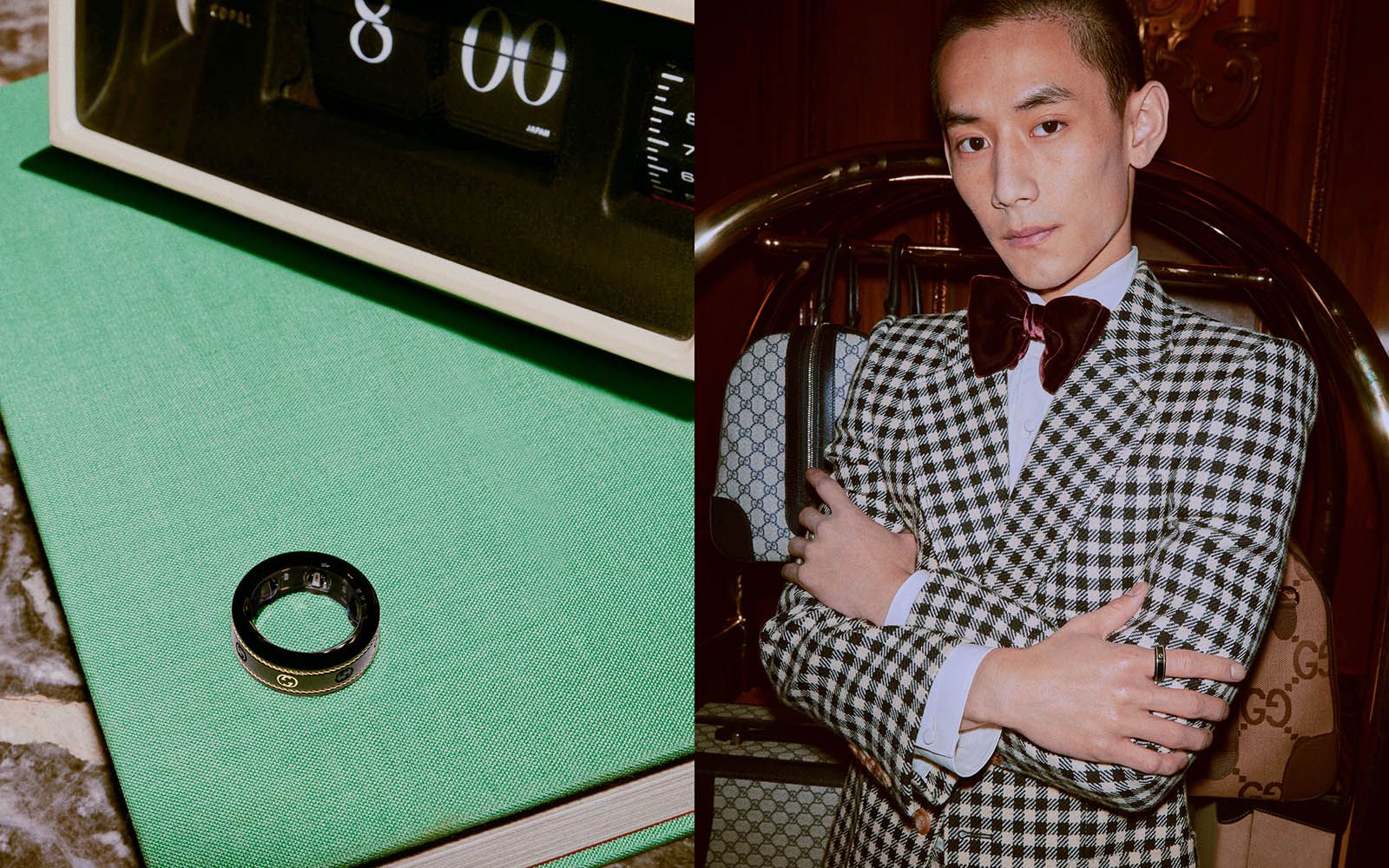 Personalised health metrics are summarised daily in the form of sleep, activity and recovery scores accompanied by personalised observations and advice. Then, ŌURA's simple and intuitive app translates our body's hidden messages and provides us with science-based information on how to optimise our day.
The vision of both brands is brought to life in a dynamic advertising campaign that showcases the highly personalised and adaptive nature of the ring through a fun time-loop story captured in snapshots and a video under the tagline "A journey of self-discovery". The narrative follows the protagonist through her hectic daily routine and shows how she makes the most of her day thanks to the tips provided by the ring and the app.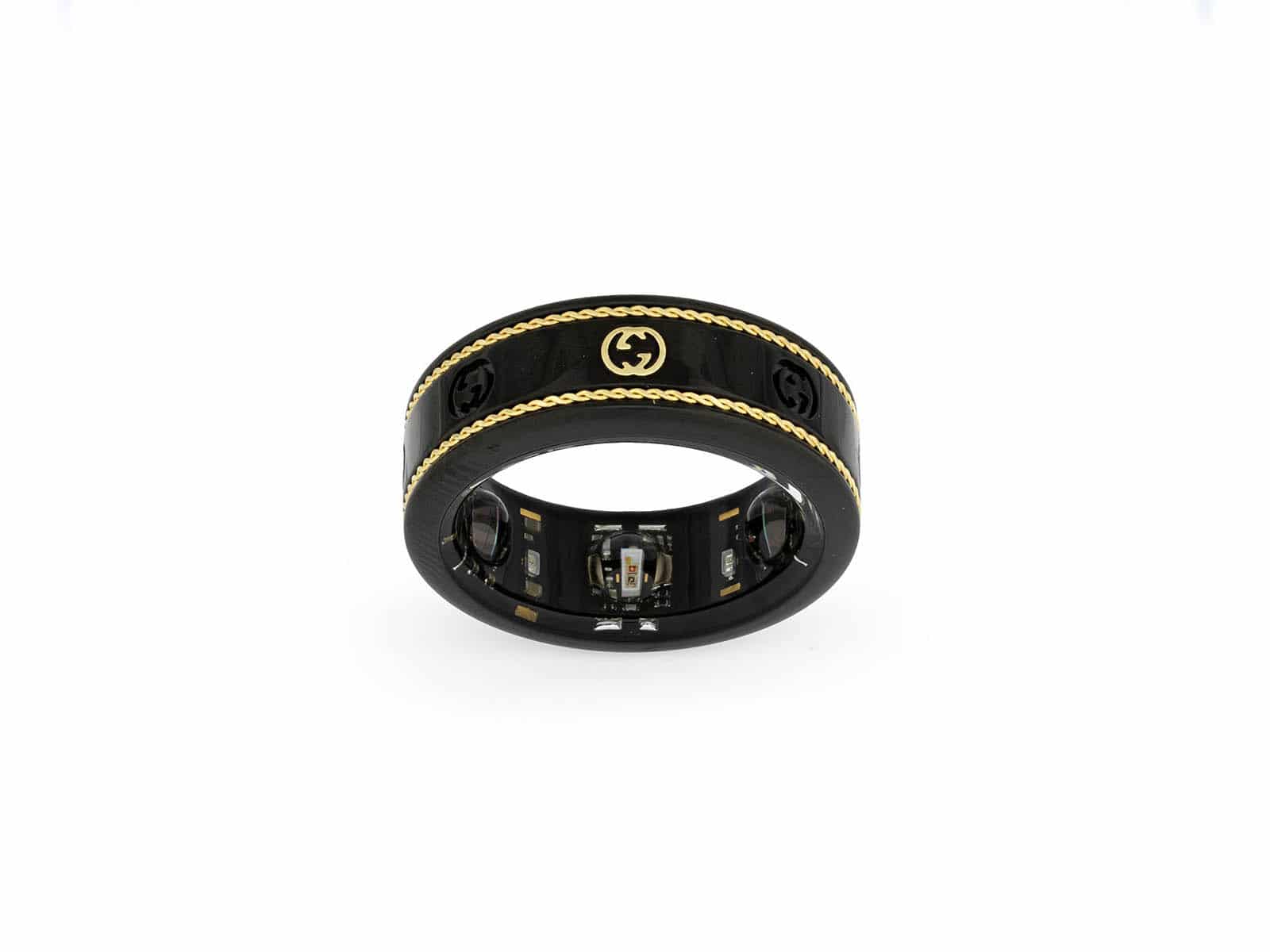 The Gucci x Oura Ring is now available online, as well as in selected shops worldwide. For more information about the collaboration, visit ouraring.com/gucci.