READ IN: Español
Sticky M. A. (@sticky_m.a) has become one of the most relevant artists on the national scene. Now he is releasing a new album: Konbanwa. Without a doubt, a refined work that is far from the easy rhyme with critics and current themes.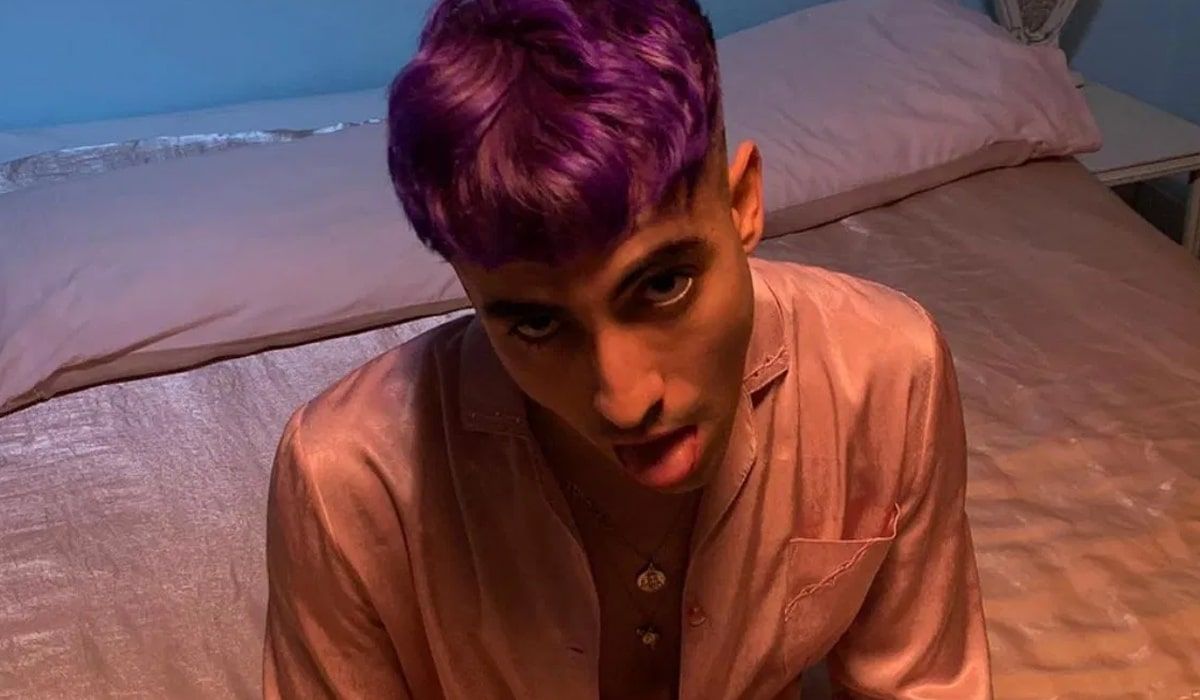 On the occasion of his recent release we talked to him about his music, his career, his aesthetics and much more.
–
Highxtar. (H) – You have released four albums so far, how has the evolution of Sticky M.A. been?
Sticky M.A. (S) – It's four solo and some more with AGZ (Agorazein). There hasn't been much evolution (laughs). I've always stayed true to what I thought when I was younger. I have evolved the way I make tracks because I don't like to make several tracks with the same flow; but my way of thinking is the same.
H – Many artists have "taken advantage" of the quarantine to create new material. Have you gestated Konbanwa during the confinement or is it something that came from before? Has this situation affected you from a creative perspective?
S – Everything has been created in the quarantine (album concept, lyrics, feats, clip, etc) except "control" and "under the rain" which I recorded last summer. Just before the apocalypse started I set up a studio at home and it has helped me to concentrate in front of the computer to get this out to death. The truth is, I'm quite distracted and I get bored of everything quickly.
H – No doubt your themes are far from easy rhyme. What is your creation process?
S – Smoking, choosing a beat, smoking, writing, smoking, and recording while smoking. I always try to do things differently and not rhyme like everyone else.
H – Your aesthetics is part of a much more complex imaginary. What do you draw inspiration from to create it?
S – I really like Japanese aesthetics and old-fashioned archive clothes, although sometimes I combine them with more tacky things like Gucci clothes or clothes that I like that are not designer clothes. I don't have anything fake. I like jewelry a lot and I try to escape from hypebeast moves. Getting inspired by many things but I highlight my brother Alex Turrión.
H – Beyond the music, what weight does the image have in the world of Sticky M.A.?
S – Very much so, both the clothes and the artwork of my works. Without them, the sticky world would be incomplete.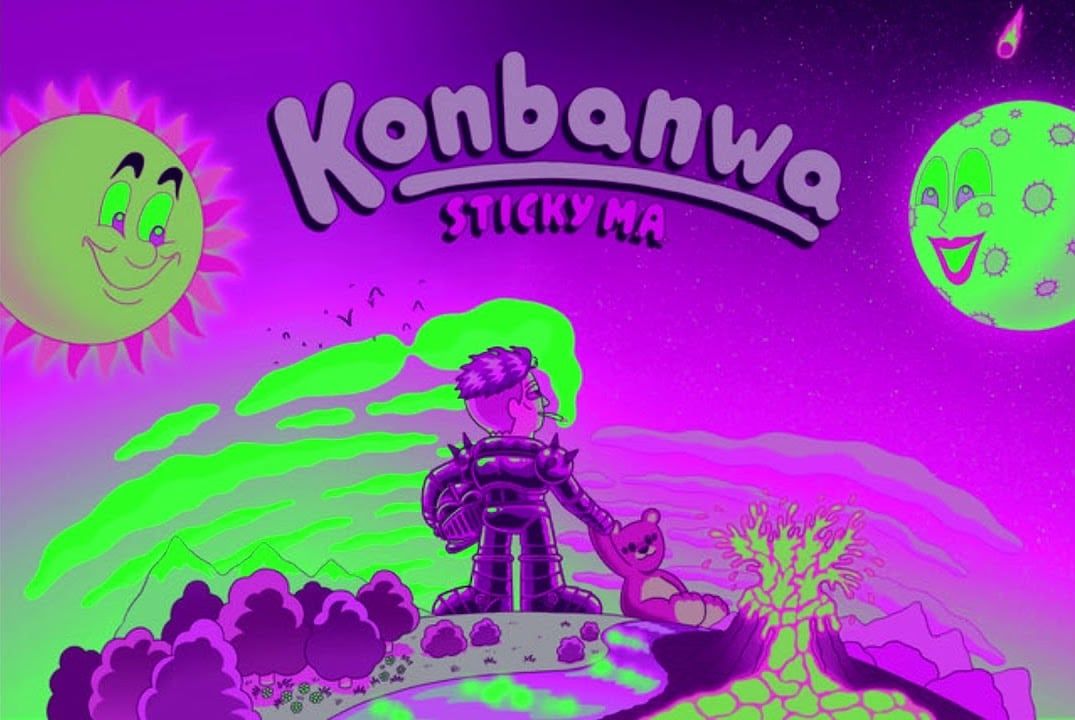 H – You're one of the members of Agorazein, a collective that exploded in 2008. What do you think your legacy is?
S – I think our manifesto is about doing things with quality. We opened up a new way for kids to enter the industry.
H – An album that features Rolo, Steve, Pucho, Juicy, Clusi, Leiti, Jambo, IAMTOMMY… Who would you have liked to add to this great cast?
S – I would work with many more both from Spain and abroad. But I think that for this project nobody could fit in better than those who are here.
H – Why Konbanwa? (We know it means "good night" in Japanese).
S – I wanted to make an album more anime, a little happier than usual, (although I did put in some very hard tracks) I wanted to give it an aesthetic of a children's story to sleep on one hand and on the other to make an allusion to the night.
H – Do you think that the national scene of the formerly known as urban music is consolidated? What dangers do you see in it becoming too mainstream?
S – Not really. There are still many record companies, radios, brands etc., that don't know anything and don't support kids with real talent, which is what is missing. But well, time to time. The mainstream doesn't scare me, I mean, everyone looks for what they want, I'm happy for those who look for it and reach it. I've always preferred to keep a lower profile.
H – We know the situation is complex, but do you think we'll be able to see you turning with Konbanwa soon?
S – In Madrid on the Riviera on September 13 are the tickets sold out, but we do second date on 20 and more that are yet to be announced. 
Listen Konbanwa here.