READ IN: Español
Attendees of the last Dior Homme show were greeted by a 12-meter-high robot signed by Japanese artist Hajime Sorayama. A new demonstration that the Kim Jones era is not just fashion.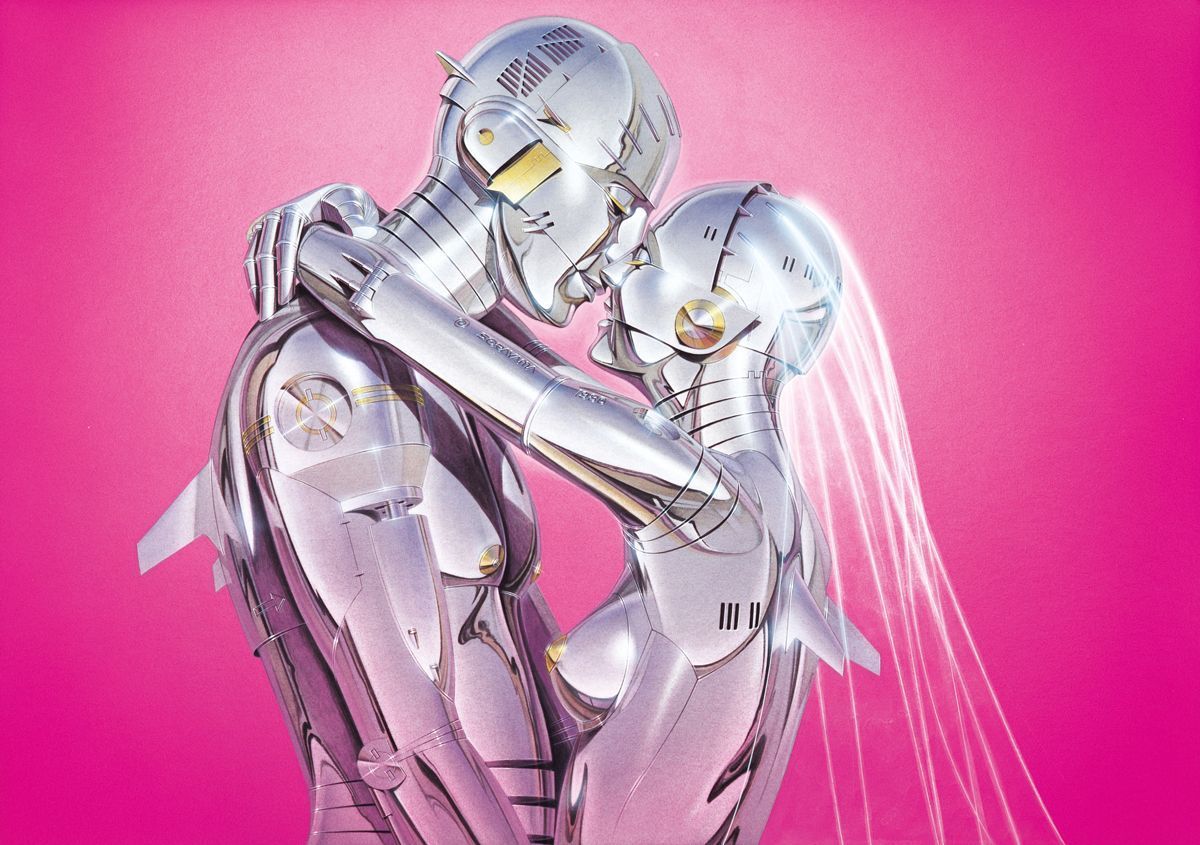 We opened 2018 with a new artistic director at the head of Dior Homme and we closed it with his consecration as a designer capable of composing the perfect symbiosis between art and fashion. Kim Jones has counted on the creations of Sorayama to present the Pre-Fall 2019 collection. Although it is nothing new that Dior puts his eyes on Japanese art. The brand continues with one of its characteristic lines – many flowers and designs inspired by Japanese garments.
Hajime Sorayama began creating illustrations inspired by the photographs he saw in Playboyor Penthouseand made his definitive leap to fame when he added futuristic tints to his creations. In the seventies he was already the master of the sexy robots, an idea that arose under the premise of designing a robot based on C-3PO that does not violate copyright – and that today can enjoy the visitors of MoMa. With this start, he began to develop an artistic signature based on the union between sex and technology.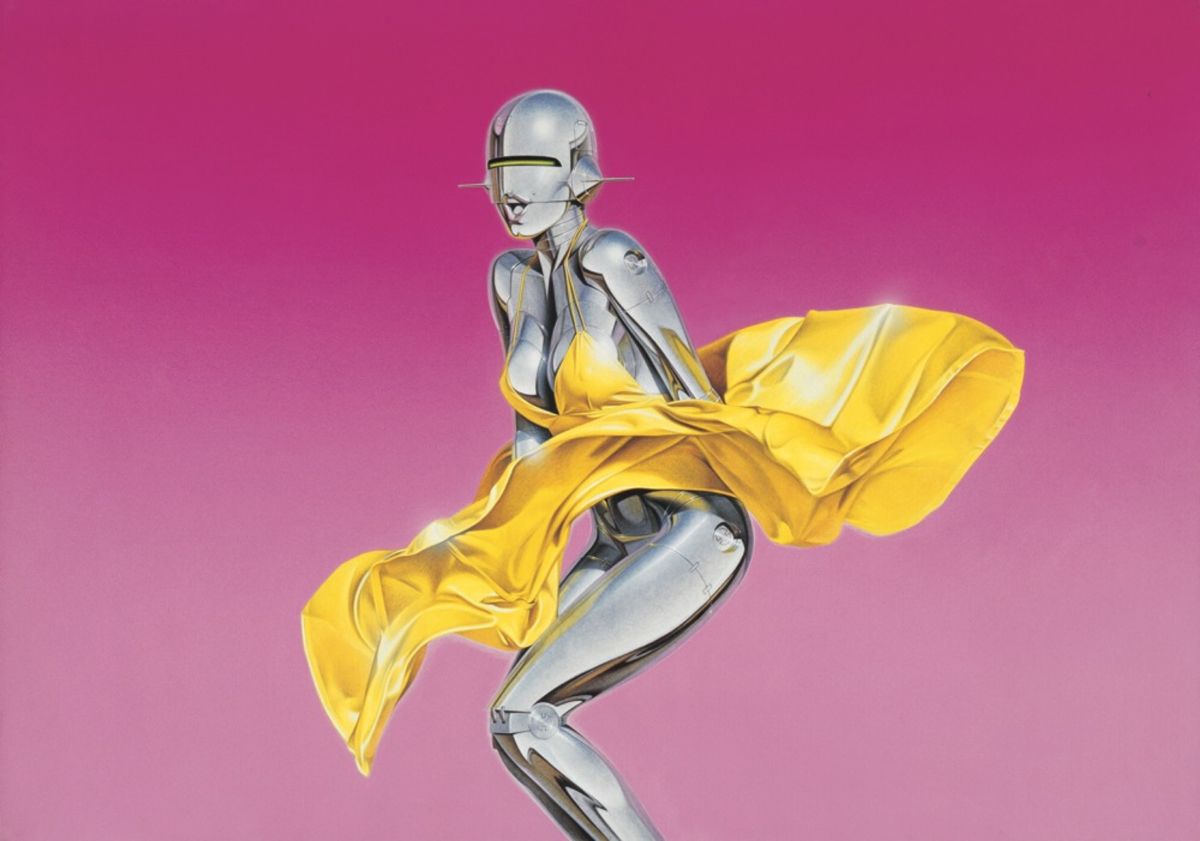 In 1983 he published Sexy Robot, a book that compiles his illustrations of robots with female silhouettes. Not only does it give us an aesthetic pleasure, there is also an implicit invitation to reflection. Their androids fulfill the western canons of beauty and at the same time transmit the coldness and artificiality of a metal machine.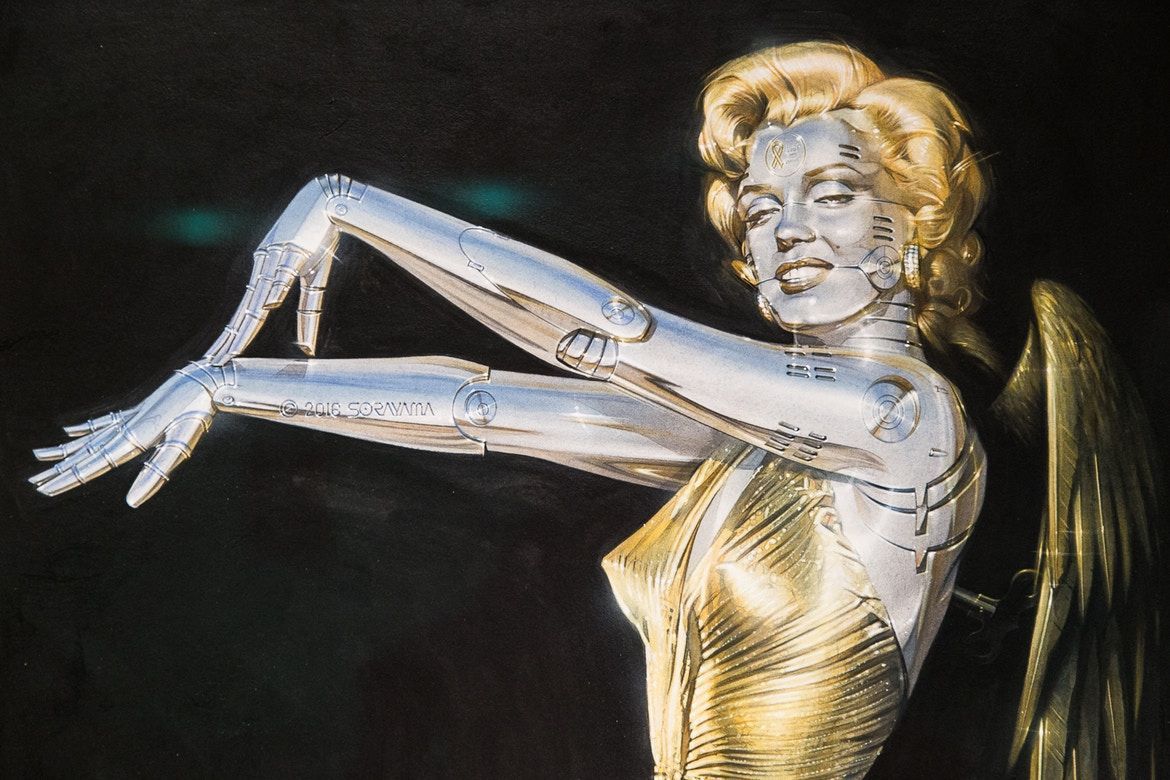 He was also the author of the AIBO prototype, the famous Sony robot dog that we remember for being the first artificial intelligence mascot in the world. Mayo r may not be his pretensions, but we like his art and it also scares us: we need the love and obedience of a pet, but we run away from the responsibility of giving care and attention. He has also collaborated in the world of cinema, in films such as The Humanoid(1979), Braindead: Your mother ate my dog​​(1992) or Space truckers(1996); and with music, creating the cover of the album Just push playby Aerosmith.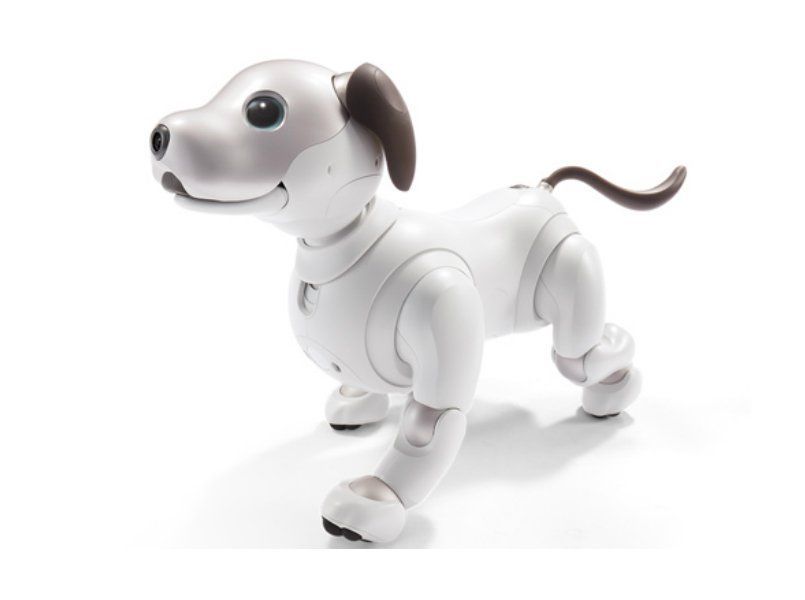 Nor has this been his first foray into the fashion industry. Some brands like Forever 21 already had their illustrations to adorn garments of capsule collections, but their most iconic collaboration was undoubtedly the famous body-armor that he designed in the nineties for Thierry Mugler, prophet of futurism and preacher of the most avant-garde femininity.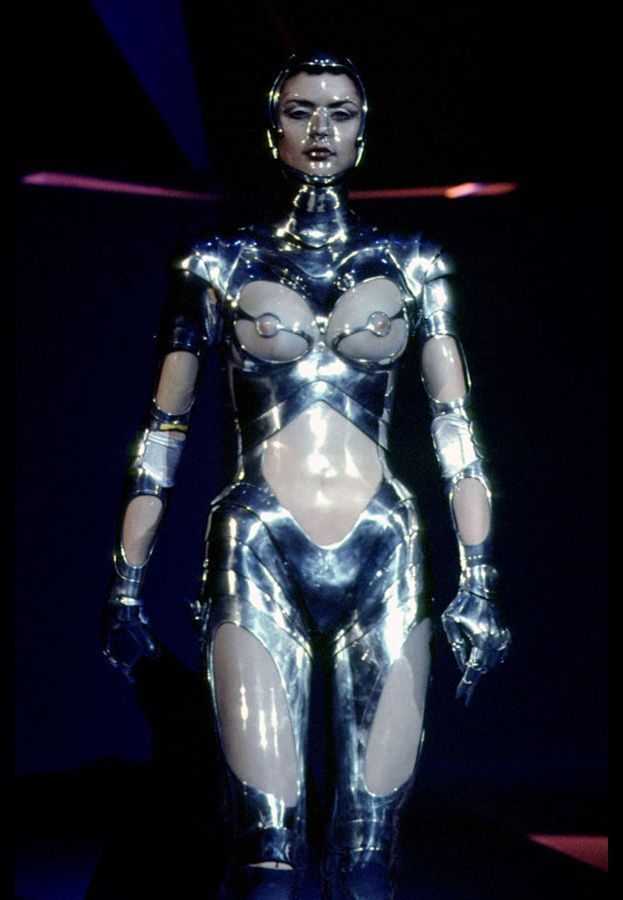 Dior's new homage to femininity comes this time in the form of pin-up androids: feminine, futuristic and timeless sexuality.