READ IN: Español
Amongst the outstanding stories of the beginning of the year, Bottega Veneta set fire to (and eliminated) social networks yesterday, on an atypical January 5, 2021. One of the most transcendental brands of the Instagram era logged out of all its social platforms yesterday, evaporating a virtual archive of millions of followers of Daniel Lee's fashion. The question is: does an influential brand really need a Facebook or Instagram account?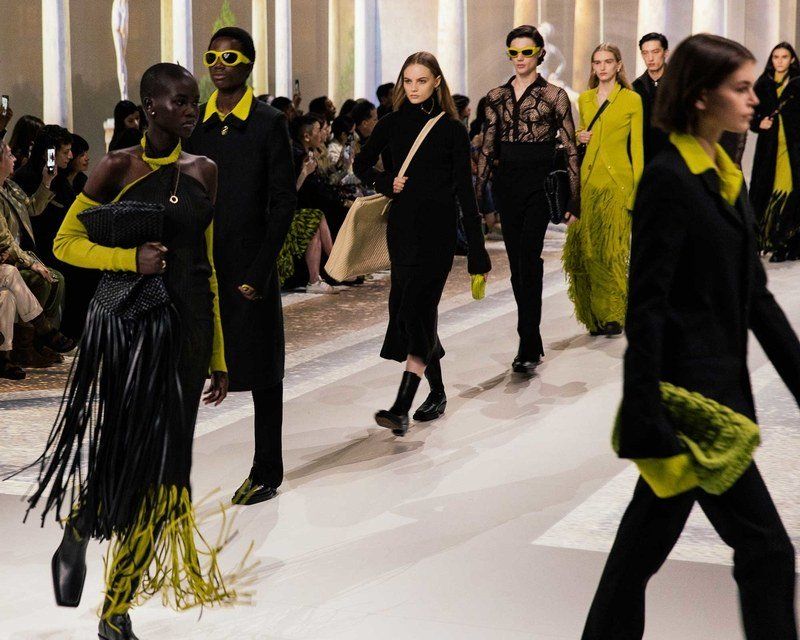 Kering's luxury house has not spoken out on this. The question is whether all this, beyond a hacker attack, is a product of a marketing strategy. Something very much in keeping with our times. There is also the possibility that it was a detox of all the previous content in order to open up a new era of Bottega Veneta. And the fact is that it became the first luxury house to abolish the networks, weeks after the presentation of the private collection SS21 'Salon 01' at Saddler's Wells (London). Will that 01 have any encrypted meaning?
POSSIBLE REASONS FOR THE EXODUS
Perhaps the plot could follow that "absence strategy" that Daniel Lee had proposed with the closed-door spring-summer show. He kept it secret for many months before being presented to the public, while 80% of the brands broadcast it live or used digital media to illustrate the collections. Perhaps the intention is to return to a type of secret society in fashion as Vetements was in its time.
In this sense, Lee has never had his own Instagram account. He rarely gives interviews or gives extra context to his collections, as well as avoiding large audiences in his presentations. Perhaps all this secrecy is the antidote to an era of overexposure or overloading social networks, a strategic shift to get all the looks before launching SS21.
Whether they have followed a strategy or not, it is surprising to see how in a system where without digital influence you practically do not exist, the brand has decided to undertake an exodus from that whole virtual universe. More than anything else, because it has increased its power thanks to the networks.
Living in an era of liquid trends, we will wait and see if this rejection of digitalization and social networks becomes another trend in itself, or if we will go back to consuming fashion as in the past. Has Bottega Veneta already initiated the de-digitalization of the sector?