READ IN: Español
Billie Eilish responds to the hate of those who make fun of her lime green hair. In addition, she has threatened -amongst laughter- not to release her new album if they continue to laugh at her look.
The singer must have gotten fed up -with reason- with constantly receiving comments about her looks, her physical appearance, the clothes she wears, her constitution and her fluoride hair… This was the answer she published in a video.
PSA: Stop making fun of Billie Eilish's hair or she's not putting her album out pic.twitter.com/o94UYzhB2F

— Chicks in the Office (@ChicksInTheOff) December 22, 2020
The video has gone viral. Not only because of the amount of fans that follow the young Californian, but also because it is not usual for her to see her get into the rag with the criticism she receives.
"Fuck you guys," she said, laughing in her Instagram stories. "Stop making fun of me, my God! I'm making you a fucking album. I won't take it out if you keep making fun of my hair. Shut up!"
However, Billie didn't stop there, as she also revealed that she's going to change her look after her Apple TV + documentary comes out in February.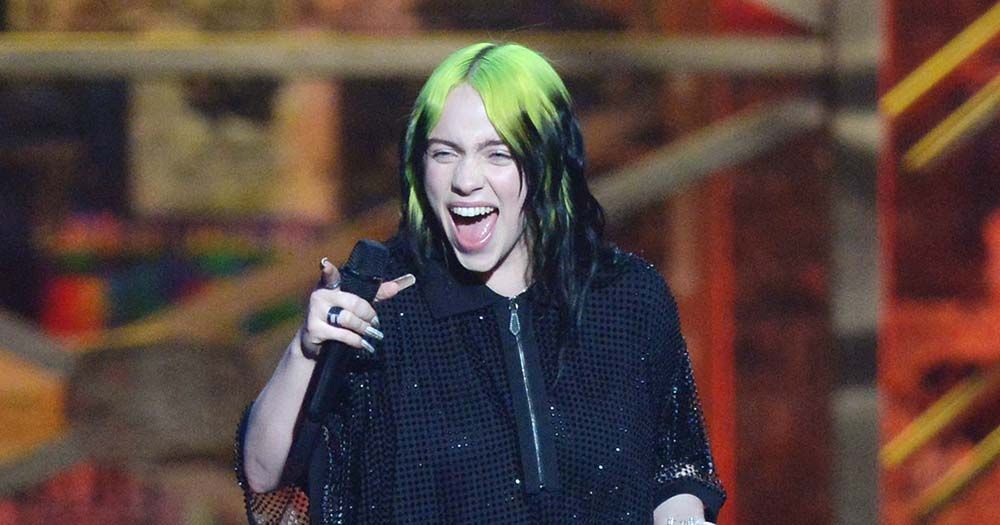 "It will be the end of an era. I will give you a new era," joked Billie -referring to all the hate that has been generated around her and her physical appearance since she became known worldwide-.  She also announced that she has "announcements to make" and "some shit to publish".
The singer ended her message by saying: "Anyway, leave me alone. Let me live with my fucking hair that I've had for too long, okay? Shut the fuck up."