READ IN: Español
Heron Preston and Mercedes Benz have joined forces to celebrate the 40th anniversary of the airbag in the German manufacturer's cars. A collaboration that proves that luxury and sustainability do not have to be at odds.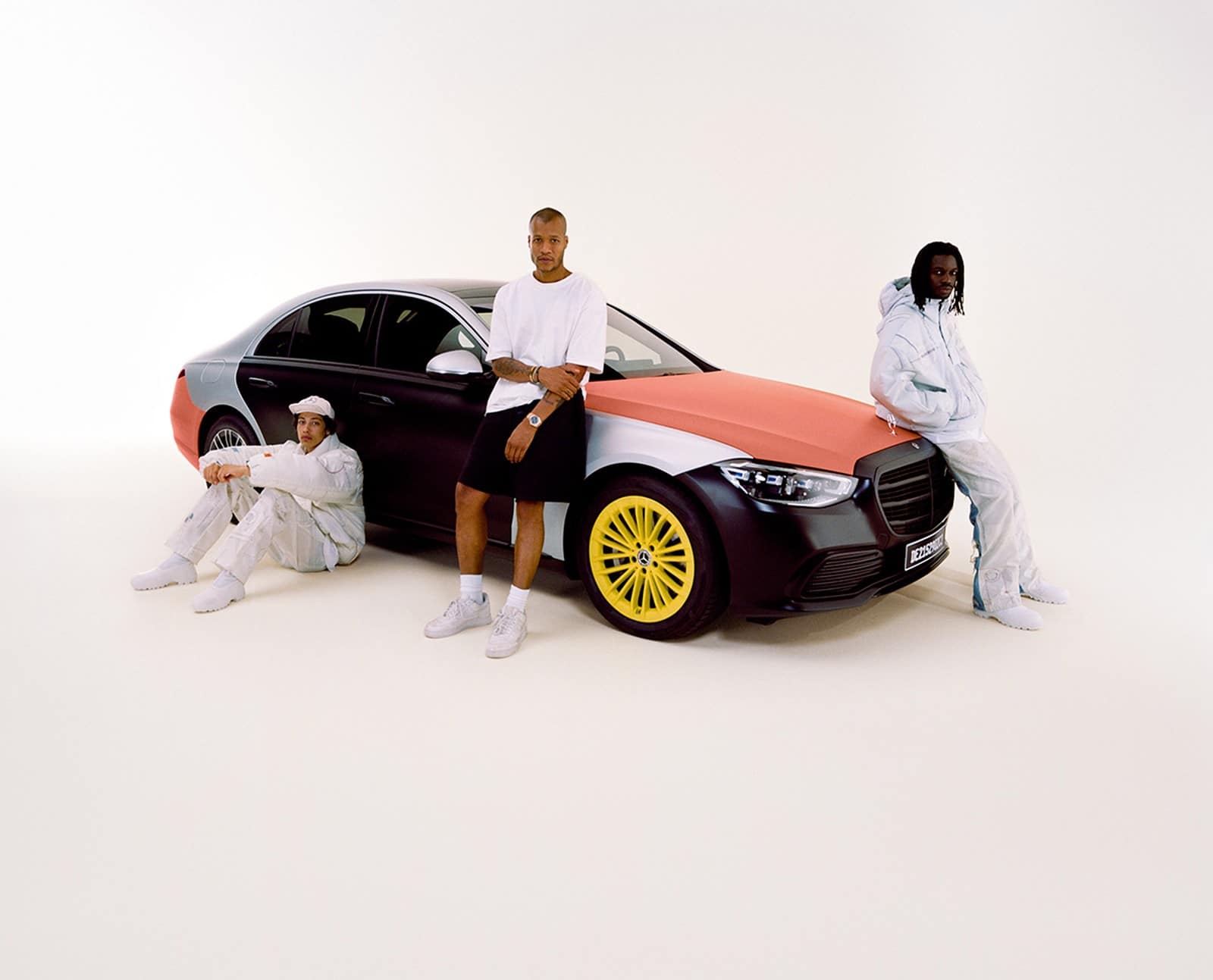 Turning old car airbags into a handful of conceptual looks, Heron Preston manages to reflect his own identity cues as a creative. With an emphasis on sustainability, using the technique of recycling, the collection is innovative and reflects the perfect union between fashion and automotive.
This conceptual work is part of Heron Preston's "Re-design" program in which he creates pieces through recycling. Airbargs that would go to the trash, now become a jacket, a skirt, a work pant and a hooded cape. All the garments can be inflated and deflated, as if they were airbags themselves.
Of all the pieces Preston has created for the capsule, only a backpack that is framed inside the capsule will be available for purchase. Also created from airbags, it bears the Mercedes-Benz and Heron Preston logos and the only way to get it will be by bidding for it. The auction will take place on the streetwear platform Goat from September 10.