READ IN: Español
The first images of 'House of Gucci' are out, Alessandro Michelle's next project for the maison, this time with Ridley Scott. Adam Driver and Lady Gaga will star in this film in which they play "Mr. and Mrs. Gucci".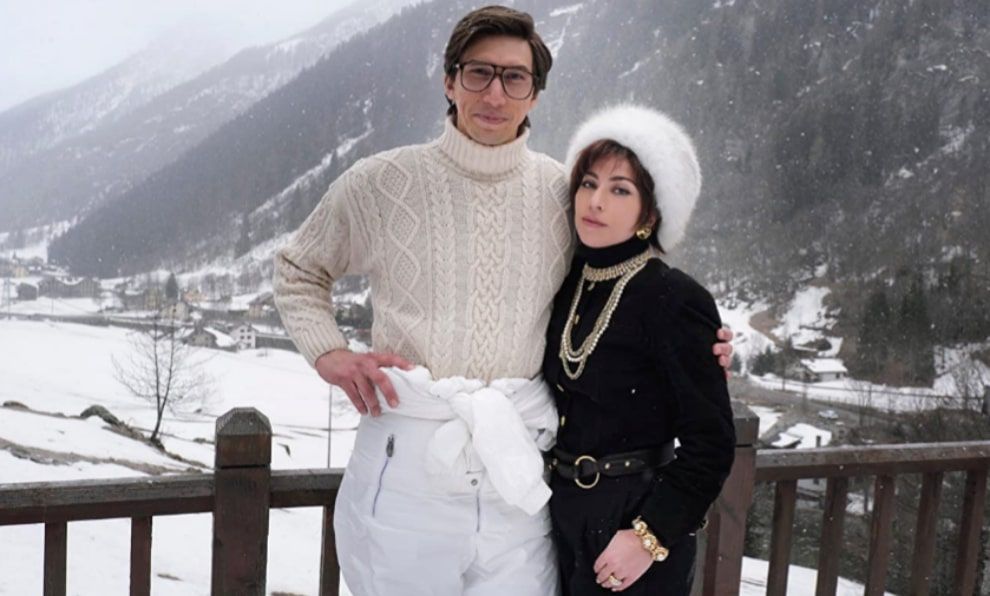 The singer uploaded a few hours ago a photo on her instagram account with the description "Signore e Signora Gucci #HouseOfGucci". The image shows Driver as the tycoon Maurizio Gucci and Lady Gaga transformed into Patrizia Reggiani, with the Alps in the background.
Gaga's post has quickly gone viral because of the incredible resemblance that both the "Bad Romance" star and Driver bear to the original Gucci couple. In addition to Gaga and Driver, 'House of Gucci' features a cast that includes acting bigwigs Al Pacino as Aldo Gucci, Jared Leto as Paolo Gucci and Jeremy Irons as Rodolfo Gucci.
This Ridley Scott drama for Gucci is based on the book The House of Gucci: A Sensational Story of Murder, Madness, Glamour and Greed by Sara Gay Forden, which chronicles the chronology of the crime.
Patrizia Reggiani, wife of the famous designer, was the instigator of her husband's crime. Known as the black widow, after two years of investigation she was tried and convicted for orchestrating his murder. She spent a total of 16 years in prison for the crime, because she would refuse to do work for parole.
The film, which is currently being shot in Italy, tells one of the most gruesome stories in the entire history of fashion. We have to wait for further news about its release, although it is expected to arrive between October and November this year.
Judging by the images, "House of Gucci" is going to be one of the projects of the year.