READ IN: Español
Loewe's gray boxes have taken over the Internet in the last few days. From Bryanboy to Diet Prada, they shared in their feeds or stories the surprise that awaited this new post-quarantine parade format. We immersed ourselves in the inspiration and creative course of Show-in-a-Box.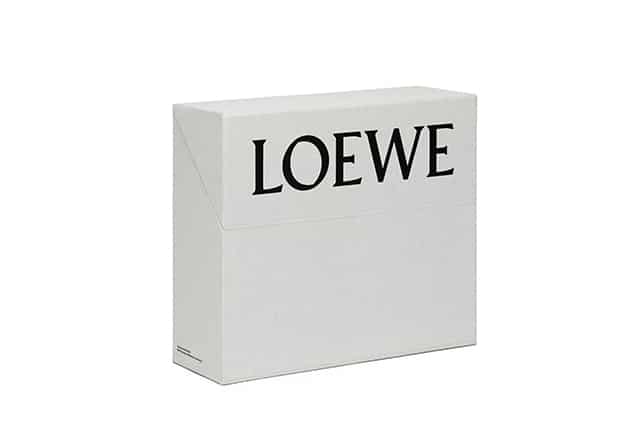 Loewe decided to move the screen of the digital shows to make a new concept of show in a box a reality. Jonathan Anderson joined the team of the Parisian design agency M/M to bring to life this new fashionista "show in a box" experience.
Anderson chose to present his Spring-Summer 2021 men's collection through a box that awaited elements such as a letter, an inspirational brochure, lookbooks on blocks of paper or fabric cards with real samples.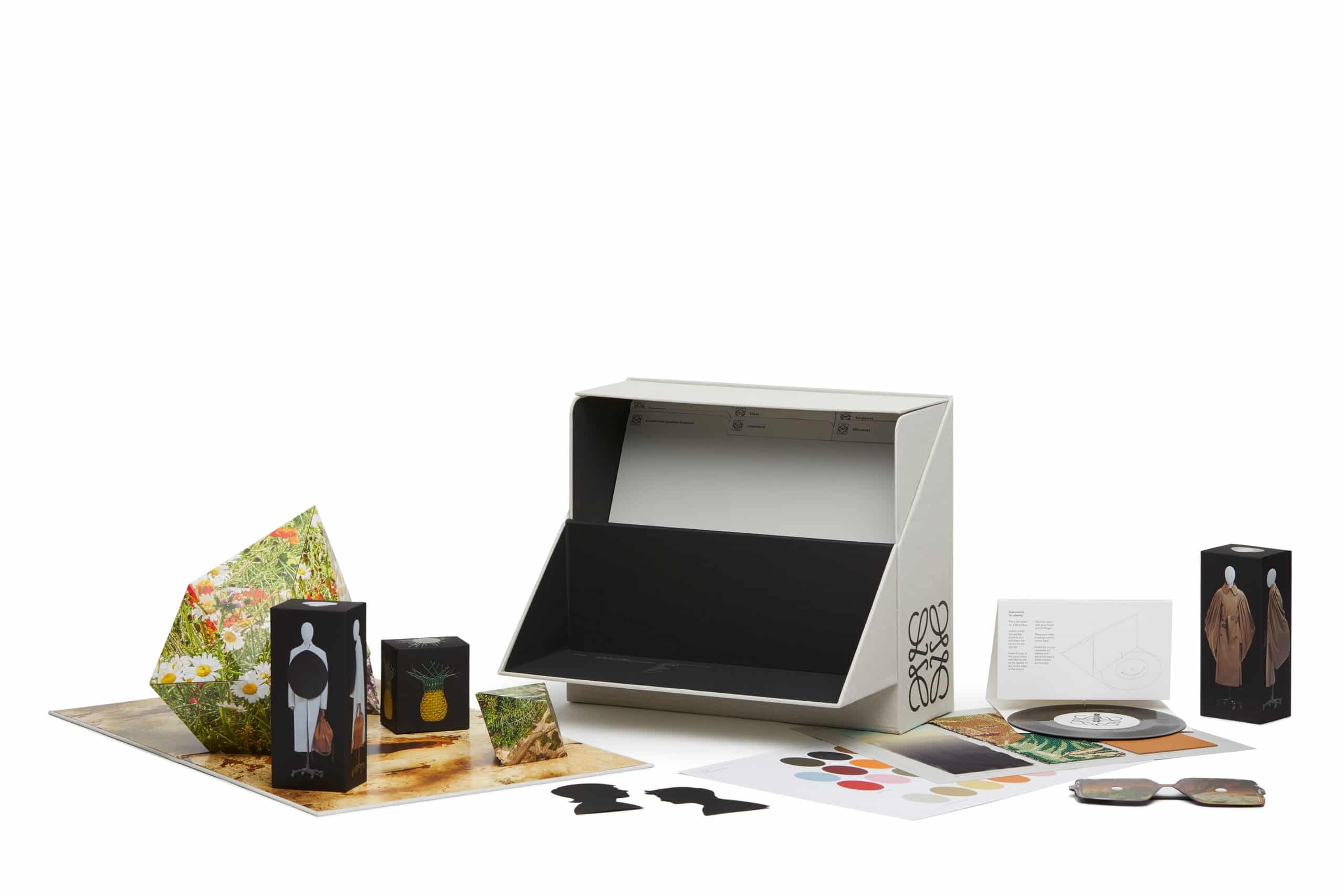 In this experience, not even the music of the parade was missing. The soundtrack of the show took shape on a cardboard disc that could be manually turned to play. An imaginary stage pop-up and an invitation with the credits of the show closed the construction of this miniature universe.
"The challenge here [was] to create something that is as tangible as a fashion show but in a format that is more in tune with the way we are able to communicate at this time", said the M/M team in a video from Loewe IG as part of the brand's 24-hour virtual tour.
THE INSPIRATION
Anderson took Marcel Duchamp's "Museum in a Box" experiment as a starting point for this project. The painter is known because he put all his work inside a suitcase so that his work could travel around the world.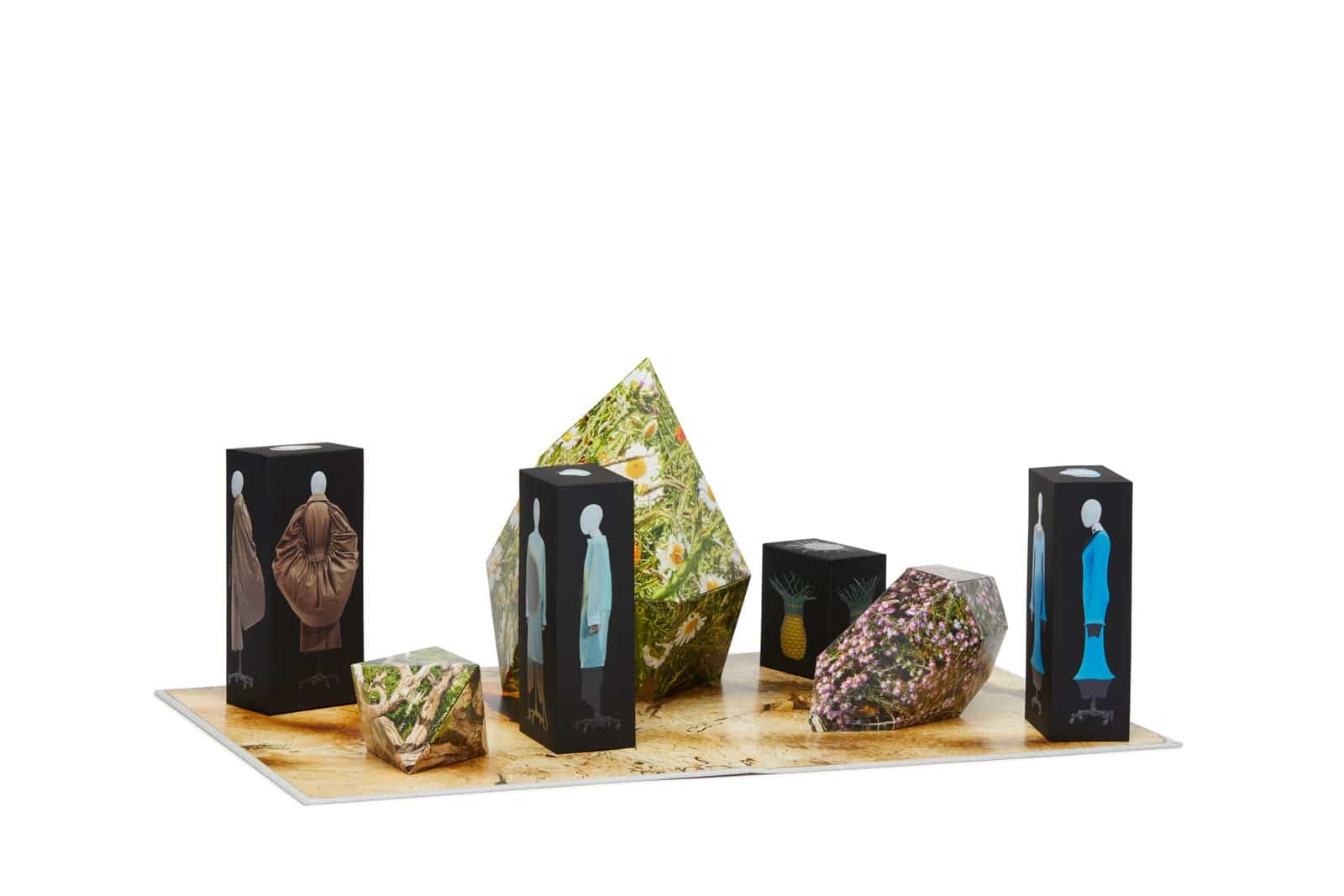 "We've imagined this as an archive box where you have all the looks, the accessories, but also the music and you know the team, the sets that allow you to understand how all these together are like the elements that are helping to build the collection".
Anderson once again demonstrated his infinite creativity even in times of confinement and blockage, proposing solutions that are updated and adapted to the moment. Show-in-a-Box SS21 has served as a time capsule to reflect on where fashion is and where it should go.