READ IN: Español
ICÓNICA Sevilla Fest is planning a second edition in 2022 after the success of the first one in 2021. From 16 September to 14 October, iconic pop, rock, electronic, minimalist and jazz artists will perform on the heritage stage of the Plaza de España.

This second edition of the festival will commemorate the 30th anniversary of expo92, an event that changed the history of Seville and Andalusia. There are already 17 artists confirmed for the celebration: Kase.O Jazz Magnetism, C. Tangana, Rigoberta Bandini, Hombres G y Seguridad Social, Deep Purple and Izal, among others.
Among the most outstanding performances is that of the rapper, entrepreneur, actor and producer from Queens (New York) Curtis James Jackson III, known in the music world as 50 CENT, who will give what will be his only confirmed concert to date in Seville on 22 September.
With this new confirmation, ICÓNICA Sevilla Fest continues its commitment to a 2022 concert series in which variety and styles have no barriers. A commitment to prestige and excellence in every field, giving the Festival a plural and welcoming aura for all its attendees; being already, on its own merits, one of the great national musical and experiential events, which aspires to be one of the greatest in Europe.
The irruption of its first edition reached 25,000 attendees with an average capacity of 83% per concert and three sold outs. It confirmed the great potential of the event translated into a powerful media appeal; having also won the awards for "Best Festival 2021" and "Best New Festival 2021" at the Iberian Festival Awards 2022. Two awards that annually recognise the best festivals on the Iberian Peninsula, as well as their promoters, as key players in the music festival industry in Spain and Portugal.
It will also feature, for the second consecutive year, a select gastronomic experience in The Village. Among the new features for 2022 will be a light show that will light up the Plaza de España and its gardens.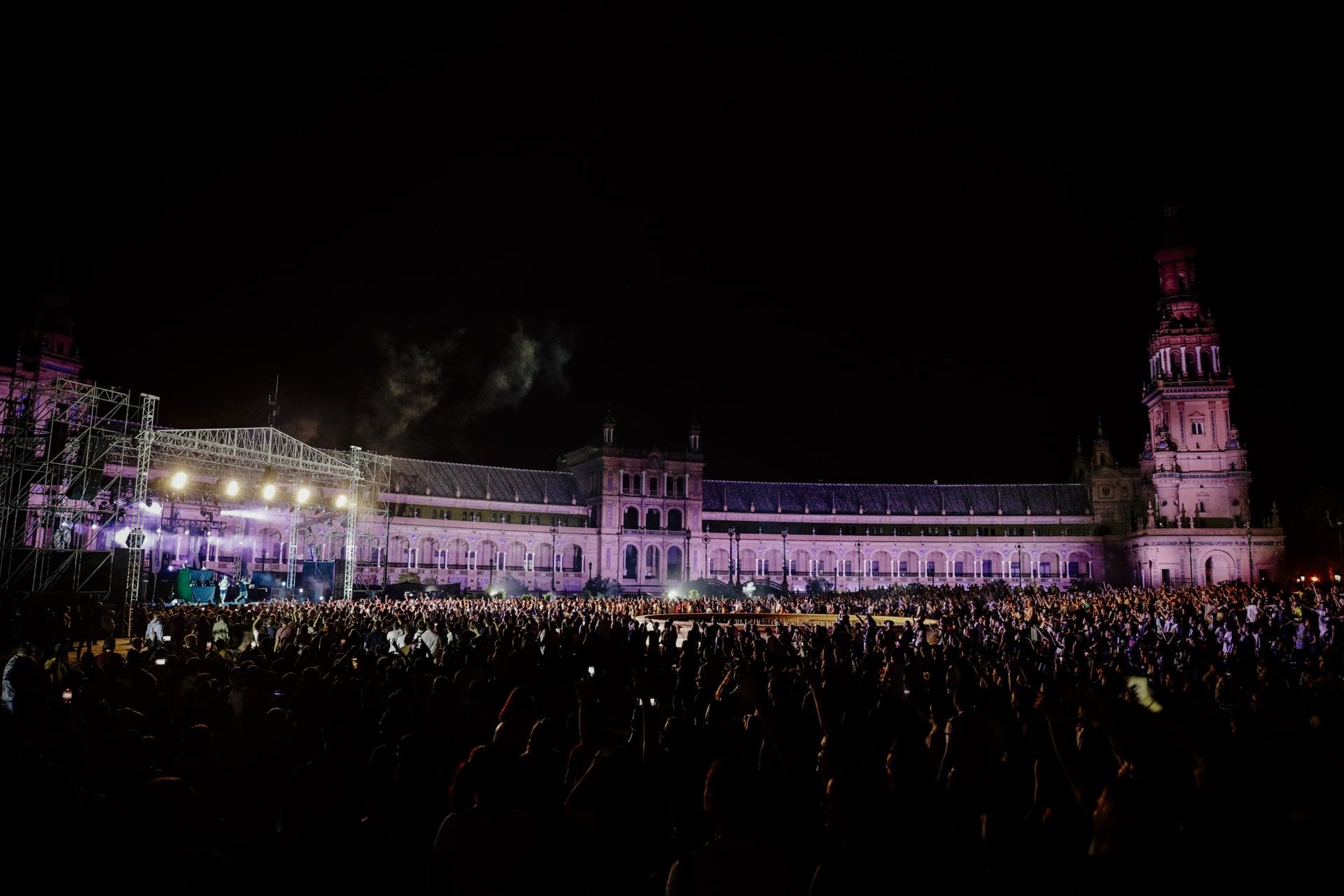 Get your tickets for ICONICA Sevilla Fest by clicking here.